I'm a mom. And I live in Boca Raton. Hooray! I personally think our town has everything you need (and more) to raise an awesome kid. Otherwise, I wouldn't be writing this blog. But where do we stand when it comes to health? Is Boca Raton really the healthiest place to raise a child?
I reached out to the board certified pediatricians at Boca VIPediatrics to find out the facts…
Here are Dr. Chad Rudnick and Dr. Paul Gilbert's Top 5 reasons why Boca Raton is the healthiest place to raise a child:
1. An Abundance of Outdoors
While the rest of the country is shoveling snow and avoiding being outdoors to get out of the cold, here in Boca we're flip flop-clad and loving fun in the sun with our kids (wearing sunscreen, of course!).
From Sugar Sand Park, to Gumbo Limbo Nature Center, to playing on the sand at some of the best beaches, there are dozens of opportunities to enjoy the outdoors with your family year-round. "As a Boca native, I love re-visiting these places as an adult and discovering new spots with my family," says Dr. Rudnick.
Research has shown that spending more time outdoors and engaging in physical activity can reduce the risk for childhood obesity and type 2 diabetes. It can also can boost school performance and standardized test scores. The ability to wear flip flops year-round may have no proven health benefit, but it's certainly no cause for complaint!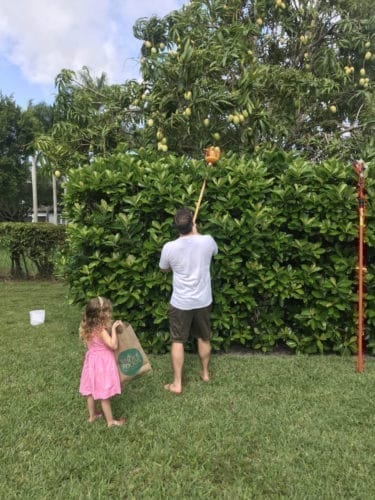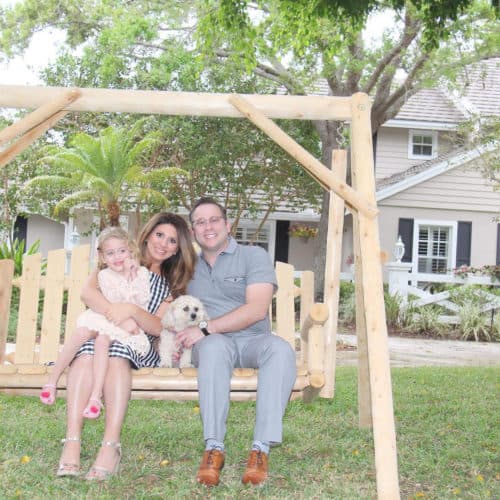 2. The Best Pediatric Care Around
Keeping kids safe and healthy are the most important factors when deciding where to raise a family.
Here in Boca, we're fortunate enough to have top-notch pediatric care. Boca VIPediatrics is making waves as the future of personalized, pediatric care. With their 24/7 access membership model, they love being able to bring "small town service" together with modern medicine. This allows parents to text, call, email, or even do a virtual visit for the best care when families need their pediatrician the most. They're excited to bring back the "house call," something that seems 'too good to be true ' or 'a thing of the past', in a time where getting ahold of your doctor can be a real challenge.
We asked board-certified Boca Raton pediatricians Dr. Rudnick and Dr. Gilbert about even more ways to keep our Boca kids the happiest and healthiest. 
Boca VIPediatrics is also a short ways away from some of the top specialty care and children's hospitals in the country. Having trained at Nicklaus Children's Hospital, ranked as "one of the best Children's Hospitals in the United States" by
U.S. News & World Report,
Dr. Rudnick is fortunate enough to know some of the best pediatric specialists in the world. Not to mention,
Dr. Gilbert who joined the practice after training at Johns Hopkins.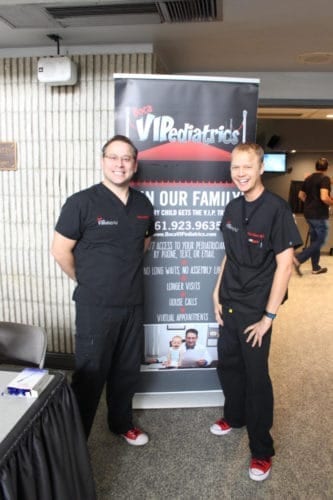 3. A City That Values Its Future
The Boca Raton City Council, led by Mayor Scott Singer, is truly a team of leaders who cares about keeping Boca a nationwide front-runner to raise a family.
Through the City's support of education and after-school activities, children have the opportunity to play and learn in safe environments provided by the city. Parents can also take advantage of the city's fire department, which frequently hosts family safety events.
Boca also houses a number of nonprofits that boost education, literacy, and safety. These include The KidSafe Foundation, PJ Library, and Young Entrepreneur's Academy through the Greater Boca Raton Chamber of Commerce.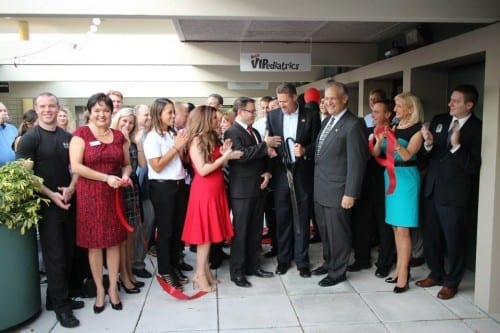 4. Culture for the Kiddos
Bringing up a well-rounded child aids in increasing the emotional, social, and scholastic performance potential.
Here in Boca, we're fortunate enough to have amazing theaters, museums, gardens, art festivals, and other cultural venues where children can be exposed to a vast variety of arts and culture. On any given weekend, there are a slew of family-friendly options around town to immerse your children in, and help grow their minds.
Whether it's a class at the Boca Children's Museum, a leisurely stroll through Morikami Gardens, or the Annual Festival of the Arts at Mizner Park, the more you can expose your children to the arts, the more enriched they can become!
5. Enviable Education Options
Boca Raton, the healthiest place to raise a child, boasts an excellent public school system. Many of which are A-rated, as well as 16 private schools! The right education for your children is available here, no matter which option you choose.
We are also fortunate enough to have two fantastic universities (FAU and Lynn University) within our city, which provide higher learning opportunities. Additionally, FAU offers dual enrollment opportunities for high school students to earn college credit. This unique opportunity gives Boca's students a competitive edge when applying to colleges and universities.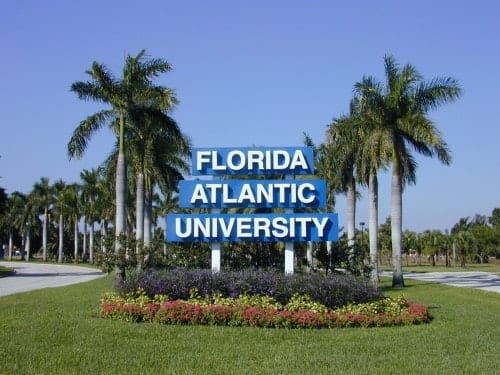 6. What are local parents not taking advantage of enough in our area (in your opinion) to help keep our kids healthy?
In our practice, we talk a lot about proactive healthcare and schedule wellness visits for all ages. Whether in office, over the phone, or virtually this helps to maintain a healthy lifestyle for our patients.
In a typical high-volume practice, you bring your kids to the doctor when they're sick. You get the treatment plan you need, but you don't spend the time really developing an overall wellness plan with your doctor. It's important to talk about sleep habits, eating habits, performance in school, emotional well-being, and even behavior with your doctor to avoid the risk of health problems down the road. 
7. How is Boca Raton, the healthiest place to raise a child, becoming a leader in the future of healthcare?
The use of telemedicine is a new age phenomenon, even in adult medicine. Boca VIPediatrics is actually one of the first pediatric offices in the country to offer the access and convenience of using video and photo capabilities to treat children literally on-the-spot.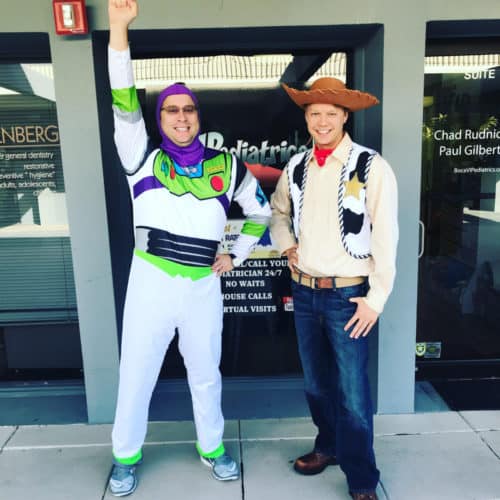 Boca VIPediatrics is proud to be the nation's first pediatric smart office, offering both telemedicine options and virtual visits for their members.
Special software that uses a cell phone which takes a photo to evaluate nearsightedness or farsightedness. It can also screen for a rare, but serious cause of childhood blindness.
Coming in at second place only to the common cold, the ear infection is responsible for 20 million visits to the pediatrician every year. Boca VIPediatrics also uses an iPhone attachment that actually allows a parent to safely record their child's inner ear for assessment of a possible ear infection. The images are sent securely to Dr. Rudnick and Dr. Gilbert for review. Treatment can be provided immediately, any time of the day or night!

For children with asthma, or just to help listen to heart/lung sounds from just about anywhere, Boca VIPediatrics utilizes a Bluetooth stethoscope that clips into a parent's smart phone and sends an audio recording of their child's cough or heart sounds directly to their pediatrician anytime of the day/night. It's truly like having a pediatrician in your pocket!
You're invited to book a complimentary "meet the docs" visit to discuss how they are combining old-fashioned service with modern (and future) medicine in Boca Raton, the healthiest place to raise a child!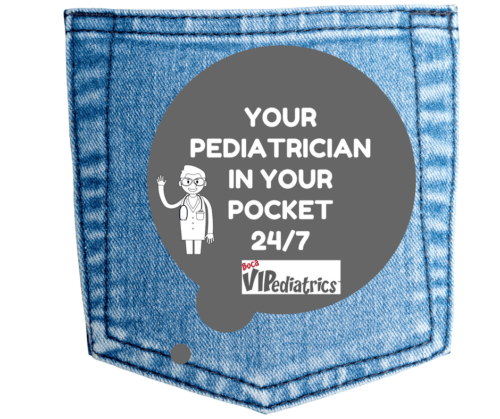 Call: 561-923-9635
---
Sponsored: This healthiest place to raise a child blog post was sponsored by Boca VIPediatrics. All opinions expressed in this blog post are my own and not influenced in any way by the sponsor. Any statistic, quote or other representation about a product or service should be verified with provider. Please refer to this site's Disclosure for more information. 
---
Pin for later!