Happy Weekend Modern Boca Moms and Dads! Here are all of the great MBMom-recommended Boca kids activities and weekend family fun in South Florida for January 31st-February 2nd, 2020!
---
Weekend Family Fun in South Florida
Friday, January 31st:
Sponsored
Head to the 2020 South Florida Fair! Running Through February 2nd
DATE: January 17th- February 2nd
COST: CLICK HERE FOR TICKETS
The 2020 South Florida Fair is a celebration of popular sports in our community. Experience the essence of sports – competition, fair play, and the zeal to win!
Interactive and educational sports exhibits will pave the way throughout the Expo Center. The Hometown Teams: How Sports Shape America exhibition, in partnership with the Smithsonian Institution and the Florida Humanities Council, will teach our visitors the cultural impact and importance of the different sports in American communities. The National Baseball Hall of Fame's "Picturing America's Pastime" exhibition offers a snapshot of the photograph collection in the Museum's photo archive, spanning almost 150 years.
At this year's Fair, strap on a VR headset and experience simulated realities in a variety of sports like golf, soccer, football, hockey, basketball, baseball and more. A batting cage, a pitching cage and a field goal kick will be available to test your skills as well.
After all of the excitement of the Expo, enjoy the Great Fair Food and experience the exhilarating rides. Take time to visit informative agricultural and community exhibits and learn all about Florida's history in Yesteryear Village.
The South Florida Fair wants you to PLAY BALL, PLAY FAIR!
9067 Southern Blvd.
West Palm Beach, FL
---
SOLD OUT! 2020 Boca Brain Bowl for Alzheimer's & Dementia
DATE/TIME: Friday, January 31st 11:00 a.m.-1:00 p.m.
The 6th Annual Brain Bowl, Chaired by Ina Trueheart , Co-Chaired by Brandi Abrahams and Honorary Chair and Founder, Attorney Pamela Higer-Polani to benefit the Louis & Anne Green Memory and Wellness Center, the Alzheimer's Association, Alzheimer's Community Care. These local non-profit organizations are committed to helping families impacted by Alzheimer's disease or a related neurocognitive disorder.
This is the only event in South Florida where the three largest Alzheimer's related nonprofits unite to raise funds and awareness in our local community.
20583 Boca West Dr.

Boca Raton
---
Gulfstream Park Village Hosting Family Fun Fridays
DATE: Friday, January 24th
COST/TIME: 5:30 p.m. Abominable
Time to get the popcorn popping! The new year is bringing a new family-friendly event series to Gulfstream Park Village, South Florida's premier entertainment destination. Every Friday of the month, families are invited to join Gulfstream Park Village at Family Fun Fridays – Movies in the Park to watch a movie. Attendees will be offered free popcorn, ice cream specials from Häagen-Dazs, and pizza and soda specials from La Pizzeria prior to and during each show. Specials are available for kids under 10 years of age who are accompanied by an adult.
At select shows, guests will have the opportunity for a meet and greet with characters at 5:30 p.m. before the movie begins at 6:30 p.m. The characters will only be available for pictures prior to the movie.
901 S. Federal Highway

Hallandale Beach
---
Animal Feedings at Daggerwing Nature Center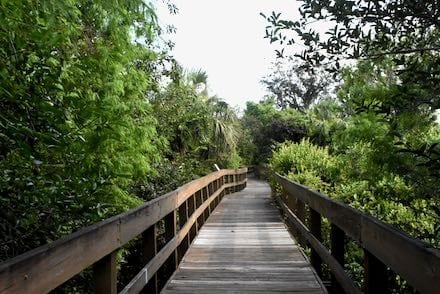 DATE: Friday, January 31st
COST/TIME: 3:15 p.m. FREE
Learn about one of Daggerwing's resident animals and watch while it's fed. Wednesday-Saturday at 3:15 pm is feeding time! Families/ All Ages, FREE (reservations NOT required).
Wednesday – Alligator
Thursday – Snake
Friday – Owl
Saturday – Alligator
11435 Park Access Road

Boca Raton
---
Saturday, February 1st:
Rock Out with Pound Fitness at Organic Movements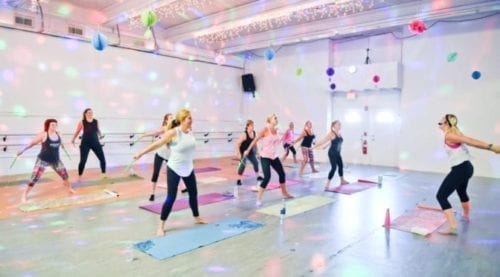 DATE: Saturday, February 1st; 9:05 a.m.
POUND® is the world's first cardio jam session inspired by the energizing & sweat-dripping fun of playing the drums. POUND fitness Boca Raton transforms drumming into an incredibly effective way of working out.
Instead of listening to music, you become the music in this exhilarating full-body workout that combines cardio, conditioning, and strength training with yoga and Pilates-inspired movements. First class free; $18 single class (discounted class passes available).
2400 NW Boca Raton Blvd

Boca Raton
---
Take a Class at Showtime Performing Arts Theatre 
Sponsored
COMING SOON!
503 SE Mizner Blvd.- Royal Palm Place
Boca Raton
---
Father Daughter Dance at Patch Reef Park
Sponsored
DATE: Saturday, February 1st; 6:00 p.m.-9:00 p.m.
Warm up those dancing shoes and join us for our 1st annual Father Daughter Dance. This memorable night will consist of a DJ, great music, dinner, dancing and even a photo booth to commemorate your evening together. Pre-registration is required.
Pricing per couple: $40
Additional ticket: $15
REGISTER: https://tinyurl.com/qwnwzlm
2000 Yamato Road

Boca Raton

---
Maternity Unit Grand Opening Pampering Event at Northwest Medical Center
DATE: Saturday, February 1st; 11:00 a.m.-12:00 p.m.
You're Invited To Fall In Love With Northwest Medical Center All Over Again To Celebrate Our New  "Bigger & Better" Maternity Unit, Northwest Women's Hospital Invites You To An Afternoon Of Pampering…  Because You Deserve It!
Bring your girlfriends and enjoy complimentary:
Neck & Foot Massages
Nail Polish Changes
Hair Twirling
Specialty Coffees, Teas & Mocktails
Healthy Salads & Hors d'oeuvres
Maternity Unit Tours
Hospital Pre-Registration On-site
Mini Maternity or Family Photo Shoot
Physician Q&A
Lactation Consultant Q&A
RSVP required.  Please call 954.601.8094 or visit:  https://northwestmed.com/calendar/index.dot#/ce-landing-page/search
2801 N. State Road 7

Margate
---
34th Museum Art Festival All Weekend
DATE: Saturday, February 1st & Sunday February 2nd; 10:00 a.m.-6:00 p.m.
The MUSEUM ART FESTIVAL is the longest running and most prestigious of any in our city, drawing 40,000 art collectors and enthusiasts to the Museum's doorstep every year. Approximately 165 artists and artisans from across the country are selected to showcase their fine artworks in a diversity of mediums, including ceramics, wood, fiber, glass, drawing, painting, mixed media, jewelry, photography, and sculpture.
This juried art festival is presented by the Museum in partnership with the City of Boca Raton, Palm Beach County Cultural Council, the Palm Beach County Tourism and Development Council, and Mizner Park.
---
Family Fun Setsubun At The Morikami Museum

DATE: Saturday, February 1st 11:00 p.m.-3:00 p.m.
COST: FREE for members or with paid museum admission. No Reservation Required
Held every February, Setsubun welcomes the arrival of spring and brings good luck for the New Year. Make a felt sushi roll, an ehomaki, traditionally eaten during Setsubun.
4000 Morikami Park Road

Delray Beach

---
Winter Equestrian Festival in Wellington

DATE: Through March 29th
12 Weeks of Equestrian Competition
The Winter Equestrian Festival at the Palm Beach International Equestrian Center in Wellington is the world's premier winter equestrian event. In a partnership of horse and rider, participants from 2 to 70 years old and more than 6,000 horses compete for over half a billion dollars. In the course of three months, this largest and longest running horse show sees only the best riders of their class – Olympians, adult amateurs, juniors and children from 52 countries and all 50 states.
Considered one of the most distinctive equestrian sporting venues in the U.S., the Palm Beach International Equestrian Center spans 500 acres and 18 competition arenas, as well as a derby field and one of the world's largest covered arenas.
3400 Equestrian Club Drive

Wellington
---
Manatee Fest 2020 at the FPL Eco-Discovery Center

DATE: Saturday, February 2nd
TIME: 9:00 a.m.-4:00 p.m.
A chance to see wild manatees in the lagoon if there are cooler weather conditions
Educational displays in the interactive exhibit space
Mia the Manatee, Manatee Lagoon's mascot, with other local mascots
Marine life face painting and sea life puzzles
Participants engaging in an exciting passport activity
Live music throughout the day
Lecture tent with various environmental speakers throughout the day
6000 N. Flagler Drive

---
Lynn University Family Fun Day!

DATE: February 1st; 10:00 a.m.-2:00 p.m.
Inflatables and games
Soccer and lacrosse clinics
Exhibitor booths and food vendors
Basketball doubleheader
The festivities are open 10 a.m.–2 p.m. at the Mary Ann and Harold Perper Intramural Field.
This event is free and open to the public—just stop by the registration table when you arrive.
Get ready for a great afternoon!
3601 N. Military Trail

Boca Raton
---
West Palm Beach GreenMarket

DATE: Through April 18th
COST/TIME: 9:00 a.m.-1:00 p.m. FREE
One of the largest markets in the region, the GreenMarket features a variety of products, including fresh produce, exotic plants and flowers, herbs and spices, baked goods, gourmet and specialty foods, coffee and teas, and much more.
The GreenMarket also features live music, unlimited mimosas for $10, free activities for kids, plus plentiful green space and seating for a morning of fun and relaxation. This Saturday morning ritual in downtown West Palm Beach is the place to see and be seen! The GreenMarket is dog-friendly and always FREE.
100 Clematis Street

West Palm Beach
---
Sunday, February 2nd:
FREE EVENT! Early Childhood Classes in the Petting Zoo for Kids Ages 2-5 at The Good Earth Farm in Loxahatchee
Sponsored
DATE/TIME: Sundays from 11:00 a.m.- Noon 
COST: FREE! MUST register prior to Sunday!
REGISTER: Call 561-792-2666. www.goodearthfarm.info
Taught by certified "Mommy & Me" teacher Ms. Rachel, enjoy an Early Childhood class at the largest petting zoo in south Florida. 280 animals to love and learn from! Pony rides, petting zoo, hayrides, arts and crafts, songs and more on 20 acres of a lush green farm.
2141 B Road

Loxahatchee Groves (only 30 minutes from Boca)
---
Something New for You! Farm School for Kids Ages 6-12 at The Good Earth Farm in Loxahatchee
Sponsored
DATE/TIME: Sundays from 1:00- 4;00 p.m. (Next are February 2, 16)
COST: $50 per class; MUST register prior to Sunday!
REGISTER: Call 561-792-2666. www.goodearthfarm.info
Pony riding, mini horses, planting, arts, painting, crafts, nature, parrots, donkeys, cows, sheep, pigs…even a zebra! 280 animals to enjoy at a private zoo!
2141 B Road

Loxahatchee Groves (only 30 minutes from Boca)
---
Outdoor Marine Aquarium Feeding at Gumbo Limbo

DATE: Sunday, February 2nd
COST/TIME: FREE; 12:30 p.m.
What is the connection between mangrove and coral reef communities? How do fish use these habitats? Learn about the fascinating behaviors of native fish, stingrays, and other marine life during these free daily presentations. Meet at the outdoor marine aquariums.
1801 N. Ocean Blvd

Boca Raton
---
Be sure to "LIKE" MBMom on Facebook and follow on Instagram, Pinterest and Twitter for all of the latest updates and weekend family fun in South Florida!
SUBSCRIBE to our Weekly MBMom Email Roundups including weekend family fun in South Florida and be in the know for your Boca kids by clicking here.Modern Boca Moms are the BEST…especially if they share our website with friends and other local South Florida mommas! Have a fabulous weekend and enjoy!