Happy Weekend Modern Boca Moms and Dads! Here are all of the great MBMom-recommended Boca kids activities and Father's Day Weekend family fun in South Florida for June 21st-June 23rd, 2019!
---
Weekend Family Fun in South Florida
Friday, June 21st:
Summer Solstice Yoga & Art Event

DATE: Friday, June 21st
TIME: 7:00 p.m.-10:00 p.m. Event open, music, vendor village, glow paint
COST: Free and Open to the Public
Spend the Summer Solstice with us, watch the sun set on the longest day of the year as we celebrate National Yoga Day with paint classes, healing workshops, art, and glow yoga! Activities for everyone.
7:00-8:00 "Paint and sip" demo class: Kick back and enjoy some wine while painting along to a live painting demo by artist Gregory Dirr. Purchase tickets here.
8:00-8:15 Labyrinth painting (permanent installation by artist Gregory Dirr) unveiling and remarks from city officials.
8:15-8:45 Free workshops (RSVP to guarantee a spot and check in by 8:00)
Choose from ONE of the following:
-Silent meditation SoundOff Experience
-Essential oils discovery with Kelly Nugent, plus optional make and take for a fee
-Singing bowls experience with Shardae Sanchez
-Yoga 101 introductory class with Cindy Buchanan
To register click here
*Check in for workshops by 8:00
8:45-9:00 Finish getting your glow on and set up yoga mats
9:00-10:00 Glow Yoga class – As the sun sets on this longest day of the year, enjoy this free Glow Yoga class with Corbin Stacy.
To register click here
590 Plaza Real

Boca Raton
---
Fun Fridays at The Boca Raton Children's Museum

DATE: Friday, June 21st
TIME: 11:00 a.m.-1:00 p.m.
COST: $3 for members $5 visitors
498 Crawford Blvd

Boca Raton
---
Saturday, June 22nd

Pound Fitness at Organic Movements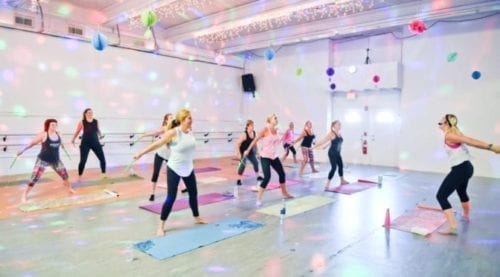 DATE: Saturday, June 15th
COST/TIME: 9:05 a.m.
POUND® is the world's first cardio jam session inspired by the energizing & sweat-dripping fun of playing the drums. POUND fitness Boca Raton transforms drumming into an incredibly effective way of working out.
Instead of listening to music, you become the music in this exhilarating full-body workout that combines cardio, conditioning, and strength training with yoga and Pilates-inspired movements.
2400 NW Boca Raton Blvd

Boca Raton

---
Lagoon Explorers!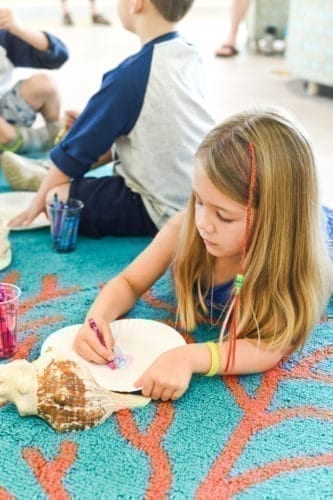 DATE: Saturday, June 22nd
COST/TIME: 11:00 a.m. – 12:00 p.m. $5 per child and pre-registration for participating children is requested.
Lagoon Explorers: Ages 10-13 are welcomed to explore scientific wonders at Manatee Lagoon. Learn more about migrating animals or how to identify manatees and much more (themes will vary seasonally and children). Registration is necessary only for participating children, not parents, and will open 50 days in advance of each Lagoon Explorers program. (Bonus: Free WiFi for parents!)
6000 N. Flagler Drive

West Palm Beach

---
Take a Class at Showtime Performing Arts Theatre!
Sponsored
503 SE Mizner Blvd.- Royal Palm Place
Boca Raton
---
Sunday, June 23rd

Summer In Paradise Downtown West Palm Beach

DATE: Summer Long Events!
COST/TIME: See activities below
Cone-y Island | Open daily from 11 a.m. – 8 p.m., Through August 1 on the Great Lawn
A summer-long maze created by nationally recognized prop master, Frank Navarrete, will be configured out of construction materials with interactive play zones, shade areas and water misters on the Great Lawn.
· Cone Checkers | 11 a.m. – 8 p.m. daily and during special event hours through August 1
Come play checkers on a giant checkerboard with cones converted into checker pieces.
· Cone in the Zone | Mondays – Sundays from June 9 – July 31
The Mandel Public Library of West Palm Beach is hosting a fun, summer twist on 'Elf on the Shelf' inspired activation. The public is encouraged to come in and search the stacks to locate Mr. Coney McConerson, the Library's decorated mini orange construction cone, who will be hiding in the Library all summer long. Find Coney, bring him to a customer service desk and win a prize!
· Kid's Cone Zone | During various events from June 6 – August 1
Big City of West Palm Beach trucks and construction vehicles will be on display for kids to touch and explore. Dates include the June 14 and July 12 Screen on the Green events, starting at 7 p.m.
· SnowCONE Saturdays | Weekly from noon – 2 p.m. from June 8 – July 27
Waterfront visitors can claim a free small snow cone on Saturdays throughout SIP, while supplies last. Location of snow cone giveaway will be announced weekly on the City's social media pages.
· Orange Out | Weekly on Fridays through July 26
Downtown employees are encouraged to wear "traffic cone" orange on Fridays to win prizes. The more out of their comfort "cone," the bigger the reward!
101 N Clematis Street

West Palm Beach

---
FAU Summer Concert Band

DATE: Sunday, June 23rd
TIME: Doors: 6:30 p.m., Battle: 7:30 p.m.
Free and Open to the Public
FAQs:
Seating: Bring a chair or blanket, chairs will also be for rent inside for $5
Ticket Pricing: No ticket required.
590 Plaza Real

Boca Raton
---
Be sure to "LIKE" MBMom on Facebook and follow on Instagram, Pinterest and Twitter for all of the latest updates and weekend family fun in South Florida!
SUBSCRIBE to our Weekly MBMom Email Roundups including weekend family fun in South Florida and be in the know for your Boca kids by clicking here.Modern Boca Moms are the BEST…especially if they share our website with friends and other local South Florida mommas! Have a fabulous weekend and enjoy some weekend family fun in South Florida!