Happy Weekend Modern Boca Moms and Dads! Here are all of the great MBMom-recommended Boca kids activities and weekend family fun in South Florida that are now OPEN!

---
Weekend Family Fun in South Florida
Sponsored
The Good Earth Farm Children's Zoo & Animal Sanctuary is OPEN on Sundays & Christmas!
DATE:  Every Sunday
Make your reservation today!
COST/TIME: 11:00 a.m.-1:00 p.m.
Over 280 animals and birds are available to pet in the zoo
Group hayrides
Bring up to 6 people in your group and have a  picnic lunch at the tables and benches
Travel with your group around the horse park
All outside and very socially distant
Masks and sneakers required
Make a reservation and pre-pay by Friday for the Sunday's Children's Zoo  (Call 561.792.2666 and ask for Nancy)
2141 B Road
Loxahatchee
Drive-In Movie & Live Aerial Show At Legacy Place!
DATE: January 30
COST/TIME: 6:00p.m.  For More Information
Legacy Place in partnership with the City of Palm Beach Gardens, will host a drive-in movie night featuring the awe-inspiring Cirque du SoleiL, Worlds Away, on the top level of the garage on Saturday, January 30.
4:30 pm – doors open
5:00 pm – Arrive early to be "wowed" by an improvisational aerial performance by Andrea from 5 p.m. to 5:45 p.m. COVID-19 guidelines must be followed.
6:00 pm – Movie starts
5:30 pm – cars must be in place
COVID-19 guidelines must be followed.
This PG film features the stars of Cirque du Solei who artistically tell the story of a young woman entranced by an aerialist. When they fall into the dreamlike world of Cirque du Solei and are separated, they travel through the different tent worlds trying to find each other. Admission is $15 per car load (non-refundable). Upon arrival, attendees (one per vehicle) will receive a $10 gift card redeemable at a Legacy Place restaurant. No-shows will not receive a gift card. Capacity is limited and per-car reservations are necessary.
11290 Legacy Avenue

Palm Beach Gardens
---
2021 South Florida Mini Fair-LAST WEEKEND!
DATE: January 15-31
COST/TIME: For More Information
From January 15-31, the South Florida Mini Fair will be something you and your family can attend to see some of the Fair's traditional favorites such as Dennis Lee, the Racing Pigs and the Sand Sculpture with smaller crowds.
The icing on the cake is MOST of the Fair vendors will be with us and Fair food will be everywhere and as delicious as ever! The decision to eliminate the major rides and just have kiddie rides was made so that we have room to spread out the activities to allow everyone room to social distance. You will also be able to see all of what really makes us a Fair – the farm animals, agricultural displays, and our 9-acre historic Yesteryear Village will be open for everyone to enjoy.
Music and entertainment will be presented outdoors in our new entertainment venue. Safety measures will be enforced and include mandatory mask wearing by everyone, safety protocols for all vendors, and a revamped site layout to accommodate more distancing. There also will be hand sanitizing stations throughout the fairgrounds.
Ready? The full-fledged South Florida Fair – "An Earthly A-Fair" is now scheduled for May 7-23, 2021. We will hold our Fair in May since we hope the vaccine will allow large events to be conducted safely.
9067 Southern Blvd

West Palm Beach
---
Swank Farms Farmers Market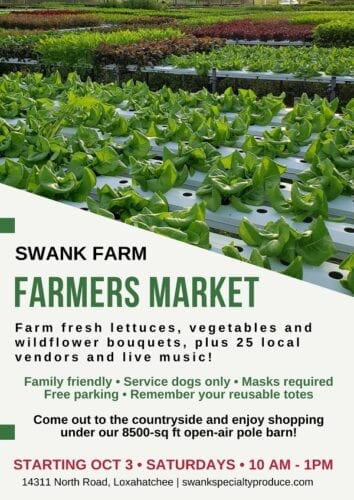 DATE: Saturdays
COST/TIME: 10:00 a.m.-1:00 p.m.
Celebrating Florida's diverse agriculture out in the countryside, Swank Specialty Produce is kicking off their weekly Farmers Market on Saturday, October 3rd.  The event will take place every Saturday in season from 10am – 1pm featuring farm fresh lettuces, vegetables, herbs and wildflower bouquets from Swank Farm, along with live music and fantastic goods from 25 local vendors. Guests can enjoy socially distanced shopping under Swank Farm's 8500-sq ft open-air pole barn rain or shine.
The diverse vendors will offer something for everyone including fresh fish and seafood, organic meats and eggs, gourmet cheeses, homemade pasta, decadent baked goods and breads, delicious prepared foods, imported oils and vinegars, teas, ice cream, flavored honey, jellies and jams, an assortment of plants, succulents and orchids, and much more.
The Swank Farm Market is family friendly and service dogs are welcome. Masks are required, and the Swanks request that everyone please respect social distancing while shopping. Onsite parking is free and convenient.
14311 Loxahatchee Road

Loxahatchee
---
Pound Fitness at Organic Movements Boca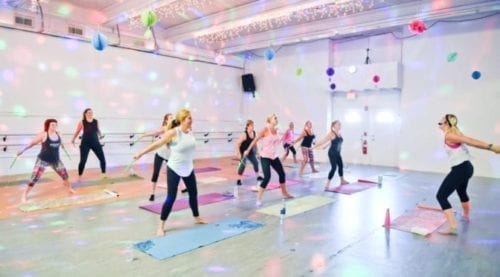 DATE: Saturdays
COST/TIME:  First class free! 10:00 a.m. Call to reserve your spot: 561-395-6111 or text 904-806-4441
POUND® is the world's first cardio jam session inspired by the energizing & sweat-dripping fun of playing the drums, socially distanced of course. POUND fitness Boca Raton transforms drumming into an incredibly effective way of working out.
Instead of listening to music, you become the music in this exhilarating full-body workout that combines cardio, conditioning, and strength training with yoga and Pilates-inspired movements.
2400 NW Boca Raton Blvd

Boca Raton
---
City of West Palm Beach Green Market is Back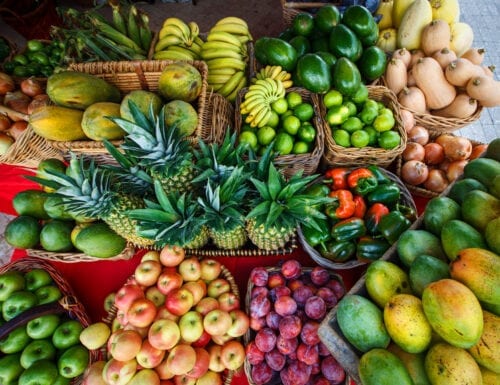 DATE: Saturdays
***
The West Palm Beach GreenMarket will be closed on Saturday, January 16 and Saturday, January 23:
Due to a recent increase in the weekly COVID-19 positivity average, an anticipated post-holiday surge, and a slower than expected rollout of COVID-19 vaccine, the City of West Palm Beach is suspending all existing permits for events occurring through January 24, 2021.  This will include events produced by the city, such as the West Palm Beach GreenMarket, Clematis by Night, Sunday on the Waterfront and any private or public property permit issued or pending.  The City will continue to monitor the situation and modify or extend the suspension as needed.
There will be several initial changes this year including the suspension of activities for kids, additional café seating, live music, food samples, and bottomless mimosas. Single mimosas will be available for purchase for $4 at the entrance. Merchant tents will be placed 10 feet apart.
Attendees must wear masks to enter, will need to follow a path, and are encouraged to shop quickly. Hand sanitizing and hand washing stations will be placed throughout. Pre- and post-shopping, attendees are encouraged to patronize the multiple downtown restaurants' Dining on the Spot locations.
***The City will amend West Palm Beach GreenMarket COVID policies as local restrictions are lifted.
101 S Clematis St.
West Palm Beach
Be sure to "LIKE" MBMom on Facebook and follow on Instagram, Pinterest and Twitter for all of the latest updates and weekend family fun in South Florida!
SUBSCRIBE to our Weekly MBMom Email Roundups including weekend family fun in South Florida and be in the know for your Boca kids by clicking here.Modern Boca Moms are the BEST…especially if they share our website with friends and other local South Florida mommas! Have a fabulous weekend and enjoy!