Happy Weekend Modern Boca Moms and Dads! Here are all of the great MBMom-recommended Boca kids activities and weekend family fun in South Florida that are now OPEN!

---
Weekend Family Fun in South Florida
Palm Beach Zoo
DATE: Opening June 5th
TIME: 9 a.m.-5 p.m.
During the last two months, it has become abundantly clear that everyone has missed nature and the animals with which we share this great planet. The animals have missed you, too. Zoo staff has taken advantage of this time to deep clean, pressure wash and update several areas of the Zoo. I know you will appreciate their hard work when you return. 
The Zoo will be open with a few exceptions to keep everyone safe:
Purchasing tickets online is recommended, so entry to the Zoo is touchless.
Staff has updated the flow of the Zoo to be unidirectional, and hand sanitizer stations are available at several locations.
Those activities that require visitors to be in close proximity or that don't allow for enhanced sanitation will be curtailed during this time. That includes postponing keeper talks and shows until it is safe to do so.
The carousel and train will also not run during the first phases of reopening.
1301 Summit Blvd

West Palm Beach
---
Flagler Museum | Whitehall in Palm Beach
DATE: Opening June 9th
Whitehall, Henry Flagler's expansive 75-room mansion dating back to 1902, has stood witness to many historic moments in its 118 years. After a brief closure due to the COVID-19 pandemic, its historic gates and vast indoor and outdoor spaces will be reopening this month on a modified schedule and with a new ticketing procedure.
The Museum is proud of its strong reputation as a pristine and beautifully-maintained institution, which has stood the test of time as a symbol of history and accomplishment during its 60-year history. The Flagler Museum looks toward a bright future where every child and every adult who enters Whitehall considers it to be 'their museum.' 
One Whitehall Way

Palm Beach
---
Boca Raton Museum of Art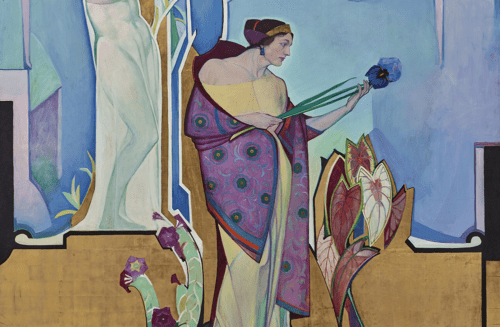 DATE: Opening June 3rd
TIME: Wednesday-Sunday 11 a.m.-7 p.m.
During this time, through Sep. 30, 2020, the Boca Museum is waiving admission fees as a welcoming gesture to the community.
As an exclusive thank you to Members, they are offering private Member Mornings by advance appointment on Thursdays, Fridays, and Saturdays starting at 10:00 am. Kindly reserve your experience 48 hours in advance by contacting Sarah Donovan at 561.392.2500, ext. 213 or sdonovan@bocamuseum.org.
During its 11 weeks of closure, the Museum has been completely refreshed with the new renovation of its Jody Harrison Grass Lobby and Wolgin Education Center. In addition, for your enjoyment, the Museum has extended current exhibitions: Eye to I: Self-Portraits from the National Portrait Gallery (on view through Sep. 20, 2020), and Edward Steichen: In Exaltation of Flowers and Drawn from the Collection (on view through Jan. 3, 2021).
501 Plaza Real

Boca Raton
---
Mounts Botanical Gardens in West Palm Beach
DATE: Opening June 16th
TIME: 10 a.m.-3 p.m. Tuesday-Friday in June. The Garden will remain closed on Mondays going forward.
In compliance with county, state and public health department recommendations during the current COVID-19 pandemic, Mounts Botanical Garden will implement Phase 1 of their Reopening Plan, which includes new Policies and Guidelines. Visitors are strongly encouraged to visit www.Mounts.org/Reopening to review these prior to their Garden visit.
Entrance will be limited to no more than 100 people at a time and social distancing will be required throughout the garden.
Admission to Mounts has been reduced to $10 (general); $5 (children 5-12), and free for members. The Mounts nursery will re-open on June 16, but the Garden's gift shop will remain closed in June.
531 North Military Trail

West Palm Beach
---
Morikami Museum & Japanese Gardens in Delray Beach
DATE: Opening June 16th
TIME: Tuesday-Sunday 10 a.m.-5 p.m.
4000 Morikami Park Road

Delray Beach
---
Palm Beach Skate Zone in Lake Worth
DATE: Now open
COST/TIME: For more information call 561-963-5900
Advanced Purchase at pbskatezone.com is REQUIRED. Walk-in admission is not recommended or guaranteed.
8125 Lake Worth Road

Lake Worth
---
Bonnet House Museum & Gardens Kicks Off Summer with New Family Summer Special Now
DATE: Now open
COST/TIME: 
The Family Summer Special is available Tuesday through Sunday from 9 a.m.–4 p.m. through Sept. 6, and tickets can be purchased at the Welcome Center. For more information about Bonnet House Museum & Gardens' Family Summer Special, please visit https://www.bonnethouse.org/event/family-summer-special.
900 North Birch Road

Fort Lauderdale

---
Pound Fitness at Organic Movements Boca- Every Saturday!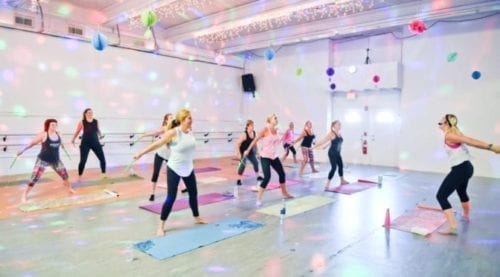 DATE: Saturdays
COST/TIME:  First class free! 10:00 a.m.
POUND® is the world's first cardio jam session inspired by the energizing & sweat-dripping fun of playing the drums. POUND fitness Boca Raton transforms drumming into an incredibly effective way of working out.
Instead of listening to music, you become the music in this exhilarating full-body workout that combines cardio, conditioning, and strength training with yoga and Pilates-inspired movements.
2400 NW Boca Raton Blvd

Boca Raton
---
Be sure to "LIKE" MBMom on Facebook and follow on Instagram, Pinterest and Twitter for all of the latest updates and weekend family fun in South Florida!
SUBSCRIBE to our Weekly MBMom Email Roundups including weekend family fun in South Florida and be in the know for your Boca kids by clicking here.Modern Boca Moms are the BEST…especially if they share our website with friends and other local South Florida mommas! Have a fabulous weekend and enjoy!