So you're moving to Boca Raton! Or perhaps you've re-located recently and are scratching your head, wondering what to do, where to go and who to see in our fair city. Well first off…WELCOME! We were in the same boat not too long ago even though this mom personally grew up in Boca Raton. (After 4 years of college and 9 years living in New York City, let's just say my needs as a parent/resident had majorly changed.)
Now with a happy and adjusted elementary school child, my veteran Boca mom friends and I have some major tips to share with families like you who are new to our area!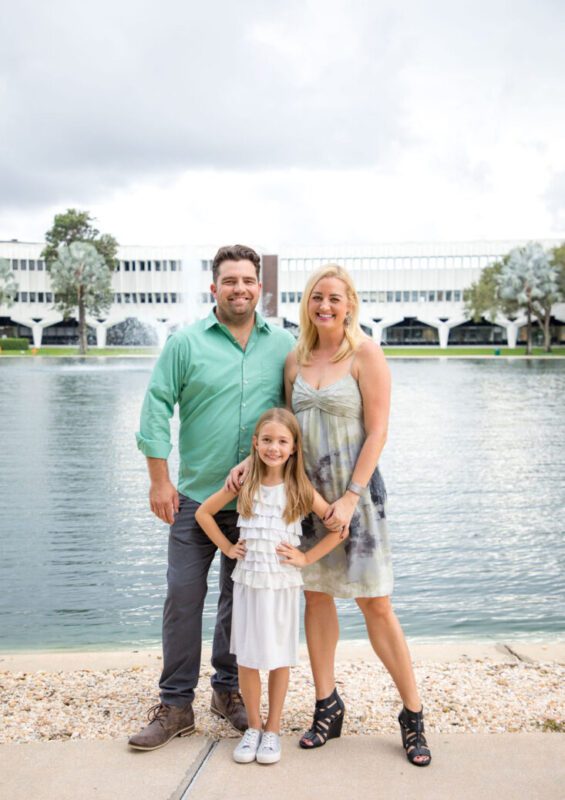 Beautiful Boca Beaches
If you're moving to Boca Raton, then you're probably aware we have some of the most beautiful beaches in the state of Florida! And, if you plan to be a resident living within the City Limits of Boca (not the County), you can easily visit one of your local community centers and apply for a coveted Boca beach permit.
City of Boca Raton & Greater Boca Raton and Beach and Park District residents may purchase an annual permit for: Spanish River Park, Red Reef and South Beach Parks. This is a huge savings for your family vs. paying the daily rate, trust me! As of this posting, the annual permit fee is $85. Take advantage! More info HERE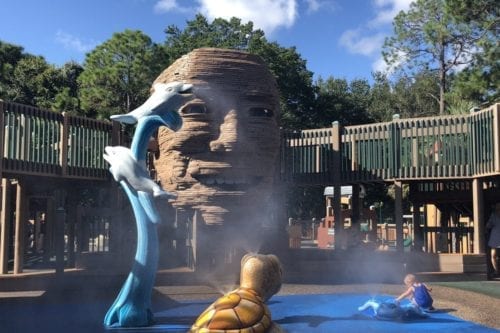 Posh Playgrounds & Parks
The playground at Spanish River Park is one of my favorites. It's perfect for the toddler set because of the built-in shade, soft "recycled tire" ground cover (in case your little one takes a tumble) and access to the beach itself post-playground session. It is a must if you have a child under 5. The equipment is quality and there are plenty of picnic tables available for kids to pause during playtime and have a drink and snack.
Patch Reef Park is the ultimate local recreator's paradise with tennis courts, classes and a fitness trail available for residents and their children. However, the Pirate Playground is the real draw in my opinion. In addition to the pirate theme, it has soft ground cover a la Spanish River Park along with water features for your Boca kids to keep cool in the hot, South Florida sun. No boy under 10 can resist Pirate's Cove at this posh playground!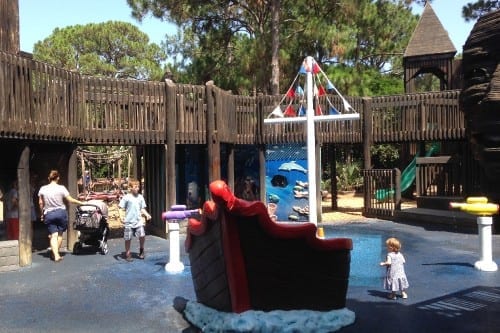 Sugar Sand Park rounds out the top 3 in this Boca mom's play(ground) book as it's the only park in Boca Raton with a Science-oriented playground AND a carousel. Kids love carousels, trust me. This playground also contains super cool water features and plenty of shade and is a ton of fun for toddlers and older kids alike.
Spanish River Park: 3001 N. State Road A-1-A
Patch Reef Park: 2000 Yamato Rd.
Sugar Sand Park: 300 S Military Trail
Prestige Pediatricians
Sponsored
Boca VIPediatrics is the "go-to" concierge pediatric practice in the area. All you have to do is check out the slew of 5 star reviews and it won't be long after you move that you'll hear the VIPediatrics buzz all over town. With the "Best of Boca" pediatrician award from The Sun-Sentinel, this pediatric smart office limits its practice size to provide the most personalized, convenient, and accessible pediatric care. Their office, located in Central Boca Raton, schedules just one family at a time, has no wait times, same day appointments, and get this…even includes HOUSE CALLS by their board-certified pediatricians for urgent care.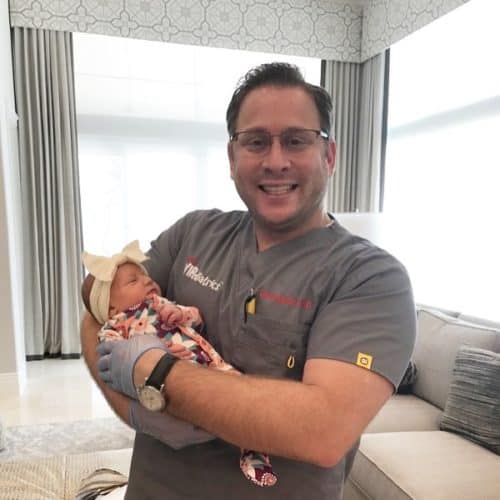 The best part is that members have 24/7 access to text, email, and call their doctor directly on their cell phones. So instead of using Dr. Google or wondering, "Should we take our child to the doctor?" when your little one is sick, you'll have your pediatrician in your pocket, with an answer back to your text or email question or concern in minutes. (Life-changing!)
Although spots can be hard to come by, their Disney-trained staff will assist you in setting up a complimentary "backstage tour" of the office so you can check it out for yourself. I strongly recommend contacting them early (if possible before your move) to secure a spot for your child since spots fill up quickly. They can be reached by calling (561) 923-9635.
Dynamite Dentists
Sponsored
Enter SEDA Dental Boca Raton. Not only does their practice offer traditional adult dental services, but SEDA's highly experienced and educated team of dentists includes general dentists, cosmetic dentists, periodontists and prosthodontists. This is to ensure all their patients' oral health care needs are met through customized treatment plans. They also have several different locations throughout South Florida which is so convenient.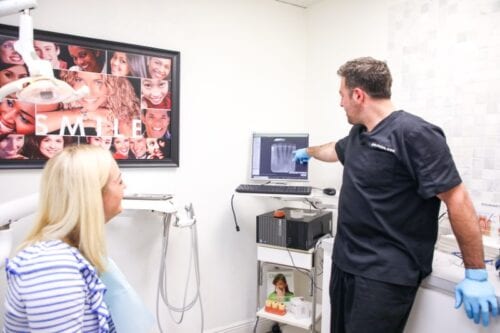 SEDA Dental's Boca Raton office also has an in-house "Smile Shop" for Smile Direct Club which is especially great if you've been intrigued about this service to straighten and enhance your smile…
6063 SW 18th St. Ste. 109, Boca Raton
Lovely Libraries
The City of Boca Raton has two and they are both gorgeous. The Downtown Boca Library feels like you're walking into a Barnes & Noble. No joke.
And they lend cool stuff (besides books/media)! After seeing a similar program in New York City, the Boca Raton Public Library decided to launch their own American Girl doll lending program. Each doll comes with a carrying case, a coordinating book, a complete outfit (with matching accessories) and a journal for kids to write about their adventures in. Each doll can be checked out for one week at a time.
STEM Kits are also now available for checkout with a BRPL card. These fun and entertaining kits encourage children to develop interest and skills in the areas of Science, Technology, Engineering and Mathematics. They join the BRPL's other STEM offerings. These include the popular Youth Makers and Little Makers classes, coding classes and free courses in the Discover Studio (such as 3D printing, Photoshop and podcasting).
The STEM Kits' themes include Astronomy, Weight, Circulatory System, Music and more! Each kit contains a combination of related books, DVDs and educational toys to encourage exploration and learning.
Cardholders can also borrow an assortment of musical instruments at the Downtown or Spanish River Library. Instruments include an acoustic guitar, ukulele, violin, keyboard, folding piano, and electric drum kit. Patrons can borrow one instrument at a time for up to two weeks (no renewals) and can place a hold on an instrument if it is checked out.
Family reunions, birthday parties, and outdoor picnics will be much more fun when you use your Boca Raton Public Library card to borrow a super-sized game for everyone to play. Backyard games available for checkout include Bean Bag Toss, Disc Golf, Giant "Right Center Left" Dice Game, Jazzminton, Ladder Toss, Lawn Bowling, Lawn Darts, Pickleball, Slammo, Soft Bocce, Tic Tac Toe, Tug of War, Tumble Tower, and Yardzee. Patrons can borrow one giant game at a time per library card for up to two weeks (no renewals) and may place a hold on a game if it is checked out.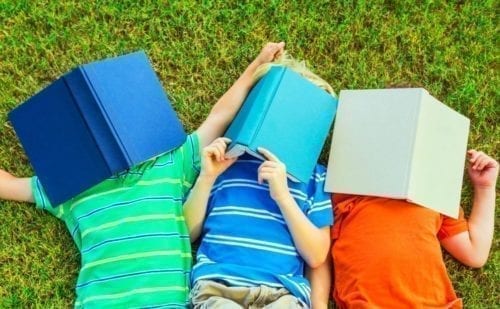 We also live for the Library's summer reading program each year! Be sure to get your free library card and visit.
Downtown Library: 400 NW 2nd Avenue
Spanish River Library: 1501 N.W. Spanish River Blvd.
Youth Sports
I grew up in a 'basketball family' and witnessed firsthand how many games my own parents (and even grandparents) sat cheering in the bleachers for over the years. Will my daughter pick swimming? Cheerleading? Basketball? Tennis? Soccer? Dance? Luckily, Boca Raton has several top quality sports programs to expose your kids to that should help you (and them) narrow the search.
i9 Sports
Did you know studies show structured physical activity helps develop the brain as well as the body? It also improves mood and lowers anxiety and stress. At i9 Sports, your child can sign up for Soccer, Flag Football, Basketball, Volleyball or Baseball at i9 Sports in South Palm Beach County. They offer youth sports programs locally in Boca Raton (east and west), Delray Beach and Boynton Beach!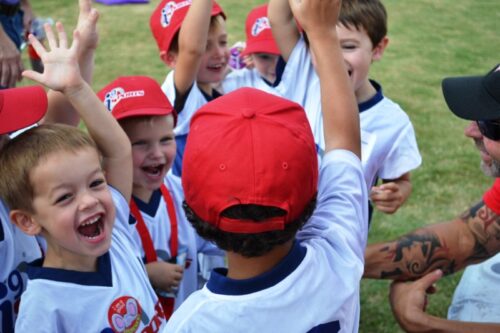 i9 Sports has core principles that they stand by. They want your child to have fun, be included, be safe, learn about good sportsmanship and and healthy competition. They even make parents take a pledge to "be nice."
Soccer Shots South Palm Beach County
Soccer Shots (ages 2-8) is an engaging children's soccer program with a focus on character development on and off the field. Their coaches go through an extensive training program to become certified. Helicopter parents will also be happy to find out they'll receive a weekly summary of what their child is learning at practice.
You might not think a 2 year-old would pick up much at their games, but Soccer Shots' developmentally engaging program was created under the guidance of childhood education specialists, professional soccer players and experienced and licensed soccer coaches. It's never too early in my opinion, to start laying the positive foundation of teamwork!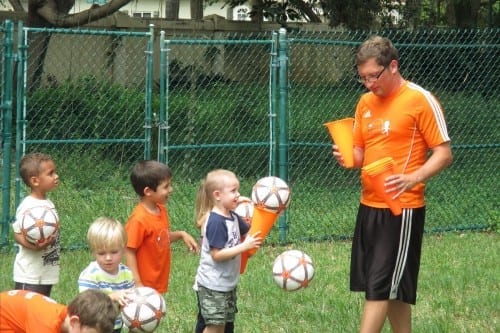 C.O.B.R.A. (City of Boca Raton Athletics)
Do you think your child would make a killer volleyball player? How about an avid student of golf? The C.O.B.R.A. program (ages 3+) based at Sugar Sand Park makes is easy for your child to try out several different athletic options through various leagues with only a seasonal commitment.
Available sports include roller hockey, volleyball, golf, flag football, t-ball and basketball. There are even adult leagues if you find yourself wanting to get in on the team sport action.
Sugar Sand Park: 300 S Military Trail
And Even MORE if You're Moving to Boca Raton! Like…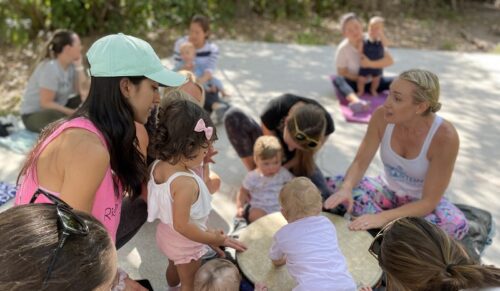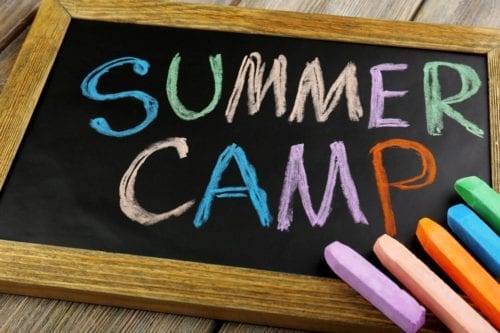 Sure, it can get hot…real hot here. Plus, there's traffic and east and west Boca are not as close together as they seem to be. But overall, our city is pretty darn close to perfect! I'm so thrilled to raise my daughter right where I grew up. Hope to see you around town, mamas!
---
Sponsored: This moving to Boca Raton blog post was sponsored in part by Boca VIPediatrics & SEDA Dental. All opinions expressed in this blog post are my own and not influenced in any way by the sponsor. Any statistic, quote or other representation about a product or service should be verified with provider. Please refer to this site's Disclosure for more information. I was compensated for this post, but all opinions are mine.
---
Pin for Later!