The other day, I started thinking about what kind of spectator I'm going be once my Boca kid chooses a sport or athletic activity to participate in. I grew up in a 'basketball family' and witnessed firsthand how many games my own parents (and grandparents!) sat cheering in the bleachers for over the years. As a former cheerleading coach, there's a good chance I may be the loudest mom in the stands! 
Will my daughter pick swimming? Basketball? Soccer? Tennis? Golf? Dance? (Spoiler alert: we are currently deep in ballet and jazz training at Organic Movements!) Luckily, Boca Raton has several top quality sports programs for kids to join, and we're here to help you (and them) narrow your search. Here are a few of my favorite youth sports programs near me!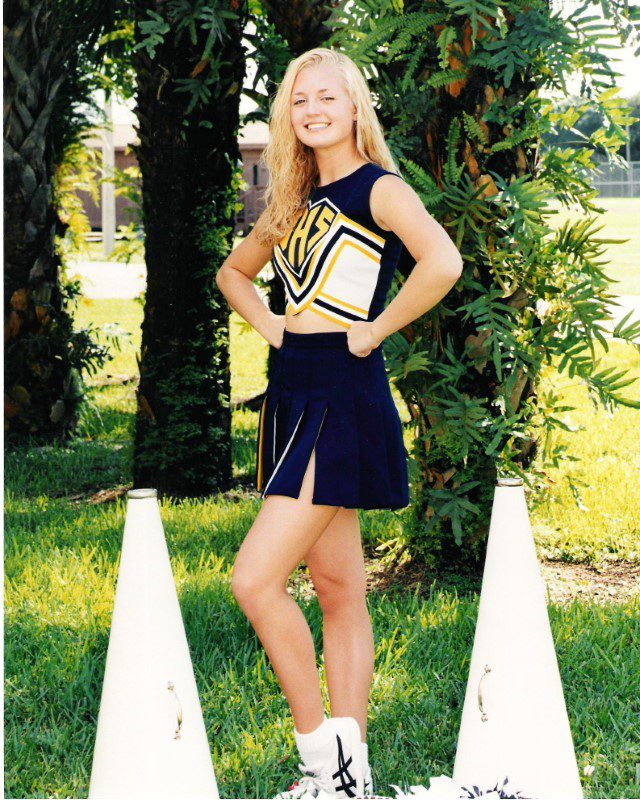 Boca Raton Youth Sports Programs Near Me
Soccer Shots South Palm Beach County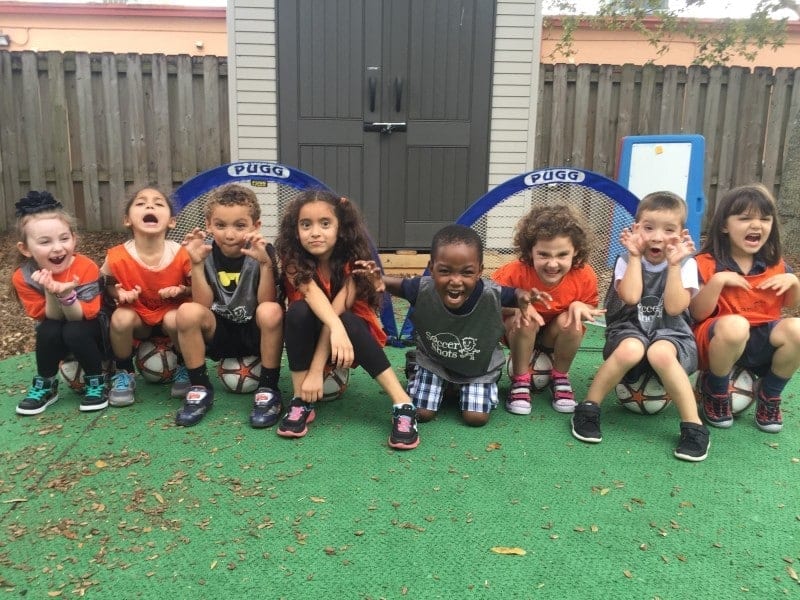 Looking for an engaging children's soccer program with a focus on character development on and off the field? Soccer Shots (ages 2-8) is a good option for you! Their coaches go through an extensive training program to become certified and helicopter parents will be happy to find out they'll receive a weekly summary of what their child is learning at practice each week. 
You might not think a 2 year-old would pick up much at their games, but Soccer Shots' developmentally engaging program was created under the guidance of childhood education specialists, professional soccer players and experienced and licensed soccer coaches. In my opinion, it's never too early to start laying the positive foundation of teamwork!
Peter Blum YMCA Youth Sports
Whether your child wants to try basketball, soccer or volleyball, Boca's Peter Blum YMCA offers them the chance to give it a shot—pun intended! These options are offered for children ranging in ages from 3-17. It's a great program for kids to learn the fundamentals of sports!
C.O.B.R.A. (City of Boca Raton Athletics)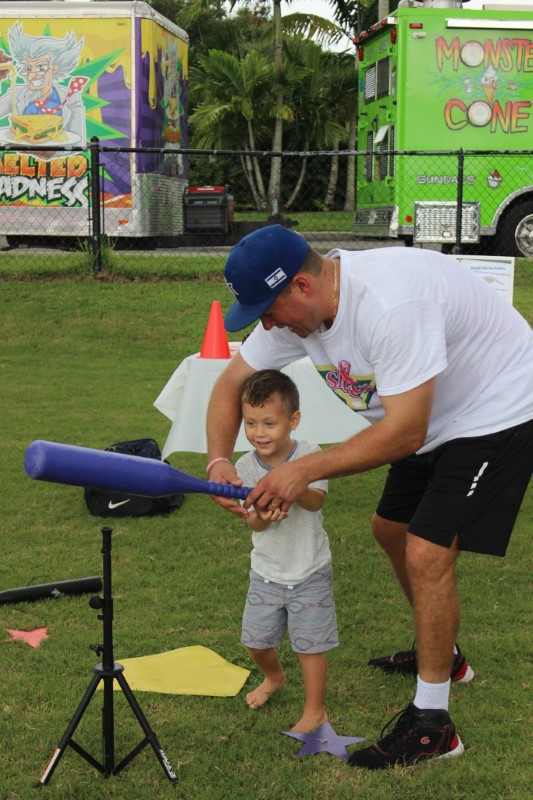 Do you think your child would make a killer flag football or volleyball player? How about a tee-ball or basketball prodigy? The C.O.B.R.A. and C.O.B.R.A. Minis programs (ages 3+) based at Sugar Sand Park make is easy for your child to try out several different athletic options through various leagues with only a seasonal commitment. 
Current available sports include volleyball, flag football, t-ball and basketball. There are even adult leagues if you find yourself wanting to get in on the team sport action.
SABR (Soccer Association of Boca Raton)
For more than 40 years, SABR has provided local kids (ages 5+) with the fun and excitement to play the world's most popular game while learning all of the life lessons that can be gained from a team sport. SABR offers a variety of soccer programs, so players of all skill levels in Boca Raton have an opportunity to play at a level that best suits each individual. 
Amazing Athletes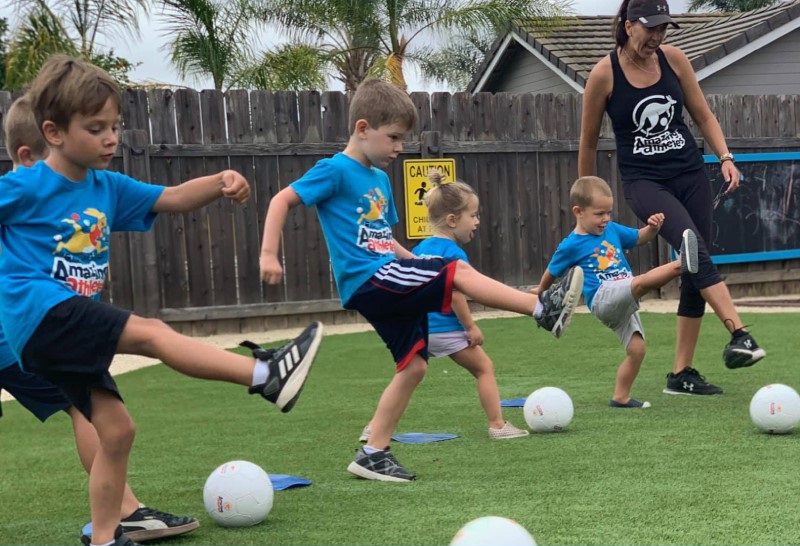 Did you know studies show structured physical activity helps develop the brain as well as the body? It also improves mood and lowers anxiety and stress. Amazing Athletes introduces the fundamentals and mechanics of 10 different youth sports programs near me in a non-competitive environment that help develop self-esteem, teamwork and healthy habits. They have programs starting at just 18 months for tots!
Available class options include:
Amazing Tots for kids 18 months – 2.5 years old
The Amazing Athletes for kids 2.5-5 years old
Amazing PE for kids 5-12 years old
Boca Hoops
Of all the youth sports programs near me, Boca Hoops basketball registration probably fills up the fastest. So, you'll want to pounce when it opens if you want your kids to get on a team. My sister played for Boca Hoops for many years and we have a special place in our hearts for this program.
The story of the program:
In the spring of 1989, in a kitchen in East Boca Raton, a gentleman named Joe Murphy brought three men together. Their purpose was to bring the game of "round ball" to the youth of Boca Raton. Their goal was a simple one, to teach the basics of basketball while promoting sportsmanship and teamwork. Little did Bob Mullin, Mike Doyle, and Jody Forstot imagined that what would start, as a league of 340 children in 1989, would grow to over 1350 children. That 34 teams would evolve into 120 teams those 18 gutsy girls would pave the way for over 440 girls and four coed divisions would become 9 divisions. (1 Coed, 4 boys and 4 girls divisions). And the establishment of a program for children and young adults with disabilities called High Five Basketball.
For years Boca Hoops has utilized many of the school gymnasiums within the city of Boca Raton. Boca Hoops was instrumental in the planning and the development, and the eventual construction of the Sugar Sand Park Field House, a state of the art basketball facility. This gymnasium is the cornerstone of the Boca Hoops program and our "Home Court Site" of Boca Hoops. The Boca Hoops Tournament Championship Plaque now has a home.
West Boca Basketball League
The mission of the West Boca Basketball League is to serve the boys and girls of our community, teaching them to love the game of basketball, to play as a member of a team, and to promote good sportsmanship. 
They have a few options available depending on the age of your child. First, Start Smart Basketball: a six-week program that empowers parents to engage in one-on-one instruction with their children, all while teaching them the fundamental skills of basketball – dribbling/ball handling, shooting, passing/catching and running/agility. This innovative program employs safe and enjoyable equipment to equip children with the essential motor skills required for competitive play. Open to children aged 3-5 years old, each session invites parents or another important adult figure to join, fostering a supportive environment and setting the stage for a smooth transition into organized basketball.
For Kindergarten and older, West Boca Basketball League offers a traditional team format. More information can be found here.
i9 Sports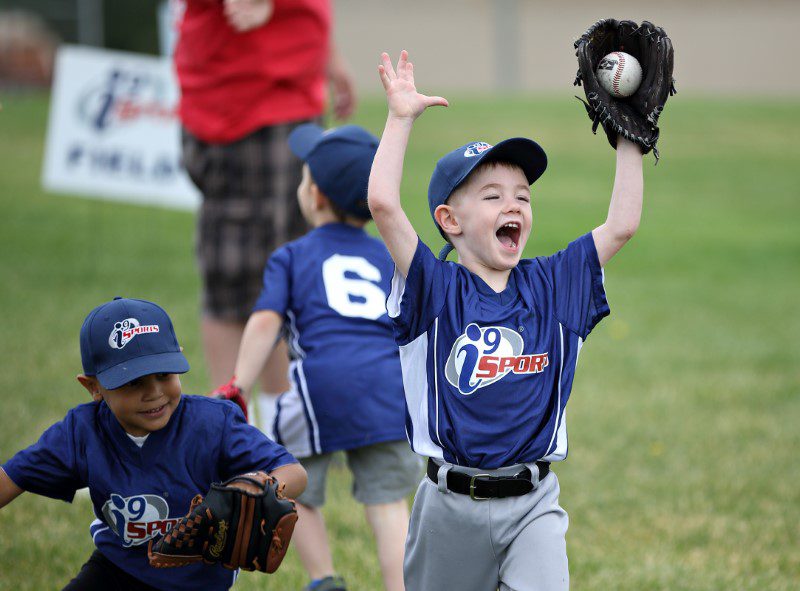 i9 Sports offers youth sports leagues, camps and clinics for boys and girls ages 3-17 in today's most popular youth sports programs near me such as flag football, soccer, basketball, T-Ball and cheerleading. With a focus on fun, safety, convenience and good sportsmanship, i9 Sports Boca is reinventing the youth sports experience for families across the country and here in and around Boca Raton.
All skill levels welcome – No tryouts! No drafts!
Everyone plays – every game
No fundraisers of any kind! (Which is amazing for a working parent like me)
No mandatory volunteering! (Again, amazing for a working parent like me)
One day per week – practice is conveniently scheduled prior to the game.
Trained officials at every game.
For someone who really wants to expose their kids to sports, but doesn't want to spend their entire weekend at the ballpark or field, THIS IS IDEAL!
Which one of these youth sports programs near me has your child(ren) participated in? Comment below!