Ho ho ho…I gotta GO! To work that is! Or, with schools closed for so many days, you might want your own little grown up holiday break…from your kids
?
Good thing there are some great camp options out there!
Check out our
2023 Thanksgiving Break
and
South Florida Winter Break Camps Roundup
featuring both full and half day options for your kiddos…
---
2023 South Florida Winter Break Camps & Fall/Thanksgiving Week Camps
***Featured Listing***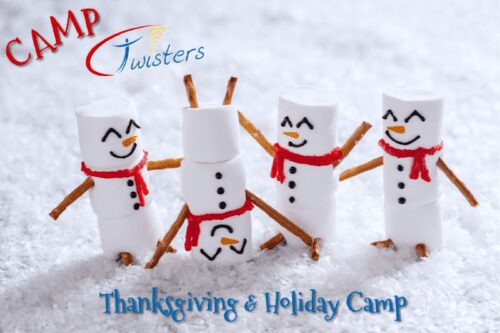 Twister Gymnastics Fall & Winter Fun Days
At Twisters, they realize you have many choices when it comes to finding the best Fall & Winter Fun Days for your child. If your child LOVES climbing, jumping, running and flipping, then they will have a BLAST at Twisters. Whether your child spends a day, a week or the whole holiday break at Twisters, their time there will be filled with loads of fun!
The schedule at each location follows the Palm Beach & Broward County school holiday calendars. Registration includes the fun day sessions of your choice, gymnastics instruction, arts & crafts, movie time, fun & games! In addition to Fall & Winter Break fun, Twisters offers many additional fun days throughout the school year during holiday breaks and teacher work days! Head to their YouTube channel to see a typical day at Twisters.
3100 NW Boca Raton Blvd #308
Boca Raton
AND
6805 Lyons Technology Circle
Coconut Creek
CONTACT: Boca Raton 561-750-6001 or Coconut Creek 954-725-9199
---
Petite Designers Fall & Winter Break Sewing Camp
***Featured Listing***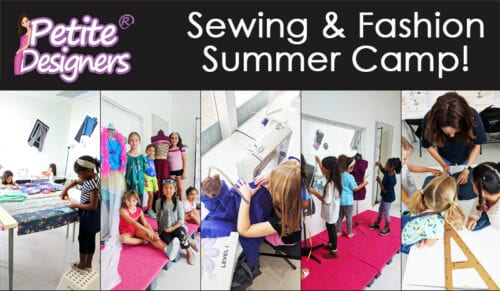 Petite Designers Sewing & Fashion School is welcoming all kids to its Boca Raton studio for unforgettable Fall and Winter Break Camps! With lots of exciting sewing projects for girls and boys, this camp is an excellent place for kids to learn a valuable, lifelong skill while spending a great time with their sewing friends. There is no limit to a camper's creativity, and they love to show their unique designs when draping on mannequins. For those kids who like to work with paper and pencil, sketching and drawing is always a good way to plunge into the world of fashion design.
This sewing camp is perfect for beginners and kids with sewing background. Their talented, dedicated instructors work with students and campers with different levels of experience. Space is limited, sign up today!
Kids can start at the age of 7. Camp hours are 9 AM to 4 PM. The cost includes all materials, equipment and small snacks. 
311 SE Mizner Blvd #61, Boca Raton
Royal Palm Plaza
and
7517 N State Rd 7, Parkland
---
NEW! Museum of Discovery & Science's (MODS)
Camp STEAMology
***Featured Listing***
When school's out, Camp Discovery is IN! The Museum of Discovery & Science's Camp STEAMology, presented by Joe DiMaggio Children's Hospital, provides an unforgettable STEM experience for children in Kindergarten through Grade 4.
They've crafted the ultimate age-appropriate camp experience, providing campers with interactive exploration and hands-on learning opportunities in the coolest camp environment, including a weekly IMAX immersion! Camps are available during most days when school is closed, as well as winter break, spring break and summer break.
401 SW 2nd St.
Ft. Lauderdale
---
Fall & Winter Break Camp at artNEST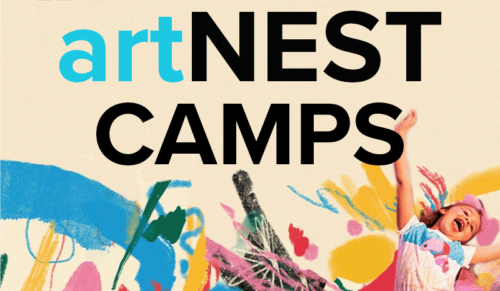 artNEST™ has camps for kids ages 3-8 and 9-12! Join them for weeks of fun exploring different mediums, artists and styles as your child taps into their naturally creative minds and lets loose in their studio. No experience necessary. They are a Process Based Art Studio where kids are empowered to be the most creative versions of themselves and learn the power of their own imaginations. They do tons of Art, have sensory experiences, play games, have dance parties and splash in their Splash Room! Their goal is to make it the Best. Day. Ever, every single day.
They have a location in Boca and Delray running 9am-3pm for 3-8 year old's and 9:30-3:30pm for tweens each weekday throughout Fall & Winter Break. Lunch and snacks included.
DATES/TIME:
Thanksgiving Week: November 20-22
Winter Break: December 18-22, December 26-December 29th January 2nd & 5th
2275 S Federal Hwy #340
Delray Beach
AND
9101 Lakeridge Blvd #6
Boca Raton
---
South Florida Winter Break Camps | Bricks, Bots, Beakers
Their interactive, engaging programs allow children to discover different STEAM themes through exciting hands-on experiments and simulations.
They've created days of age-appropriate STEAM fun that will promote critical thinking, communication, collaboration, creativity, and problem-solving. The days are packed with interactive lessons, scientific experiments, educational simulations, themed games, and active play in our one-of a kind play area. All the fun will be led by our amazing crew of wonderful, skilled staff just waiting for your adventure together.
B3 STEAM Center in Boca Raton running camp 9am-3pm for ages 5-11. Before and after care available.
CAMP DATES:
October 13
November 1, 20-22, 24
December 26-29
January 2-5, 8 
499 NE Spanish River Blvd., Suite #2
Boca Raton
---
South Florida Winter Break Camps | Mini Camp at the J
Levis JCC's Mini Camp at the J offers fun-filled, safe days of activities for kids to enjoy when school is out. Their programs feature a variety of activities designed to keep kids engaged and having fun all day long! Join for Winter Break Camp December 18-22 and 26-29, 9:00 am – 4:00 pm, for kids in Kindergarten-5th grade. Camp at the J Mini Camp features sports, games, crafts, swim, playground time and more! Volunteer hours are available for high school students to assist at camps. 
Can't get enough of Camp at the J? Sign up now for 8 weeks of summer adventures. No one does summer fun like Levis JCC Marleen Forkas Camps! Join for a summer filled with the very best activities, adventures, entertainment, and so much more. They're ready for another outstanding summer at Camp at the J! https://levisjcc.org/camp/ 
9801 Donna Klein Blvd.
Boca Raton
CONTACT: Jason Tomaszewski | Camp Director | 561-852-5090 | camp@levisjcc.org
---
South Florida Science Center Fall & Winter Break Camps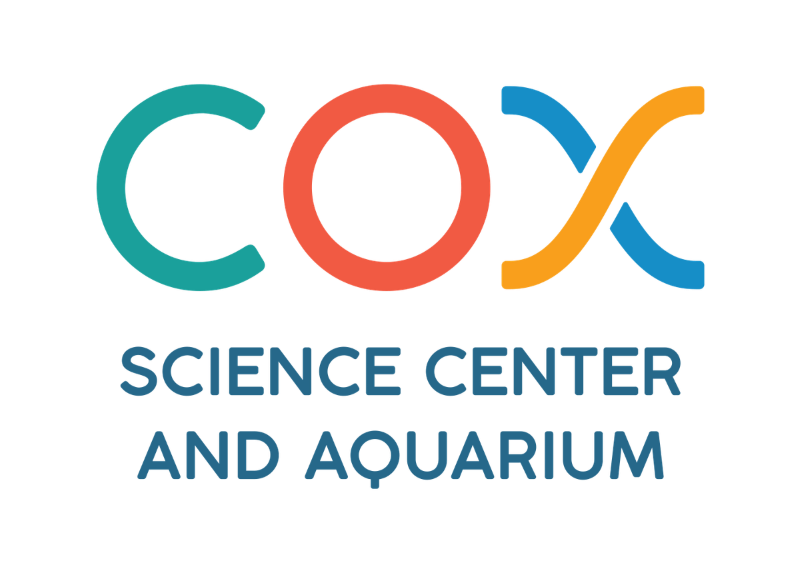 Experience the wonders of Fall and Winter through interactive science camps at the Cox Science Center and Aquarium in West Palm Beach! For young scientists ages 5-6 and 7-12, each exciting mini camp offers hands-on exploration of a variety of STEM topics. The days are packed with engaging lessons, exciting labs, crafts and outdoor activities led by expert Science Educators. Safety guidelines and heightened cleanliness procedures are in place.
Themes include Astronomers in Training, Spooky Science, Beat Making 101, Dinosaurs and more! Campers will also explore over 100+ hands-on exhibits, a new outdoor science trail and the newest blockbuster exhibit.
COX Science Center and Aquarium
4801 Dreher Trail N.
West Palm Beach
CONTACT: Ayson Fishbein, Science Educator & Camp Manager, (561) 370-7719, afishbein@coxsciencecenter.org
---
CWS Camps in Boca – Water Sports Camp
Sign up for a great time on the water!  CWS Camps water sports activities include wakeboarding, boogie boarding, water skiing, fishing, group games, knee boarding, surfing and snorkeling.  Through the week campers take field trips to the beach, lake and marine biology center.  A great way to have fun and make new friends with no experience necessary.  Groups are divided by age, siblings can be kept together upon request. Weekly and daily registrations available.  9:00am-3:00pm | Ages 5-15
DATES:
Oct 13th, Nov 1st, Nov 10th
Thanksgiving:  Nov 20th-22nd, Nov 27th
Winter Break: Dec 18th-22nd, Dec 26th-29th, Jan 1st-5th, Jan 8th
Drop off and pickup up at 7500 E. Country Club Blvd.
Boca Raton
---
DigiCamp at Grandview Preparatory School
Since 2006, when school is closed, DigiCamp is open! We know kids love using technology and we are 100% focused on getting your kids to love creating great things using technology. Things like video games, art & music projects, stories, robots and much more. We teach computer programming, 3D design and printing, robotics construction and programming, stop motion animation and more!
For Winter Break camp we will utilize our robotics curriculum along with our computer programming content to get students to solve problems & complete challenges. Mark Stansell, Grandview Prep School's STEM Program Manager, has developed these camps in more than three decades of classroom instruction in grades K through 8. 
Grandview Preparatory School
336 Spanish River Blvd. NW
Boca Raton
CONTACT:
Text Mark anytime at 561-236-0938; Email:
mark@digicamp.com
---
Sponsored: This 2023 South Florida Winter Break Camps Roundup was sponsored by several of the camps featured. All opinions expressed in this blog post are my own and not influenced in any way by the sponsor. Any statistic, quote or other representation about a product or service should be verified with provider. Please refer to this site's Disclosure for more information. I have been compensated, but that does not impact my views or opinions.