There are few things that I love more than entertaining friends and family. We were always the apartment in NYC that our friends would flock to. And now, our house in Boca is (IMO) the destination for girly gatherings, family celebrations and play dates for my daughter and her buddies. What I don't love about entertaining, however, is 1) cooking and 2) cleaning up. But who does? Luckily we live in a time where there's pretty much an online solution for everything. Need a personal chef? No problem! Someone to clean up? I have your people.
For my most recent "moms dinner", I really wanted to enjoy myself. So, I brought in the Boca big guns: Koki In-home Personal Chef Service and Party Host Helpers Boca Raton!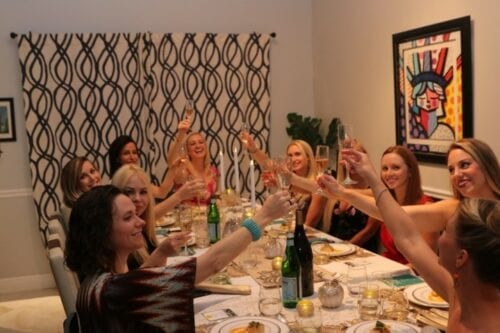 Koki In-home Personal Chef
They shop, they cook, they clean the kitchen! What's not to love about Koki? I enjoy this service so much that we're even the featured home/family in their main website video, lol!
I think most people would agree that having a "private chef" is next level fancy. Koki (meaning 'chef' in Sudanese) is working to dispel that stereotype and simply show that having someone help to prepare organic, home-cooked meals for your family is just another version of self-care.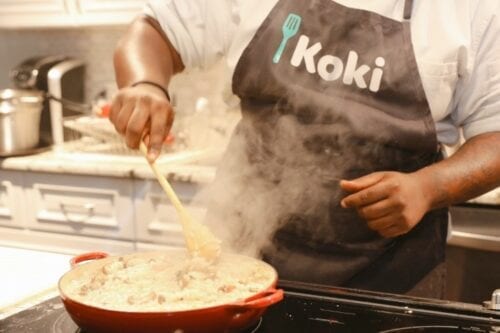 Essentially, you pick a menu and a Koki chef will grocery shop at Whole Foods and Fresh Market, cook, pack up your meals for refrigerator storage, and clean up your kitchen after they're done. All I had to do prior was visit their website, choose my family size and menu (which rotates every two weeks), and schedule a day and time for the chef to arrive.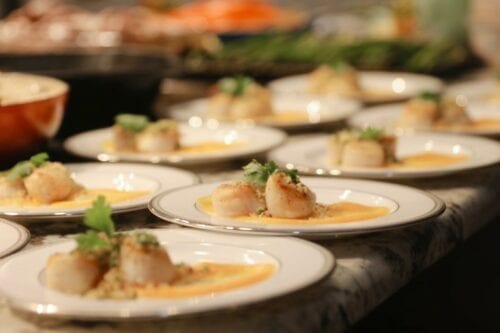 Koki charges based on the size of your family with their most popular package costing around $98 per meal for a family of 4. When you consider the planning, shopping, cooking and cleaning involved, this is an affordable splurge in my book. And if you have a big group like I did, you can book a special Koki service for that too!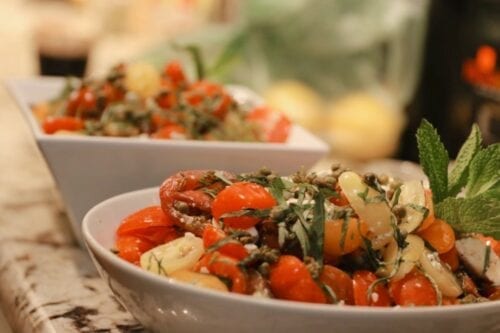 Koki's "Nominate A Mom"
Koki company founder Tiara (who is amazing btw) is a huge supporter of moms like you! They recently launched an awesome new initiative called "Nominate A Mom". Koki wants to recognize the hard work you do every day, so be sure to nominate a mom via this link for a complimentary Koki In-home Personal Chef Experience!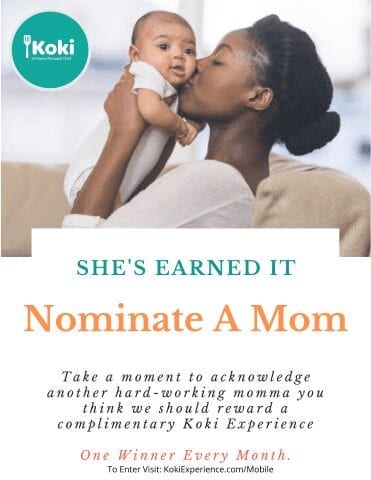 They will be selecting one winner every month and gifting this mom a family meal experience to enjoy with her family– hopefully freeing up some time that she would be spending in the kitchen that week.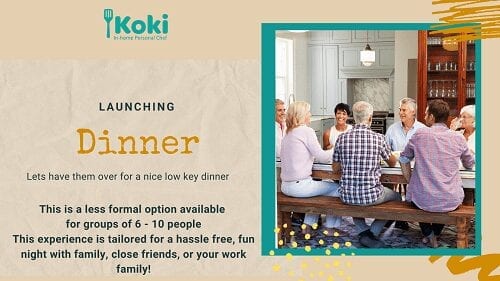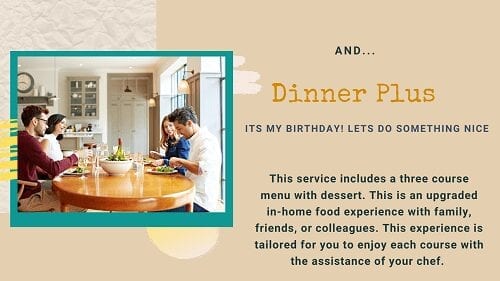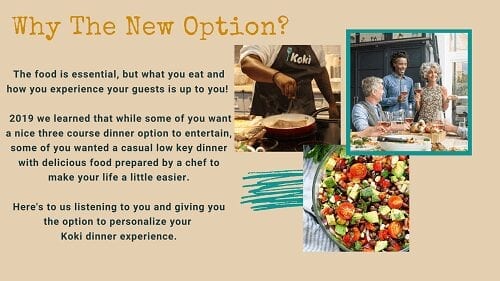 Party Host Helpers Boca Raton
Now, the Koki chef may be the one cleaning up your kitchen, but what about everything else? Meet my new entertaining secret weapon: Party Host Helpers Boca Raton! If you need someone to handle serving, washing dishes, clearing your table…even bartending!!! Then this is the service for you.
Our Party Host Helper, Fran, was an amazing addition to our gathering. She was able to handle all of the little hostess-oriented things that would normally keep me from socializing with my guests.
Pouring champagne? She was setting up the toast! Washing my china in between courses? Done!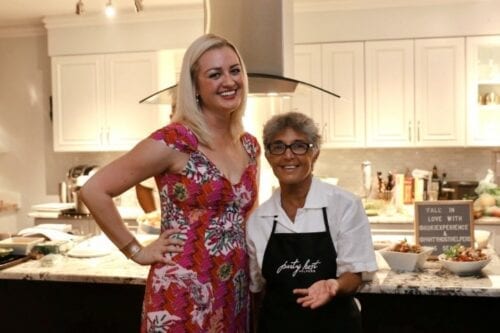 I enjoyed having the professional help so much that I already booked from Party Host Helpers Boca Raton for Thanksgiving. #winning 
I hope my helper likes kids… 😉
---
Sponsored: This  blog post was created in partnership with Koki and Party Host Helpers. All opinions expressed in this blog post are my own and not influenced in any way by the sponsor. Any statistic, quote or other representation about a product or service should be verified with provider. Please refer to this site's Disclosure for more information and I have been given complimentary services for purposes of this review, but that does not impact my views or opinions.