This Living an Offline Boca Family Life in an Online World post was sponsored by Google in partnership with the Forward Influence Network. All thoughts and opinions are my own.
All photos in this post were taken by Naomi Phelps at Sweet Memories Photography.
---
When it comes to technology, I consider my family and I to be relatively early adopters. We have a deep appreciation for how tech makes our lives as adults and parents easier. And, we utilize it throughout our Boca Raton home. However, now that I have a child (#dailybocaavery is the ripe old age of 6), I know I personally struggle with maintaining a visible balance. My daughter sees EVERYTHING. And as a blogger and busy mom, I spend a lot of my time…well…online and on a screen. It's a challenge trying to live a fulfilling offline Boca family life when our world is so heavily digital.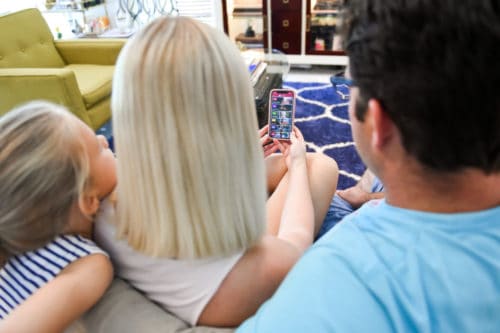 But I know it's possible to find a balance. I also know that we're not the only family in America struggling with this and there are resources available. That's why I'm excited to introduce you to Google's digital wellbeing tools.
What are they, you ask? They're a set of 6 Family Guides that assist parents in addressing challenging tech topics with their kids by providing a framework to facilitate productive conversations. They can be found at wellbeing.google by the way. 🙂 Because Google wants my family and others to find a balanced relationship with tech!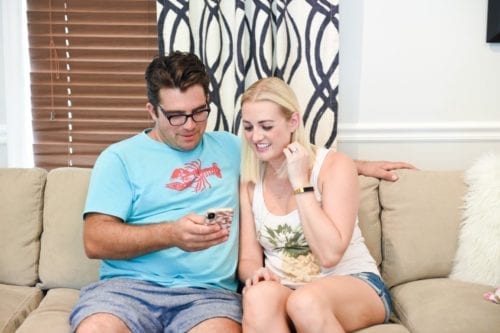 There are discussion points, expert tips, and even recommended activities to help the whole family develop healthy tech habits, together.
Here's an example of the Google digital wellbeing Family Guide poster you can actually print and hang in your home: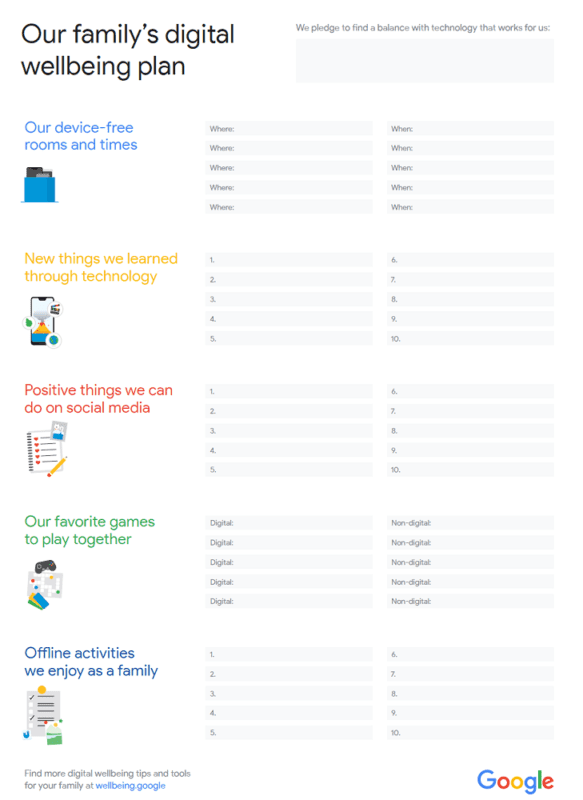 We immediately implemented exercise #6 which involved making an offline wish list of things to do that DON'T involve a screen. Some are local for our Boca family life. Some are beyond… *cough, cough* Disney World.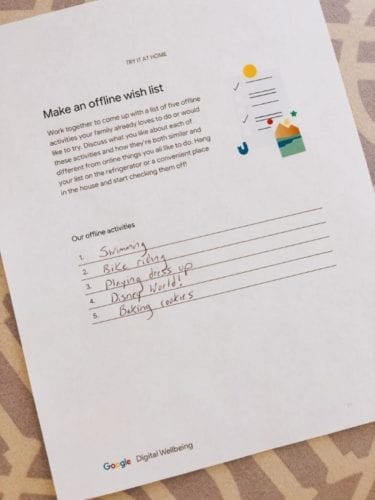 I'm not sure how Modern Boca Dad is going to feel about playing dress up though. Maybe we can swap and he can handle bike riding part of the list?
I also think we'll be setting up a device-free room and time frames soon since we've given our daughter access to a tablet. But I have to say, Avery has been very diligent about confirming with us what she'd like to do or watch on her device. There's been a lot of the original Full House on as of late…
To discover more tips and tools, visit wellbeing.google to find a balance with technology that feels right for the whole family!
---
Did you know that the New York Times actually featured some of Google's digital wellbeing tools today (9/29/19)? We're so excited to read about them!
---
Pin for Later!