This post was sponsored by Children's Services Council of Palm Beach County parenting app. All opinions expressed in this blog post are my own and not influenced in any way by the sponsor. Any statistic, quote or other representation about a product or service should be verified with the provider. Please refer to this site's Disclosure for more information. I was compensated for this post, but that does not impact my views or opinions.
---
With all of the Boca back-to-school craziness this week/month, I feel like I haven't written a proper blog post in AGES! I'm excited to ease back into things after a little (and much needed) summer slowdown. I think every small business owner needs a break to re-charge every now and then. And I actually have a big announcement! Over the next few months I'll be working with Children's Services Council of Palm Beach County! They are doing BIG things in our community, especially when it comes to expecting mamas and families of young children. Also, I can't wait to tell you a little bit about their Palm Beach County parenting app and website! Big scoop coming your way, mamas…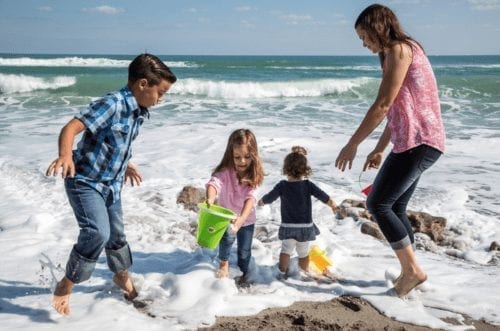 First off, what is Children's Services Council of Palm Beach County?
Children's Services Council of Palm Beach County, otherwise known as CSCPBC, is working round the clock to provide resources for families and children. They want our local kids to grow up healthy, safe and strong…just like us parents! CSCPBC provides funding, research and services to the community to solidify this vision.
Fun Fact: CSCPBC funds 50+ programs and initiatives and provides 1.6K+ jobs in the childcare sphere. For children who received services from CSC-funded programs tied to kindergarten readiness outcomes, 91.1% were ready (vs. 89.8% of children countrywide in 2016).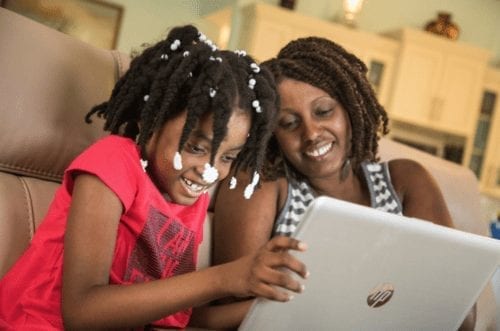 How is CSCPBC helping local families get back into school mode?
By offering us this FREE tool: the EveryParent website and mobile app! You guys know I can't live without my favorite apps like Yahtzee and LocaLynx, but this Palm Beach County parenting app has now been added to my list. You definitely need to download it.
EveryParent has aggregated TONS of relevant information for local families into one location for easy, simple access. It has tips and resources spanning topics like education, pregnancy, safety and parenting. There are even local South Florida events featured on a regular basis!
This Palm Beach County parenting app and website helps parents…
Stay one step ahead of key moments in their child's life.
Connect with local experts and helpful programs.
Get notifications to alert you to important dates, events and news. Love this!
With so much information to absorb as a parent during back-to-school time (OMG…), I can stand to use any helpful tool available!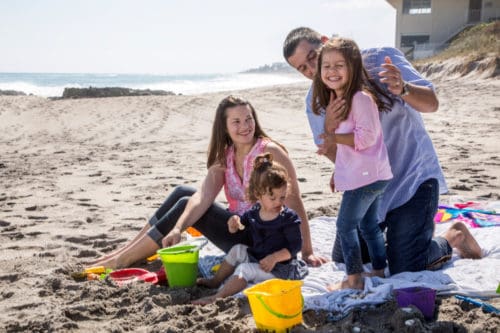 And I'm only just getting started sharing the fantastic features of EveryParent. Stay tuned over the next few months for even more resources and tips that you probably had no idea were available to you as a local mom!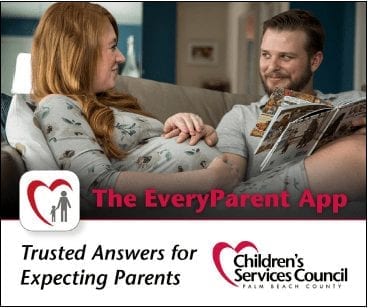 ---
More on CSCPBC:
---
Pin for Later!