I don't know about you, but to me there feels like such a huge gap between ages 5 and 6. When your child is 5, they're reaching the end of the "baby stage." But age 6 is the start of something else…my baby is now more than halfway to the double-digits. Wow. We decided to spring for a party at Little Princess Spa Boca Raton this year to celebrate (instead of me crying into my coffee on the big day). 
#dailybocaavery hasn't had a traditional birthday party since she turned 4. We like to mix things up, alternating celebrations each year with a trip instead. Luckily, she's agreed to that strategy so far!
But I have to say (and this post is totally NOT an ad, but it does contain affiliate links. If you decide to purchase party items through these links, Modern Boca Mom will get a little kickback. Thank you for supporting this blog!), that spa party experience was worth every penny. Bring on the hardworking Spa Fairies!!!
P.S. All party photos in this post are by our go-to family and event photographer, Naomi Phelps of Sweet Memories Photography. 🙂
Avery's 6th Birthday Party at Little Princess Spa Boca Raton
Decorations & Supplies
First off, you barely have to decorate this place. Avery asked for a "fairy mermaid" theme this year (whatever that is?), so I popped on over to Amazon and Oriental Trading Company online to find mermaid and fairy party supplies and paper goods (which you must bring yourself).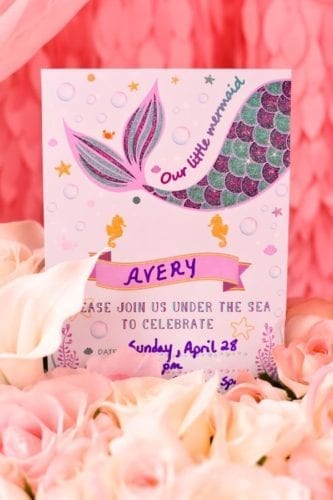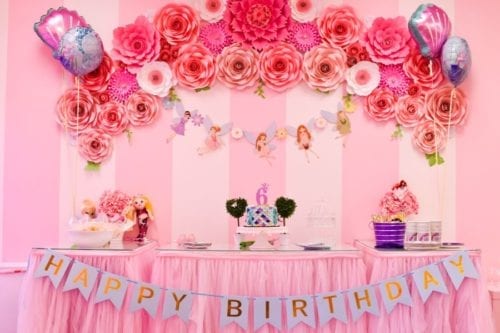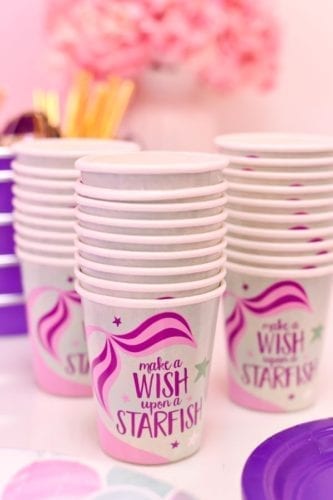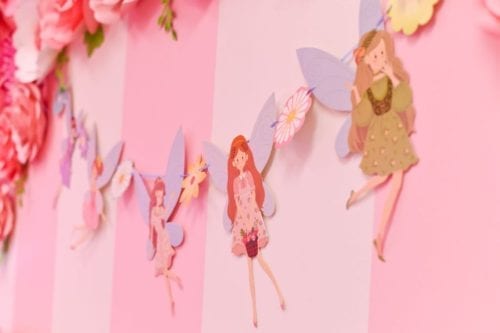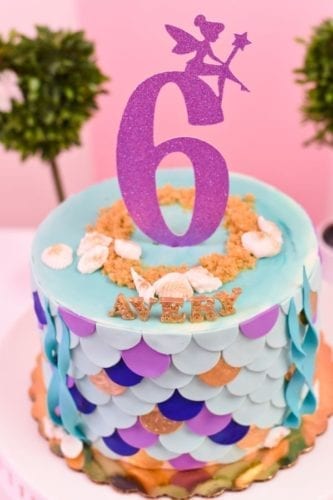 Food & Drinks
At Little Princess Spa, you'll need to bring your own cake and catering. The adorable and delicious mermaid cake was done by Sweet Heaven LLC and I purchased the topper on Etsy. Can you believe everything was edible?? Even the shells!
I chose to keep the food super simple by ordering platters and snacks from Publix. Popcorn chicken, a fruit & cheese and veggie platter (all in size medium) ran me only about $100.
The Party
Now let's talk about the party itself. When your little girl guests arrive, the Spa Fairies will take them to the back and dress them up in tiny robes over their clothes. It's adorable!
This is followed by a lemonade "champagne" toast for the birthday girl. Little Princess Spa creates so many amazing photo opps for parents!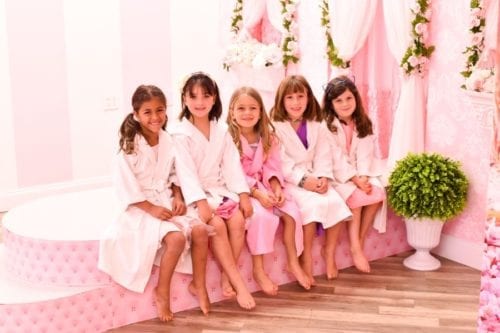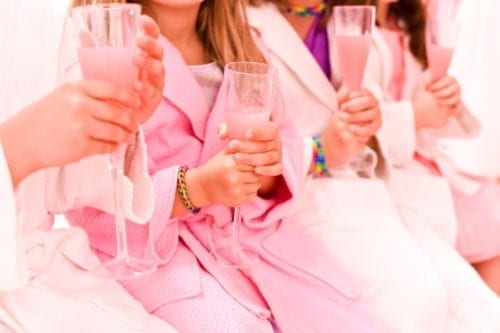 While the girls are getting their spa treatments (you can choose from facials, makeup, hair styling, manicures and pedicures), mommies are invited to hang out in the "princess lounge." Yep, I set up all the food there and brought a half case of champagne on ice! They provide the glasses.
This party is fun for all!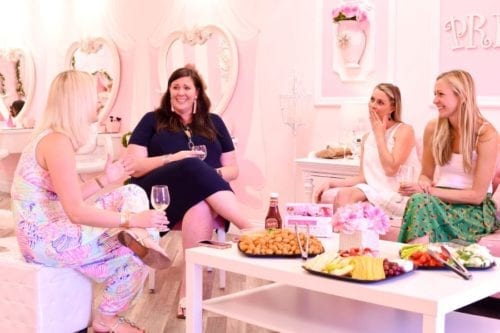 The spa treatments were too cute. Just keep in mind that they are for entertainment purposes only. They don't employ licensed cosmetologists or nail techs.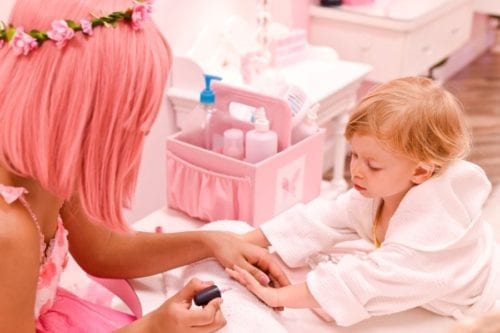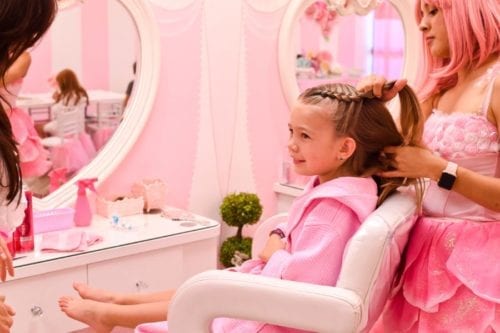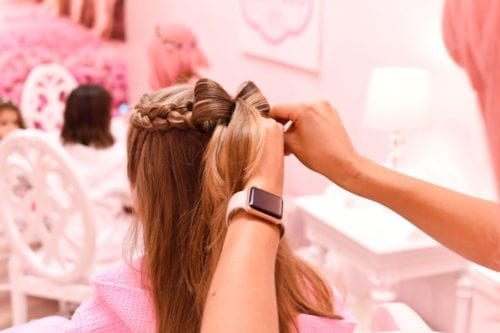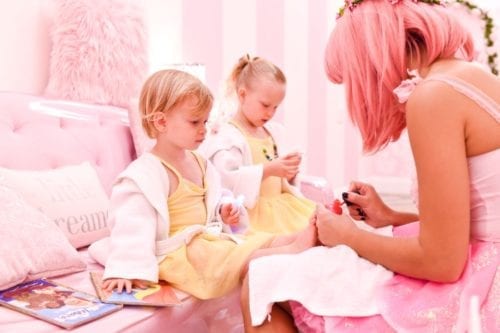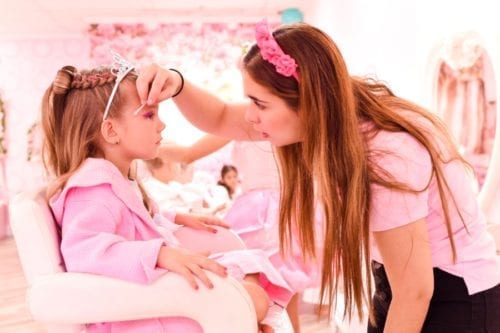 A Fashion Show Fit for a Princess
To top the party at Little Princess Spa off, your birthday girl and her guests will be invited to participate in a fashion show. They can bring their own dress up outfits (mermaids and fairies in our case) or use the ones the Spa provides. A Spa Fairy emcee talks about each girl as she comes out and tells the audience what she'd like to be when she grows up. I think I probably cried 3 times. It was the BEST!
MBMom Tip: This is a good opportunity to invite Dad to join the festivities- the last half hour is great for the gentlemen because it's also time for cake. (Parties are typically 2 hours.)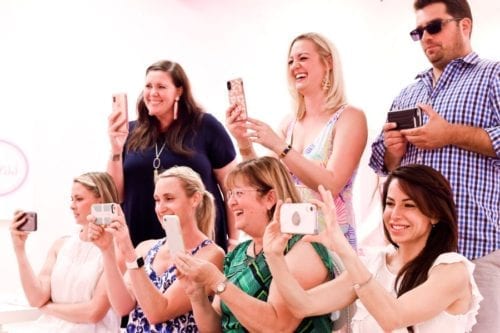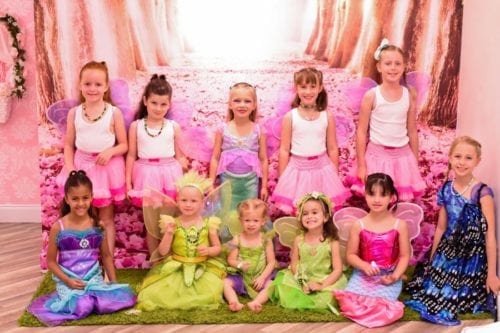 SO. MUCH. FUN. Especially since I didn't have to clean up. Happy 6th Birthday Avery! This was one for the books…or the blog. 😉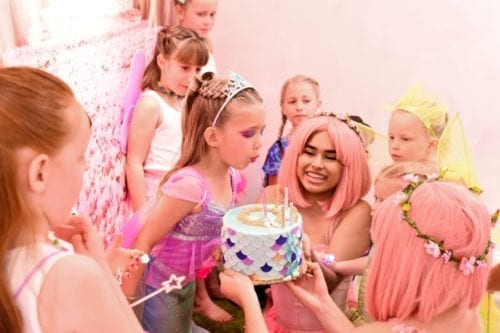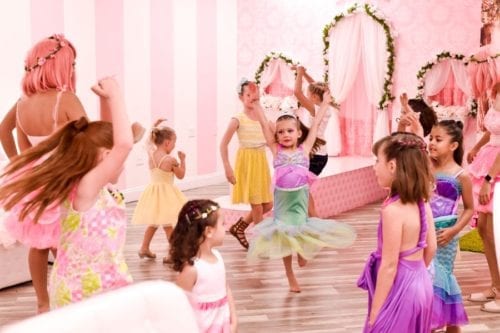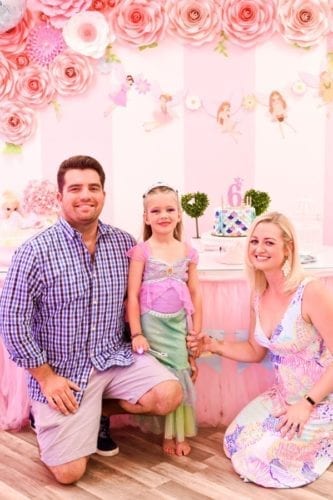 ---
Scheduling your own event photo shoot with Sweet Memories Photography is easy and so, so worth it!
Contact her by clicking HERE.

Request the $299.00 Boca Mom event package and mention "Modern Boca Mom" for an additional 15% off! Package includes: One-hour of photography time at one location PLUS a minimum of 75 downloadable images through your own private password-protected online gallery. There's no obligation to purchase prints (even though I often do), which I kind of love. One price = all the photos.

Download your photos and enjoy them as much as we love ours!

---

Pin for Later!