Sponsored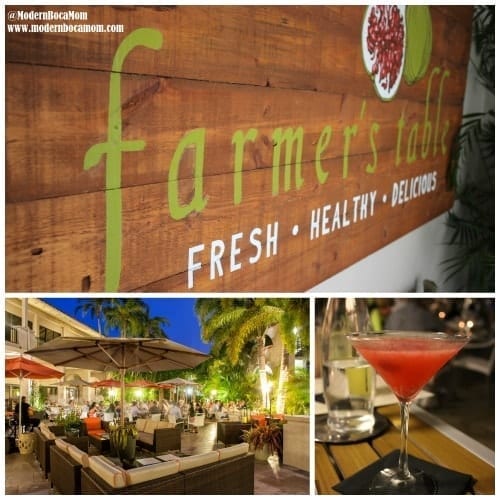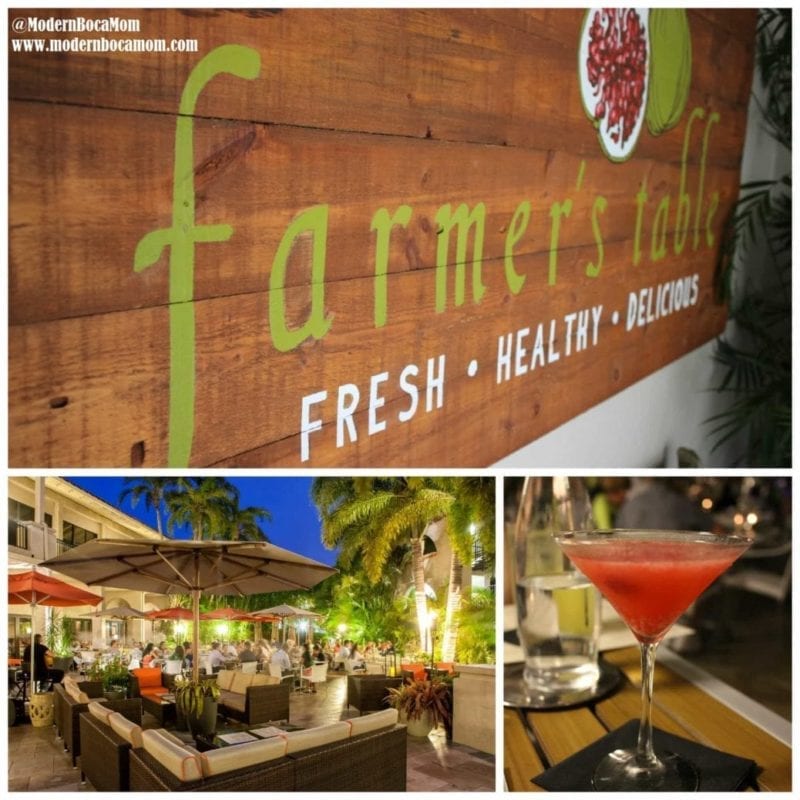 ---
When I ponder dining out in South Florida…Boca Raton especially, I dream of fresh organic and locally-sourced food, craft cocktails and eating outside. Bonus points if there's a pool nearby!
Which is why as we approach the Thanksgiving season, I am grateful for Farmer's Table.
For a few reasons…read on to find out what they are!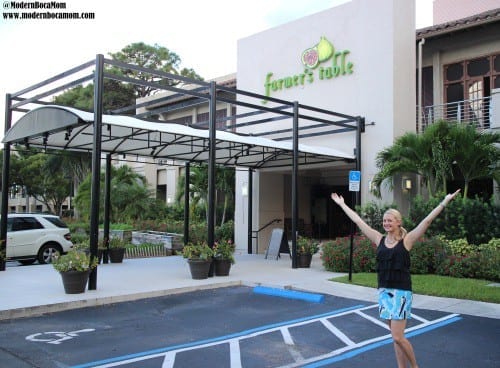 Love this place! Skirt by Kiki*C
Modern Boca Mom was invited to sample their fall menu last month and it did not disappoint. It's not surprising considering that Farmer's Table has won several dining awards AND it's completely packed every night.
Now with "season" in full swing, I'm pretty sure we'll need to book our reservations a week or more in advance!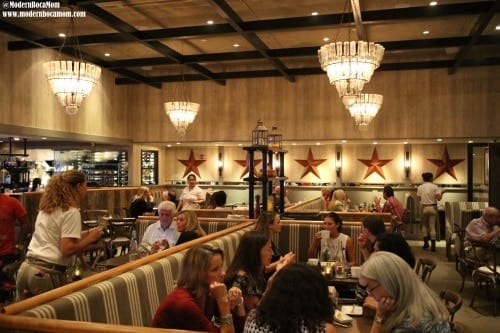 I invited my lovely sister Lauren to join me and of course we started off with their amazing signature cocktails with fresh ingredients.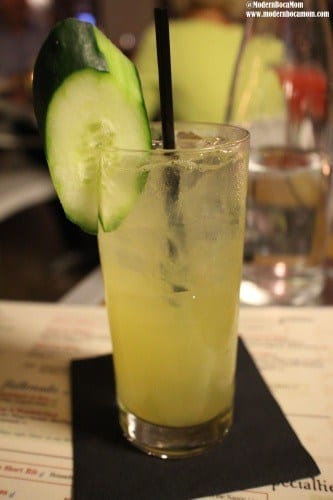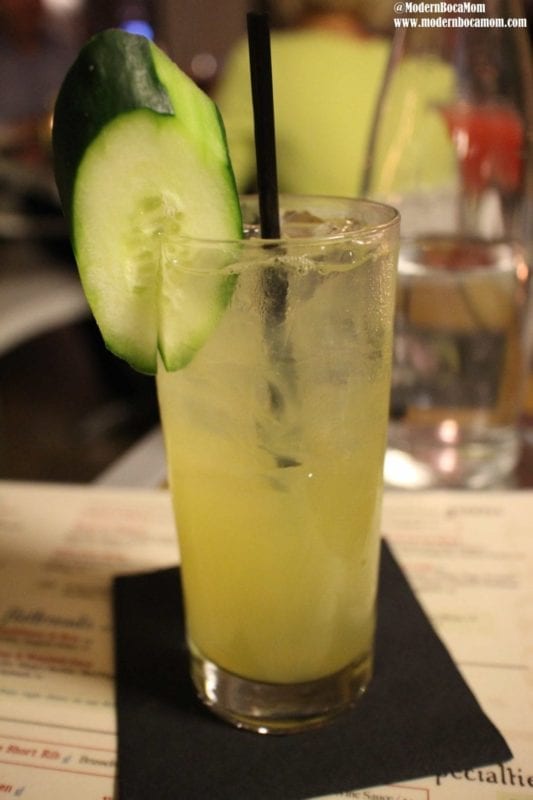 Cucumber Cooler 
Crop Organic Cucumber Vodka, Fresh Cucumber
& Mint Lemonade, Splash of Gingerale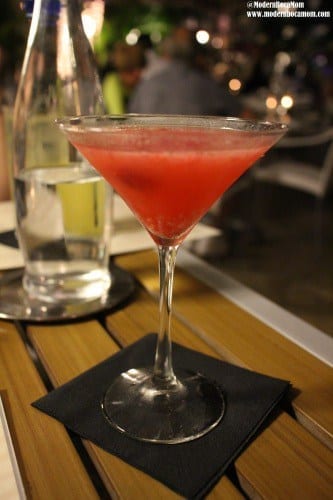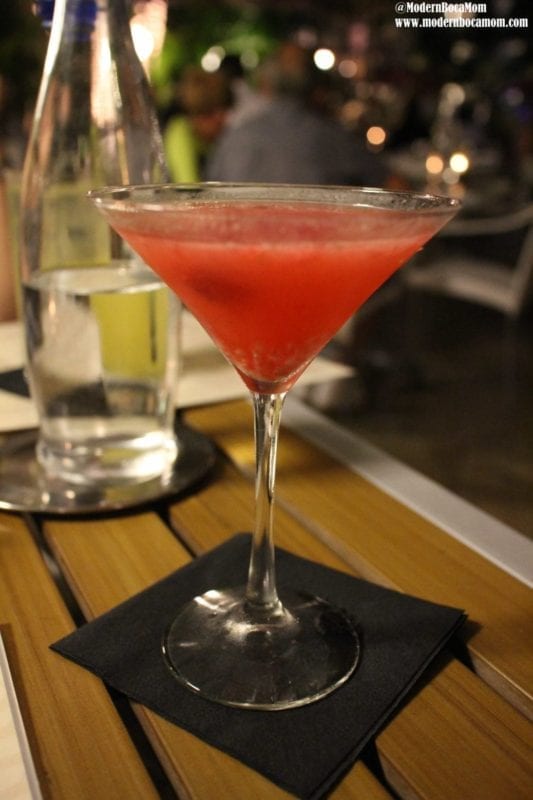 Razzmatazz Martini
Boyd & Blair Potato Vodka, Fresh Raspberries,
Shrub & Co Grapefruit Syrup, Agave Nectar,
Sparkling Soda
It was so nice, #ModernBocaAunt ordered the Razzmatazz TWICE!
The service was great and our waiter recommended the Shrimp & Roasted Corn Flatbread to start along with an order of Chicken Meatballs. Is your mouth watering yet? And that's just the appetizers…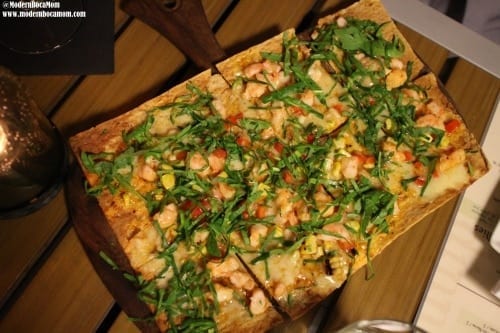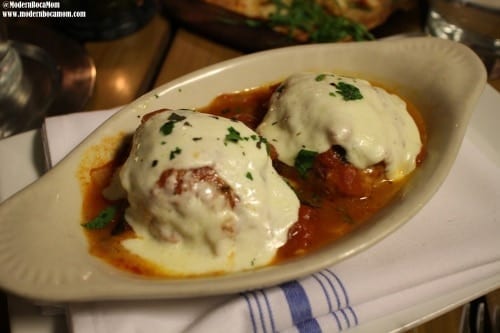 Few people realize that not only is Farmer's Table an amazing stand-alone restaurant (keep reading for an exclusive announcement below), but it also functions as the Wyndham Boca Hotel's special event catering source, serving the
same quality food

to event guests as they do in the restaurant.
That means main courses like THIS: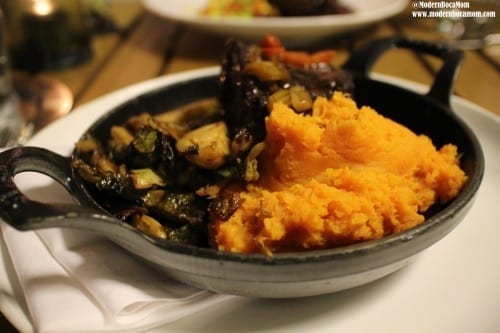 Braised Prime Short Rib with Brussels Sprouts, Organic Yam Mashed, Black Skillet Wine Sauce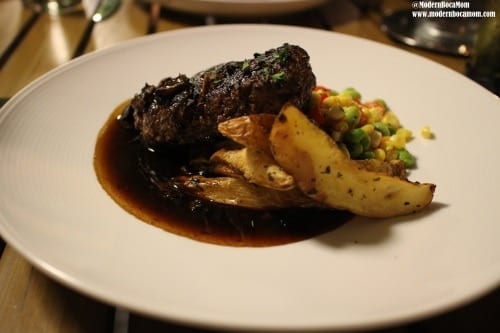 Bison Chopped Steak with
Yukon Gold Steak "Fries," Edamame
Corn Succotash, Mushroom Dem
That is NOT your typical wedding food…
And how can you forget dessert? I chose the mini vegan cupcakes (I like tiny desserts) and my sister went with carrot cake. Again, delish.
And somehow I still felt 'healthy' treating myself! That's a win in this MBMom's dining book.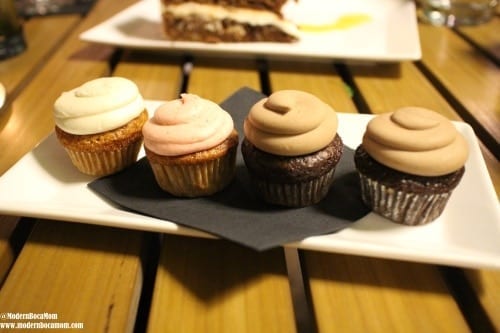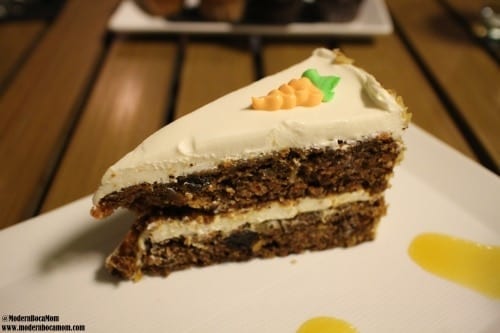 Farmer's Table Philosophy
"Our commitment to fresh, honest food begins with sourcing exceptionally clean ingredients from the best local farms so we know exactly where and how everything is produced. We believe the preparation and creation of a dish is just as important as the taste, which is why our focus is real food: fresh, healthy, delicious, satisfying dishes without excess fat, sodium or preservatives." 
"We call our cuisine "feel good food" for several reasons. First, it's good for you: nutritious and nourishing to the body without depriving you of flavor or satisfaction. Furthermore, it's good for the community, as we support local farmers and artisans. Finally, it's good for the planet, because we use eco-conscious purveyors and also implement environmentally friendly practices in our kitchen. Our food energizes the spirit and satisfies the senses, supporting the wellness of people and the planet."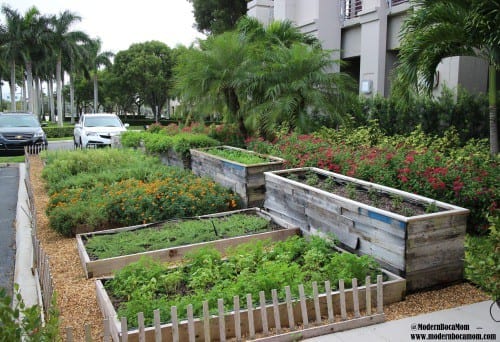 Farmer's Table will be launching a NEW Private Dining Room in late December for special occasions– wedding rehearsal dinners, birthday parties, corporate events and banquets for all occasions. And like I said in my last post about the Wyndham Boca, they have a beautiful event center upstairs for larger events, and smaller venues for private dining as well.
#dailybabyavery loved it when we took her to visit earlier this year. 🙂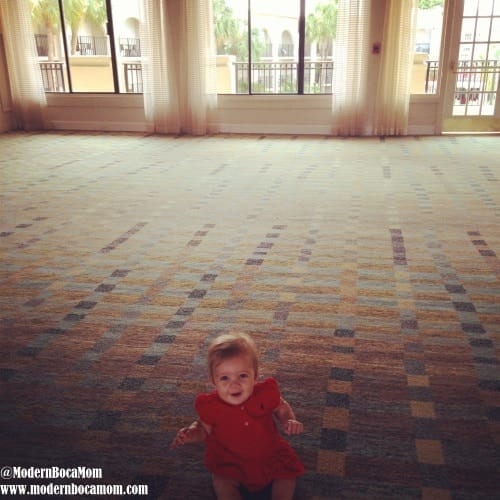 And here's my favorite part/the special announcement I teased:
Soon, they will have a POOLSIDE BAR (!!!), so you can enjoy drinks right by the pool and/or in the outside lounge area. SCORE!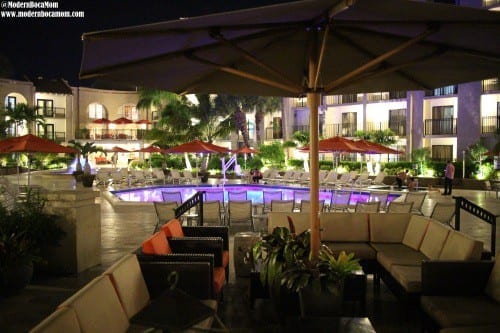 The fun thing about Farmer's Table that I hear is many people go back night after night so that the restaurant begins to feel like home: everyone says 'hi' to each other, and it just feels comfortable and home-y!
The next time you have a special occasion, think about celebrating at Farmer's Table! I really feel like it has become my go-to, community restaurant. Don't you want to experience what everyone is talking about?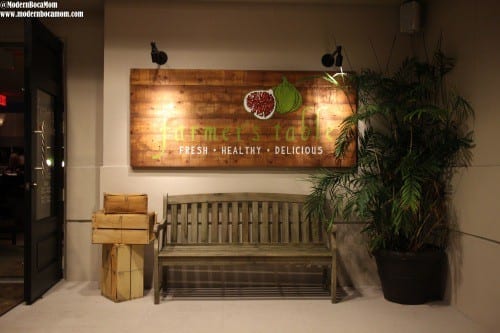 ---
Sponsored: This post was sponsored by the Wyndham Boca Raton. All opinions expressed in this blog post are my own and not influenced in any way by the sponsor.  Any statistic, quote or other representation about a product or service should be verified with provider. Please refer to this site's Disclosure for more information. I have been compensated or given a product or service free of charge, but that does not impact my views or opinions.