Sponsored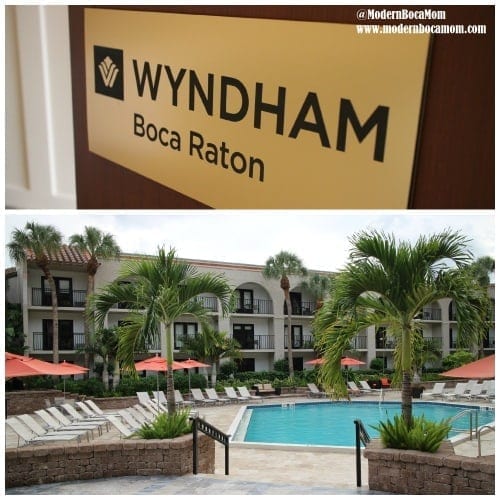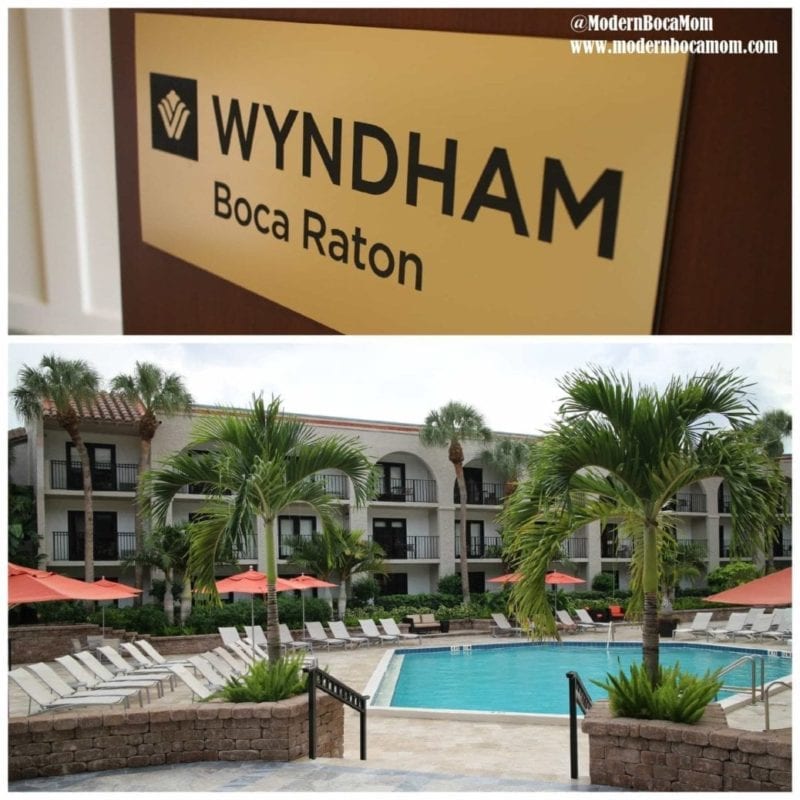 ---
This must be the week for major Modern Boca Mom announcements because in addition to the launch of #grandviewmoms (revealed yesterday), we will be taking you through one of Boca's BEST hotel and restaurant properties for a hip yet affordable staycation– a local, community destination for tired parents to escape to for an afternoon, a night or a weekend…this winter and beyond!
Let's escape to the Wyndham Boca Raton, shall we?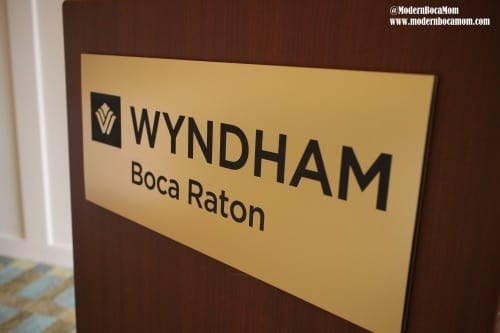 Just arriving on property makes me feel like I can exhale…and it's so close to everything!
In fact, I love this hotel so much, I decided to get married there. Yep, that's me and #modernbocadad circa 2011!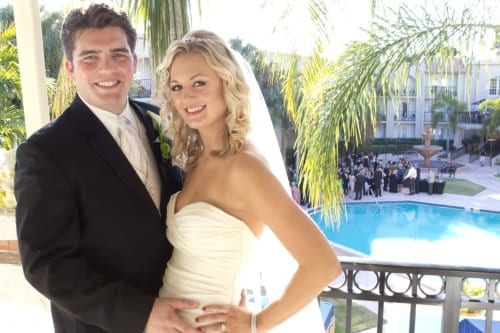 Don't even get me started on how awesome their NEW meeting space is. I love the stylish and elegant event center– it's a perfect venue for any special occasion (hint, hint: the holidays are coming)!
Gotta love renovations…
Speaking of renovations, I'm very excited because the Wyndham Boca Raton is also in the process of renovating all of their guest rooms. Check out these future beauties:

I just want to crawl into that cozy bed…
But, I realized I'm absolutely famished! Good thing that the hugely-popular and highly acclaimed Farmer's Table is just a short walk across the hotel's courtyard…
And if I feel like I need to focus my energy the next day, I know I can always work out at the hotel's fitness room or take a class at Yoga Journey which is conveniently located on property.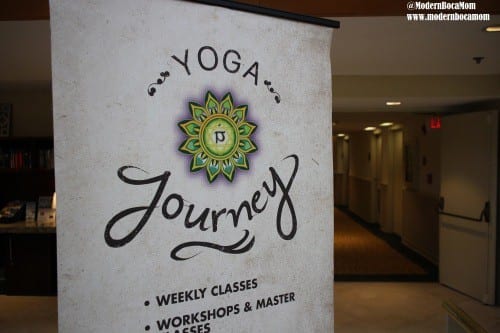 MBMom Fun Fact: The Wyndham Boca Raton is a community hotel MBMoms! You don't have to be a guest to eat at Farmer's Table, have a refreshing drink at TrendTea or take a class at Yoga Journey. Stop by often. You are always welcome. 
Sounds heavenly, doesn't it? So escape with MBMom and learn all about what this Boca gem has to offer parents who are in need of a major recharge!
We'll be covering dinner at Farmer's Table.
We'll be spending some time on the scene at the Wyndham Boca Raton pool and their tea lounge TrendTea.
We'll even show you firsthand the fitness options available at the hotel for local residents and guests alike.
It's an exciting time to be a MBMom. Just don't forget to escape every once in awhile…
---
Sponsored: This post was sponsored by the Wyndham Boca Raton. All opinions expressed in this blog post are my own and not influenced in any way by the sponsor.  Any statistic, quote or other representation about a product or service should be verified with provider. Please refer to this site's Disclosure for more information. I have been compensated or given a product free of charge, but that does not impact my views or opinions.