Brightline, the only provider of modern, eco-friendly, intercity rail in America, officially launched two new South Florida stations: Brightline Boca Raton and Aventura! With these station openings, Brightline now has five stations in our area and will connect travelers to existing stations in Miami, Fort Lauderdale and West Palm Beach.
Both new stations feature Brightline's signature autonomous MRKT, SMART and PREMIUM lounges in addition to touchless turnstiles and free high-speed WiFi throughout the station and onboard the train.
I am personally super excited for this addition to our town. Having to drive (and then park) to both the Broward Center and Kravis Center to see my favorite traveling Broadway shows is always such a haul. Count on me drinking champagne and relaxing to and from the theater from now on! To get everyone acclimated, here are few FYI's about the Brightline Boca Raton station. I also recommend downloading the Brightline App ASAP–it's the easiest way to book, trust me.

Brightline Boca Raton Station
The Brightline Boca Raton station is located on a 1.8-acre site adjacent to the downtown library and across from Mizner Park and at 101 NW 4th St, Boca Raton, FL 33432. The 22,000 square foot station features a 455-space parking garage which will service Brightline's guests and visitors to the library, who will have dedicated, covered, and complimentary spaces on the first floor. The station will also provide two complimentary, on-demand Brightline+ EV carts to destinations within downtown Boca Raton. Travel between Boca and MiamiCentral will be approximately 60 minutes.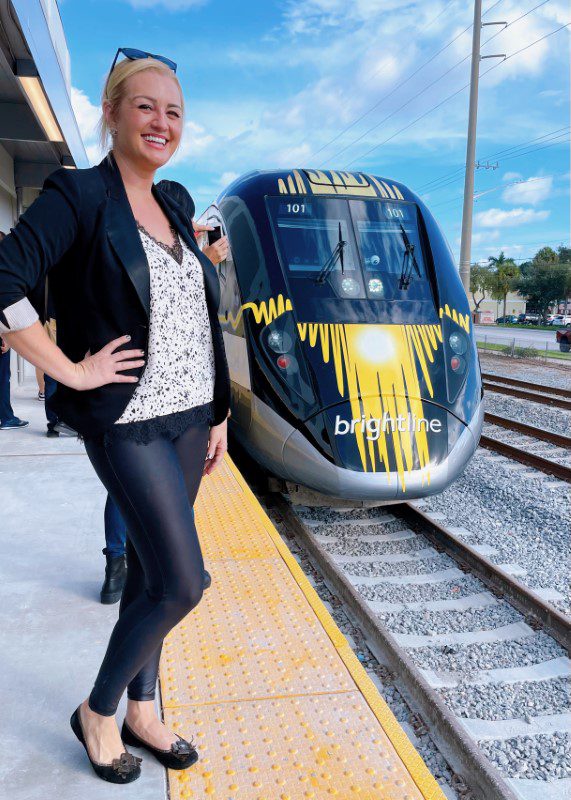 Station Travel Times, Parking + Passes for Boca Raton
Brightline Boca Raton schedules are designed to optimize commuter patterns and will focus on peak morning and evening weekday service. During non-peak hours and weekends, Brightline will provide service approximately every other hour. Regular hourly service will continue in West Palm Beach, Fort Lauderdale and MiamiCentral.
Parking options will be available with rates for Brightline guests starting at $7 and walk-up parking rates starting at $6 for up to an hour. Guests traveling from the Boca Raton station will also have access to Brightline+ shuttle services offered to South Florida's biggest games and events.
For guests looking to save on fares, a commuter SMART pass is available for $229 per month. Passes for SHORT (2-leg) and LONG (4-leg) bookings will also be available for both SMART and PREMIUM. To purchase tickets, visit www.gobrightline.com.
Brightline, the only provider of modern and eco-friendly intercity higher-speed rail in America, is offering a solution to sitting in traffic with a new partnership between its first-and-last-mile service, Brightline+, and Uber. The partnership represents the first time Uber has linked directly to an intercity higher-speed rail service in the United States, making it easier to get to and from all of Brightline's five South Florida stations while skipping the traffic on heavy-congested highways.
Brightline+ services include:
Pre-booked private and shared rides now in collaboration with Uber
Walk-up fixed route shuttles
Walk-Up EV golf shuttles
Dedicated event shuttles
BrightBikes
Airport transfers to/from FLL and MI
Brightline+ which now offers reliable, bi-directional shuttles connecting Miami International Airport, Fort Lauderdale/Hollywood International Airport, and three Miami Beach destinations. Simply hop on at designated pick-up points, and let the shuttles whisk you away to your Brightline station.
No more worrying about reservations or tracking – the shuttles operate on a fixed timetable, ensuring seamless transfers. For just $10 per person, enjoy a stress-free, environmentally conscious ride, and pay conveniently upon boarding.
Shuttles will depart Brightline stations to the airports and Miami Beach 10 minutes after each train arrives. The Brightline Aventura Mall shuttle remains complimentary operating every 30 minutes with drop-off at the Aventura Mall Bus Stop. For complete shuttle schedules and routes, click here. 
Top Places to Travel to on Brightline Boca Raton
Now I know everyone's next question about Brightline Boca Raton is: WHERE CAN I TAKE MY FAMILY? We've got you covered with some fun ideas…
Miami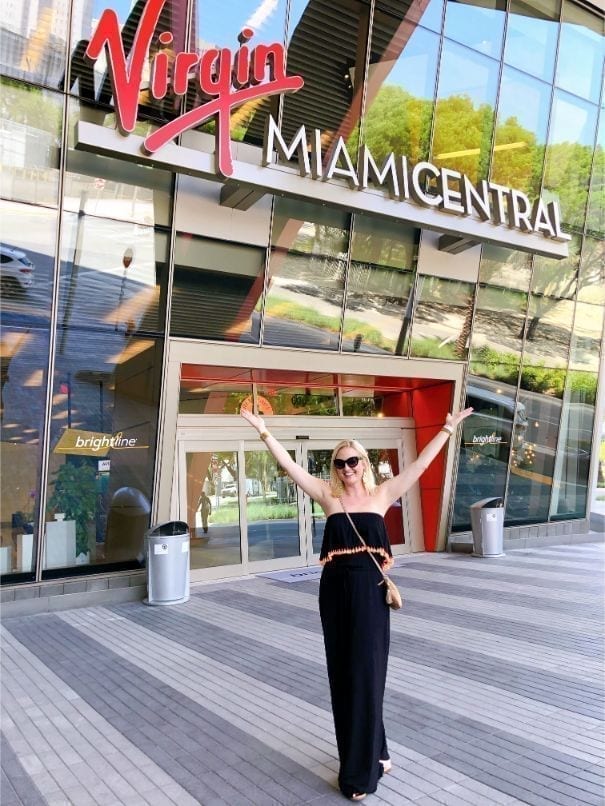 The station's convenient downtown location puts you within walking distance of Historic Overtown, where greats including Billie Holiday and Nat King Cole once played.
The Freedom Tower, one of Miami's most iconic buildings and the "Ellis Island of the South" is nearby.
Brightline+ can take you and your family even farther with family-friendly attractions including The Miami Children's Museum and FunDimension.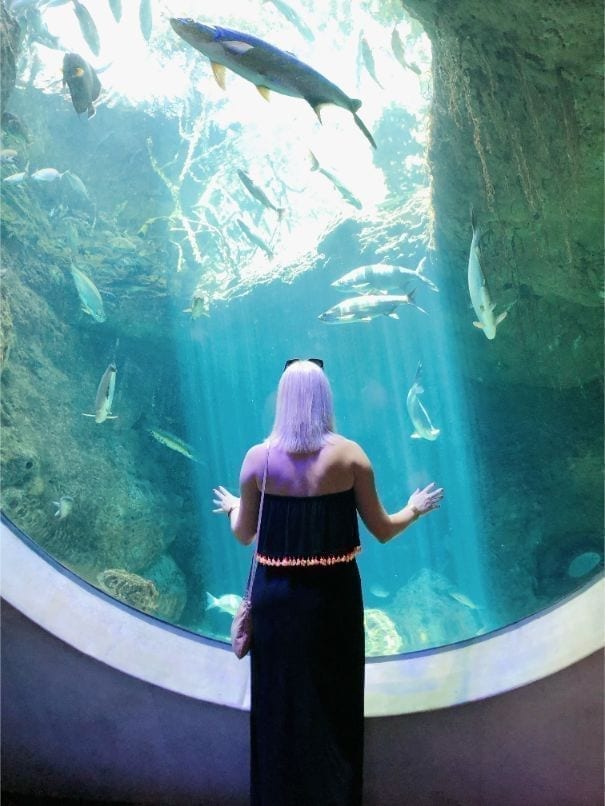 You can also easily get to the Phillip and Patricia Frost Museum of Science. This place is no joke. The aquariums alone will leave you with your jaw open. There are so many educational things to see and do that you should probably plan to spend most of your day here. (By the way, we stowed luggage at the Frost no problem in case you decide to make it a Miami overnight– FYI.)
The Polar Express during the holiday season is held at MiamiCentral Station!
Fort Lauderdale
Whether you're on a museum date or a family picnic, there are countless options around the Brightine Fort Lauderdale station and just as many ways to get there!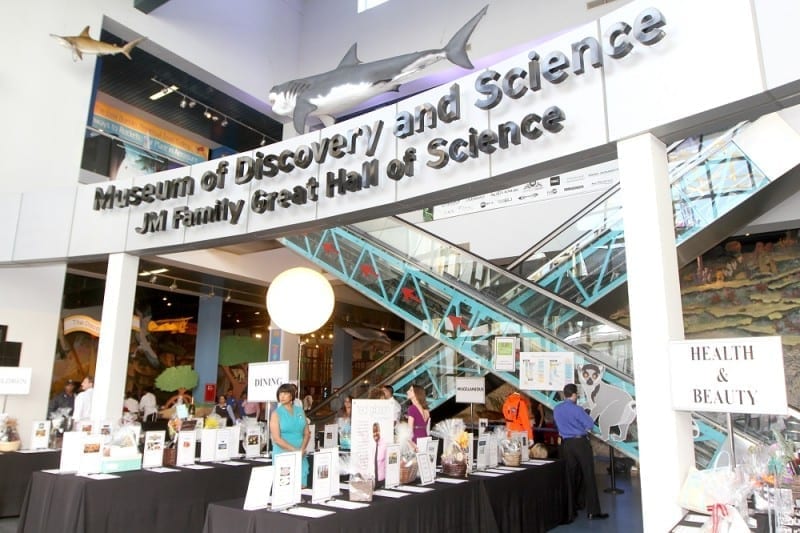 Get scientific with your kids at Museum of Discovery and Science (MODS)
See a show at Broward Center for the Performing Arts
Las Olas Riverside A&E District
Want to take your trip to Fort Lauderdale to the next level? Water Taxi provides the best way to explore and tour the "Venice of America" by boat with regular service between Fort Lauderdale's top waterfront destinations. Easily connect to Water Taxi by taking the Brightline+ Fort Lauderdale Beach Shuttle to Las Olas.
In fact, add Brightline+ to your fare and you'll get a ride to Las Olas, Downtown Fort Lauderdale, the beaches and anywhere else within 5 miles!
West Palm Beach
This station offers convenient connection to Palm Tran Bus, Palm Trolley, and Tri-Rail and it is located walking distance to The Square and restaurants. Not to mention, eco-friendly ride shares and bikes are available!

Welcome to Boca Raton, Brightline! We are so excited to take a break from I-95 and enjoy what luxury train travel has to offer us local residents!
---
Pin for Later!