Oh what a day! #dailybocaavery's "Neon 9″ foam birthday party in Boca Raton was an event to remember! I'm still chuckling to myself as planned this shindig because I had vowed to do NOTHING after a big trip to Los Angeles for Spring Break. Gift enough, right?
However, once a close friend made the decision to fly to visit us all the way from London over Avery's birthday weekend, I knew I had to come up with something special. Luckily, the day was filled with easy fun, family, friends and the aforementioned FOAM thanks to a local vendor.
Let's get to it, so you can have all the info you need to host your own neon foam birthday party in Boca!
Neon Foam Birthday Party in Boca Raton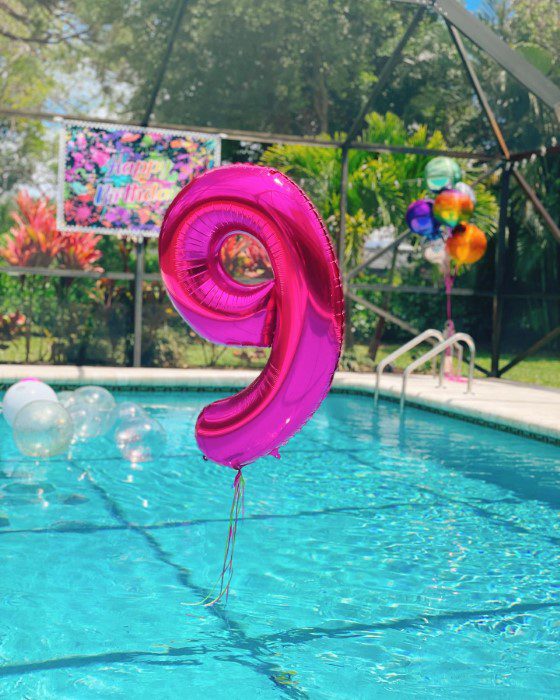 Neon Party Decorations
Because I planned this party in record time, ALL of the decorations are from Amazon and featured in my Storefront here. Disclaimer: if you do purchase an item from any of my links, I will receive a small commission.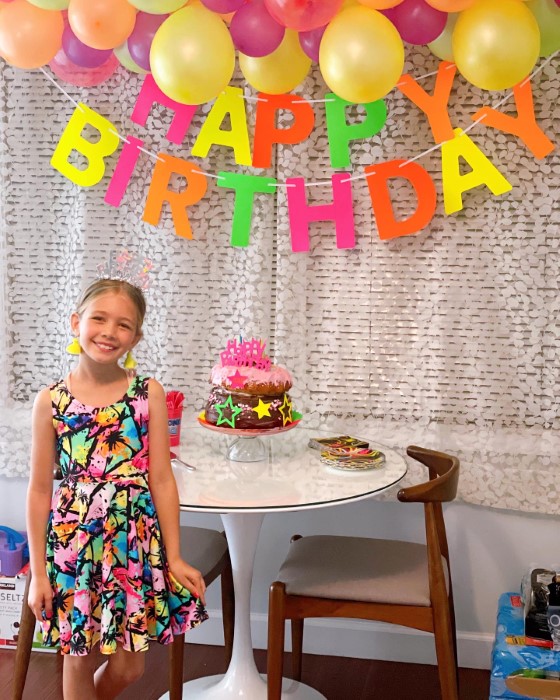 Avery and my mom made the cake themselves and yours truly here put together the balloon arch. It isn't hard as long as you have a balloon pump–promise!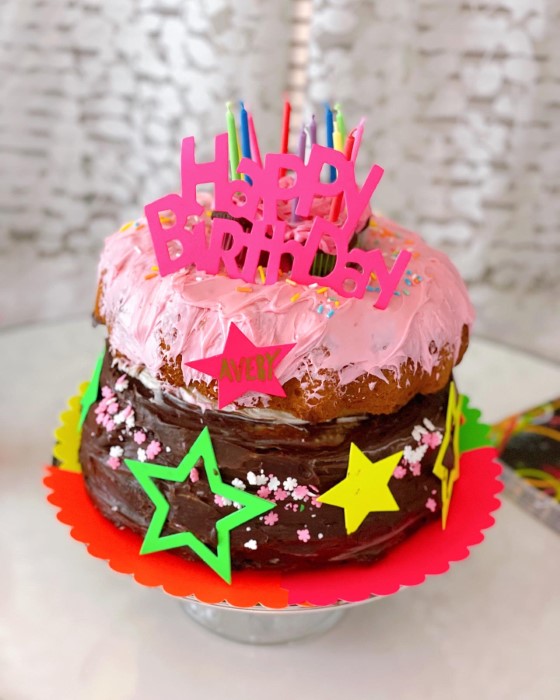 The cake turned out so cute, right?
Neon Party Food
Once again, I contacted Graze de Fleur for a custom grazing board for our foam birthday party in Boca Raton. She added a lot of vegan options for me this time due to guests with dietary restrictions.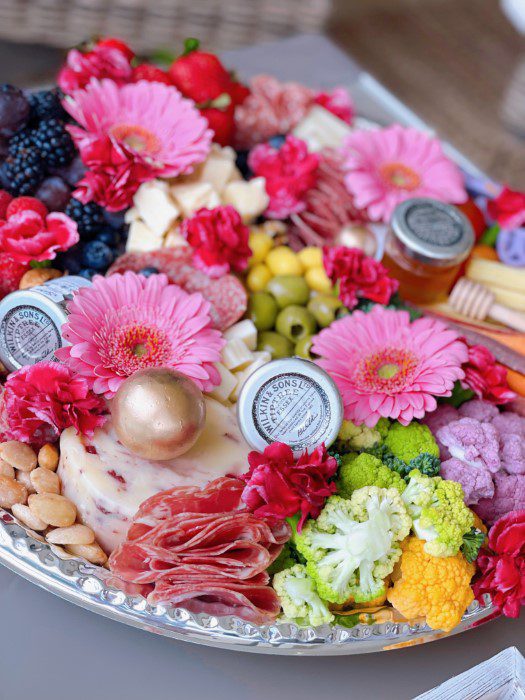 For the kids, I ordered garlic roll crust pizzas from Munchies. Their pies were (and always are) amazing!
These plates/cups/napkins were perfect for all of food and cake we served:
Neon Foam Birthday Party Entertainment
I've never been more grateful to have a big backyard…and an outdoor shower for an at-home gathering. It was the perfect venue for a neon foam party for both kids and adults alike.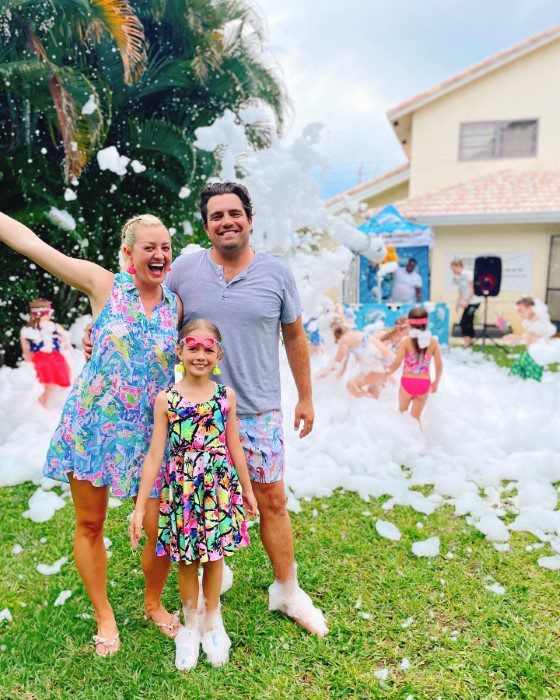 Foam Fun 4 Everyone agreed to partner with me for this event. They were friendly, professional and truly a joy to work with. I highly recommend them for your next party! Bonus points if you can host it at night for glow in the dark fun.
And you guys…the foam gets HIGH. Kids were literally disappearing as they entered. MBMom Tip: Have the kids were goggles so they don't get soap in their eyes.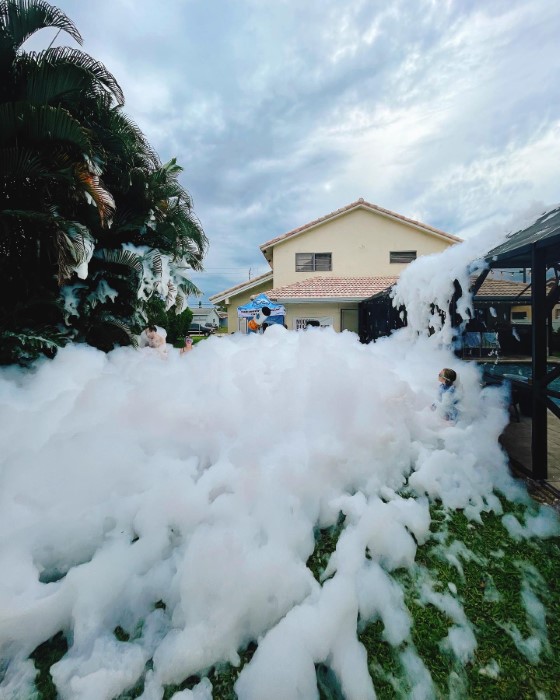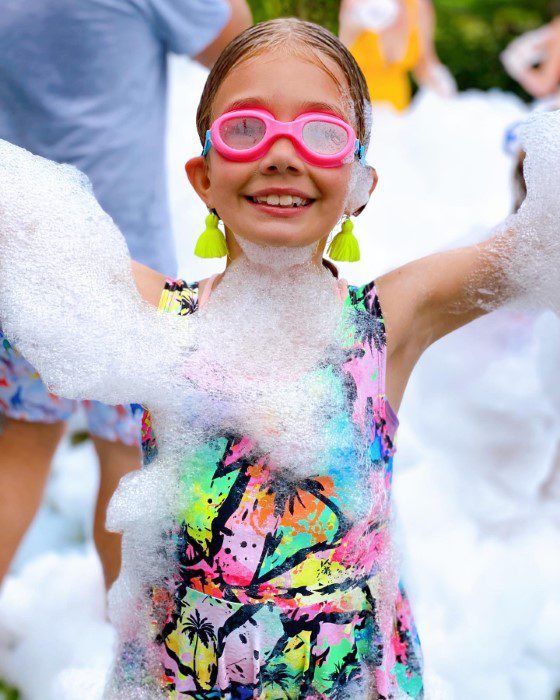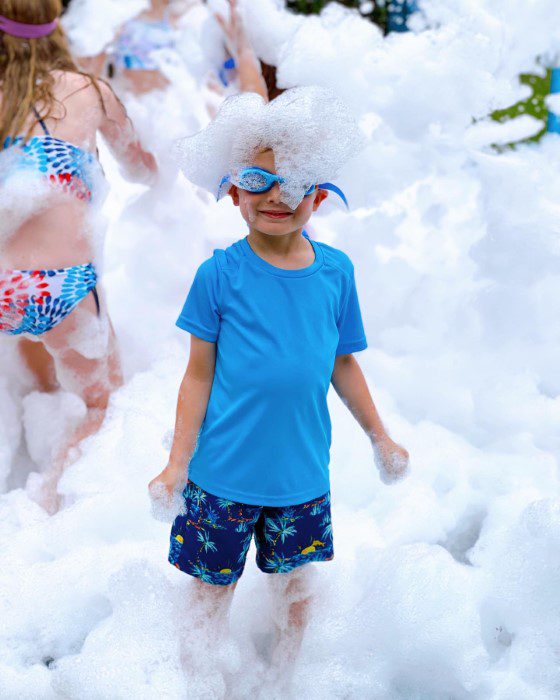 All in all, it was a great day! I'm glad we had a birthday party this year even though we never intended to. Happy 9th Birthday to our sweet #dailybocaavery!