We're no stranger to throwing parties at "The Rogers Ranch," a.k.a. our Boca Raton home as we've nicknamed it. From DIY boho pallet picnics to couples wedding showers and birthday parties, Modern Boca Dad and I (think we) have mastered the art of hosting groups both big and small. So when our friends announced their newest baby, we jumped at the opportunity to offer to host a shower for them. But with Omicron raging (at the time), we decided it would be better to host something after the baby was born. That's when the idea for a Paris themed Sip and See was ALSO born!
The mama-to-be and her existing three girls all speak French pretty fluently, so we thought the theme was spot on. C'est bon!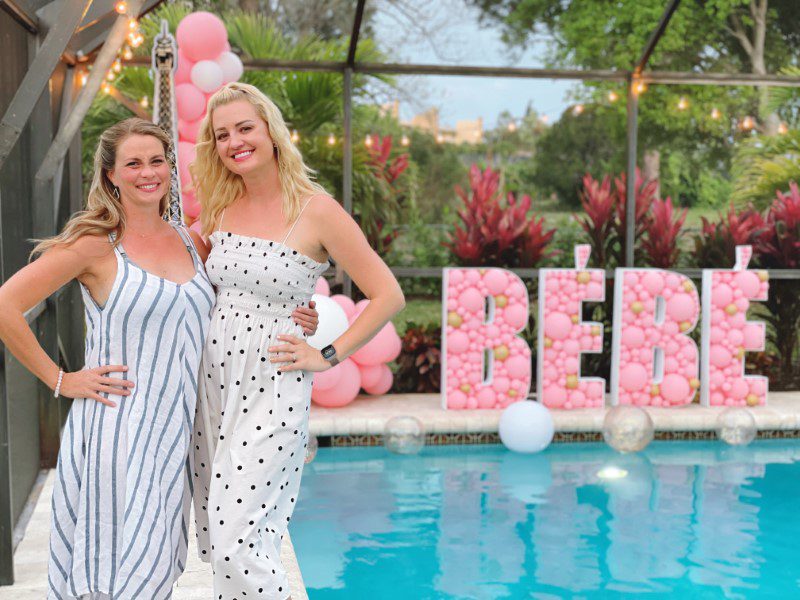 This post contains affiliate links. If you purchase from these links, I will make a small commission. Thank you for supporting MBM!
Rosé et Bébé | How to Host a Paris Themed Sip and See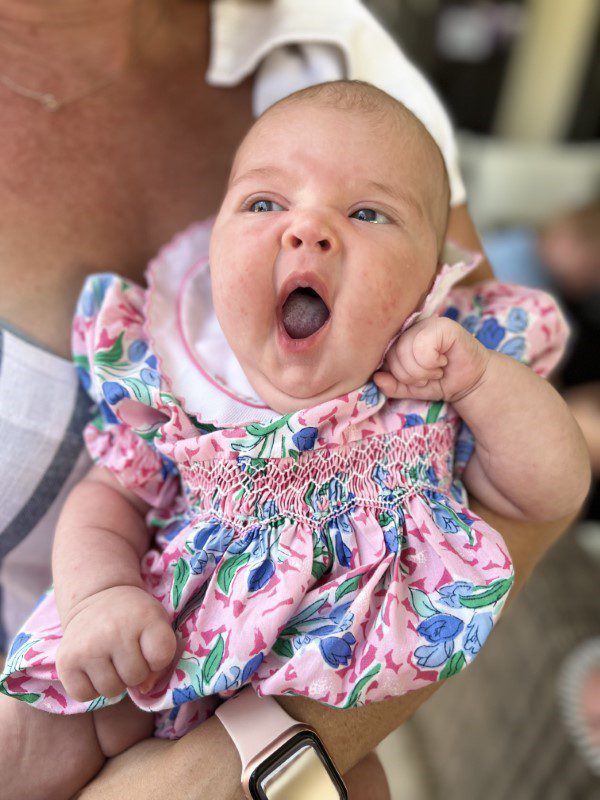 We wanted to keep guests outdoors as much as possible during this Paris themed Sip and See, so cue cold drinks (rosé!), adorable decorations and a bounce house from my go to rental company Premier Bounce N' Slide. (Get 10% off your next rental with my code: MBM). Anything to keep the kids entertained and all of the delicate decorations in tact around the pool until WAY LATER in the day. 😉
Premier Bounce N' Slide rentals are always so clean, delivered when promised and picked up on time. The guys even Facetimed me when they dropped off our bouncy castle to ensure it was in exactly the right spot for the soiree!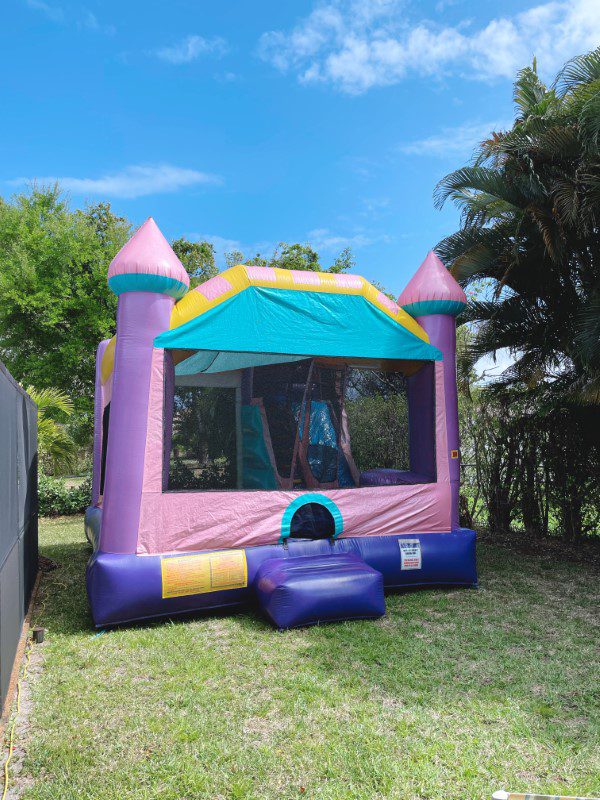 The French Decor…
I knew I couldn't throw another party without the artistry and talent of Aquarelle Event Decoration! I sourced a 7 foot Eiffel Tower Cardboard Stand-Up for owner Liz to add a balloon garland to and requested four big cardboard letters for the end of the pool spelling out: B-E-B-E. Aquarelle even added the little French accents!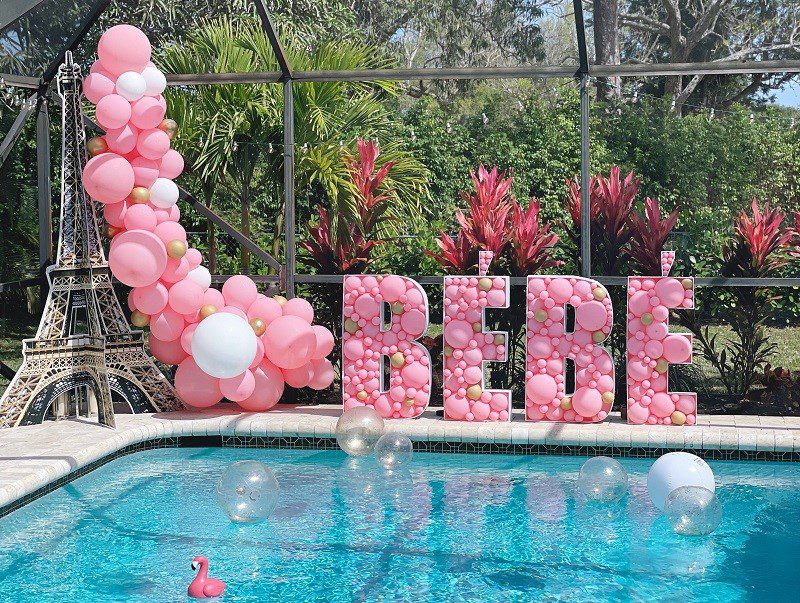 It turned out so beautifully! Thank you Liz!
Contact Aquarelle Event Decorations by filling out this form. You can also find and follow her beautiful work on Instagram.  #partner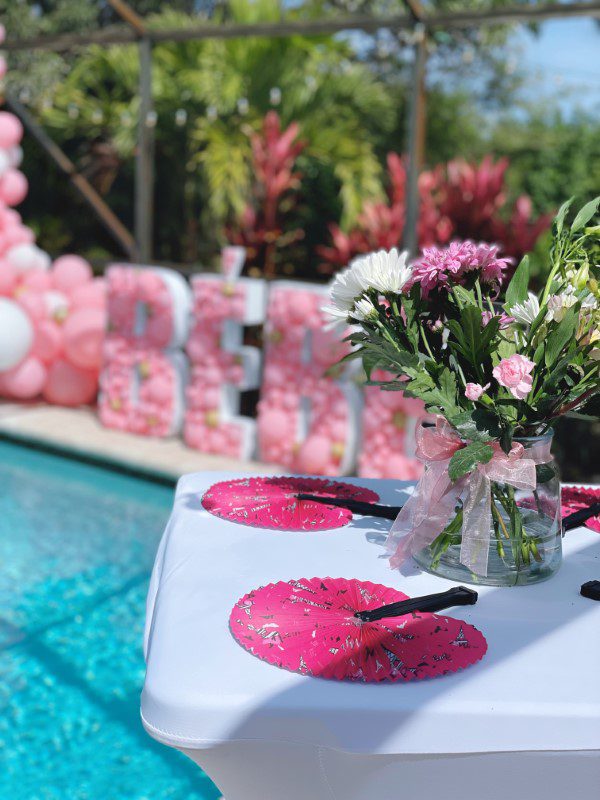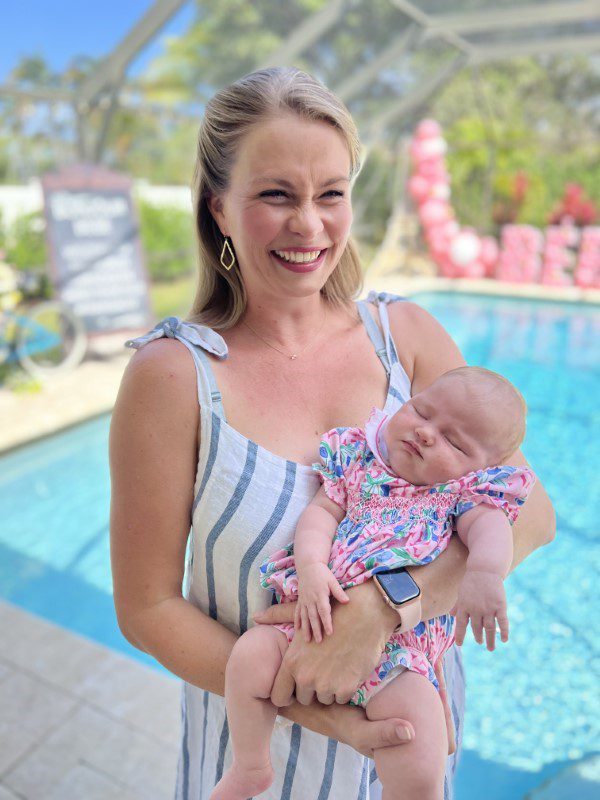 ---
Now for the florals and my absolute favorite vignette from our Paris themed Sip and See: the bicycle filled with flowers. This was a total DIY from our friend Danielle! I simply sent her a photo for inspiration that I found online: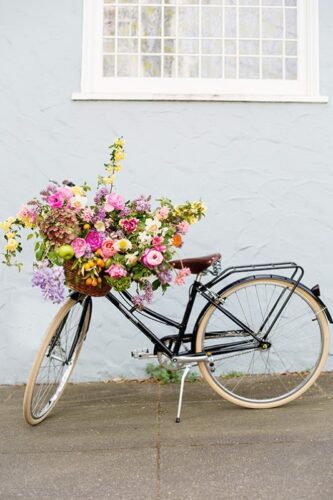 And she came up with this!!!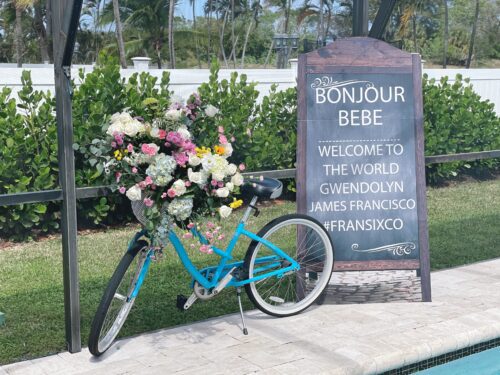 A little floral foam in the basket and a ton of fresh flowers will do the trick for this part of your Paris themed Sip and See decor! And the bicycle was borrowed from a friend. A stunning final effect.
All extra floral was used in centerpieces for various tables.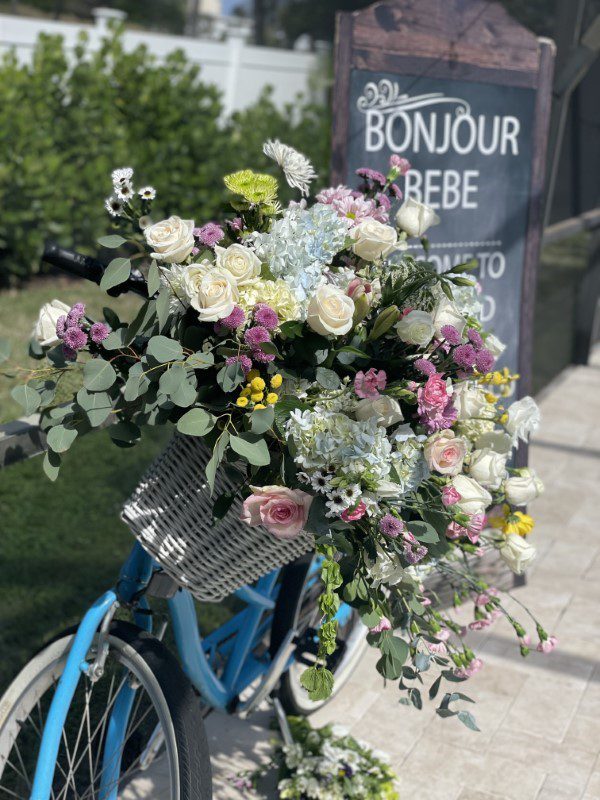 The personalized café board from Oriental Trading completed the whole look and it was a fun souvenir for the family to take home with them at the end of the party.
MBMom Note: – The board is MUCH LARGER than I thought it was when I saw it online, but the scale was actually perfect next to the bicycle with the flowers at our Paris themed Sip and See.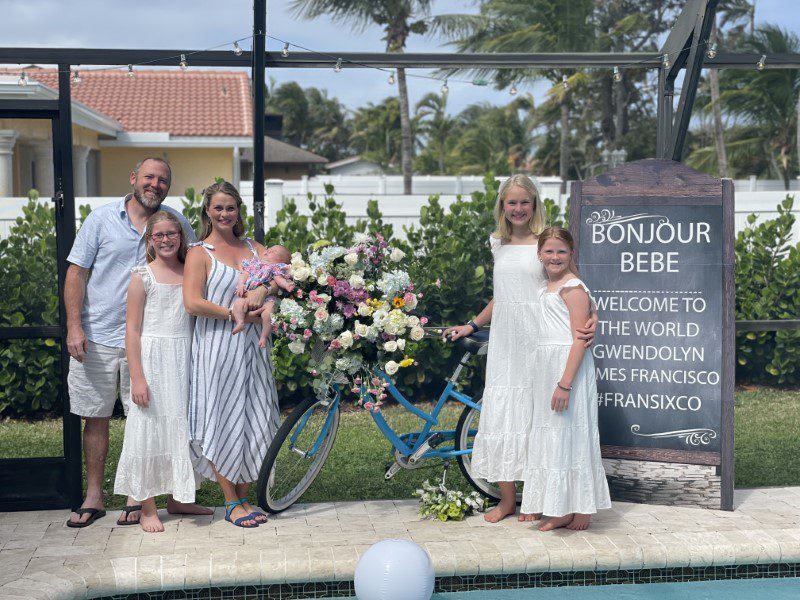 French Food & Drinks
Can you say charcuterie? Believe it or not, the word charcuterie comes from two French words: "chair" which means "flesh," and "cuit" which means "cooked." While you may travel around Europe and find charcuterie-type shops serving cured meats and accompaniments, the trend and appreciation hadn't really taken off in the United States until more recently. Especially at gatherings and parties!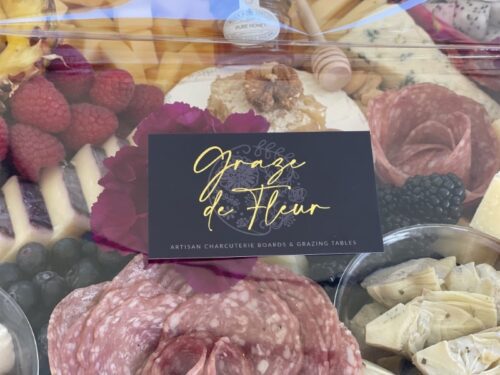 I was so excited to work with Graze de Fleur for a custom grazing table for our Paris themed Sip and See. After a lengthy phone consultation, we both agreed to go the "multiple board route" in lieu of one big table since the event was outside and there was a good chance the charcuterie would get warm.
3 impressive boards later (with two of them chilling in my fridge to easily swap out), all of our 70+ guests were well fed and enjoying the spread!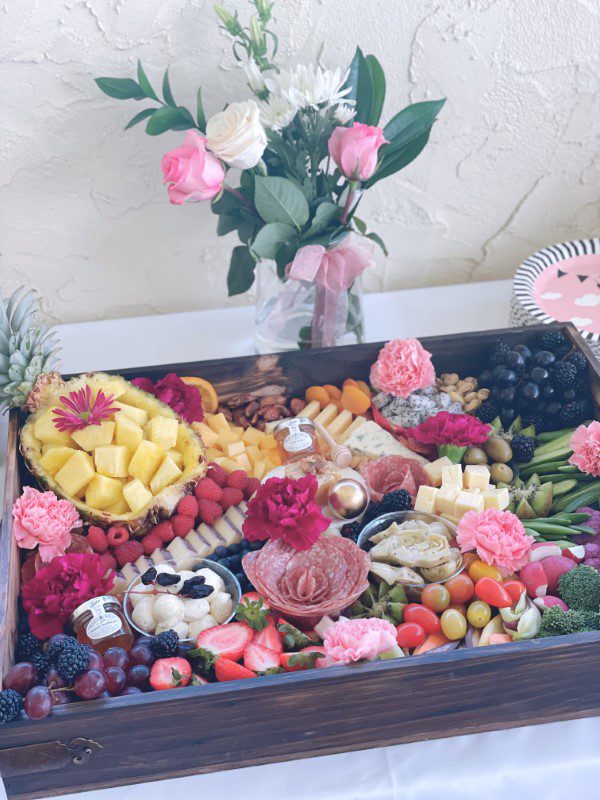 Not to mention how BEAUTIFUL each board was! Yelena is so talented!
Contact Graze de Fleur to order your own grazing board on their website. You can also find and follow her stunning work on Instagram.  #partner
---
For the kids, I ordered popcorn chicken and sandwich platters from Publix. Super easy and affordable! And they always look great…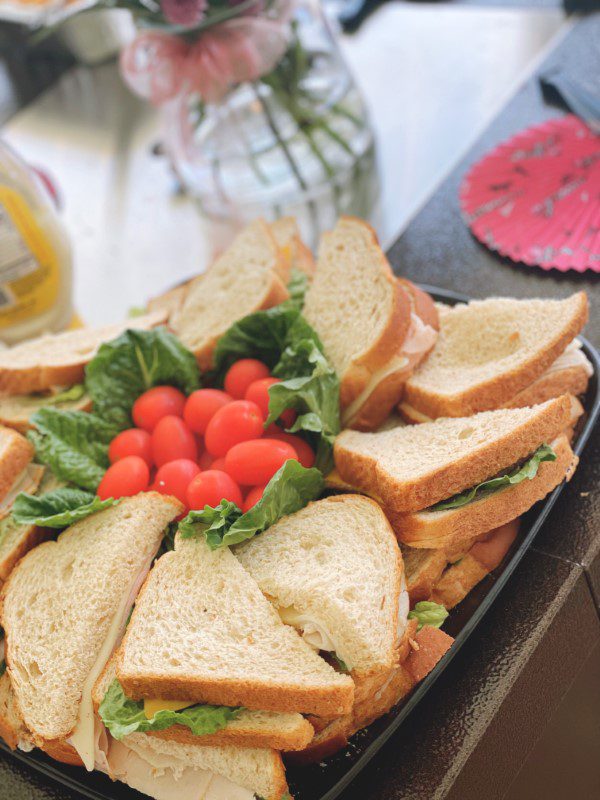 And for the dessert table: cupcakes galore! From Whole Foods! With adorable Eiffel Tower toppers! Special thanks to my amazing friend Jessica (a.k.a. Musikgarten & More Boca) for taking such care to stage a beautiful table for baby Gwendolyn!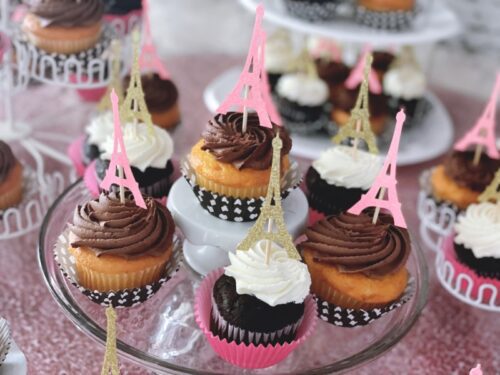 Prior to her setting up the sweets, I hung up a really beautiful cloth Parisian backdrop that I purchased (and ironed), plus a balloon garland I DIY'ed. Not to mention my trusty pink sequin tablecloth that I have used at so many girly parties. You can purchase everything below.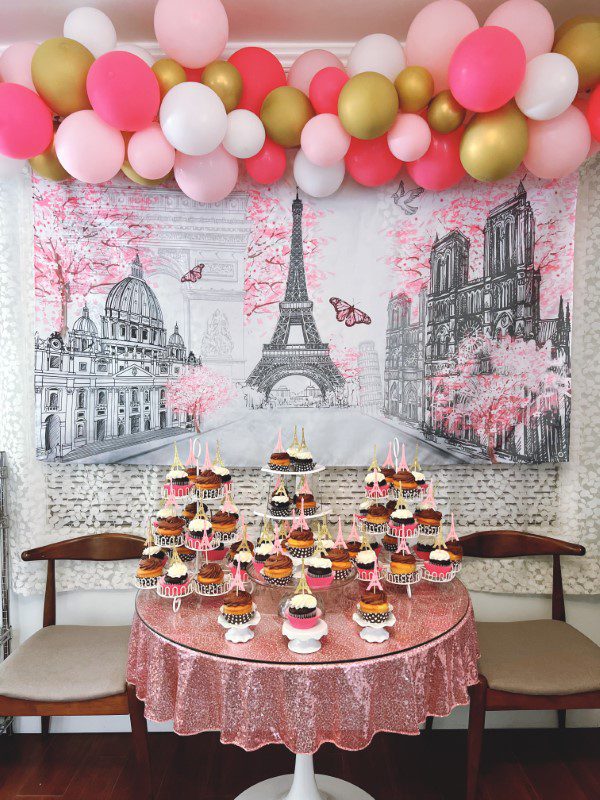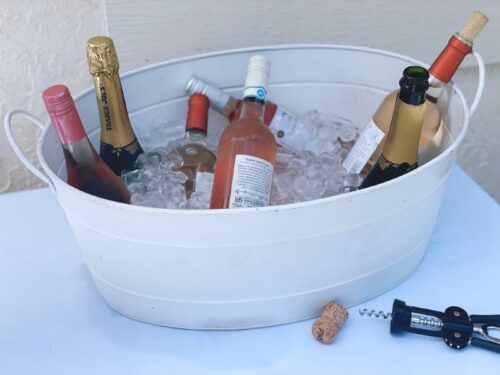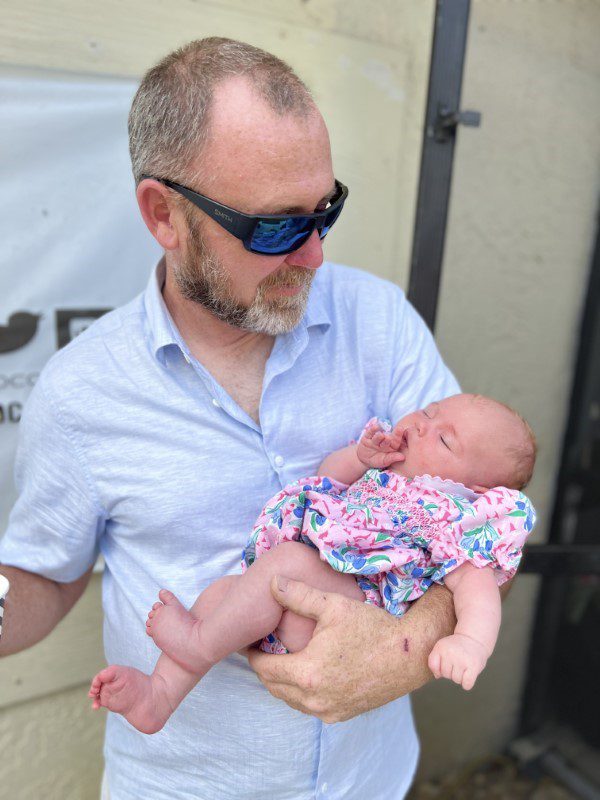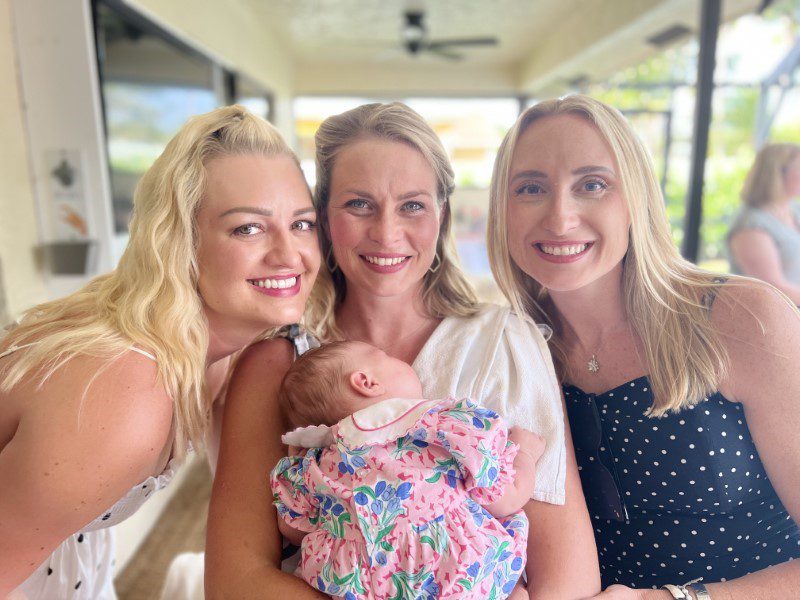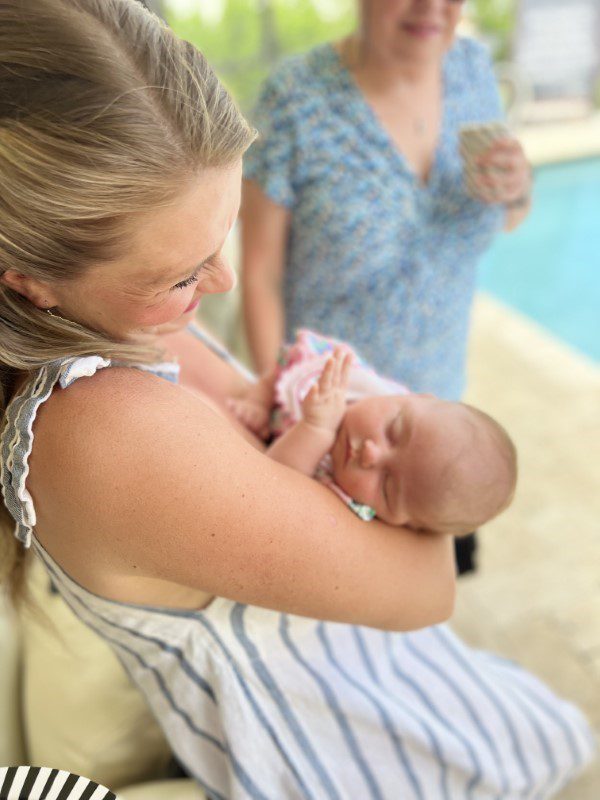 We are so happy you're here Baby Gwendolyn!
We hope this guide is helpful if you decide to throw your own Paris themed Sip and See or Baby Shower. Good luck…or bonne chance as the French say!
---
Pin for Later!