I love food. That's probably rather evident looking at the ten extra pounds I've gained since having my daughter. But it's true! Food, wine and coffee are my jam…or JAMBA in this case. Jamba Juice Boca Raton invited me and my family to try out some of their new menu items and I was ready to eat all the things as I drove to Boca's University Commons.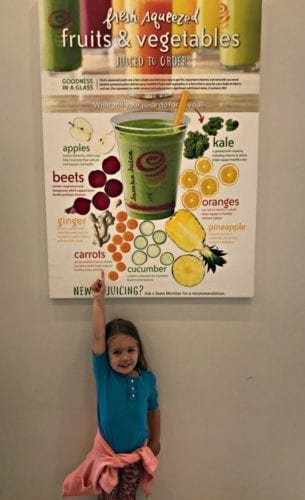 As I sat at a table with my sister, nephew and daughter noshing on the Wake Up, Whirl'd breakfast blends and sandwiches (spoiler alert: they were YUM!), I naturally partook in one of my favorite Boca pastimes: people watching. And the conclusions I came to?
There are 3 types of moms I will work to avoid at Jamba Juice Boca Raton at all costs. In no particular order…
1. The Boca mom who doesn't drink coffee
I'd like to meet the Boca mom who happily gets through her day of hardcore parenting smiling and with tons of energy without fueling up with a cup o' joe. The good news is that for coffee lovers like this mom, Jamba Juice now has several new caffeinated options on their menu!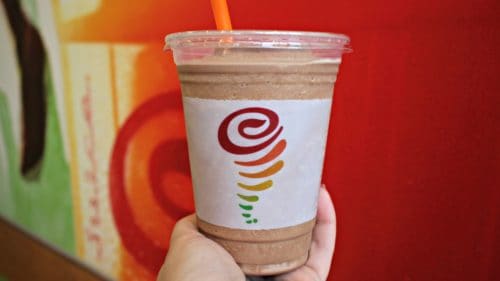 Take a break from Starbucks and instead order a Jamba Cold Brew Coffee Blend. My favorite? Jamba's La Vida Mocha, an icy sweet coffee blend with hints of chocolate and 220mg of caffeine. That's equivalent to 2 cups of coffee! There is also Jamba's Lotta Horchata which was more #modernbocadad's taste. That coffee blend features flavors of cinnamon and vanilla and contains 150mg of caffeine, equivalent to about 1.5 cups of coffee.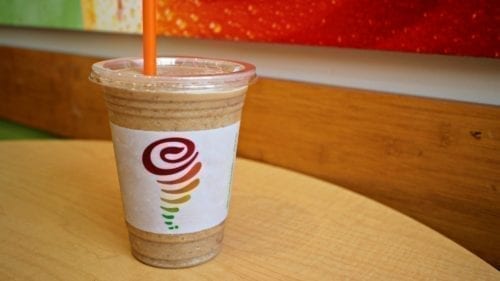 Jamba's Cold Brew Coffee Blends are crafted using real whole ingredients and naturally sweetened with honey and/or nonfat frozen yogurt. Jamba is committed to using NO artificial flavors, NO artificial preservatives, NO High Fructose Corn Syrup, NO pumps, NO added purees and NO turbinado. Hooray!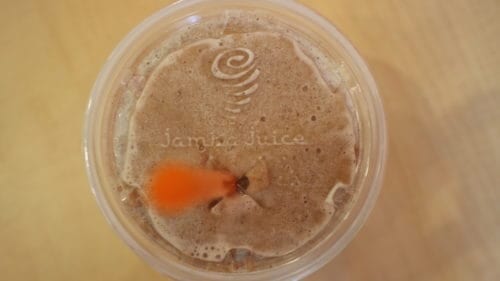 Additionally, Jamba's Cold Brew Coffee blends are lower in calories, fat and sugar than similar products, while offering more flavor and caffeine. Sign me up!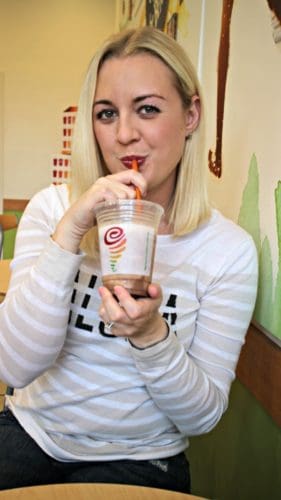 2. The Boca mom who skips breakfast
I get it. Mornings can be hectic and sometimes a mom can forget to grab something to eat. But the mom who willingly skips breakfast to maintain her figure or claims they're never hungry? I'm never dining out with you because there's no way I'd ever pass up a hot, healthy breakfast sandwich, especially if it's quick and convenient.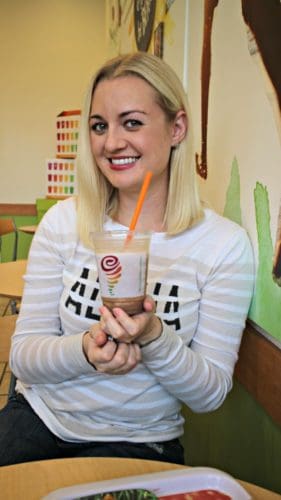 Jamba has three egg white breakfast sandwich flavors to make breakfasts on-the-go easier for busy moms! While each sandwich comes with its own unique set of benefits, all Jamba Juice Boca Raton breakfast sandwiches are made with real ingredients and contain: less than 300 calories per sandwich, at least 11 grams of protein to keep you feeling full longer, calcium for bone health and iron for blood health
And they are tasty…especially my favorite, the turkey sausage and Gouda combo!
Roasted Tomato, Spinach & Feta – Savor the brightness of roasted tomatoes and spinach followed by the creaminess of feta cheese.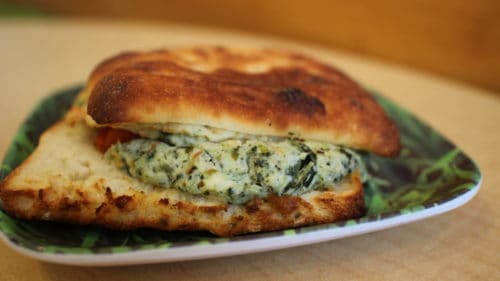 Bacon, Roasted Tomato & Spinach – Same as above…just add bacon!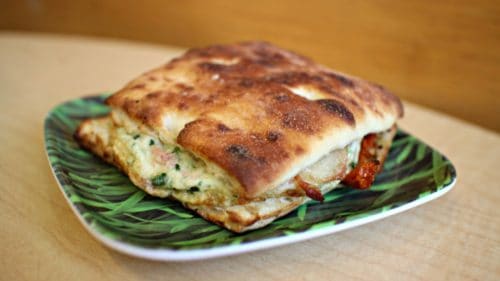 Turkey Sausage, Roasted Red Pepper & Gouda – Turkey sausage may have a milder flavor than regular sausage, but the roasted red pepper spread shines through along with Gouda cheese in this sandwich.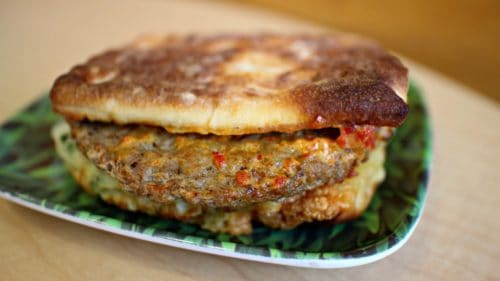 The Boca mom whose kid doesn't like smoothies
I may be the mother of the one weird kid on the planet who doesn't like ice cream, but smoothies? Those are a win at every age. Plus, they're so healthy! My daughter enjoyed a Blueberry Strawberry Blast Off at Jamba Juice Boca Raton.
And, my nephew had his first smoothie ever! He enjoyed the Strawberries Gone Bananas, a strawberry, banana and apple-strawberry juice blend. I may or may not have finished it off myself.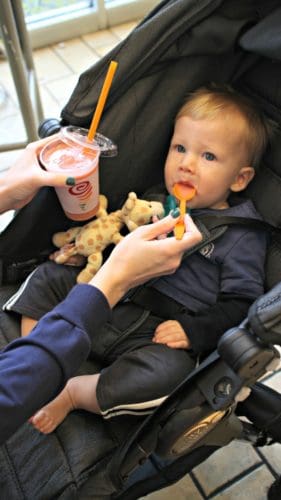 Be sure to check out the Jamba Juice breakfast menu at a store located near you!
Jamba Juice Boca Raton (University Commons)
1400 Glades Rd.
Boca Raton, FL 33431

---
Sponsored: This post was sponsored by Jamba Juice via Bloggin Mamas and all opinions expressed in this blog post are my own and not influenced in any way by the sponsor. Any statistic, quote or other representation about a product or service should be verified with provider, so please refer to this site's Disclosure for more information. I was compensated and received a complimentary dining experience in consideration for this post, but that does not impact my views or opinions.