It's a typical day. Nothing out of the ordinary seems to be happening at your house. Then suddenly, you hear a crash. Your child has fallen and a certain bone doesn't look quite right. Or perhaps your toddler decided to swallow something that they shouldn't have…or the baby stuck a foreign object up his or her nose? Whatever the situation, it's dire enough for you to consider taking your child to the emergency room. But where is the pediatric ER in Boca Raton?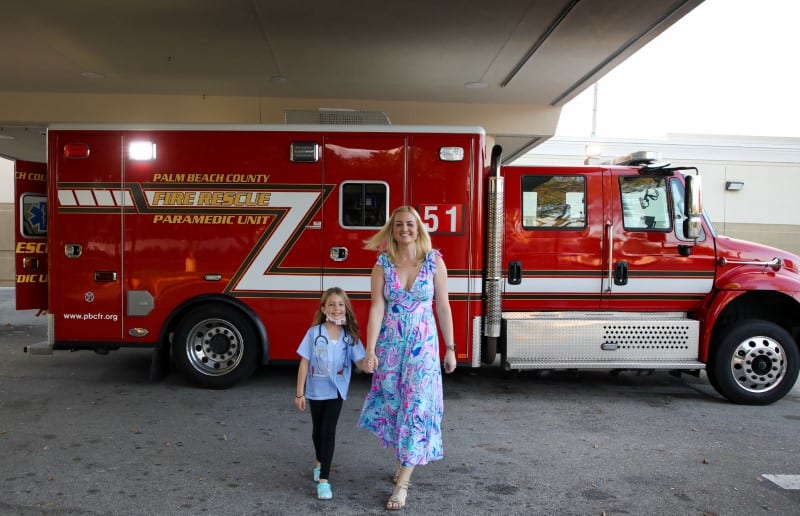 West Boca Medical Center: The Only Pediatric ER in Boca Raton
It's true: West Boca Medical Center (WBMC) has the only dedicated pediatric emergency room in town. They treat newborns all the way up to children 18 years of age. An ER visit can be scary enough for a young child (and their parents!), but you can rest assured they will be well taken care of at WBMC. Especially with strict safety policies and procedures in place.
The West Boca Medical Center pediatric ER in Boca Raton offers pediatric ED physicians, skilled ED nurses and even has a separate waiting area in the ER just for kids so that they're not surrounded by unfamiliar grown-ups in the regular waiting room.
Make sure to keep this address on hand. Hopefully you'll never need it, but just in case: 21644 State Road 7, Boca Raton, FL 33428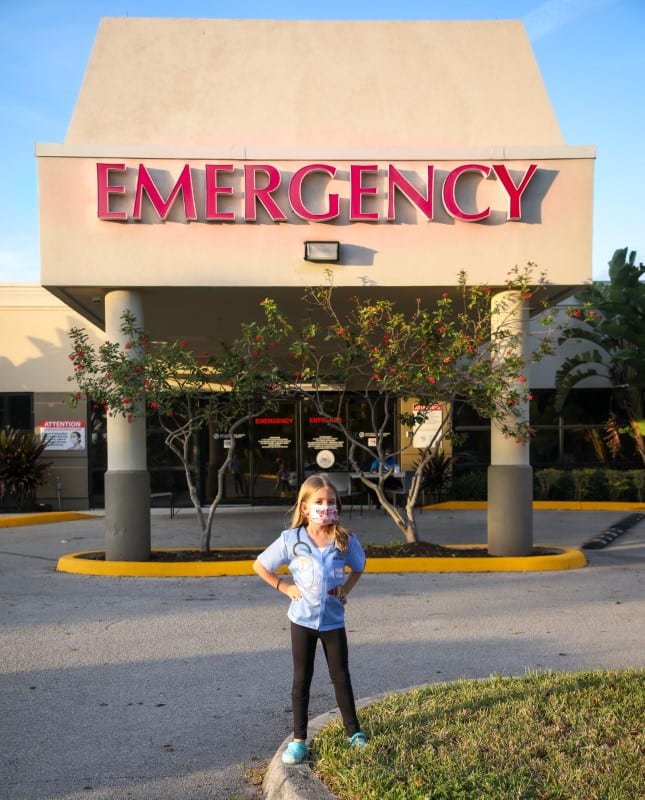 ER Services Navigator
Once you've arrived at the hospital (or when you're on your way), you'll want to take advantage of West Boca Medical Center's ER Services Navigator. And it's a real person helping you! The nurse in charge not only answers questions on safety protocols and any others you may have, but she can help narrow down ER wait times, clarifies visitation policies and helps with check-in online.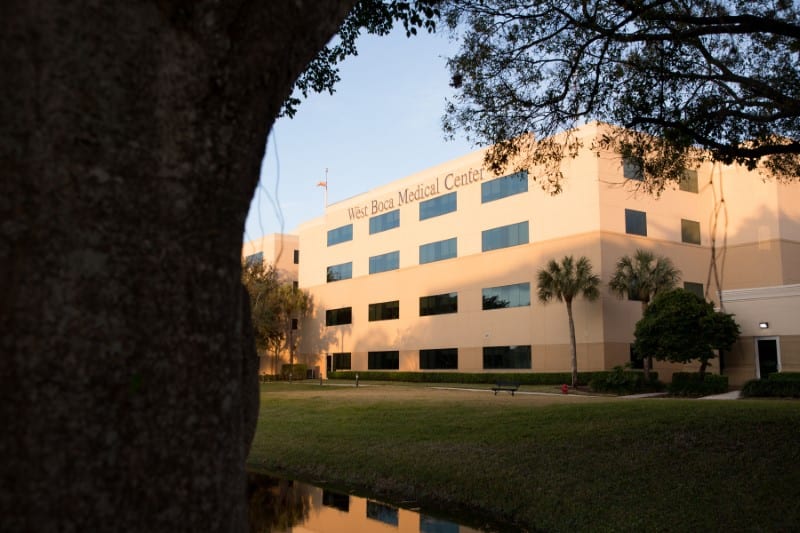 Telehealth All the Way
Tele-ER Visits
You may be somewhat familiar with the concept of telehealth courtesy of Boca's favorite pediatricians, but emergencies happen. In this time of uncertainty, the Palm Beach Health Network is making it easier to connect with one of their emergency team members via a Tele-ER Visit.
WBMC's experienced emergency services team sees more than 57,000 patients a year. That experience allows them to quickly evaluate patients and determine the best treatment options. Their team is standing by 24 hours a day to ensure you and your child receive care that is needed. You can book a tele-ER visit in minutes. All you need is a smartphone, tablet or computer! More details HERE.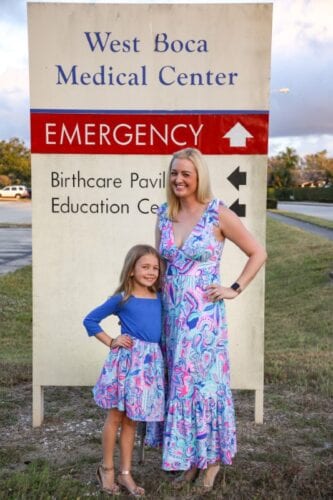 But when in doubt, mamas: head to the pediatric ER. They've seen it all when it comes to concerned parents, so better to be safe than sorry!
---
Sponsored: This blog post was sponsored by West Boca Medical Center. All opinions expressed in this blog post are my own and not influenced in any way by the sponsor. Any statistic, quote or other representation about a product or service should be verified with provider and please refer to this site's Disclosure for more information. I have been compensated, but that does not impact my views or opinions.
All photos in this post were taken by HSGORDON Photography.