If I had to pick just one, the word I'd choose to represent 2020 would be: safety. Keeping our kids safe is at the top of every parent's list and this year was quite a doozy. It's pretty much our number one job aside from keeping the snacks flowing. And with the holidays coming, my partner West Boca Medical Center and I wanted to offer some valuable gift and toy safety advice for  parents.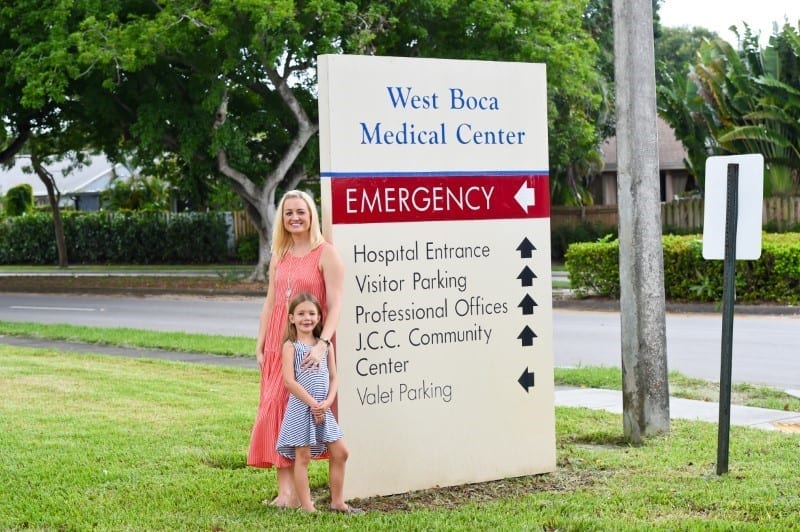 Together with Celina Moore, MD, FAAP, we've put together tips on red flags to look out for when gift giving this season and what to do in case your kids do get hurt or sick as a result.
Toy Safety Advice for Parents this Holiday Season from West Boca Medical Center
Q. Modern Boca Mom: First off, if there's ever been a year where parents feel like they have to go all out for the holidays, this is it! I think gift giving is going to be quite extreme to make up for a lot of the "misses" in 2020.
A. Dr. Moore: Yes, you are right!  What a year!  Although the impetus behind us parents is to compensate for an unfortunate year, we must also be cognizant in our messaging to our children about resilience, strength, health, peace and joy during this holiday season.
Gifts that mirror our sentiments and values would be a great message to our children during this difficult time. Giving back in a meaningful way to those less fortunate than us is an important gift in itself. We can give this to our children any time of the year.  Donating toys, clothes, books, food, electronics, gift cards are positive gestures that can involve children at any age.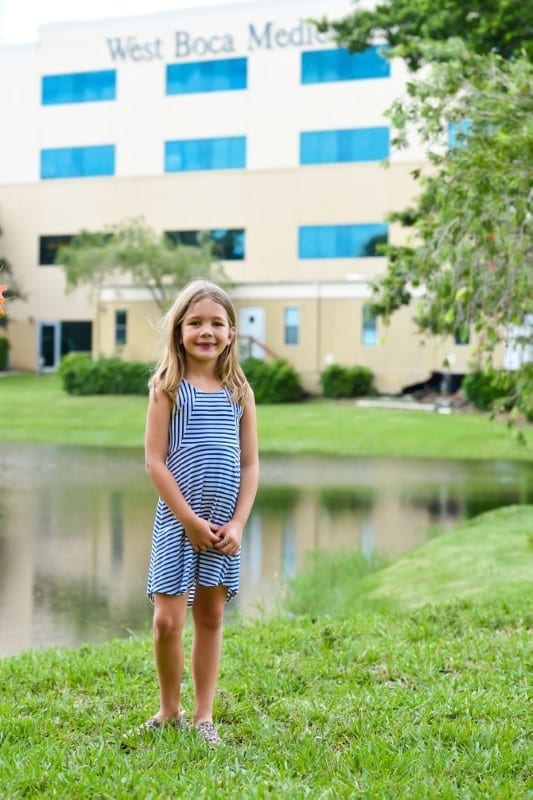 COVID-19 health restrictions should still be implemented as staying safe during this pandemic is of the utmost importance. Unfortunately, donating time in shelters, soup kitchens, or retirement communities is not possible this year.
2020 Safety-Minded Gift Ideas by Age Group
Q. Modern Boca Mom: How can parents ensure that the gifts like toys that they're purchasing for their children are in their best interest?
A. Dr. Moore: Finding the perfect gift for children depends on their ages and stages of development.
Infants
Infants, in their nature, don't appreciate gifts, so gifting the parent in the child's name is a creative and thoughtful way of honoring the infant's caregivers. Giving mom and dad a food subscription service or a housecleaning service in the baby's name for the holidays would likely be greatly appreciated.
Toddlers
Toddlers, with their inquisitive minds and rapidly developing motor skills, would appreciate toys that reflect all of the new skills they are learning.  Fun, educational toys such as shape sorters, toys on wheels, nesting dolls, large building blocks, large-piece puzzles, wooden instruments, and board books are all great ideas. Small detachable parts that are under 1.25 x 2.25 inches should be avoided.  This is the measurement of an average three-year old's open windpipe. Toys with parts this size or smaller come with a warning from the Consumer Product Safety Commission (CPSC).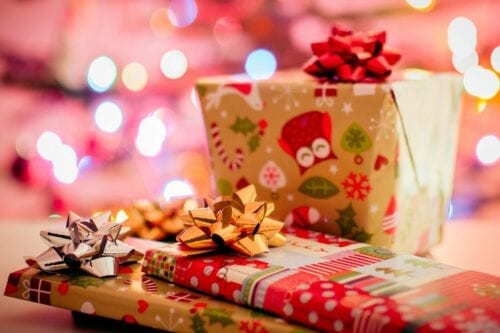 Pre-School Children
Pre-school children are fun to shop for as everything is  pretty much met with enthusiasm and joy.  Good gifts for them should be tailored to their budding interests.
Kids who love to run outside and play and enjoy our great South Florida weather would benefit from tricycles or learning bicycles as well as pool toys at this age.
Children who enjoy the arts would love finger paint, sidewalk chalk, modeling clay, art sets, or easels.
Pretend play is an important part of development and gifts such as puppets, dress up clothes, train sets, or play kitchens would spark imaginations. One of my favorites is a play doctor's kit, as imitating a visit to the pediatrician often eases the fear of going to the doctor's office.
Building blocks, large Lego-like toys, and train sets are great gifts for children that enjoy building and creating.
School-Aged Children
School-aged kids who have been pent up in front of a computer for this school year would benefit from time and play away from a screen.
Roller skates, science experiment kits, family board games, Legos, digital cameras, STEM related toys are just some ideas to gift our socially isolated children this holiday season.
I would also recommend non-electronic gifts for our teenage children this year as well.  Most of them spend a large percentage of their days in front of a computer screen with virtual learning and then homework.
Books, especially YA fiction, are wonderful gifts for teens.
Teenagers also enjoy clothing, jewelry, DIY projects, or interactive games that they can play with their friends.
Subscription gifts are another great idea for this age group.
I have been giving my nephew a pasta of the month subscription for the past several holidays as he loves to eat and it gives my sister a break deciding what to make for dinner! He has consistently told me that he looks forward to his present from me every year and it is always his favorite!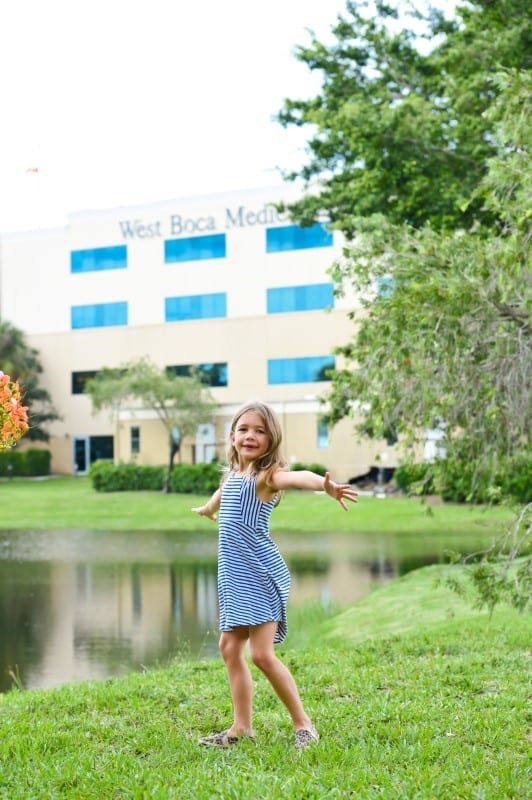 If Your Child Does Have a Holiday-Related Injury…
Q. Modern Boca Mom: What kind of holiday-related injuries do you typically see in children visiting the ER at West Boca Medical Center this time of year?
A. Dr. Moore: Holiday related injuries are often dependent on the ages and stages of children. Physical injuries such as lacerations, fractures, sprains, and concussions are still common with falls from bikes, scooters, hoverboards, trampolines, and rollerblades.  Most of these injuries are in the under 14 age range. About half of those injuries are injuries to the head and face. There is no substitute for parental supervision and teaching children appropriate use of such toys also limits injuries.
Foreign body injuries, such as putting small toys in noses, ears, and mouths, are usually seen in toddlers and preschoolers.  Parents of older children need to teach them to put small toys out of reach of their younger siblings when not in use to avoid harm.  Children under three are the most at risk of choking on a small toy since their airways are smaller. And, they have a propensity toward putting everything in their mouths.  Parents should also periodically check the toy safety recall list that is updated on the CPSC.gov website.
The Elephant in the Room…
Q. Modern Boca Mom: What if parents are nervous about bringing their children to the ER because of COVID?
A. Dr. Moore: If there is an injury or suspected ingestion, please do not hesitate to seek medical attention.  Often parents are hesitant to bring their children to the local emergency department due to COVID concerns. Please rest assured that the Emergency Department at West Boca Medical Center and the off campus Emergency Center in Coconut Creek are taking all of the proper precautions in combatting this pandemic. Patient health and safety are of utmost importance, especially at West Boca Medical Center.
---
Sponsored: This "Toy Safety Advice for Parents" blog post was sponsored by West Boca Medical Center. All opinions expressed in this blog post are my own and not influenced in any way by the sponsor. Any statistic, quote or other representation about a product or service should be verified with provider and please refer to this site's Disclosure for more information. I have been compensated, but that does not impact my views or opinions.