I know this may come as a shock, but #modernbocadad and I have (kind of) let romance go by the wayside during this pandemic. Sure we still have our Netflix/Hulu/Prime Video nights and manage to get some alone time in after our daughter goes to bed. But a proper date night? I *think* our last one was back in February. And I know we're not the only local parents who haven't exactly prioritized romance lately. Luckily, South Florida Melting Pot locations have a solution!
Enter Thursdate™, the most romantic night of the week…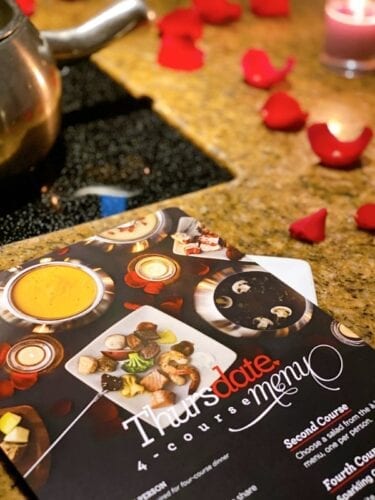 What is Thursdate™ at a South Florida Melting Pot?
It's date night…on a Thursday! And I'm officially hooked! No matter how long you've been with your partner, regular evenings out can help keep the flames of romance stoked. And when you add rose petals, a private Lovers' Lane table and some candlelight…well, it all just makes the mood, am I right? 🙂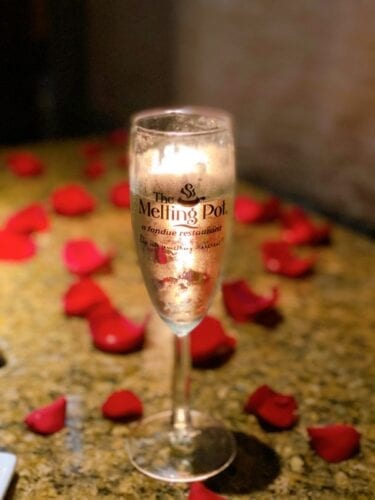 First, kick off your evening with a glass of champagne at the bar! Your relationship is definitely worth toasting. And, if it happens to be a special occasion, let the Melting Pot staff know! You may just have a souvenir photo in your future…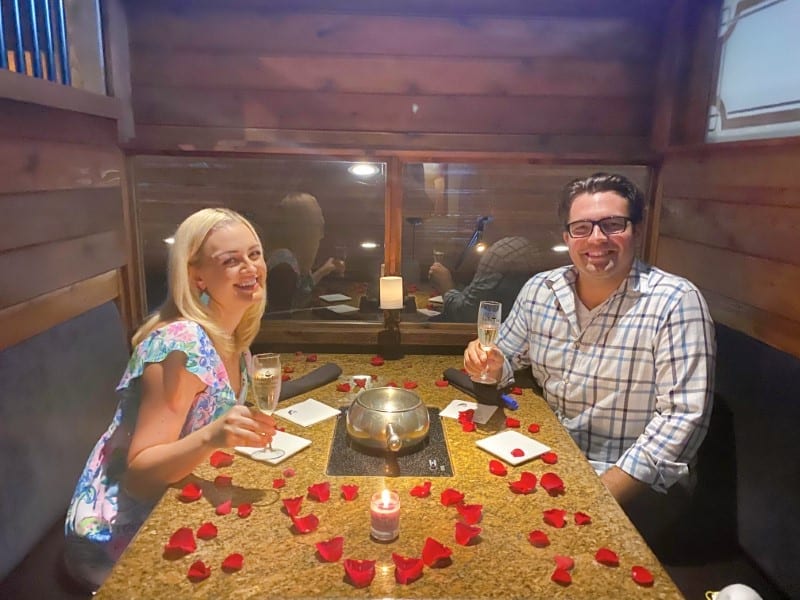 Because when it comes to romance, they're always willing to go the extra mile.
Thursdate™ Four-Course Menu
Melting Pot now has a Thursdate™ four-course menu you could enjoy on the regular. It starts with your choice of cheese fondue, followed by a fresh salad course.
Your entrée will include pieces of tender filet mignon, Atlantic salmon, savory teriyaki sirloin, and more. Take your Thursdate to the next level by adding a lobster tail and a delicious handcrafted drink or a chilled bottle of rosé.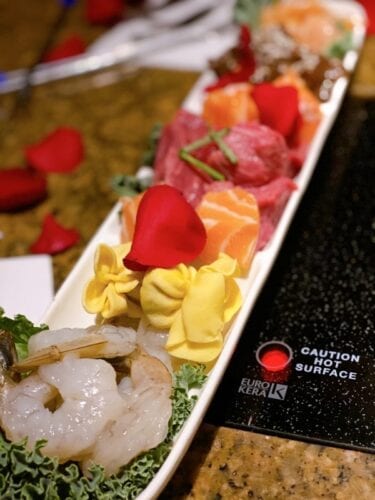 Then, the grand finale of course: Sparkling Chocolate Fondue… But we couldn't resist the yin-yang of white and dark chocolate, so requested that chocolate fondue instead.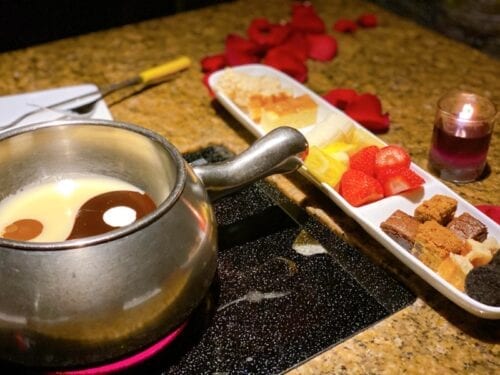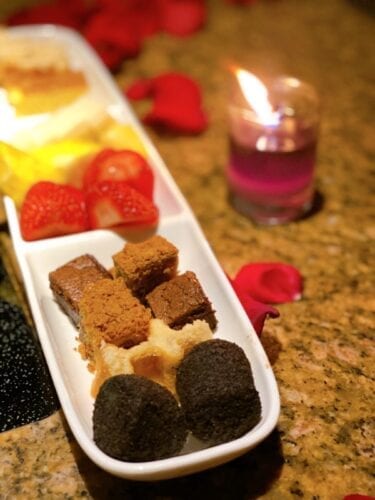 We had such a wonderful time! Putting on eye makeup and wearing real clothes for the first time in months made the evening feel even more special.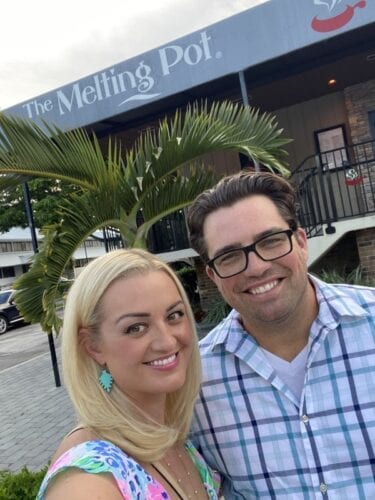 To set up your own Thursdate™, all you'll have to do is make a reservation (Boca Raton location info below). Then they'll take care of the rest! The love of your life is worth it.
5455 N Federal Hwy. Ste. A
Boca Raton
---
Sponsored: This blog post was sponsored by The Melting Pot. All opinions expressed in this blog post are my own and not influenced in any way by the sponsor. Any statistic, quote or other representation about a product or service should be verified with provider and please refer to this site's Disclosure for more information. I have been compensated, but that does not impact my views or opinions.