Sponsored: This Florida 529 Savings Plan post was sponsored by Florida Prepaid. All opinions expressed in this blog post are my own and not influenced in any way by the sponsor. I was compensated, however, that does not impact my views or opinions.
All photos in this post were taken by Naomi Phelps at Sweet Memories Photography.
---
Okay, I have something to admit. Even the best, most organized moms in the world (including moi) are guilty of missing a deadline…or two. So, if you happened to let the deadline pass for 2019 Florida Prepaid Open Enrollment, we've come up with a backup plan for you. And the best part is, it includes a MONEY gift!
Yes, you heard me right. Modern Boca Mom has the Florida 529 Plan promo of the year! Here's the deal: if you open a Florida 529 Savings Plan from now through May 29th (2019), Florida Prepaid will seed your account with $25. AND, if you set up an automatic monthly contribution of $25 or more, they will add ANOTHER $25 into your account! Not bad right?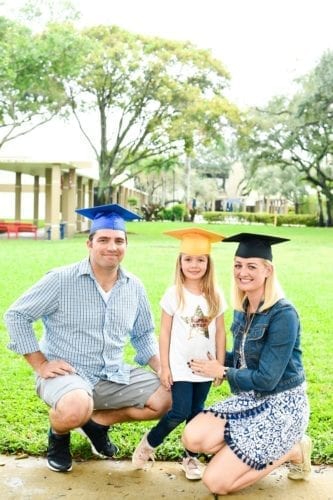 But what is a Florida 529 Savings Plan?
I first wrote about them in 2015. You see, National 529 Day is coming up on 5/29 (you can see what they did there…) and Florida Prepaid is celebrating by giving families up to $50 in additional savings rewards. They know that a strong start in college saving helps build a strong future. I couldn't agree more.
Funds in a Florida 529 Savings Plan can be used for any qualified higher educational expense, including tuition, room & board, textbooks, graduate school and much more– even qualified K-12 expenses count! This gives you extreme flexibility to use your savings as you see fit, for whatever your child may need. And should those needs change during his/her college years, individuals are free to adjust as well. You can also use it in-state or nationwide.
But don't miss out on our Florida 529 Plan promo! It's only valid until 5/29/19.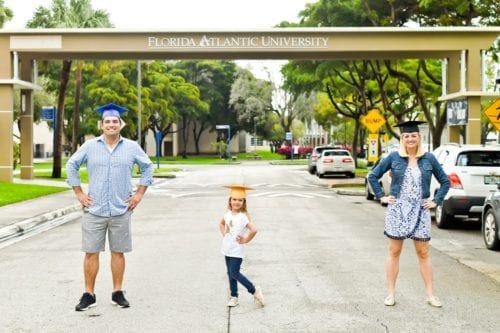 What if I already have a Florida Prepaid plan for my child?
That's GREAT news! Florida 529 Savings Plans and Prepaid Plans actually work really well together! While your Prepaid Plan covers tuition and most fees, your 529 Savings Plan can cover things like housing, books as well as those extra costs, like lab fees and technology equipment.
It also allows your investment earnings to grow tax-free. That means more dollars saved for your student's future. You can find even more details on how the plans differ HERE.
How do I get started?
Simple! Be sure to enroll by May 29th– it only takes 10 minutes. Any mom can fit that into her busy day!