Estate planning. Teeth cleaning. Housekeeping. Saving for college. These are the items on my (never ending) "Mommy To Do List." I know you have one. It goes on and on!
Sometimes it feels like it would take a national holiday to fit in the time I desperately need to check off some of the items on this list. So, go figure…today happens to be one…
What's National 529 College Savings Day, you ask? It may not be as exciting as Christmas or the 4th of July, but it's probably just as important if you care about the future of your child's education.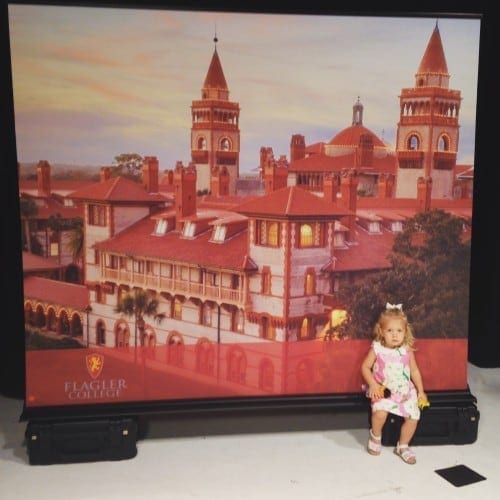 Did you know student loan debt has reached $1 trillion nationally? Today, many graduates are facing the workforce strapped down with thousands of dollars in debt. You might even be one of them.
The Florida Prepaid College Board offers families an opportunity to get ahead of saving for college with affordable, flexible, tax-free prepaid college and 529 college savings plans that can give you peace of mind. Money from a 529 plan can be used for tuition, fees, books, supplies and equipment required for study at any accredited college, university or vocational school in the United States and at some foreign universities. The money can also be used for room and board, as long as the fund beneficiary is at least a half-time student.
#ModernBocaDad and I both attended a Florida college in St. Augustine. We loved it and still have a great relationship with Flagler College and were lucky that both sets of parents took care to save for our education. Our family is currently student loan-free which has allowed us to be more flexible with our finances and start our own business. We plan to give the same gift to our daughter.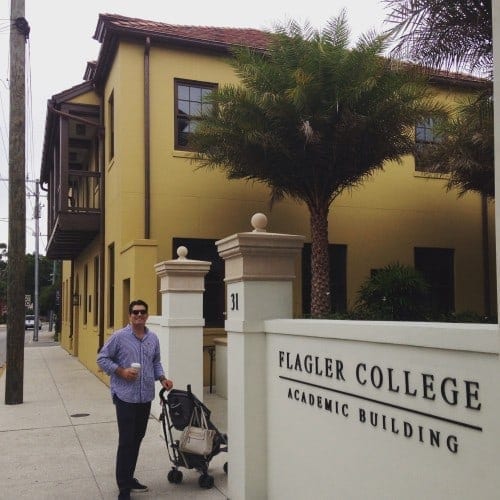 What is Florida Prepaid?
Florida Prepaid is the largest, longest running and most successful prepaid program in the nation. They are here to help Florida families understand the importance of investing in education and make it easy to do so.
Florida Prepaid offers two types of savings options: Prepaid Plans and 529 savings plans. There are five different types of Prepaid Plans, and they can only be purchased during Open Enrollment (which usually runs from Oct.-Feb.).
The Florida 529 Savings Plan
The Florida 529 Savings Plan can be started anytime and only requires only a $25 initial deposit to open. Even if you can't save for your child's entire college education, starting something is always better than doing nothing.
The funds in a Florida 529 Savings Plan can be used for any qualified higher educational expense, including tuition, room & board, textbooks, graduate school and much more.
This gives you extreme flexibility to use the funds as you see fit, for whatever your child may need. And should those needs change during his/her college years, individuals are free to adjust as well.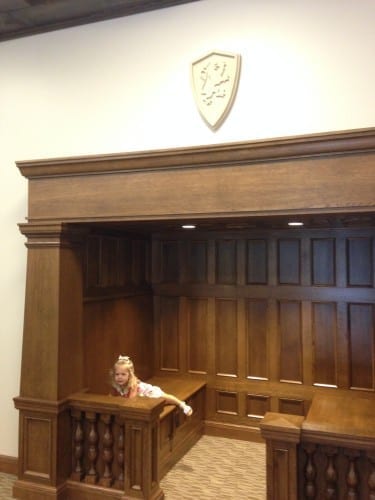 The Florida 529 Savings Plan offers you the ultimate in flexibility. Simply choose from the investment options, then contribute as much and as often as you'd like to suit your budget and goals. Each investment option, such as their popular age-based option that automatically allocates contributions based on the age of the child, is independently run by professional investment managers.
There are 11 investment options let you invest in any way you feel comfortable. From more aggressive to more conservative options, and with age-based and fully customized approaches, you have as much control as you want over how much you invest and where it's invested. And as the years go by, you're free to change contribution amounts and how they are allocated at any time.
It's easy to sign up and start saving for college! All you need is $25.00 and a commitment to your child's future education. Click HERE for more information and next steps today!
See the website and FAQ for more details.
As of today, I'm happy to report that there's one less item on my "Mommy To Do List!" Time to go drink some wine on National 529…:)
---
529 savings plans are named after section 529 of the Internal Revenue Code 26 U.S.C. § 529 and are designed to encourage saving for future higher education expenses of a designated beneficiary. Many states offer 529 savings plan options, including Florida Prepaid.

---
Sponsored: This saving for college post was sponsored by Florida Prepaid via Bloggin Mamas. All opinions expressed in this blog post are my own and not influenced in any way by the sponsor. Any statistic, quote or other representation about a product or service should be verified with provider. Please refer to this site's Disclosure for more information. I have been compensated or given a product free of charge, but that does not impact my views or opinions.