We talk A LOT about swim safety and the best Boca swim schools on this blog. Living in South Florida, being able to swim is just about as important for our kids as learning how to walk. But parents always seem to have questions– when to start, how often should kids take lessons and how long should it realistically take for my child to learn how to swim in Boca?
We're here to answer them all with our partner, Florida Swim School! Because learning to swim is a NECESSITY, not a LUXURY in our area.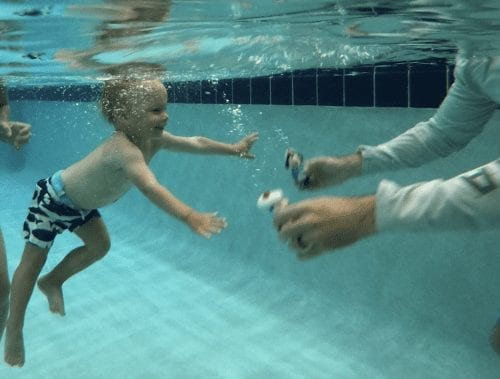 At what age should parents start considering swim lessons?
At Florida Swim School, we begin swim classes at age 3 months. Submersions do not begin until at least 5 months and this varies based on the child's comfort level in the water. Being comfortable in the water is the key to learning to swim, which is why we prefer to begin babies as young as 3 months. By the time they are ready for submersion and coordinated enough to practice skills, they are already comfortable in the environment.
We also encourage continuing swim classes without interruption. Any time away from organized swim classes with a professional teacher will result in regression of skills learned.
Adults need to be safe too and any caring for children should know how to swim.  Chances are there will be a time when they are near water with a child. It's never too late to learn how to swim in Boca. It's a life-saving skill!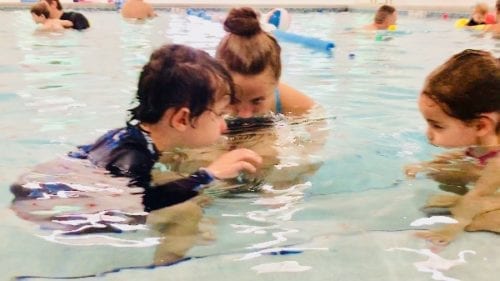 How often should children be taking lessons?
Persistence wins when learning any skill. Often, family schedules are too busy to take more than one lesson per week. One is better than none, but more will result in skills being learned more quickly.
Results from swim classes should be:
Comfort in the water
Breath control
An understanding of one's boundaries where it is safest.
Skills should progress to proper body alignment to allow for most effective swimming. If students are "doggie paddling" (head up, legs in bicycle movement, arms under water), they will become fatigued much quicker; therefore in danger of going under water.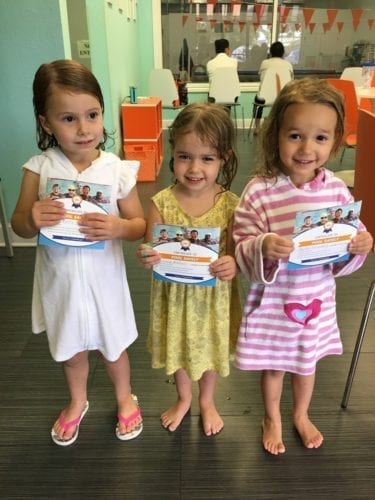 But how long should it realistically take for my child to learn how to swim in Boca?
The amount of time it takes for any skill depends on the student's comfort. Think about it– it takes on average one year for a child to walk, practicing every day. Be patient and trust the teacher. If you do not trust the process, choose a program that you do trust. Ask questions!
Weekly swim classes will result in learning to swim. Scheduling swim lessons more than once per week will result in quicker results.
I know parents may not like this answer, but children will also learn at their own pace. Peer pressure in group settings may provide quicker progress, but not guaranteed. All ages should learn about water safety based on their physiological development. Swimming skills are introduced and practiced based on coordination for all ages.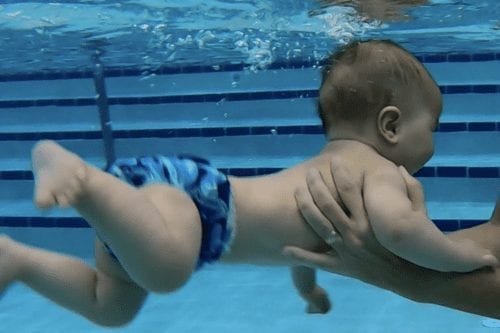 And remember…
It's never too late to learn to swim.  We even have adult classes with beginners who are learning comfort in the water!
CONTACT:
FIND US: 

1082 S Rogers Circle, Boca Raton, FL 33487

CALL US: 

561-288-3817
---
Sponsored: This post is sponsored by Florida Swim School. All opinions expressed in this blog post are my own. They are not influenced in any way by the sponsor. Any statistic, quote or other representation about a product or service should be verified with provider. Please refer to this site's Disclosure for more information. I have been compensated for this post, but that does not impact my views or opinions.