I'm pretty sure Halloween is the best mommy blogger holiday EVER. We get to write about Boca Raton Halloween events, decorating, cooking (PUMPKINS!), costumes and showcase adorable photos of our kids dressed up as all sorts of cute things.
Pre-baby, #modernbocadad and I used to rock the "couples costumes". Oh yes! Our great friends throw an epic Halloween party each year, so I always felt like we really needed to work hard to come up with a great outfit! I'm pretty confident we succeeded.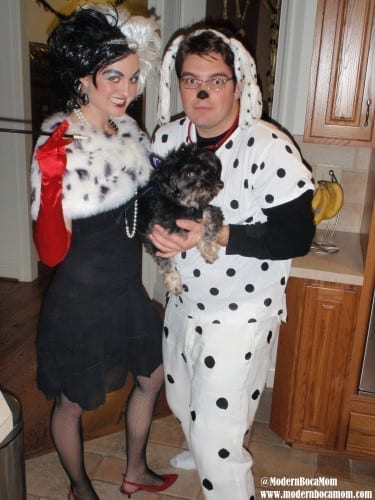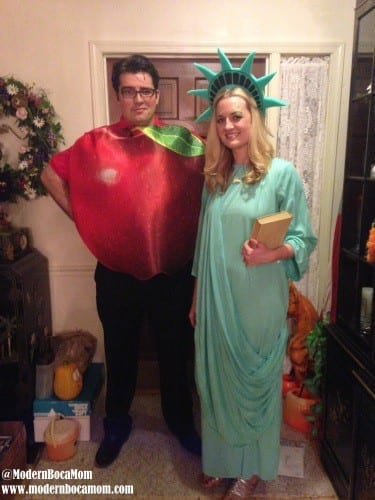 But now that we're parents, our focus is on Boca Raton Halloween events and #dailybocaavery: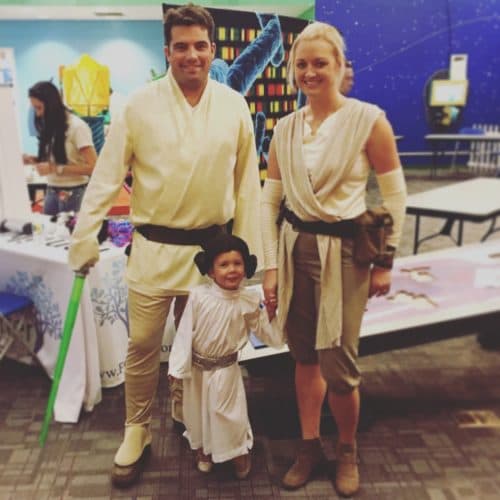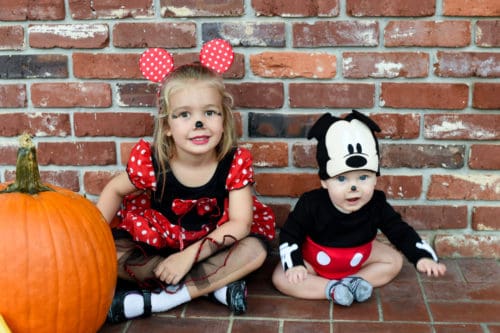 I can't wait to take her (and my nephew) to all of the great, local Boca Halloween events coming up!
Here are just a few Boca Raton Halloween Events to get your October calendars going…and we'll continuously update this post as we find more!
The BEST 2018 Local Boca Raton Halloween Events for Kiddos and Adults
---
Sponsored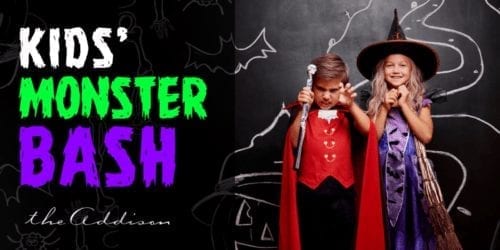 Before the doors open for adults, the Addison will be hosting a Kids' Monster Bash for families of elementary-aged children. The event will take place on property from 5:00 p.m. to 6:30 p.m. and will feature a not-so-scary dance party, trick-or-treating with special characters, and a kid-approved menu of light bites! We can't wait for this!
COST: Tickets are $20 per child and $10 per accompanying adult. They are very limited and can be purchased at http://addisonhallowen.com/kids
---
Halloween Silver Scream at The Addison Benefitting Slow Burn Theatre Company
Sponsored
DATE/TIME: Wednesday, October 31, 7:30 p.m.-12:00 a.m.
I am counting down the days until this adults only event! According to Boca Raton magazine, it was also the event of the year in 2017! I would have to agree. One of my absolute favorite event venues (and Boca Halloween events historical landmark) the Addison is opening its doors to the public on Halloween night for a unique event experience to benefit Slow Burn Theatre Company at the Broward Center.
Complementing the Addison's historic property, this year's theme pays homage to the 1930's classic horror icons: Dracula, Frankenstein, the Werewolf of London, and the Mummy. The party will feature extravagant event production (with a haunted walk-through and themed rooms) sponsored by Daniel Events, live music and entertainment by Custom DJs and Celebrity Entertainment, foodie-approved fare catered by the Addison, and an open bar with specialty craft cocktails.
And of course, Boca Magazine will be this year's Exclusive Magazine Sponsor!
Tickets and VIP tables are available at: http://addisonhalloween.com.
COST: $110 Early Bird (offer ends September 30, 2018) $125 General Admission $2,500 VIP tables for up to 10 guests (limited availability) – includes complimentary valet parking, access to indoor VIP area, table-side food & beverage service, and champagne bottle service – in addition to General Admission benefits.
Proceeds will benefit Slow Burn Theatre Company whose mission is to provide South Florida's diverse population with opportunities to experience high quality, daring, contemporary and intelligent works of musical theatre through attendance, employment, and/or educational and community outreach programs. Slow Burn Theatre opens this season with Hunchback of Notre Dame on October 20, 2016 and will also produce Avenue Q, Titanic, Xanadu, Big River, and Aida all playing at the Broward Center for Performing Arts. Past productions have included The Rocky Horror Show, Sweeney Todd, Bonnie & Clyde, and Heathers.
WHERE: 2 E Camino Real, Boca Raton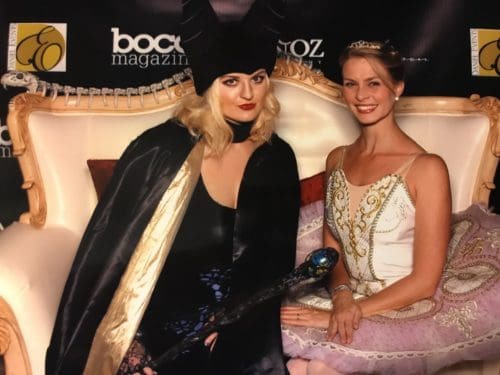 ---
Boca Pumpkin Patch Festival at Mizner Park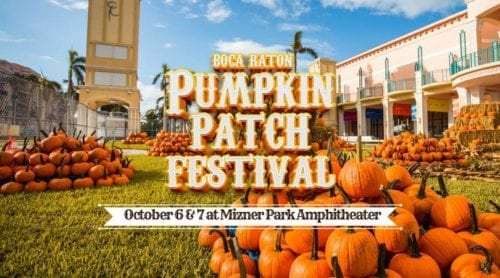 The Boca Pumpkin Patch Festival is back and more wonderFALL than ever! Join as we celebrate all things Fall on October 6 & 7 at Mizner Park Amphitheater in Boca Raton! The festival will feature a variety of fun activities for the whole family, including a pumpkin patch with 2,500 pumpkins to pick from! Plus, carnival rides for ALL AGES!
Included in the entrance fee are unlimited carnival rides, a cornstalk maze, a dress-your-own scarecrow village, and tons of beautiful photo vignettes to capture that perfect Autumn photo. Attendees can also decorate their pumpkins right on-site, as well as enjoy savory & sweet pumpkin delights (and delicious fair food) in our Pumpkin Food Court!
COST: $20 General Admission for Everyone 2 Years Old & Up FREE Admission for Babies Under 24 Months old (does not include access to carnival rides)
DATES: October 6th & 7th
TIME: 10:00 a.m. – 6:00 p.m. each day
WHERE: 590 Plaza Real, Boca Raton
---
Hallow "FUN" Bash Fundraiser for the Academy Ballet Company!
DATE/TIME: Friday, October 19th 6:00 p.m.-10:30 p.m.
WHERE: 6500 W. Rogers Cir #1000, Boca Raton
COST: $40 per participant
This year, Academy Ballet Company is hoping to fulfill a long time dream of performing abroad! They have their sights set on the world-wide stage of Disneyland, Paris in June of 2019! In order to help realize this long time dream, they are looking for sponsorships and or/donations to help support this effort, which would include airfare, accommodations and fees for the dancers to take Master Classes abroad.
**In order for the Ballet company to raise funds for their trip, tickets should by purchased by calling, texting or emailing: 561-573-6515 or jojopenk@bellsouth.net
---
Coconut Grove Pumpkin Patch Festival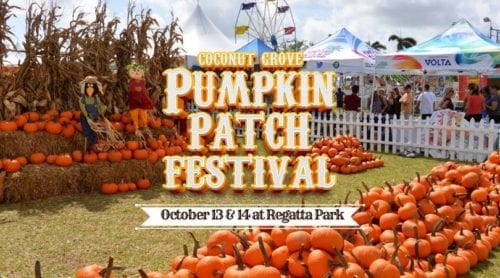 DATE/TIME: Saturday & Sunday, October 13th-14th
Gear up for the 7th Annual Coconut Grove Pumpkin Patch Festival at Regatta Park in Miami!
The festival will feature a variety of fun activities for the whole family, including a pumpkin patch with 5,000 pumpkins to pick from! A full size carnival for ALL AGES! Included in the entrance fee are unlimited carnival rides, a hay & cornstalk maze, a dress-your-own scarecrow village, and ongoing shows & activities on our main stage! Attendees can also enjoy all the activities planned including the opportunity to decorate your pumpkins right on-site, as well as the Pumpkin Food Court offering savory & sweet pumpkin delights (and delicious fair food)! Adults can enjoy a "cold one" at one of the Pumpkin Beer Bars!
COST:
$20 General Admission for Everyone 2 Years Old & Up
FREE for Babies Under 24 Months old
VIP Tickets $40
For more information about this event, please check their Facebook page, or visit the event's website at www.CoconutGrovePumpkinPatch.com.
WHERE: 2699 SW 27th Ave, Miami
---
Sugar Sand Park Shriek Week!
Sponsored

Celebrating its 14th fear year, Shriek Week is two weekends of Halloween fun and entertainment for the whole family at Sugar Sand Park Community Center.
DATES: Fridays and Saturdays, October 19, 20, 25, 26, and 27 from 6:00-11:00pm, and a separate LITE NITE on Thursday, October 25 from 5:00-9:00pm, featuring a modified haunted house.
This event features an indoor haunted house (paid reservations required), outdoor haunted walkthrough, shows, games, train rides and family entertainment.
Timed paid reservations are required for the indoor haunted house, which is appropriate for ages 7-12. The LITE NITE (Oct 25) haunted house is for ages 5-12, with brighter lighting, less intense scares and a modified soundtrack. Reservations are $6.00 starting September 15, and $9.00 starting October 6. Paid reservations can be booked in person, online, or by calling the Box Office at 561-347-3948. Reserve early…time slots do sell out.
Other family activities include:
haunted walk-through attraction "Granny Grim: Alien Lab" (closed on LITE NITE, Oct 25)
LED lighted stilt-walking "robots" & DJ show (1st weekend)
Animal Tales "Creature Feature" show (2nd weekend)
glow-in-the-dark carnival games
trackless train rides
glitter tattoos
make and take
trick or treating
food for purchase
Entertainment and attractions require activity tickets, which can be purchased onsite the day of event with cash or credit cards.
Two new attractions are scheduled- an inflatable Fun House Maze and the "Creature Feature" show by Animal Tales, a hands-on experience introducing kids to some mysterious animals, such as a boa constrictor, a hedgehog, a chinchilla, and more!
A free indoor Trick or Treat Trail will be featured nightly. Local businesses interested in participating as a vendor in the Trick or Treat Trail may visit the website for details. http://www.sugarsandpark.org/shriek-week
WHERE: 300 S. Military Trail, Boca Raton
---
A fun, safe, not-so-scary, Halloween experience for your kids at the Palm Beach Zoo!
Special Evening Hours Fridays & Saturdays with trick-or-treating during these times…
10/19 10am-4pm and 5pm-9pm
10/20 10am-4pm and 5pm-9pm
10/21 10am-4pm
10/26 10am-4pm and 5pm-9pm
10/27 10am-4pm and 5pm-9pm
10/28 10am-4pm
The public is invited to have a howlin' good time at "Boo at the Zoo!" Guests will enjoy trick-or-treating, costume contests, live music from a DJ in the Interactive Play Fountain area, giveaways, haystack hunt, face painting/airbrush tattoos, roving animal encounters, not-so-scary wildlife presentations and much more! Boo At The Zoo!
WHERE: 1301 Summit Blvd, West Palm Beach
---
Boca Raton Libraries Celebrate Halloween!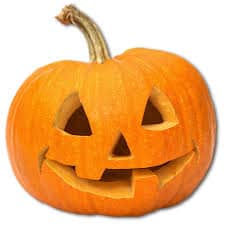 The Boca Raton Public Library is celebrating Halloween early this year! There will be free shows at both libraries. Kids, wear your costumes for a trick-or-treat activity after each show!
COST: Arrive up to 30 minutes early to get tickets.
DATES/TIME: October 19th 3:30 p.m.
WHERE: Spanish River Library: James Changefield Magic Show
Downtown Library: Suzy Hammer's Pumpkin Patty Show
---
5th Annual Halloween Fall Fest!
DATE/TIME: Friday, October 19th 5:30 p.m.
WHERE: 3 NE 1st Street, Delray Beach
Welcome the FALL SEASON at our 5th Annual Halloween Fall Fest – one of Delray's most popular, family-fun events! Outdoor movie, costume contest, Ghostly history stories, vintage games/crafts, pumpkin patch, family portraits, gourmet popcorn, pizza & more!
---
Frightfully Fantastic Clematis by Fright!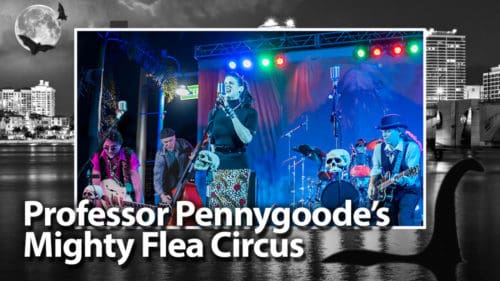 The City of West Palm Beach will celebrate Halloween with a free and frightfully fantastic event, Clematis by Fright, on Thursday, October 25 from 6 to 9 p.m. on the Waterfront. This family-friendly event will feature live music by Professor Pennygoode's Mighty Flea Circus, free kids' activities ranging from hay rides to Ghoulish Games, and a costume contest for all ages for a chance to win over $7,000 in prizes.
WHERE: 100 Clematis Street, West Palm Beach
---
Hoot N' Howl at the Daggerwing Nature
COST: FREE
DATE/TIME: Friday, October 26th 6:00 p.m.-8:00 p.m.
Bring the kids in costume and enjoy not-so-scary Boca Halloween events, games and crafts* while learning about nocturnal creatures such as owls, toads, snakes and spiders! Remember to bring a flashlight and bug spray to continue the adventure outside along the boardwalk at night! *While supplies last.
WHERE: 11435 Park Access Road, Boca Raton
---
Halloween at the YMCA
DATE/TIME: Friday, October 26th (Boynton Y) & Saturday,October 27th (Boca Y) 6:30 p.m.-9:00 p.m.
Our Annual Halloween at the Y! Bring in your bags of candy to claim your tickets to this highly anticipated event!
ymcaspbc.org/halloween
WHERE: 6631 Palmetto Circle S., Boca Raton
9600 S.Military Trail, Boynton Beach
---
Cinemark Celebrates Dia de los Muertos with Exclusive Return of Coco
COST: Tickets to see the movie at Cinemark are only $5. Fans can upgrade to D-BOX seats, luxurious recliners equipped with extendable footrests and patented individual motion controls to create a highly personalized, comfortable and immersive experience, for an additional $5.
DATE/TIME: Friday, October 26th
Showtimes include 10:45 a.m., 1:25 p.m. and 4:05 p.m.
To reserve your seats, please visit https://cinemark.com/coco?showDate=10/26/2018
Get ready to sing along to Coco, the animated fantasy film from Walt Disney Pictures and Pixar Animation Studios. Returning exclusively to Cinemark theatres on Oct. 26, the film comes just in time for Día de los Muertos, otherwise known as Day of the Dead.
WHERE: Cinemark Paradise 24 and XD 15601 Sheridan St., Davie
---
Yaalloween at the Young at Art Museum!
DATE/TIME: Friday, October 26th 3:00 p.m.-8:00 p.m.
WHERE: 751 SW 121st Avenue, Davie
Happy YAAlloween! Put on your favorite costume and get into the Halloween spirit for a evening of artful, frightful fun for the entire family at Young At Art Museum. This museum-wide party features Halloween-themed Art Activities including Finger Puppet Creatures, Monster Puppets, and a Spooky I-SPY Activity, Monster Mash Music Time; Colorful Costume Parade, Family Costume Contest and more!
Museum Admission: $14 per person; $12 for Broward County residents, seniors and children over age 1; and $11 for military members their immediate families.
For more information visit YoungAtArtMuseum.org or call 954-424-0085.
---
Cinemark Celebrates with Three Halloween Movies!
COST: For "The Nightmare Before Christmas" tickets and information visit https://regmovi.es/2MhfWu0
For Hocus Pocus tickets and information visit https://www.amctheatres.com/participating-theatres/hocus-pocus
For Cinemark tickets and information visit https://www.cinemark.com/coco
DATE/TIME: Coco through November 1st, Hocus Pocus through October 31st, Nightmare Before Christmas through October 31st
WHERE: Cinemark Theatres
---
SOMething Scary at Space of Mind Event!
COST: Attractions range from $2-$8
DATE/TIME: Friday, October 26th 6:00 p.m.-10:00 p.m.
WHERE: 102 N Swinton Avenue, Delray Beach
Dead fish litter the beaches. The skies are brown and murky. The Eskimos are sweating. SOMething Scary is coming this Halloween as Space of Mind (SOM) – the modern schoolhouse imagines a world haunted not by goblins and ghouls, but by the repercussions of environmental disasters. This educational (and terrifying) haunted house is called Planet SOS! accompanied by festive and frightful games, clothing upcycling booth, deliciously devilish (and sustainably sourced) snacks and treats, as well as costume contests with prizes in two categories: Most Creatively Reused Materials, and Best Planet-Saving Hero.
There will also be a digital media art installation featuring student-produced documentaries and an art show of sustainably produced sculptures. Attractions range from $2-$8, and proceeds benefit SOM's new nonprofit initiative, the Community Classroom Project. Details are online at www.ccpdelray.org
---
Fall Festival at the Grace Community Church!
DATE/TIME: Friday, October 26th 5:30 p.m.-7:30 p.m.
WHERE: 600 West Camino Real, Boca Raton
Fun for the whole family!
Trunk or Treat
Costume Contest
Raffle
Refreshments
Games
Bounce Houses
Candy
And more!
---
Trick Em' Treat Em" Costume Party at Patch Reef Park!
COST: $5 per child
DATE/TIME: Friday, October 26th 10:00 a.m.-12:00 p.m.
WHERE: 2000 Yamato Road, Boca Raton
Trick 'Em Treat 'Em is coming soon! Grab your mask or your broom. Patch Reef Park will be your host. So maybe come dressed as yourself, a witch or a ghost! 🎃👻🦇
• NEW Mr. Bone's Egg Hunt
• Cookie Decorating
• Crafts
• Games
• Goodie Bags
• TONS of candy
• and SO MUCH MORE!
*Tickets can be purchased the day of the event inside our community center
---
7th Annual Tradewinds Park Fall Festival
DATE/TIME: Saturday, October 27th 10:00 a.m.-4:00 p.m.
Tradewinds Park Fall Festival is an annual family event to raise funds for the retired horses that reside at Tradewinds Park.
Fall Festival activities include Pony Rides, Model Steam Train Rides, Hay Rides, Fall Themed Carnival Games and Crafts, Farm and Stables Tours, a Pumpkin Patch, Balloon Twister, Face Painting, Bounce Houses, Archery, Entertainment, Food Trucks, opportunities to take photos with Fall Festival painted horses, and more!
Tradewinds Park is home to seven retired horses that were once a part of the riding program at the park. They have served the public faithfully, giving numerous trail rides and pony rides to patrons throughout the years. Now they get to enjoy their senior years in the park as their forever home.
WHERE: 3600 West Sample Road, Coconut Creek
---
Boynton Beach Haunted Pirate Fest and Mermaid Splash
DATE/TIME: Saturday, October 27th, 11:00 a.m. – 9:00 p.m.; Sunday, October 28th, 11:00 a.m. – 6:00 p.m.
East Ocean Avenue, in Downtown Boynton Beach, will be transformed into a lively pirate village, and mermaid lagoon, packed with fun-filled activities and entertainment for all ages!
Enjoy live music, children's activities, pirate re-enactments and stunt shows, an interactive pirate ship, magicians and fairies, Captain Jack, a spooktacular haunted house at the Schoolhouse Children's Museum and Learning Center (admission fee). There will be live mermaids in a tank, children's crafts, the Mermaid Splash Pageant, awarding prizes to Miss Mermaid and 'Lil Miss Mermaid.
For more information, visit www.catchboynton.com or call 561-600-9093.
WHERE: 100 NE 4th Street, in Downtown Boynton Beach
---
Halloween Fun is Brewing at the Gardens Mall!
DATE/TIME: Starting Monday, October 22nd 6:00 p.m.-10:00 p.m.
WHERE: 3101 PGA Blvd, Palm Beach Gardens
Just like magic, Batty Manor will appear in the Grand Court. The spooky little cottage opens on Monday, October 22, setting the stage for a cauldron bubbling over with fun. It's the perfect location for Instagram-worthy Halloween pics.
Then on Saturday, October 27, Boogah & Hoogah move into Batty Manor. The goofy goblins will perform six silly shows that are sure to delight your little monsters. The Gardens Mall and Imagination Theatre Etc. present Boogah & Hoogah's Haunted HouseParty. The duo will get everyone howling with daily performances at Batty Manor at 1 p.m., October 27 through October 31.
On Halloween, scare up a costume and get ready for a frightfully fun evening. The Gardens Mall is hosting a "Spooky Soiree!" in the Grand Court beginning at 5 p.m., with activities and store giveaways for the kids. Plus Boogah & Hoogah will host a special show beginning at 6 p.m.
---
Trick or Treat at the Delray Marketplace!
COST: Free
DATE/TIME: Monday, October 29th 5:30 p.m.-8:00 p.m.
WHERE: 14851 Lyons Road Ste 121, Delray Beach
Join us for a FREE, fun and safe Halloween celebration:
For safety, parents must accompany children throughout the event.
• Kids 10 and under can "pick" their favorite pumpkin to decorate
• Trick or Treating for kids 10 and under in costume
• Crafts
• Balloon Twister
• Face Painting
RAIN DATE: Tuesday, October 30, 2018
While supplies last. One pumpkin per child. Event is subject to change without notice.
---
Movie Night At The Yard!
COST: $6 or both for $10
DATE/TIME: Tuesday, October 30th 6:00 p.m.-11:00 p.m.
WHERE: 56 Northwest 29th Street, Miami
Round up your kiddos and Fido for Bad Mama Jamas + The Wynwood Yard Present: Movie Night @ The Yard, a pre-Halloween family night out at The Yard. In partnership with Bad Mama Jamas, The Wynwood Yard helps your kids shake off those Halloween night jitters with its chill bring-your-own-blanket, and your best costume, outdoor movie huddle.
Choose between a screening on the biggest outdoor projector ever of Disney Pixar's Coco from 6:45 to 8:30 p.m. for $6 per person or kid-friendly spooky flick, Hocus Pocus from 8:45 p.m. to 11 p.m. (also $6 per person) or go with both for just $10. 20% of the proceeds from your purchase will go the Florida Breast Cancer Foundation!
Space is limited to snag your tickets now at http://bit.ly/prehalloweenmovienight Password: BMJ2018
---
Halloween Event at Mizner Park!
COST: FREE
DATE/TIME: Tuesday, October 30th 4:00 p.m.-7:00 p.m.
WHERE: 327 Plaza Real, Boca Raton
On Tuesday, October 30, 4 p.m. to 7 p.m., celebrate Halloween a day early! Come dressed in costume and visit participating merchants for treats and enjoyHalloween themed activities including crafts with artNEST Delray and "spooky" story time with the Boca Raton Library. Pink glow-in-the-dark necklaces and treat bags will be distributed while supplies last. Check-in located at the Pink Patio neighboring Kendra Scott.
---
First United Methodist Church Pumpkin Patch!
COST: FREE Admission
DATE/TIME: Through October 31st 10:00 a.m.-7:00 p.m.
WHERE: 9087 Glades Road, Boca Raton
There will face painting, hot dogs and refreshments, photo opportunities, and most of all truckloads of pumpkins straight from the farm. If students want to volunteer in the patch or help unloading they qualify for community service hours. Contact Doris at 561-395-1244. Our admission is and always will be FREE. We accept Master Card, Visa, Checks & Cash.
---
Boca Raton Halloween Events: Pin for Later!