MOMpreneur: n. defined as a female business owner who is actively balancing the role of mom and the role of entrepreneur.
Happy Monday Modern Boca Moms! Welcome to our next installment of MOMpreneur Monday, highlighting Florida businesses and brands that were founded by female entrepreneurs and fellow Mommas.

---
Today's featured MOMpreneur is…well…me!
It's official: ModernBocaMom.com has been in business for FOUR years (as of March 18, 2018) and I thought I'd re-introduce myself to my readers and provide a little update to those who have followed "MBM" since the beginning.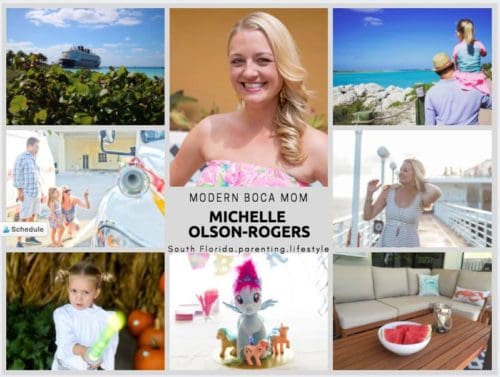 ---
Tell us a little bit about yourself…and of course, why you decided to become a MOMpreneur.
I recently shared my startup story on Voyage MIA, but here's the short version: I've always wanted to run my own business.
I initially thought that would happen to me taking over a boutique public relations agency in NYC. But, the best-laid plans don't always work out like you think they will… And sometimes it's a blessing in disguise.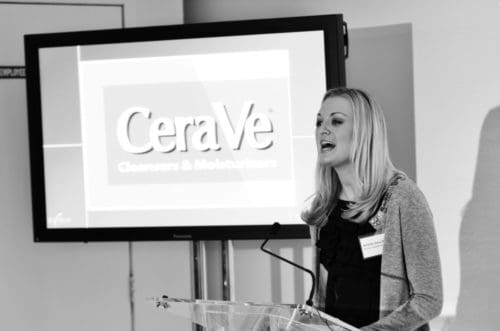 I had the seed of an idea growing in my head after we moved from NYC back to Boca Raton in 2013 and I was struggling to find educational activities to do with my 5-month-old daughter. Luckily, I found a music class for babies through our local children's museum, but their website was terrible.
Where was that "go to", organized, an easy-to-read site for moms like me to find out what was happening for families in Boca Raton and beyond? There was no such thing, so I decided to create it myself: ModernBocaMom.com.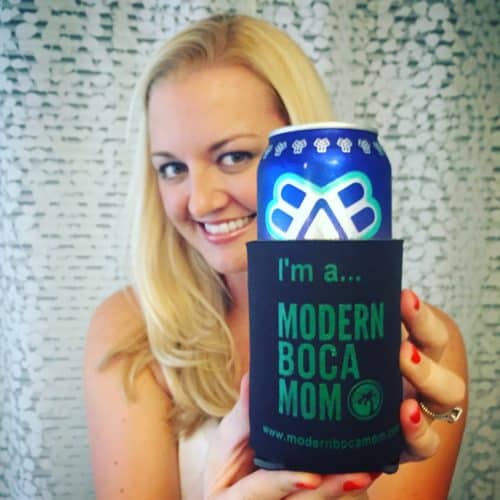 How did your business get started? Did you have many challenges along the way?
Challenges, yes. And those challenges are constant and evolving. I still think digital promotion is a relatively new concept to many businesses in South Florida. This can make selling paid promotion on a local blog sometimes tricky. You also need to set up necessary services such as email and a website to promote yourself. However, the blog (and its social channels) have grown enough to where I am getting pitched by statewide and national brands who want to reach my audience. I essentially monetize MBM by:
Selling sponsored content- blog posts AND edited/LIVE video
Display advertising
Selling social media promotion on Facebook, Twitter, Pinterest and my biggest social revenue driver: Instagram
I also occasionally receive compensation for hosting or attending certain events. It's a lot of work, but I LOVE IT!
MBM is also very time consuming; feeding the blog with new content 4-5 days per week, learning how to do it properly along with SEO, learning Quickbooks, developing event concepts, attending events, networking with other bloggers and business owners and raising a preschooler. I'm sure many moms can relate!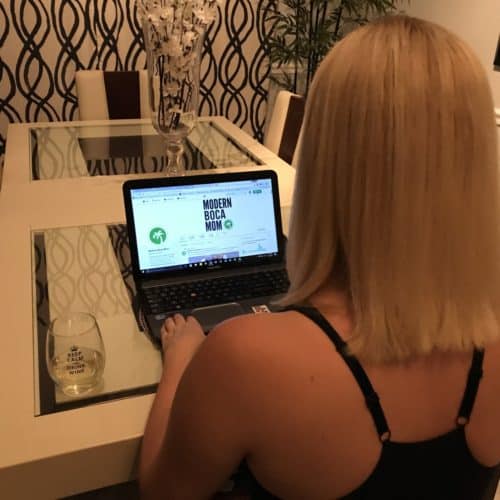 What is truly unique about Modern Boca Mom?
Modern Boca Mom is the only localized lifestyle website for the stylish & modern South Florida Mommy that focuses solely on commerce, business, MOMpreneurs, events and amenities available to Boca Raton and surrounding area families.
I am also often hired to host or emcee events for businesses in the area, bringing in a targeted audience of local moms and kids to that retailer, school or business. I love the events side of MBM! It's not something I was really expecting to be doing, but I really enjoy interacting with my readers, especially at our #grandviewmoms Mommy & Me classes, and their adorable children!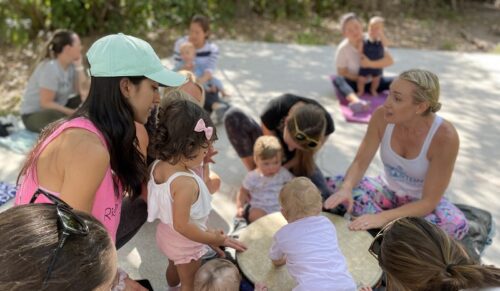 My one folly: remembering everyone's name. Don't take it personally- that's where my "mom brain" really kicks in! Sorry in advance!
What exciting things are coming up with Modern Boca Mom?
Well, it's Palm Beach County spring break, so I have been elbows deep in camp research, recommending camp options for not only this week, but for summer as well.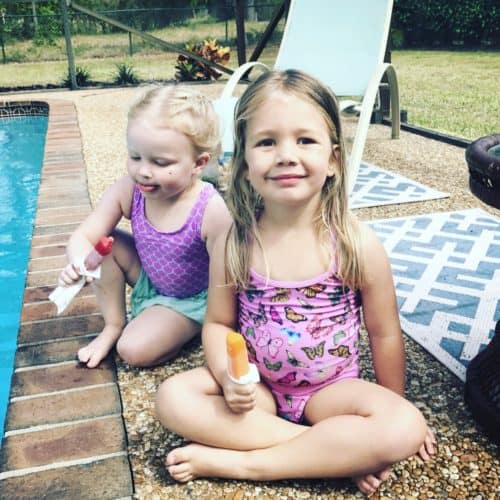 I'll be attending Disney Social Media Moms on the Road conference in Miami this Wednesday and was also just invited to Social Media on the Sand at Beaches Resort Turks & Caicos. We were supposed to attend last year, but Hurricane Irma canceled those plans. It was a bummer. 🙁 But at least now Avery has a passport!
I'm looking forward to our annual April 7th pilgrimage to Boca Bacchanal because it is so darn fun and delicious and benefits the Boca Raton Historical Society, which is an organization that I support.
Oh yes, and I am STILL a regular contributing blogger at BocaMag.com writing two "Boca Mom Talk" articles per month. I love being able to reach local parents through Boca Raton magazine's loyal audience as well!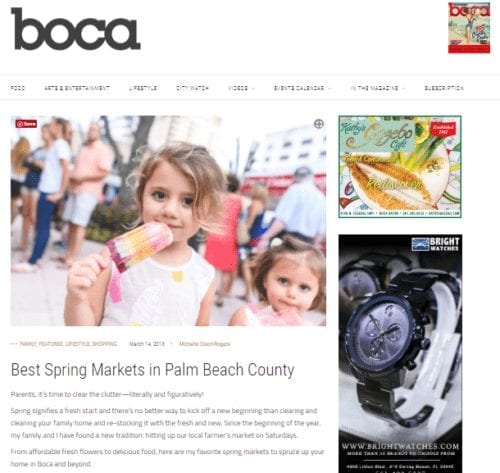 What do you love about living and working in South Florida?
I am a Boca Raton native and although I enjoyed my years in New York, I always knew in my heart I'd be back. My family is here and now I have a wonderful set of old and new friends to hang out with. And we are SO LUCKY to have the things we do for our kids in the area!
I'm just glad I could convince my Maine husband to become a South Floridian! #dailybocaavery seems to have adapted no problem though…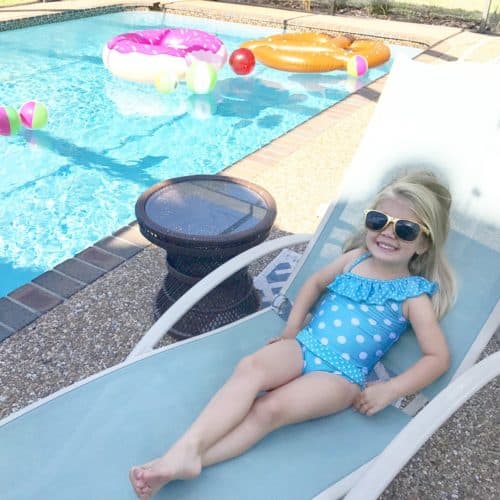 Here is an update on MBMom's "progress" by the numbers thanks to loyal readers like YOU:
5.7K Twitter Followers

195K+ Website Visitors

655K+ Website Page Views

86 "Boca Mom Talk" columns on BocaMag.com

1 Print Article in Boca Raton magazine
THANK YOU FOR READING, FOLLOWING, LIKING AND SHARING!!!
---
SUBSCRIBE to Modern Boca Mom here!