I really enjoy scrolling through Facebook this time of year. Parents posting happy travel photos as they visit extended family in far flung locations… I love to see where people are from or what new locale they've chosen to make new holiday traditions at with their families. Since we live in Florida, I know many of us prefer to host guests this time of year versus leaving town. But, that doesn't mean we shouldn't be thinking ahead to 2018 travel. Spring break and summer will be here before we know it! And I know I'm dreaming about a spring break 2018 cruise vacation. Dear Santa…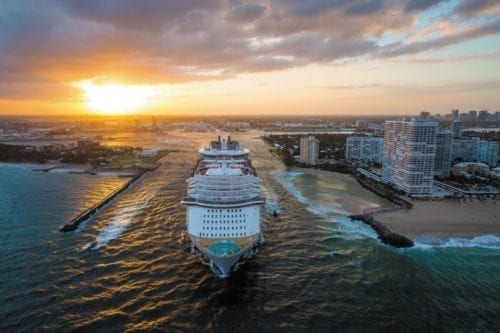 According to travel agent Christina Pinto, the cruise industry is entering what they've dubbed "wave season". Believe it or not, the majority of 2018 and 2019 cruises will be planned by March! That means, there are major deals and discounts to be had from cruise lines. And here's where you can get them: Boca Raton's Expedia CruiseShipCenters. They have a brick and mortar storefront for all of your 2018 travel planning needs right in the Shoppes at Blue Lake (off of Yamato Road).

Why you shouldn't wait to book your Spring Break 2018 Cruise Vacation…
I know that I personally can get into the mentality of "let's wait till the last minute deals come out". But, cruise lines aren't offering too many of those anymore. They're actually offering better deals up front. If you like Royal Caribbean, for example, they are incentivising cruisers by offering additional onboard credit to people who book more than 6 months in advance with a non-refundable deposit.
Yep, the early bird does get the worm in this case when it comes to your spring break 2018 cruise vacation! Shopping for the best cruise deals as soon as possible ensures you won't miss out! Time to get booking!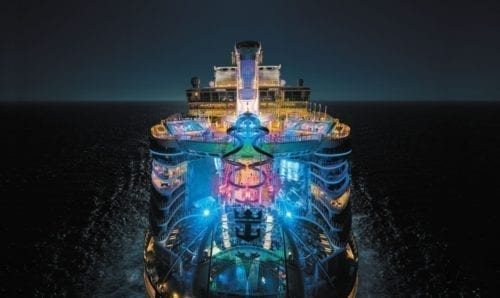 ---
Sponsored: This spring break 2018 cruise vacation post was sponsored by Christina Pinto of Expedia CruiseShipCenters. All opinions expressed in this blog post are my own and not influenced in any way by the sponsor. Any statistic, quote or other representation about a product or service should be verified with provider. Please refer to this site's Disclosure for more information. I have been compensated, but that does not impact my views or opinions.