When I lived on Long Island, I used to go to the same Italian joint week after week: Elisa's in Belmore. My friend's (now husband) Rocky (of course his name is Rocky) co-owned it and he would wine and dine us whenever we were starving after a long day at work. Italian food was comfort food to me. Especially during those cold NE winters.
Luckily, we don't have freezing weather down in South Florida, so Italian food is celebratory! Fresh Italian fare and seafood is served right on the water,  like at Café Med Ristorante in Deerfield Beach.
Café Med Ristorante recently debuted nearly two dozen new menu items this month. Inspired by a visit to Arthur Avenue in The Bronx and Boston's North End, Executive Chef Tulio Castilla Jr. made the changes with a focus on authentic Italian recipes, fresh ingredients and Old World traditions. Simplicity is key in the new Café Med menu, which offers 50-plus items ranging from appetizers and salads to pasta, vegetarian options, seafood entrées and meat entrées, available as individual or family-sized servings.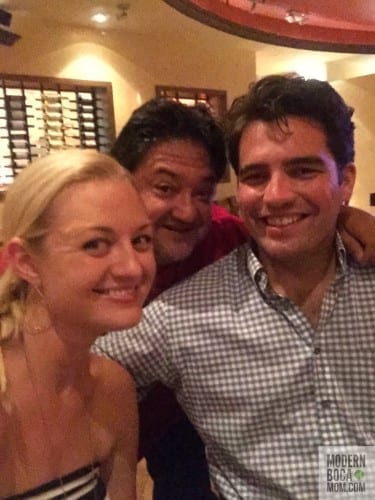 "Our cuisine is different than your typical Italian-American fare in that it stays truer to deep-rooted Italian traditions," says Castilla. "We really want guests to feel transported to Italy with the authentic flavors and recipes presented at Café Med."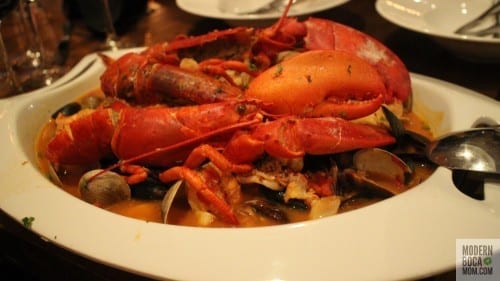 And transported we were at the recent press dinner at the restaurant. Check out the delicious gallery of options (food and cocktail) below!
---
Café Med is located at 2096 N.E. Second St., Deerfield Beach, in the Wyndham Deerfield Beach Resort. Café Med is open for breakfast daily from 7 a.m. to 12 p.m. and dinner Sunday through Saturday 5-10 p.m. For more information, visit www.cafemeddeerfield.com or call 954-596-5840.