Whether you have a mini (2-3yo), a classic (3-5yo) or a premiere (5-8yo) player in your home, Soccer Shots South Palm Beach is ready to make a positive impact on your child's life through the game of soccer.
What is Soccer Shots South Palm Beach exactly?
It's an engaging children's soccer program with a focus on character development on and off the field. Soccer Shots coaches are the best-trained in the business and their expert-approved curriculum is age-appropriate and aligns with childhood education standards.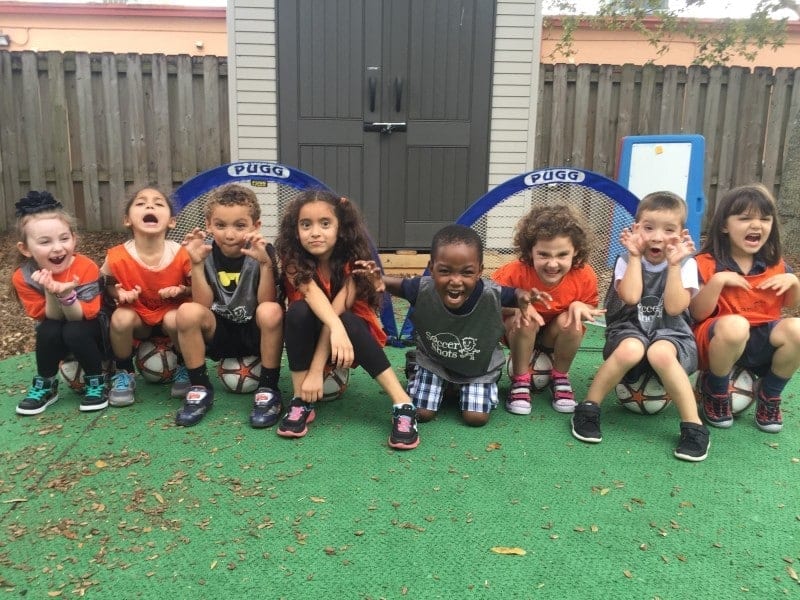 Soccer Shots South Palm Beach also provides an exceptional customer experience and ongoing communication with parents. You gotta love that.
Just when you were out of ideas for activities for your 2-year-old, something like this crosses your inbox. Modern Boca Mom is so excited to partner with this wonderful local program and help our readers feel completely confident that their kids will learn from amazing coaches and a curriculum that is built for their age group. It's so important!
---
Available Programs:
View Locations & Register HERE!
---
Once you find and sign up for a program and location that fits with your family, you will receive:
A weekly summary of what your child learned at Soccer Shots.
Pro-active communication regarding any cancellations due to weather or other circumstances.
Timely, responsive communication from coaches or staff. You can expect to receive a response to any questions within 24 hours.
Let your Boca kid take their best shot…with Soccer Shots South Palm Beach!
---
Daniel Villegas is the Owner/Director of Soccer Shots Palm Beach County. He comes from a very strong soccer background that includes coaching and developing young children's soccer skills. As an adolescent, he grew up playing the game in Miami, FL, and his fiery passion for the game earned him a professional contract out of high school. Once signed, he went on to play the game in different parts of the world from Brazil, Mexico, Spain, USA, to his own native country of Colombia. Daniel currently dedicates his time to giving back to the game by coaching at a local youth club.
Daniel believes that giving back to young kids is the most important task on his agenda, which is why he specifically works with children to promote healthy and active lifestyles at a young age. He knows first-handedly that soccer doesn't just create good fitness habits, social and teamwork skills, but it also creates a good character for young kids that will last a lifetime!
Contact:
dvillegas@soccershots.org or 305-484-9143
---
Sponsored: This post was sponsored by Soccer Shots South Palm Beach. All opinions expressed in this blog post are my own and not influenced in any way by the sponsor.  Any statistic, quote or other representation about a product or service should be verified with provider. Please refer to this site's Disclosure for more information. I have been compensated, but that does not impact my views or opinions.