Are you tired of the same boring birthday parties? Join the club. When my daughter wanted to do something special for her 10th birthday, we knew we had to think outside the box. We scoured Boca Raton to find the coolest and most original party venue for her and her closest friends. And I think we succeeded! #dailybocaavery is a big fan of the Disney+ movie, Sneakerella, and she really got into personalizing her shoes after she saw it. Around the same time, I also happened upon a local children's shoe company on Instagram called @StyleChild. Not only do they sell the most adorable, high-quality shoes in their Boca Raton showroom (and online), but they will also host a sneaker themed party for your kids where they get to decorate their own kicks dubbed a Sneaker Stylist Birthday Bash!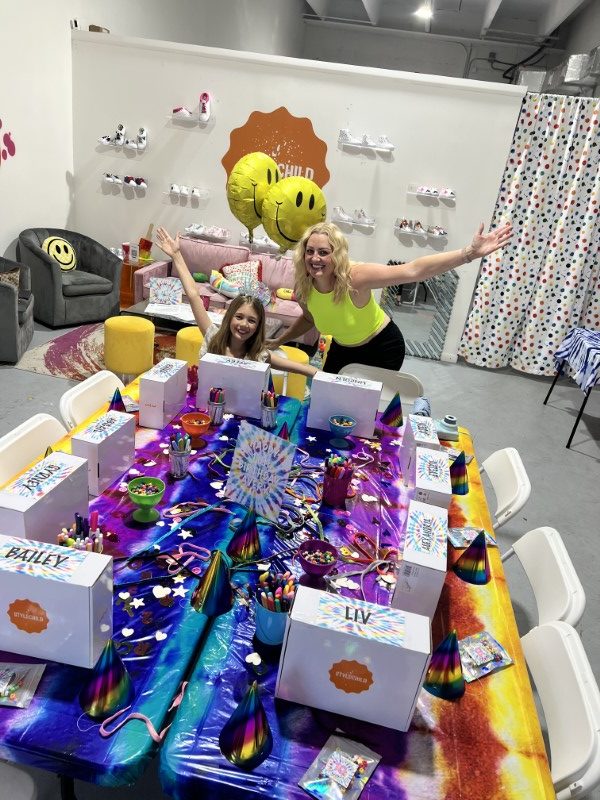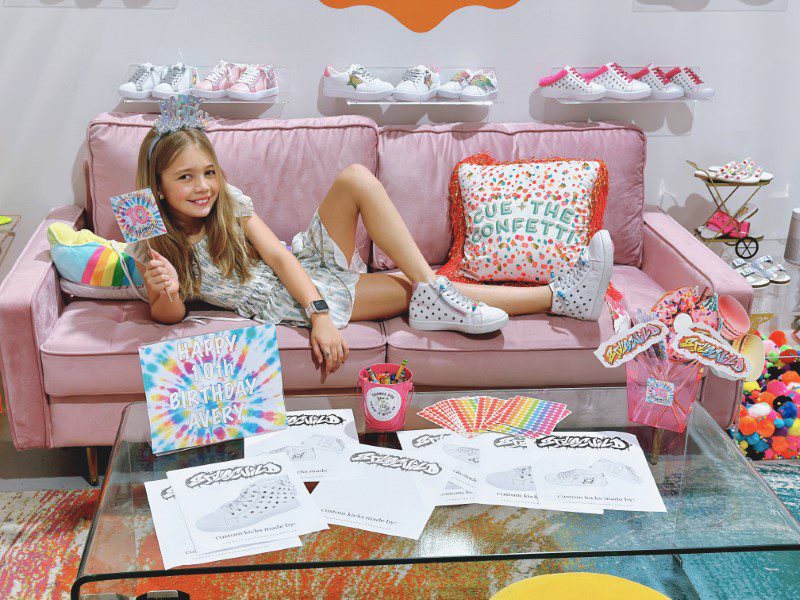 I ran the idea by Avery and she was 100% into it. So I reached out to the MOMpreneur founders to book a 2-hour party at their showroom.
(Fun Fact: they can also bring the party to YOU for an upcharge! A StyleChild celebration is recommended for boys and girls ages 5+.)
A Sneaker Themed Party at StyleChild Includes:
Sneakers with each child's name personalized on the box
Sneaker markers and stencils
Assorted color lace options to change out
Assorted color beads to add to sneakers
Letter beads (names will be pre-beaded on the sneaker if under the age of 8)
Custom party favor bags for DIY bracelets/necklaces (laces and beads) to take home or do at party
Table cloths and table set up theme coordinated if needed
Custom email invite to send out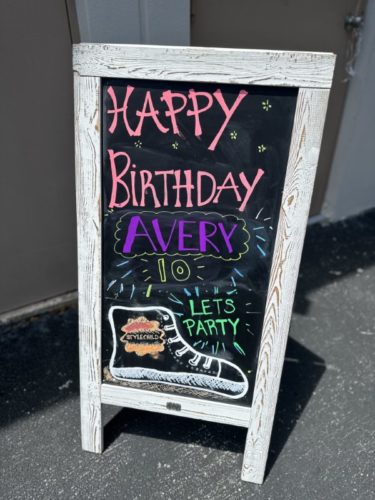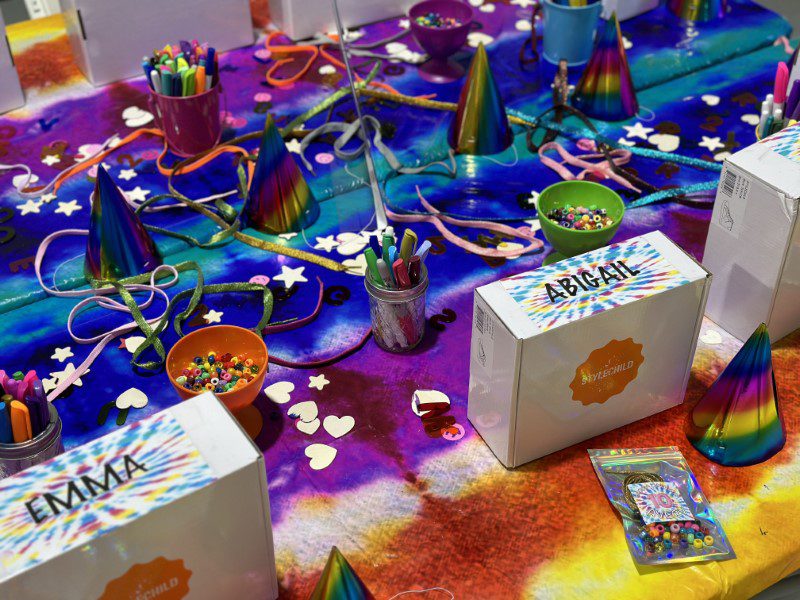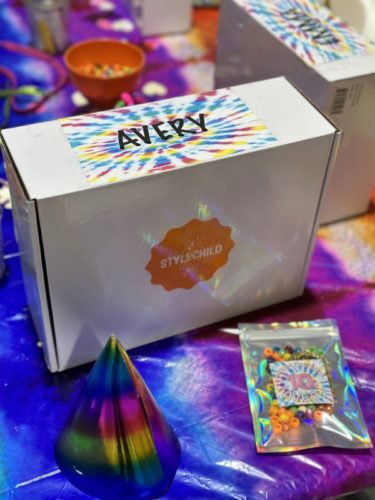 What I brought to the Sneaker Themed Party:
I felt like I hardly brought anything to #dailybocaavery's birthday bash! Aside from a few extra plates/cups/napkins that I thought we'd need for the food, StyleChild had it all covered including the table setup.
I ordered popcorn chicken, fruit and cheese and veggie platters from Publix to serve our guests. We also stocked a cooler with lemonade, bubble water and a few hard ciders for the grown ups. For dessert, I ordered some amazing custom donuts from Sweet Missy's in lieu of a traditional birthday cake.
Is it just me or do you hate cutting and plating cake slices at a child's birthday party as much as I do?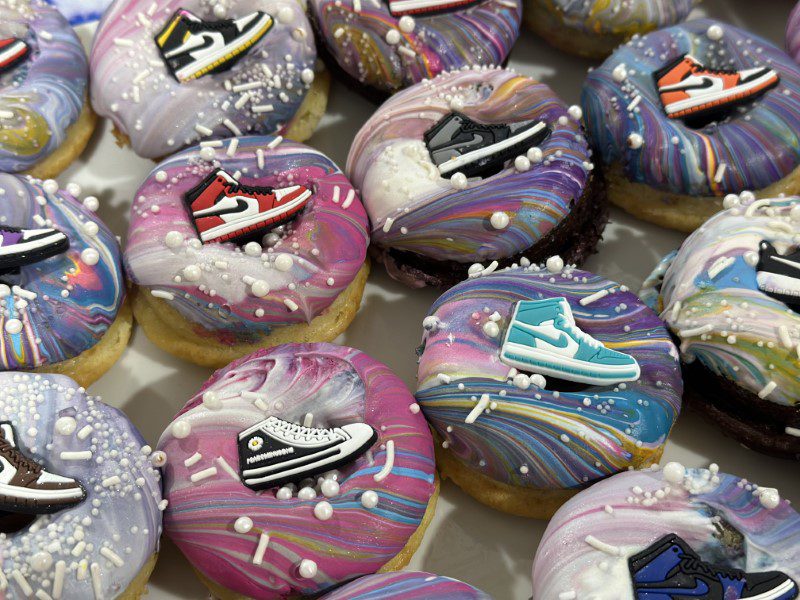 Sweet Missy's went above and beyond creating custom neon swirl icing to match the StyleChild sneaker themed party decor and found adorable sneaker charms (for the kids to add to their Crocs later on) to decorate them. Everyone loved these chocolate and vanilla cake donuts!
We also set up our family photo booth, which is always a huge hit, using the app, Simplebooth:
Sneaker Themed Party Add-Ons:
We were gifted a candy bar for our party and it was a HUGE HIT! If you can swing it, I would definitely get this add on.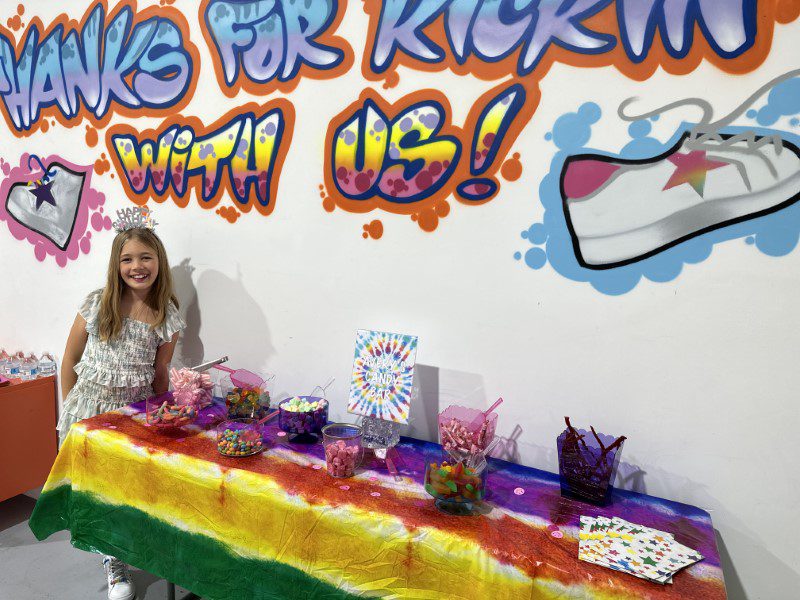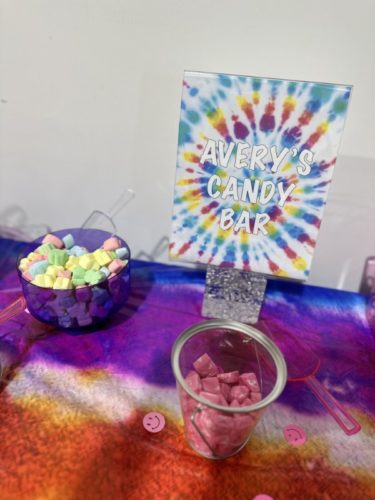 You can also request to decorate additional accessories:
Headbands
Zipper pouches
Large tote bags
The kids (and this adult, quite frankly) had an absolute blast designing their StyleChild shoes and accessories at #dailybocaavery's sneaker themed party. Their little personalities shined quite brightly through their one-of-a-kind creative designs!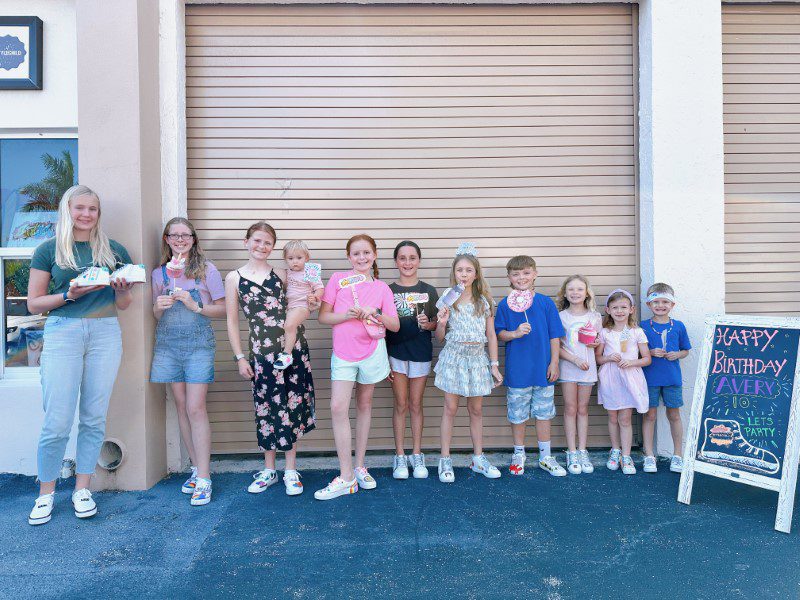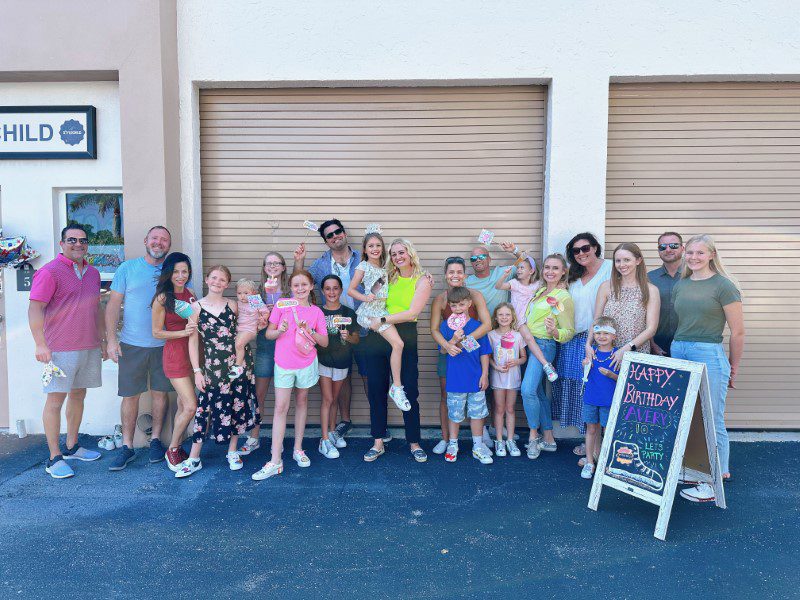 To book your own sneaker themed party at StyleChild in Boca Raton, click here.
Contact:
Info@StyleChildByJL.com
(561) 617-5901
1101 Holland Drive, Suite 5
Boca Raton, FL 33487