MOMpreneur Monday: Isn't It Mermazing Character & Kids Party Entertainment Company
MOMpreneur: n. defined as a female business owner who is actively balancing the role of mom and the role of entrepreneur.
Welcome to our latest installment of MOMpreneur Monday, highlighting businesses and brands that were founded by female entrepreneurs and fellow mommas!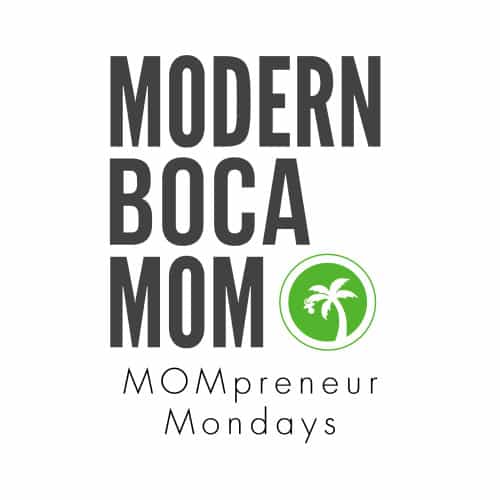 ---
Today's featured Modern Boca MOMpreneur is Molly Ricker, founder of Isn't It Mermazing, LLC, a character and kids party entertainment company serving South Florida.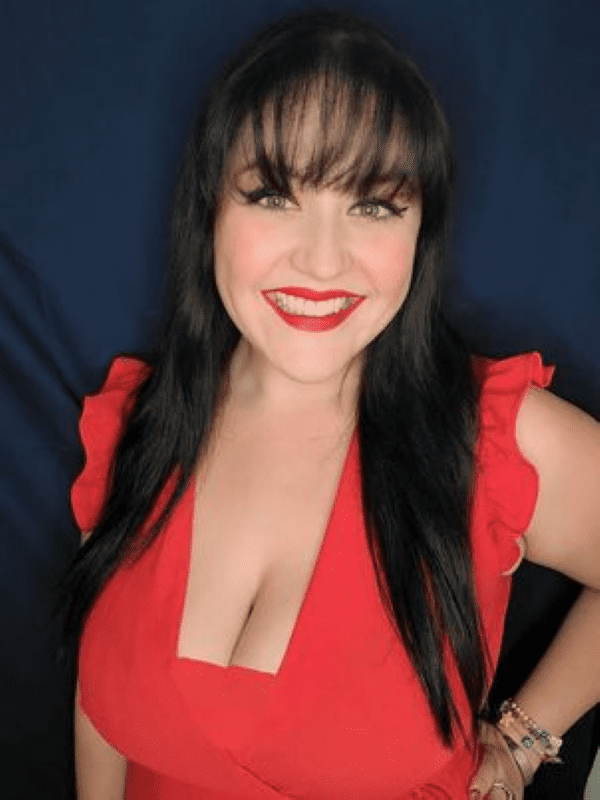 Tell us a little about your background and why you decided to start Isn't It Mermazing, LLC…
Hi! My name is Molly Ricker and I am a small town girl from North Conway, New Hampshire. My career, if you can believe it, is being a professional princess and mermaid. I have loved performing since I first stepped onto a stage at four years old. From that moment on, I knew that it was what I was born to do.
I went on to get my degree in Theatre Arts and Acting from Plymouth State University. After college, I worked for Princess Cruise Lines as an Activities Director. I was in charge of dance classes, the pop choir, a flash mob,  game shows, trivia and more! I even wrote and directed my own mystery show on board! It was a dream achieved for me.
Unfortunately, COVID took that dream away and so I had to come up with a new one. I was feeling lost and depressed living with my parents at 25 years old in my tiny town with nothing exciting going on. It was then that I decided to stop feeling sorry for myself and change the course of my life.  I quit my temporary minimum wage job and packed up my Volvo for a week-long relocation trip to Florida. I had no friends there, no family and no job. I had secured an apartment with a roommate, but unfortunately that fell through during my trip. But despite all these obstacles, what I did have, was the determination to make something of myself and so I did.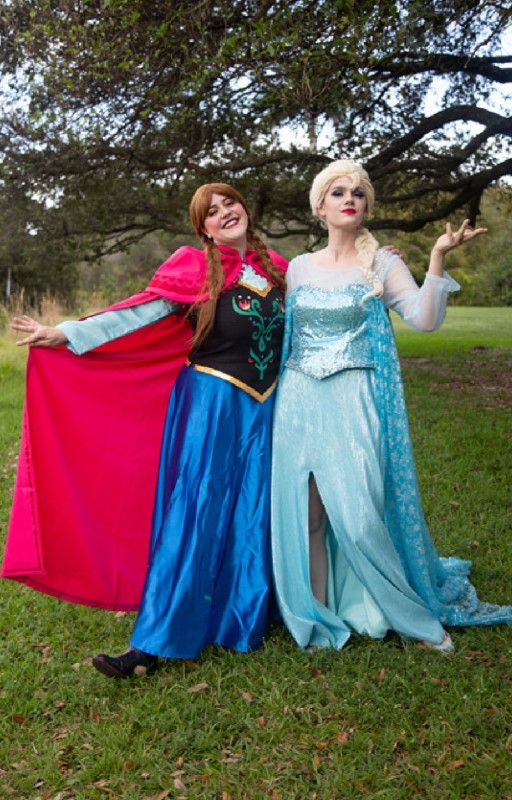 I came down here to Florida to start a new life and  was a waitress for about a year. I wasn't feeling fulfilled and I had no idea what direction to take. One day, scrolling through Facebook, I saw that this content creator was having a women's business retreat in Dubai. So I took a leap of faith and I went. When I arrived in Dubai, I was surrounded by successful women from all over the world. CEOs, content creators, multimillionaires, etc.
I mentioned to them that I wanted to be a Party Princess, but I just didn't know how. They gave me the best advice I have ever received: "Just start."
When you have powerful, successful female leaders telling you this, you listen.
When I got home, I got right to work. I started by buying my costumes, setting up my website, styling my wigs and creating my kids party entertainment packages to make Isn't It Mermazing, LLC what it is today. This December, I will celebrate 2 years in business and I couldn't be more proud of what I have created and the joy I have brought so many families.
What's unique about Isn't It Mermazing, LLC?
What makes Isn't It Mermazing, LLC stand out from other character and kids party entertainment companies is simply, me. I have a passion for this work that shines through in everything I do. I tailor each performance to my client's unique specifications.  I personally text every client to gather information about their child that will be mentioned during the performance. I spend a lot of time on character development, such as voice and mannerisms to make sure the characters are as authentic as possible.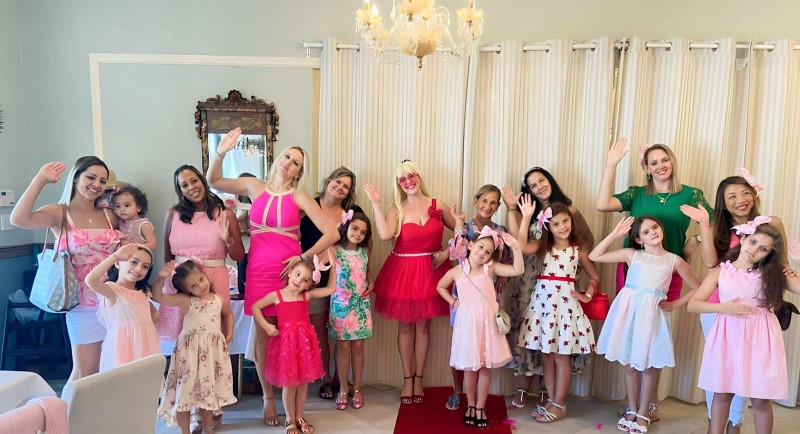 I want there to be no question in my client's minds that the character they hired IS that character. I hand make necklaces for every birthday child that are themed to whatever character they choose.
 I try to make the booking process as easy and seamless as possible. I am constantly updating and improving my services and offerings. My clients mean the world to me. When people book with me, I want them to know that I care about them as human beings. I want them to have the best event possible and I will do everything in my power to make their vision a reality. Making magic for children makes my heart sing to the point where I become emotional. It brings my life so much joy and purpose.
The best story I have is when I was playing The Snow Queen. A little boy saw me from across the room and RAN up to me and said "When I saw you, my heart exploded!" This is why I do what I do. I am just a 27 year-old girl who had a dream and now, because of my amazing clients, my dream is a reality.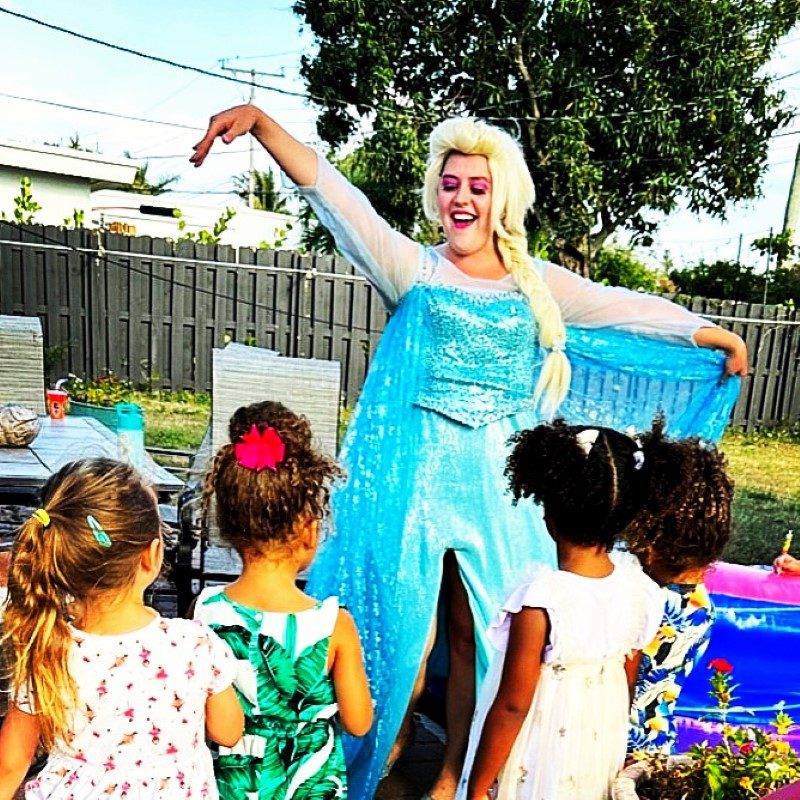 Why should Modern Boca Mom readers become your clients?
I personally care about every single client and our community as a whole. I want to bring that sense of community to our locality. I am working on collaborating with local businesses to help spread joy for their customers.  I give that personal touch that might be lacking elsewhere. I want to create as much magic and as many smiles in our community as possible.
What exciting things are coming up for you and Isn't It Mermazing, LLC?
We are currently working with Tealicious Tea House in Delray Beach on monthly Tea Parties! We held a Barbie Tea Party in August (2023), which was a huge hit!
The next Tea Party will be with Belle on September 24th (2023). Each month, there will be a new character and new activities!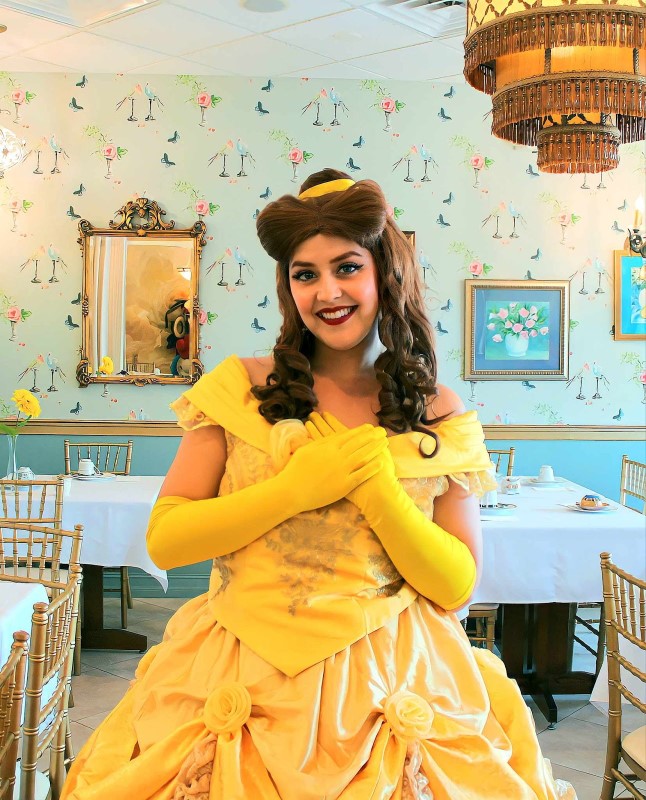 I am also working with non-profits like Sunflower Creative Arts and Habitat for Humanity. Giving back to my community is something that is very important to me. 
What do you love about working and living in South Florida?
Moving to Florida was the best decision I've ever made. Not only do I never have to deal with snow, (yay!) I get to be a part of a community that is so excited to help each other and work together.
The outpouring of love and support I have received from the Delray Beach Chamber of Commerce has been astronomical. I love that there are so many community events to be a part of. I love a good beach day. I especially love wearing sun dresses and heels all year round. The sunshine just seems to make people happier.
Thank you to everyone who has made me feel so welcome. This is just the beginning. 
---
Connect with 

Isn't It Mermazing,

South Florida kids party entertainment: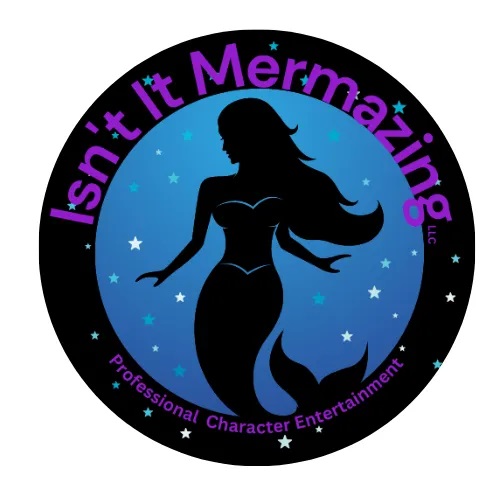 Isn't It Mermazing, Kids Party Entertainment
Main Website: https://www.isntitmermazing.com/
Instagram: @isntitmermazing
Facebook: Mom's Breast Friend