It's time to dip your toes into an ocean of excitement! The long-awaited live-action version of Disney's classic film, The Little Mermaid, is here! And, we get to explore a whole new world under the sea with Ariel, Flounder and Sebastian.
To mark this special occasion, we've discovered something truly remarkable! There are 5 resorts in the United States and Florida offering enchanting 'Under the Sea' activities. These mermaid classes and magical experiences include delightful performances, themed pools, and loads of 'fin-tastic' activities. Come on – let's make some waves and celebrate the return of this timeless tale!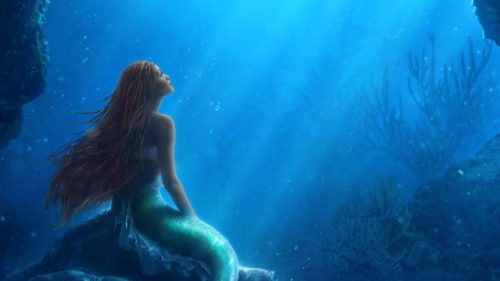 ---
Little Mermaid Classes & Experiences in Florida and Beyond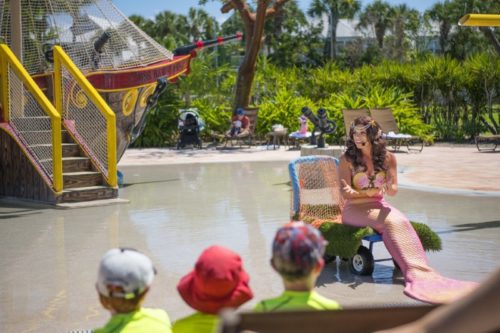 Available Fridays throughout Summer 2023
Flip your fins in the Florida sun at Hawks Cay Resort where mermaids in the making can learn how to swim like a mermaid from a real live mermaid! In a one-on-one session with the resort's very own Koral the Mermaid, Hawks Cay's "Mermaids in Training" receive mermaid classes complete with a special mermaid makeover to become a Certified Hawks Cay Mermaid. Splash around in the resort's pirate ship pool and explore life under the sea in the Mermaid Grotto, purchase your own monofin to swim and enjoy a whale of a tale from Koral at Poolside Mermaid Storytime.
Hawks Cay's Mermaid Training Program is available Fridays throughout the summer for $85/child ($200/child with the purchase of a mermaid fin). Mermaid Storytime and the family pool featuring a pirate ship and Mermaid Grotto are free for resort guests.
---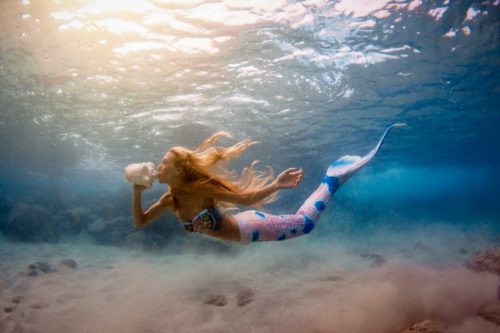 Available Each Friday, Year Round
Live out your Little Mermaid dreams this summer with a fin-tastic experience like no other at Turtle Bay Resort in Oahu, HI. Join Turtle Bay's very own Mermaid Kariel every Friday for "The Brave Mermaid Show", where Kariel regales listeners poolside with tales of her adventures at sea and shows off her own shimmering tail as she splashes around the pool. For a deeper dive into Kariel's experience as a mermaid and to become a certified Turtle Bay Mermaid, kids from ages 4 to 12 can enroll in Kariel's Mermaid Academy for mermaid classes. Little mermaids in-training receive swim fins and unique tails designed with art by Mermaid Kariel before hopping into the water for a lesson in the basics of being a mermaid. Available every Friday at Turtle Bay, The Brave Mermaid show is complimentary for resort guests and enrollment in Kariel's Mermaid Academy can be booked online for $200 per participant. Don't forget to bring the camera and snap a photo to show friends and family back home how you met a mermaid at Turtle Bay!
---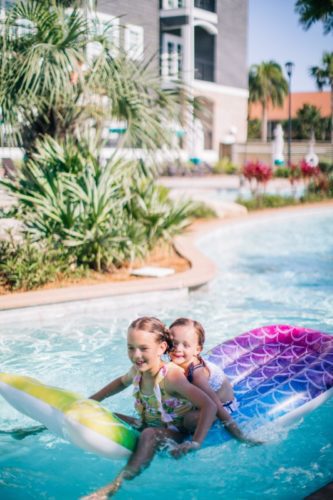 Available Through September 2023
This summer, Henderson Beach Resort is shell-ebrating the much-anticipated release of Disney's new live-action Little Mermaid with an over-the-top swim with mermaid classes at Destin's only luxury family resort. Start your family vacation off with a splash when you visit Henderson's very own mermaid by the pool where children can dive under the sea and swim with a mermaid. Various fin-tastic surprises can be found across the property including sea creature plush toys at the gift shop, mermaid tale costumes at the activities desk and colorful ice cream creations at Sprinkles Café. Watch as your child's inner mermaid comes swimming to the surface and creates memories to last a lifetime. Rates starting at $499 per night.
---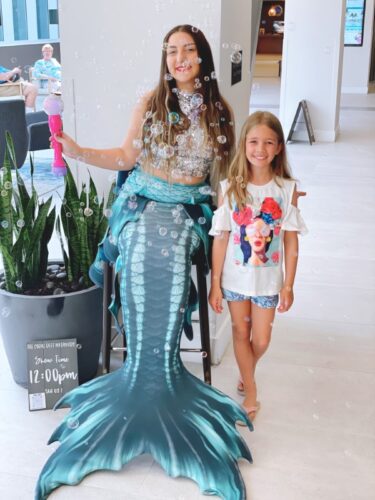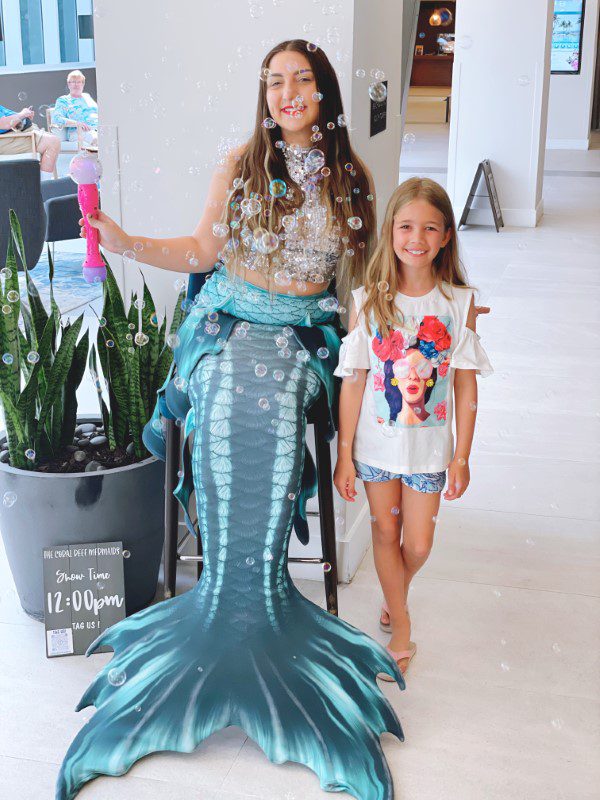 Various Dates Year-Round
You don't have to trek all the way to Orlando to enjoy a magical Mermaid Brunch! Simply flip your fins and head down to The Wreck Bar at B Ocean Resort in Fort Lauderdale for an enchanting family-friendly show and meal featuring real Coral Reef Mermaids.
Saturdays at 11:00 a.m., you can take your kids to enjoy a fantastic interactive mermaid experience.
The storyline: While swimming up to see you (yes, in actual tanks), the mermaids lose their magical gadgets. They need your help to find them! Friends Ella and King Neptune will help you along the way. But, be careful! Some items aren't lost gadgets. They're actually items that pollute our oceans. With help from you and your kids, they can get their gadgets back and return to protecting the reefs. All while recycling those pesky items that are polluting our oceans!
Tickets must be purchased in advance. Doors open at 11:00 a.m. | Show starts at 12:00 p.m.
---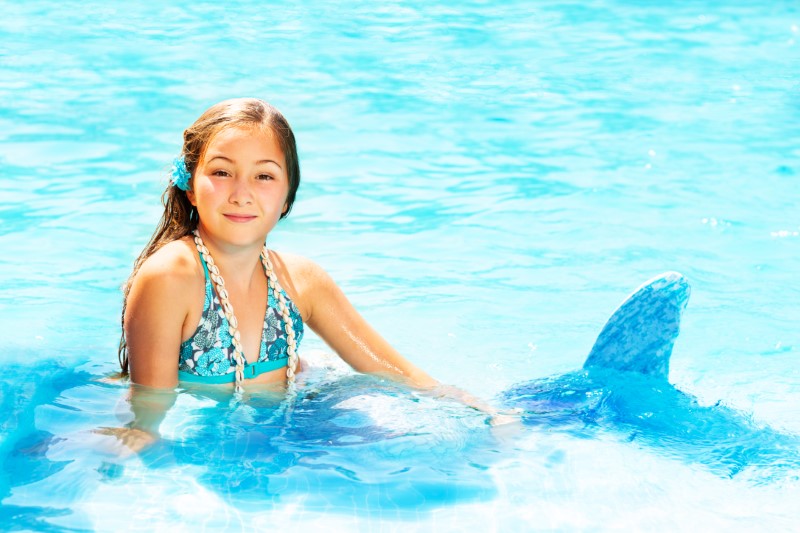 Mermaid Adventure offer at Trump International Hotel & Tower Chicago
Trump International Hotel & Tower Chicago invites little ones to live like a mermaid and immerse in the splendor of the latest live-action remake of The Little Mermaid!
Guests can book this offer through July 31 and receive: 
Mermaid themed children's tent set up in your hotel room upon arrival
Mermaid themed accessories like shimmering tail floats to use when enjoying the 75-ft swimming pool
Kids manicure at the Spa at Trump with a mermaid themed mocktail served during the service
Mermaid ice cream treat
A complimentary upgrade to a suite is based on availability, including a $60 food and beverage credit to be used through In-Room Dining. Rates start at $645 per night.