MOMpreneur: n. defined as a female business owner who is actively balancing the role of mom and the role of entrepreneur.
Welcome to our latest installment of MOMpreneur Monday, highlighting businesses and brands that were founded by female entrepreneurs and fellow Mommas!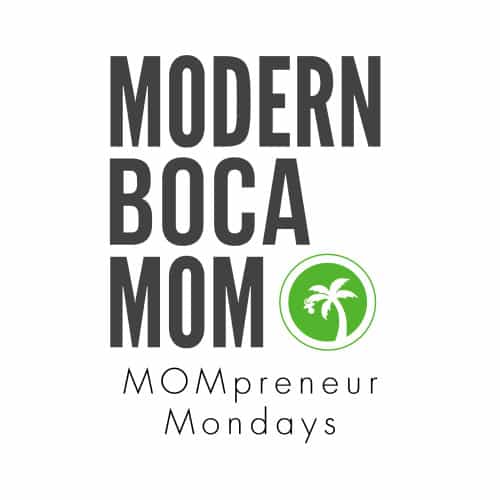 ---
Today's featured Modern Boca MOMpreneur is Rocio Ruiz, Owner of Mia's Dream Spa & Party Bus for mobile spa parties in South Florida.
Tell us a little about your background and how you started Mia's Dream Spa & Party Bus for mobile spa parties…
Hi and Hola! My name is Rocio Ruiz and I'm the owner of Mia's Dream Spa & Party Bus! As an immigrant from Cuba at a young age, I always knew I wanted a better future for myself and family. But, after I became a mom to a beautiful girl, I have an entirely new and focused motivation since starting to navigate motherhood. This mama is energized to take on new challenges, to be better and to do better because I know my daughter is watching me.
"I believe in teaching our little girls about self-care and confidence from a very young age. I always wanted a place where I can provide the most relaxing environment to young girls because they are precious and as parents our greatest gift."
What challenges have you faced since launching?
Like every business, we face challenges such as coping with market competition, finding the right resources, seeking out clients and time and money management. One way I deal with challenges is to remind myself that mistakes and difficult times make us grow and great things come from hard work and perseverance.
However, to achieve anything requires faith and belief in yourself and a clear vision. That's something I know and will continue to do for my business and to help it grow.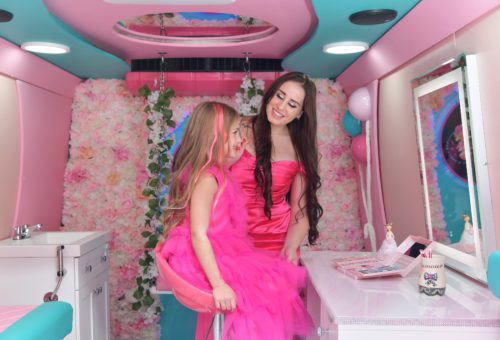 What's unique about Mia's Dream Spa & Party Bus?
Mia's Dream Spa & Party Bus provides a luxury spa experience for mobile spa parties!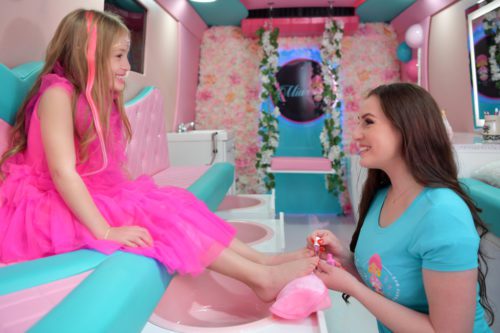 When you book with us, you can expect:
Punctuality – We are on-time and reliable
100% Satisfaction – Customer satisfaction comes first
Cleanliness – We keep our spa bus sparkling clean!
Exclusivity – We are the first and only spa & party bus in town
A Great Time – Expect to have one of the most memorable times of your life!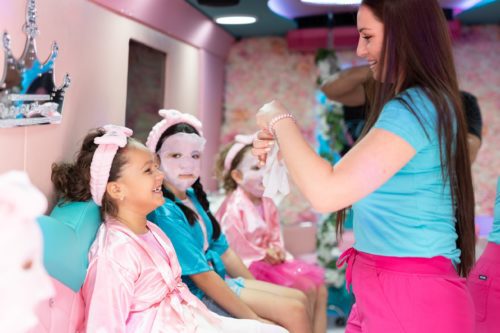 What exciting things are coming up for Mia's Dream Spa & Party Bus?
This mobile spa parties business has been a great addition to entertainment services in our community. I feel very blessed and excited because I realize that every day we reach more people who are satisfied and happy to have chosen us for their birthdays and events.
I'm happy and proud to inform you that we will be at West Boca Family Festival from 3/17-3/19 (2023)! Come visit us and we are looking forward to meeting you all.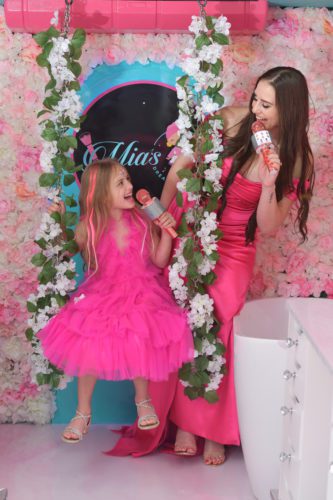 Why should MBM readers book one of your mobile spa parties?
We would love to welcome your readers to our bus! Our mobile spa provides a wonderland for your little princesses to experience the wonders of a magical fairytale. Perfect for
birthday parties,
school and special events or just because! Our Spa & Party Bus offers optimal style and comfort and specializes in pampering young girls and teens ages 4 to 14. Our goal is to help them learn how to build self-esteem in their beautiful vibrant skin and lead the way. We shape them to be the queens of tomorrow and have a lot of fun too!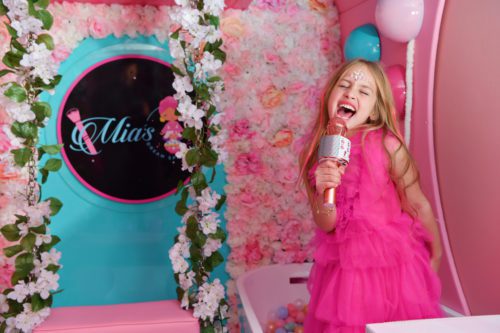 What do you love about working and living in South Florida?
I consider myself lucky to live in South Florida. As one of the best destinations in the world, it's sunny and warm with wonderful weather, beautiful places to visit and fun activities to pick from. Our mobile spa is one of them, a perfect alternative to recharge and relax at the comfort of your home, while continuing to enjoy that special birthday or event without the hassle of traffic to get to the spa.
---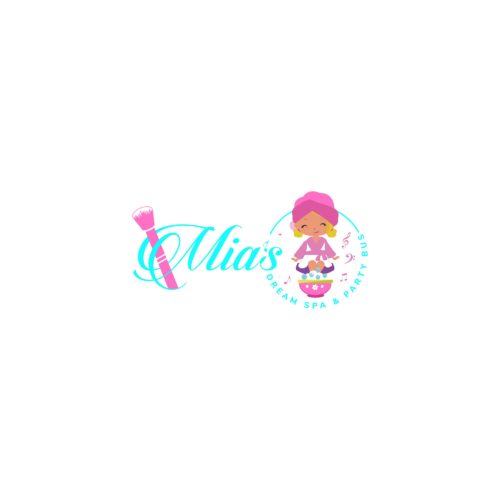 Use Code: Miaspa for 10% Off