It's official. We are in the "deciding on a dog" phase of our lives. You see, I've never had a pet. Ever. I've accidentally killed my fair share of goldfish over the years, but owning an actual pet with fur? I'm a virgin. #modernbocadad and #dailybocaavery have implemented a little campaign to add a furry family member to our clan, so I started to do some research on the local services we will need if/when the time comes. That means dog boarding Boca Raton, dog grooming Boca Raton…even dog training Boca Raton!
That's why it felt somewhat 'meant to be' when Camp Bow Wow in east Boca reached out to me about their sharing their newest services. So, I booked a tour and Bow W-O-W. This doggie daycare is no joke.
Having seen so many recent Facebook Group inquiries about dog boarding Boca Raton, I had to blog about everything I learned…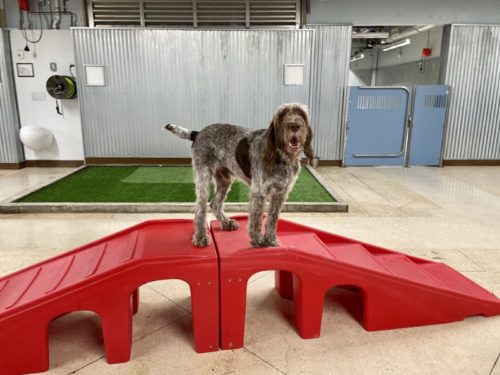 Camp Bow Wow | Dog Day Care and Dog Boarding Boca Raton
When you get a dog, it becomes part of your family. Or so I hear. 😉 At Camp Bow Wow Boca Raton, they understand that and take every pup's care seriously. Whether it's for an afternoon or a few days away, they are there to provide love and support for your furry family member—filling that gap as best they can until mom and dad return. Think of Camp Bow Wow as a swanky hotel stay for your dog. While you're on vacation, so is your pup!
The whole place is indoors and climate controlled. Living in HOT South Florida, what a treat! Your dog will be romping and playing all day long, comfortably socializing with other dogs and humans in their spacious facility for dog boarding Boca Raton.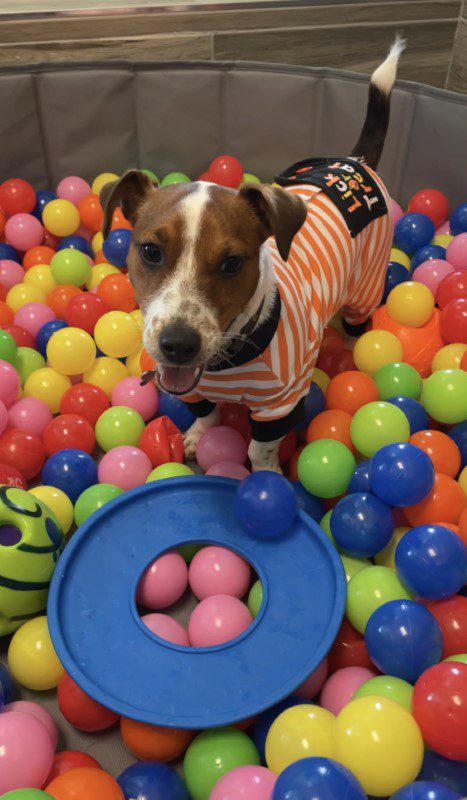 Some of the benefits your dog can experience at Camp include:
Day Camp included in overnight stays
All-day play in indoor play yards
Individual cozy cabin and nightly Campfire TreatTM for Overnight Campers
No charge for medication administration and other special requests
Lots of individual attention and TLC from pet first aid and CPR-certified Camp Counselors
Assurance that all our Campers have passed the Camper Interview, are spayed or neutered, and are current on vaccinations
Live webcams to monitor your pup
All-inclusive pricing
Get your dog set up for an interview today by filling out their New Camper Application! Each dog must pre-qualify for Camp Bow Wow's social "play all day" setting.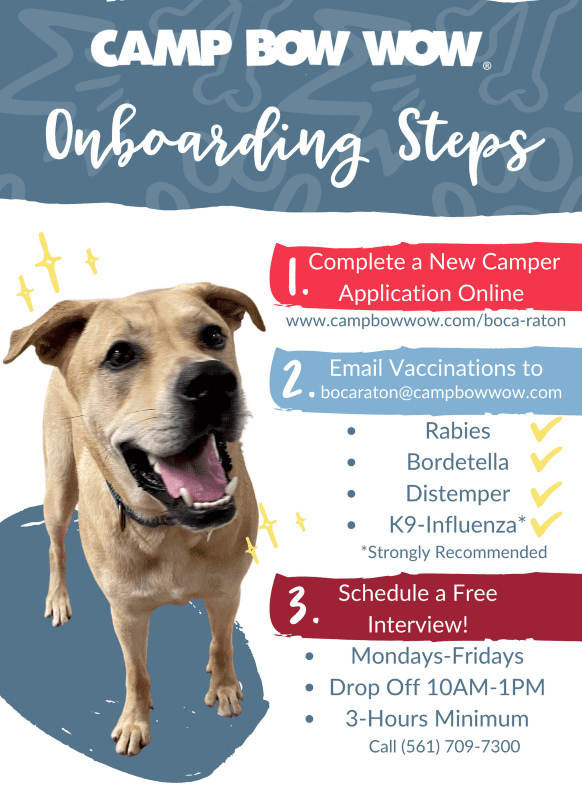 Camp Bow Wow | Dog Grooming Boca Raton
NEW at Camp Bow Wow Boca Raton, they are now providing bathing services and grooming that will leave your pup looking and smelling their best. Apparently, bathing your dog on your own is often time-consuming, exhausting, messy, and stressful. I have a kid already, so I don't need that in my life.
Camp Bow Wow says: Rather than trying to do the job yourself after a long, tiring day, why not let us take care of it during your dog's stay?
Okay!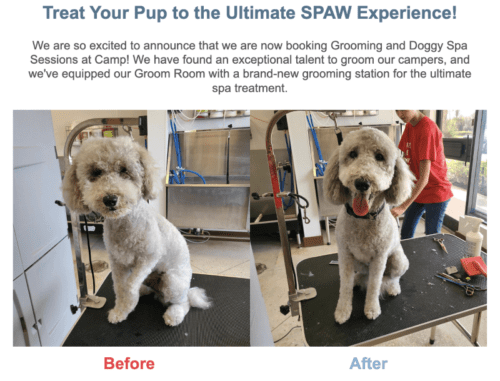 With dog grooming areas specially designed for your pup's comfort, Camp Bow Wow can easily take this off your busy to-do list. By adding a bath to your pup's stay, you can cuddle with a squeaky-clean pup when you get home!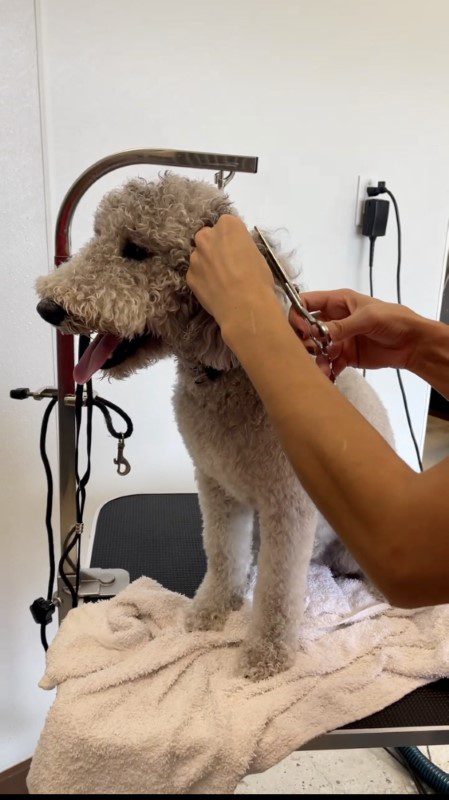 I'm actually looking forward to where our family dog journey will take us knowing that there is HELP close by! And if you're a new customer, your pup's first day is actually free!*
Get your dog set up for an interview today by filling out their New Camper Application! Each dog must pre-qualify for Camp Bow Wow's social "play all day" setting.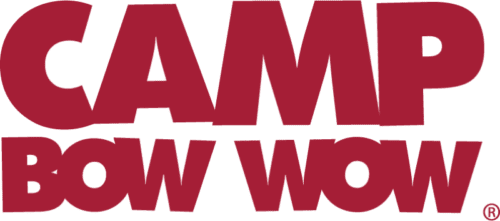 *Free first day valid only for interview day. New Customers only. Camper must meet entrance requirements.
---
Sponsored: This dog boarding Boca Raton blog post was sponsored by Camp Bow Wow Boca Raton. All opinions expressed in this blog post are my own and not influenced in any way by the sponsor. Any statistic, quote or other representation about a product or service should be verified with provider. Please refer to this site's Disclosure for more information and I have been compensated, but that does not impact my views or opinions.