MOMpreneur: n. defined as a female business owner who is actively balancing the role of mom and the role of entrepreneur.
Welcome to our latest installment of MOMpreneur Monday, highlighting businesses and brands that were founded by female entrepreneurs and fellow Mommas!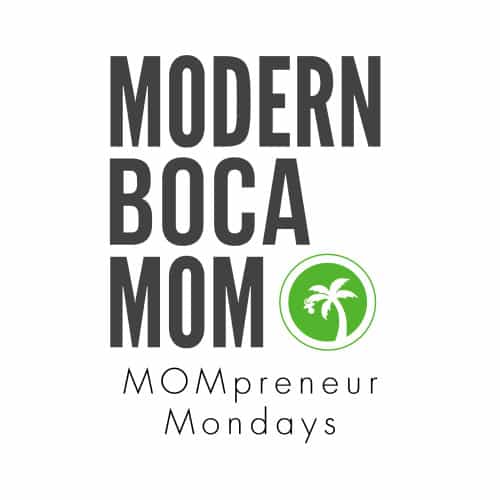 ---
Today's featured Modern Boca MOMpreneur is Brihgid Weeks, CEO & Founder of Potty Poppins, the best potty training method to help children and families with potty training!

Tell us a little about your background and how you started your company…
Hi! I'm Brihgid Weeks! I grew up on Cape Cod and started my busy career in hospitality at just 14 years old working in restaurants and later grew into luxury hotel management at 18. I had the pleasure of managing beautiful properties on the Cape and on Nantucket before moving to Palm Beach County where I most recently held a management position at The Breakers Palm Beach. Once I knew I wanted to become a mother, I decided to leave the busy hotel management schedule behind and focus on my family.
Motherhood has built me stronger than I ever knew I could be. When my oldest son was diagnosed with Autism Spectrum Disorder at just 15 months old, I had to quickly grieve the life I thought he would have. Then, I rolled up my sleeves and got to work on advocating and finding the right resources for him. I enrolled him in Florida's early steps program during the early stages of the pandemic and met the most incredible women. They have dedicated their lives to teaching families & caregivers how to increase their child's participation in daily activities and routines while learning basic life skills.
We had a full schedule in our home full of Occupational Therapy, Physical Therapy, Speech Therapy, Infant Toddler Specialists, and ABA therapy.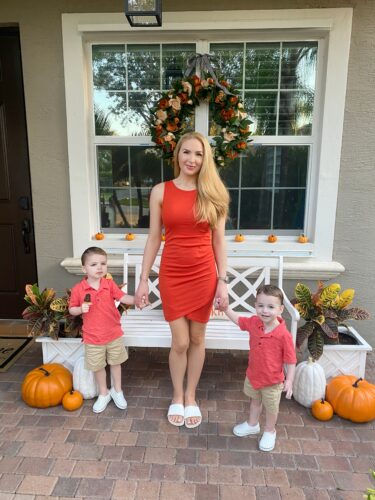 "I am forever indebted to these wonderful teachers and the support & knowledge they have instilled in me and my children. They have changed our lives forever and have inspired me to help other families by completing my RBT training and starting my company, Potty Poppins."
How did Potty Poppins start?
Helping other families has become a passion of mine through this beautiful community. When I went through my son's autism potty training week, our therapists couldn't believe how quickly I was able to train him prior to age 2. So, they connected me with other moms who were having trouble and word of mouth spread! I quickly became "Potty Poppins", the best potty training method!
I also quickly found that this service wasn't just for special needs kiddos like our autism potty training. The majority of my clients are from busy hardworking families who need some extra support.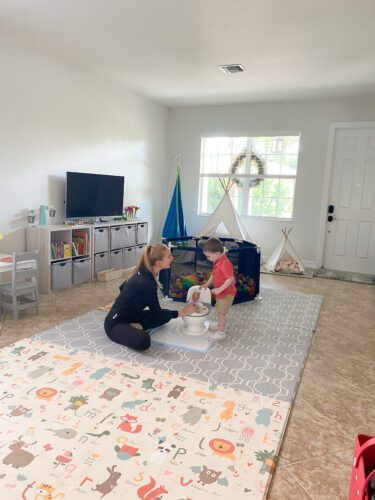 What's unique about your business, the best potty training method?
I travel right to your doorstep and all services are personalized in the comfort of your own home. I feel that children are able to learn and feel most comfortable learning the best potty training method in their own territory.
Why should Modern Boca Mom readers work with you?

Potty training doesn't need to be a daunting task! I make it fun and exciting for my clients while offering reliable methods and consistent support, so they can conquer this major life milestone with confidence and ease!
I also donate 5% of all service proceeds to a wonderful organization that helps the autism community and their families "OAR – Organization for Autism Research".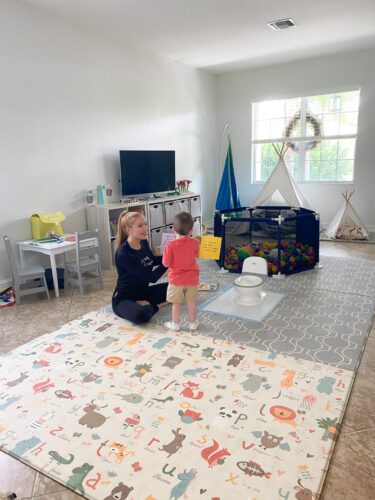 What exciting things are coming up for Potty Poppins?
I'm hoping to partner with more local charities & businesses! I love being involved in the community and sharing my company with those around.
What do you love about working and living in South Florida?
I love that it's a melting pot full of culture, hardworking people, great food, warm weather and beaches! What's not to love? We have a wonderful sense of community here and I enjoy being able to help those that need it with their traditional and autism potty training needs. It can be overwhelming and we are here to help!
---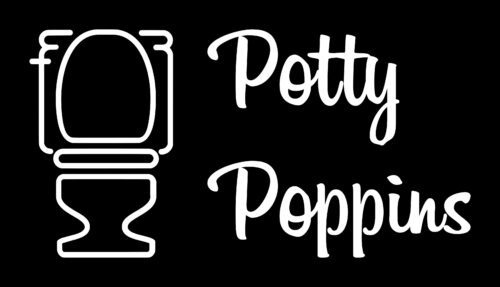 ---
SUBSCRIBE to Modern Boca Mom here!