Having grown up visiting Walt Disney World (on sometimes a monthly basis) and then doing it all over again with my own child as a Boca Raton parent, I really couldn't see how any other Disney property could compare to Florida's. On rainy days, sure, we looked at rides on YouTube only available at Disneyland Paris or Tokyo. However I never thought we'd make it a point to visit another Disney property when we had THE BEST ONE so close by!
Fast forward to Spring Break 2022 and we found ourselves on a post-pandemic trip heading to Los Angeles to visit cousins. Since we were going to be so close to Anaheim, we thought why not check out Disneyland in California? Let's finally see what this Disneyland versus Disney World nonsense is all about! So, I booked the tickets (good Lord, they were not cheap) and made plans to drive down during our L.A. vacation.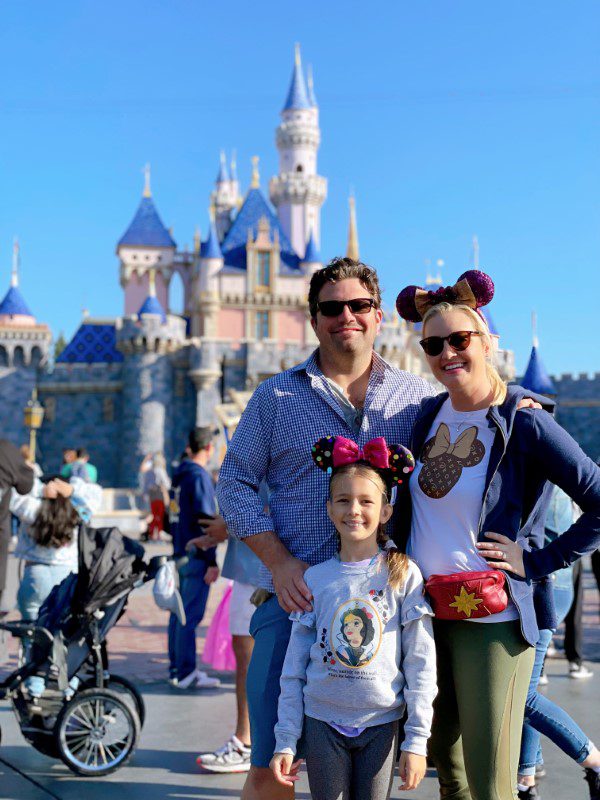 The plan? Our family was on an (un)official mission to do all the things not currently available at Walt Disney World! (Quite challenging to accomplish in single day, by the way.) Here are the Top 7 Things this Florida Family found to be very different (and sometimes better) at Disneyland versus Disney World.
Disneyland Versus Disney World: This Florida Family's Perspective
1. The Disneyland Castle is really tiny…
Walking into Disneyland Park (a smaller yet visually similar version of Magic Kingdom), it almost feels like you've entered the familiar Florida property. Until…you walk down Main Street USA and Sleeping Beauty's castle enters your view…at least you think.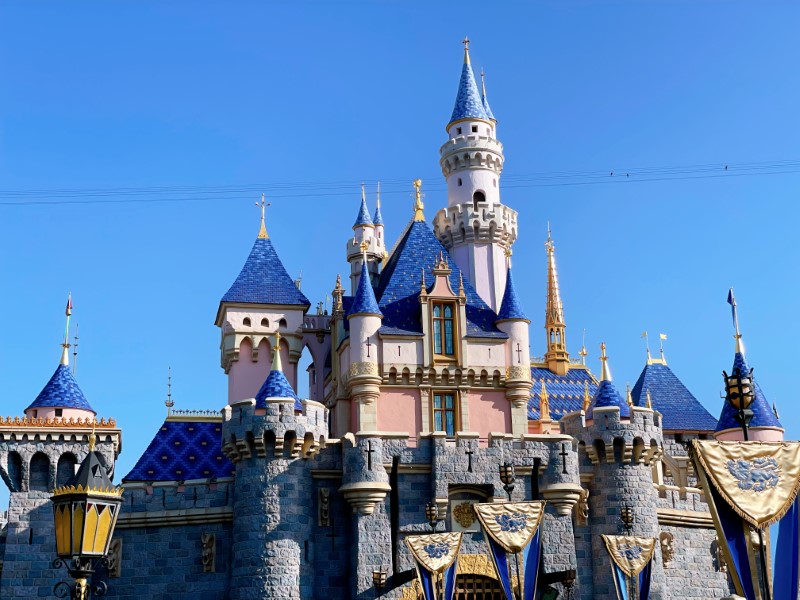 It's honestly hard to see until you get much, much closer.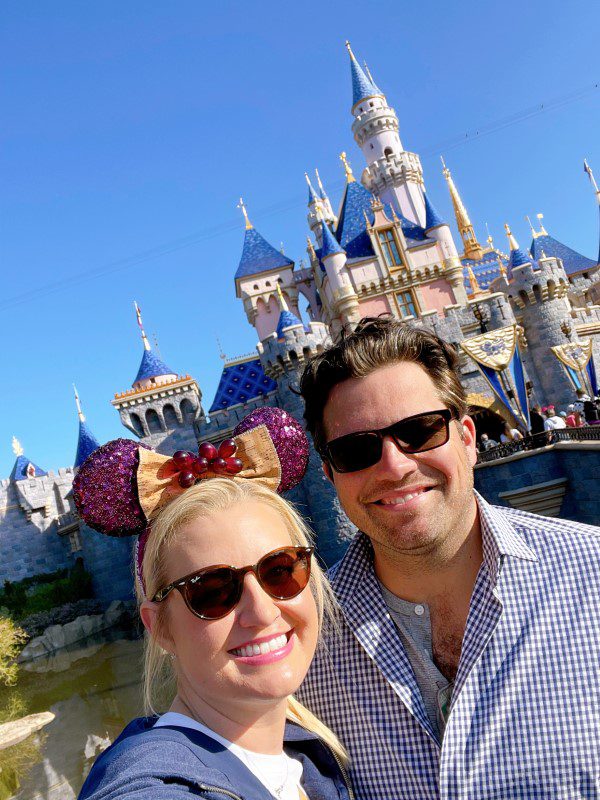 But it's pretty! And pink! And magical? But then your Floridian pride gets an immediate boost knowing you have the bigger Cinderella version in your own backyard. 😉 Disneyland versus Disney World, indeed.
2. Disneyland Park and Disneyland California Adventure Park are directly across from each other
And the parks are easily walking distance! Which is great, especially if you decide to purchase a Park Hopper ticket. This type of pass allows you to enter the second park after 1:00 p.m. and go between them if you so choose. We personally started at Disneyland in the morning and made our way to California Adventure after lunch.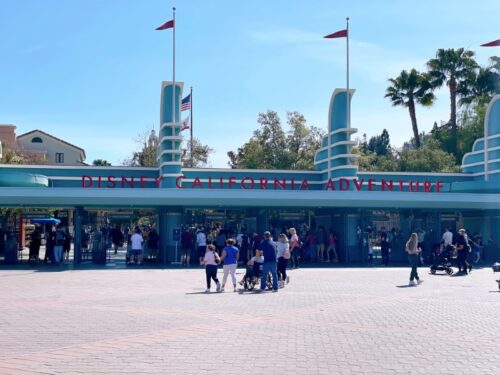 We also sprung for Disney Genie+ Service, $20 pp per ticket, to maximize our time waiting in lines for rides (not all of them are included- FYI).
From the Disneyland website: Disney Genie+ service is available for purchase as an add-on with new ticket or vacation packages before your visit, or as a single-day purchase for existing ticket holders through the Disneyland app on the day of your park visit after park entry.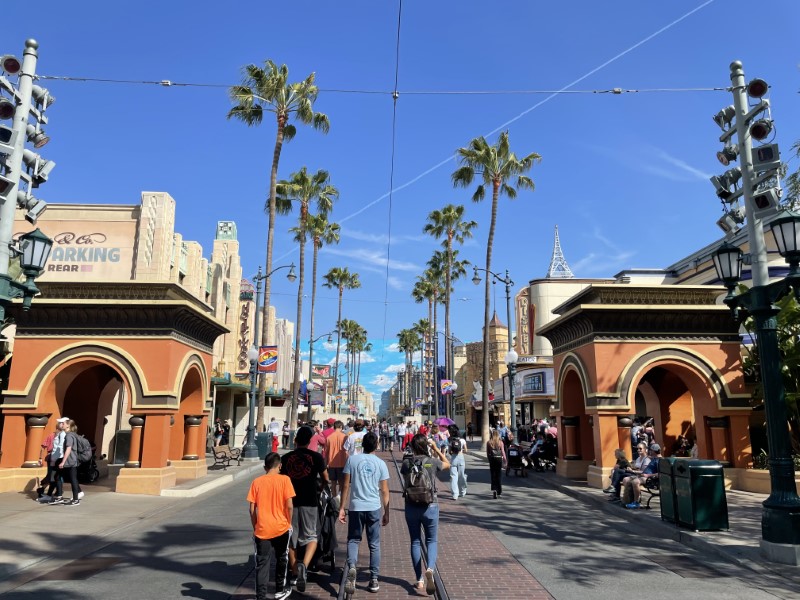 3. Cars Land and Avengers Campus are both AWESOME!
How can we get both of these lands at Walt Disney World?!?!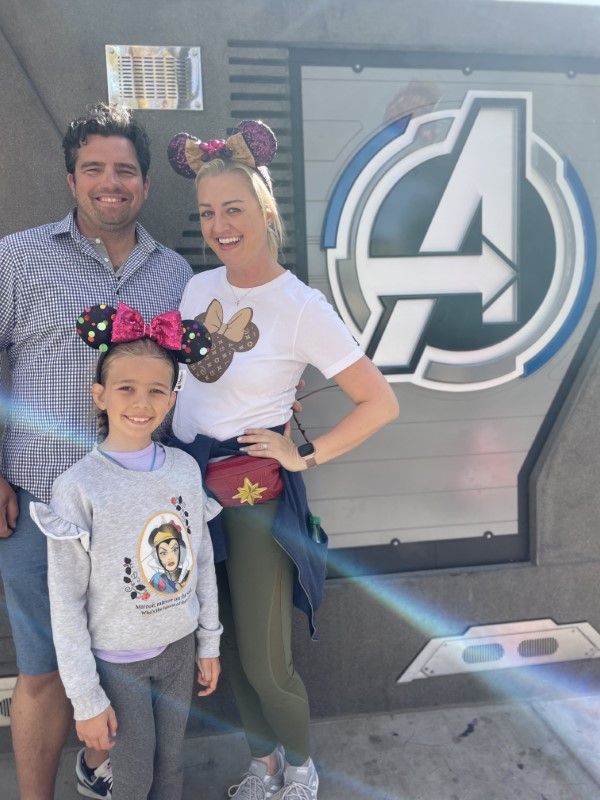 Our family are huge Marvel fans, so we were beyond excited to visit Avengers Campus which opened in June 2021.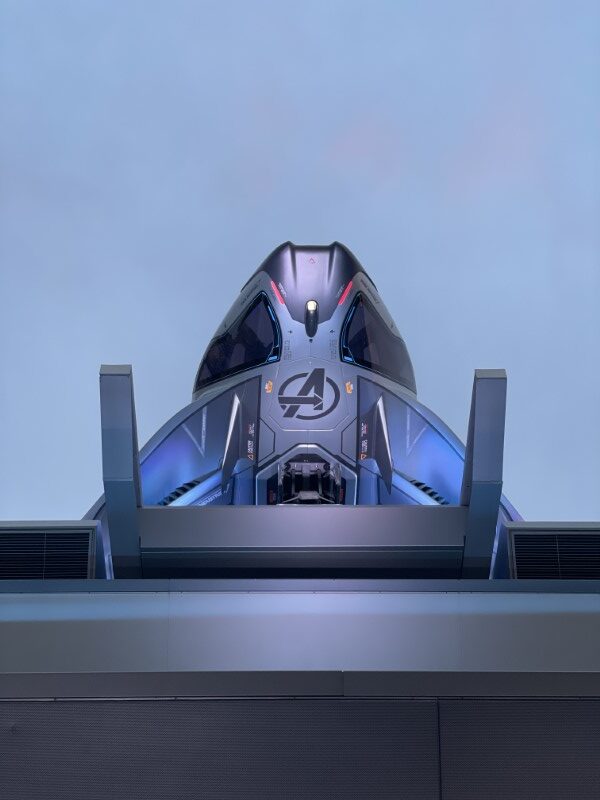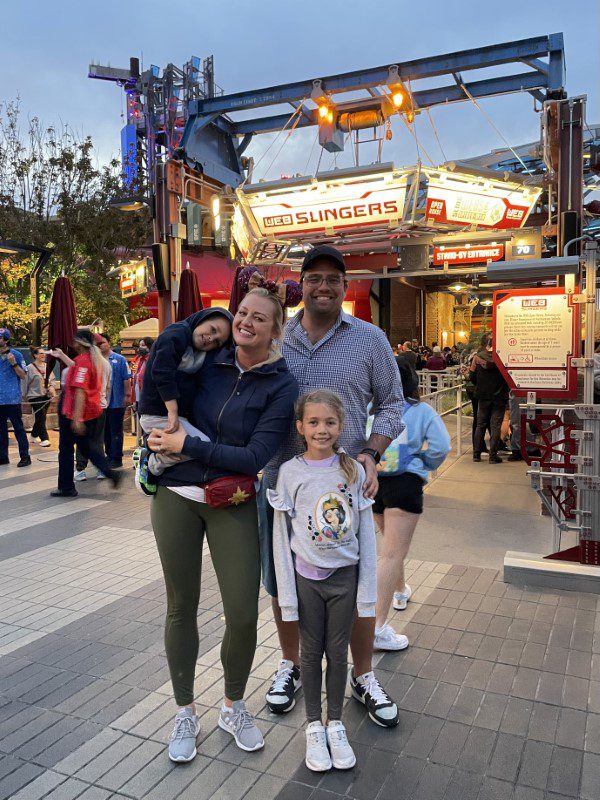 But even with our excitement over seeing Dr. Strange do his sorcery show and Spiderman show off in Web Slingers (one of the sickest rides by the way!), nothing could top the absolute perfect artistry of Cars Land.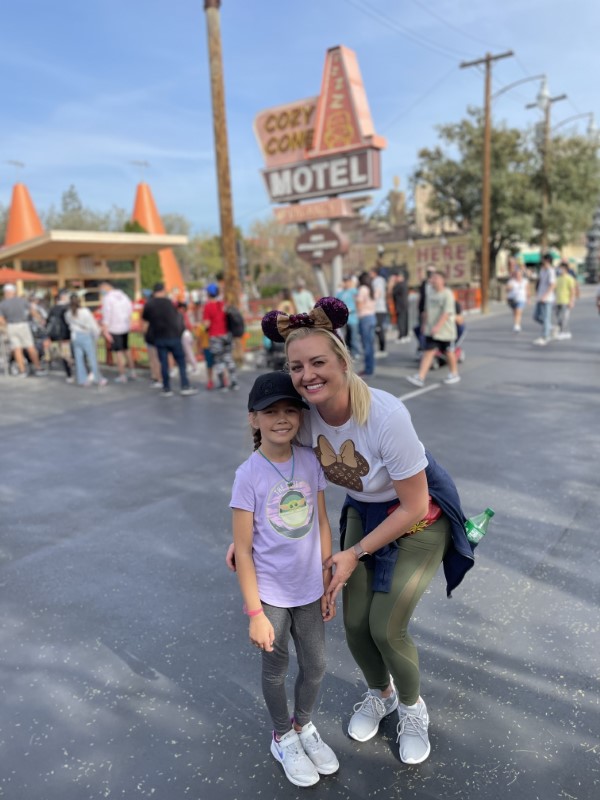 You undeniably feel like you are in the movies. Between the beautiful scenery, the character meet and greets and the Radiator Springs Racers (basically 'Test Track' with a Cars overlay and MORE), it just blew our minds. We purchased a Lightning Lane entry to make it on the ride before we left the park. Worth every penny.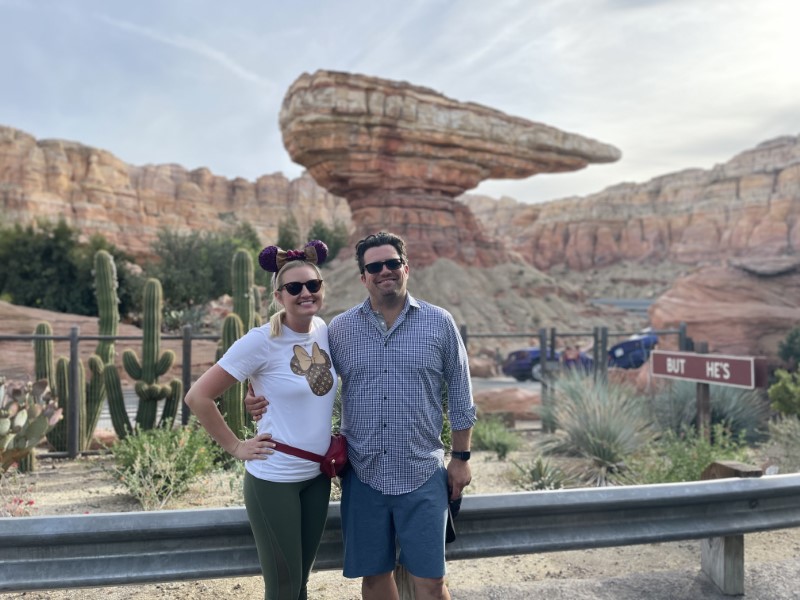 Make sure to dedicate a large chunk of your time to Cars Land if you are a Floridian visiting Disneyland California Adventure!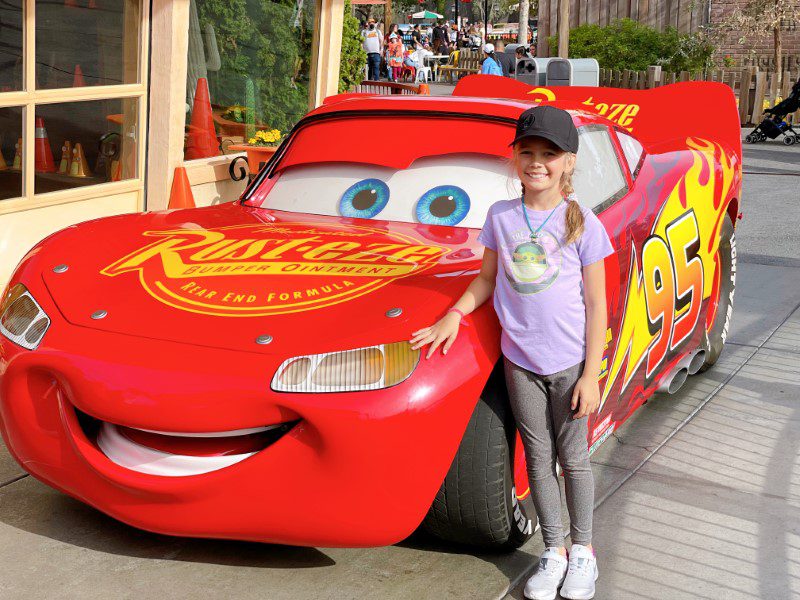 4. "it's a small world"…is BIGGER in Disneyland
I love going on the OG rides at Disneyland versus Disney World. It's always so interesting to see Walt Disney's original vision for the parks realized in two different ways. "it's a small world" in Florida is cute. It's an easy way to kill time while cooling off indoors from the hot Florida sun.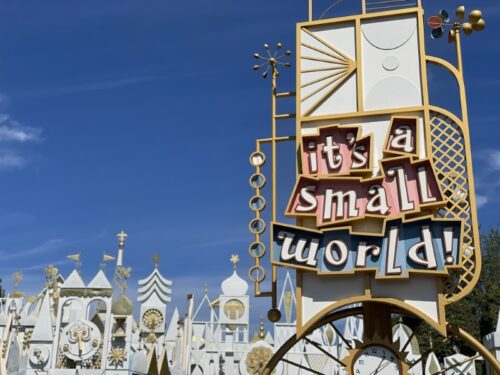 In California, this ride is both indoors and outdoors and LONG. I felt like we were on "it's a small world" for almost 40 minutes. No joke! I'm not sure it's the "Happiest Cruise that Ever Sailed" (in my opinion), but it was entertaining and sweet to see how they integrated iconic Disney movie characters into many of the countries featured (i.e. Cinderella in her native France).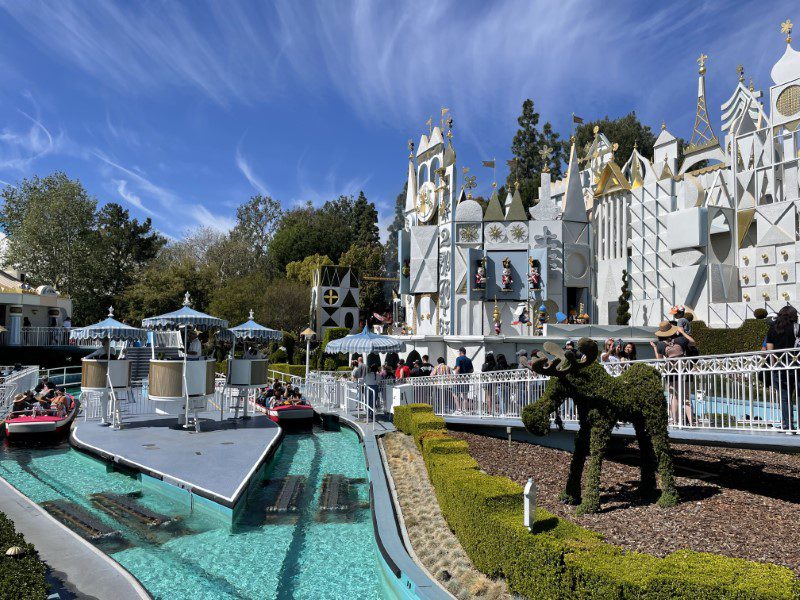 From the Disneyland website: Don't miss the attraction's delightful moving façade, complete with spinning flowers, whirligigs and icons of famous world landmarks. Every 15 minutes the 30-foot-tall clock tower opens to display a parade of 24 animated figures. Once the procession ends, 2 toy jesters appear and herald the current time.
5. Pixar Pier is absolutely dreamy at night
Don't think your girl hasn't seen a million other influencers on Instagram posing at Pixar Pier when it's all lit up! I had to get my chance…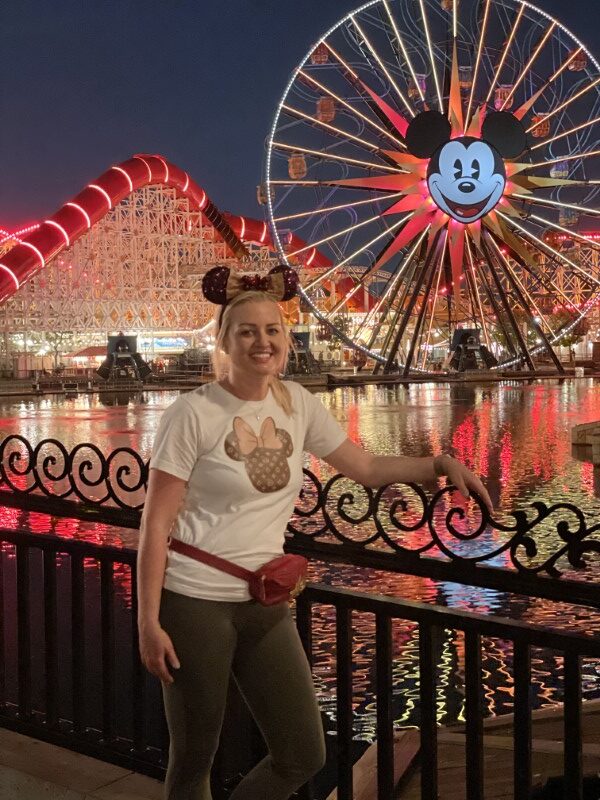 A whimsical boardwalk where Pixar stories and characters come to life, this neighborhood is great in the daytime, don't get me wrong–the Incredicoaster was an absolute thrill for the "Rogers Rollercoaster Club!"
But at nighttime, Pixar Pier is just dreamy. Don't skip it once the sun goes down and the lights come on.
6. The Matterhorn matters
For some reason, the Matterhorn is what always made Disneyland so visually iconic for me. It wasn't the two castles that differentiated Disneyland versus Disney World, but that snowcapped mountain…and the mythic monster…in the middle of the park.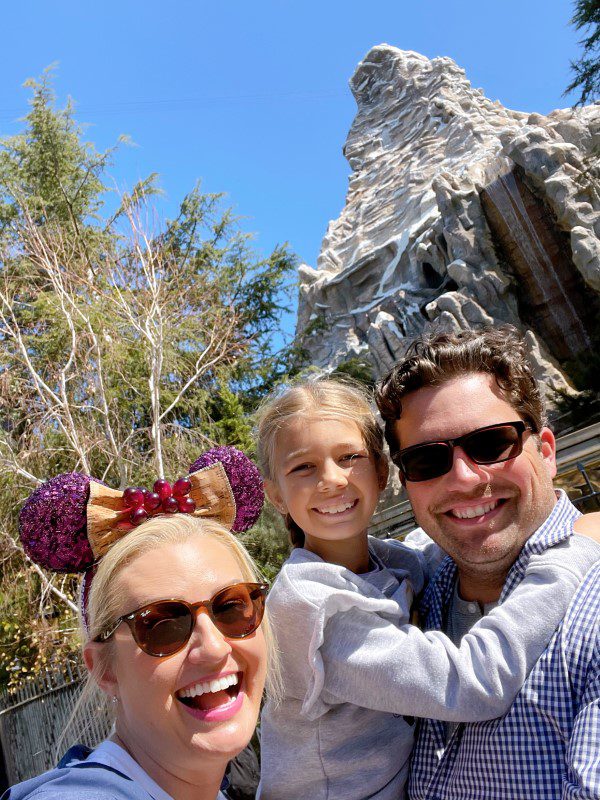 From the Disneyland website: Matterhorn Bobsleds was the first roller-coaster-style attraction at Disneyland Park—and the very first tubular steel coaster in the world. The iconic attraction is also one-of-a-kind—no other Disney park can claim a Matterhorn mountain.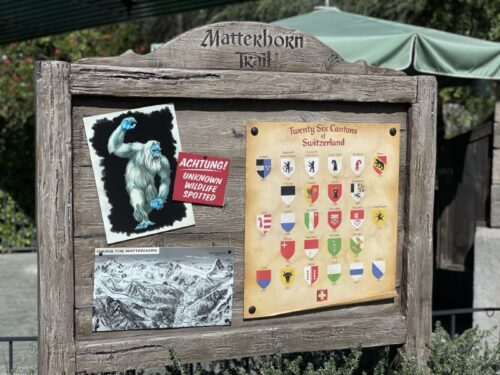 Fun Fact: It opened in 1959 along with "it's a small world", both rides part of Walt Disney's original dreams. And you can feel it–this ride is very bumpy!
7. Snow White's Enchanted Wish wishes it was the Seven Dwarves Mine Train
If you've been, you know the sweet movie character parts in Seven Dwarves Mine train that are all cute before you go roaring onto the tracks outside? Well, this ride is…just that. LOL.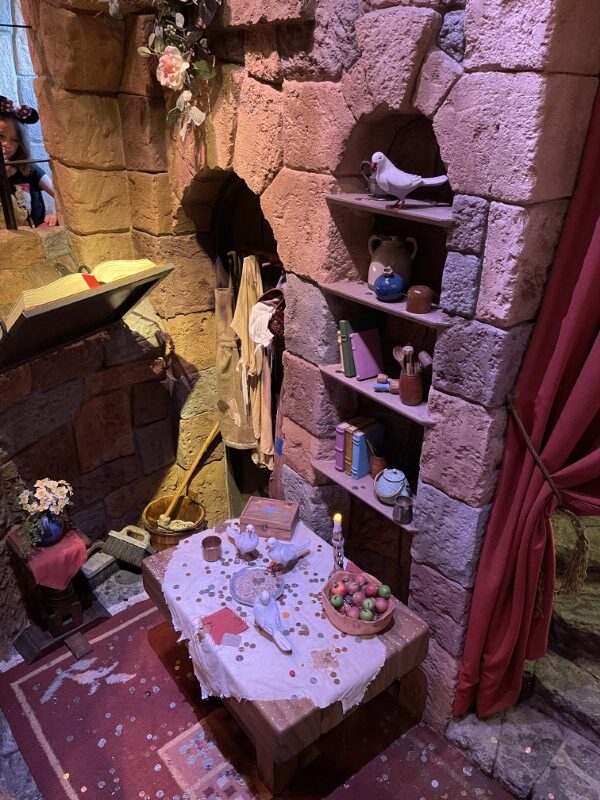 Snow White's Enchanted Wish is perfect for the littles who may not be tall enough to ride Mine Train in Florida, but skip if if you're a seasoned rider.
Comparing all of the little differences in Disneyland versus Disney World was so much fun and I'm sure we didn't even catch a quarter of them. We may just have to set our sights on Paris…or Tokyo for a future Disney trip! Who knows?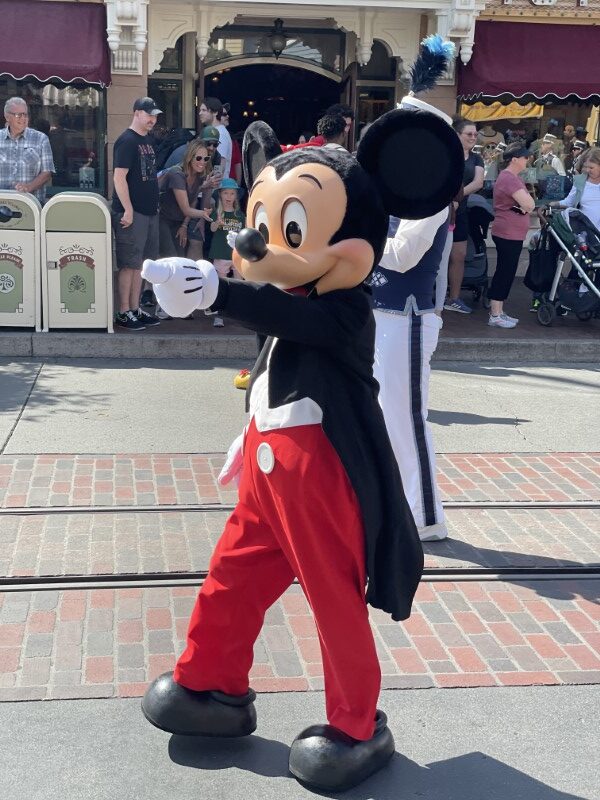 ---
Pin for Later!