Co-parenting after divorce or separation = easier said than done, for sure. Throw in a busy, post-pandemic holiday season and you essentially have a recipe for disaster, not sugar cookies! Having several close friends who manage co-parenting post-divorce on the daily, I wanted to gain a little more insight on how to be more mindful of the stresses co-parenting during the holidays can bring.
I reached out to Boca Raton therapist, Lori Lundin-Fish, PhD, LMFT of Palm Beach Therapy Center for advice. As a mom AND therapist, she gets how jumbled and emotional families can get during the holiday season and has some great tips for us parents whether you're dealing with divorce or not.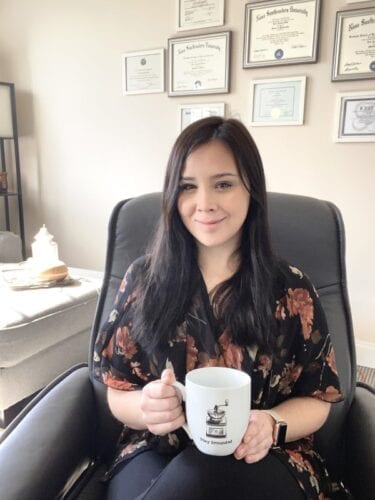 1. What are some things parents should agree on in advance of the holidays to ensure more "peace on earth" within the family? 
Most often, parents who are separated or divorced are likely going to have a parenting agreement. An easy rule of thumb is to simply refer to your parenting agreement. This is your road map when it comes to navigating time-sharing when raising children.
Though this agreement can be a helpful "go-to", it is still best for parents to openly discuss and communicate upcoming holiday plans. At the end of the day, our children should be our greatest priority every day of the year (not just holidays). Their mindset, health, and well-being should always be the deciding factor in any plans we intend to make for the holidays.
2. How about the question of who will celebrate

which

holidays and

where

?
Once again, have an open discussion with each other wherever possible. When there is a disagreement, refer to your parenting plan to ensure successful co-parenting during the holidays. If it is not already determined in the agreement, or if an agreement does not exist, or if parents would like to make changes to their existing agreement, it may be helpful to discuss all options in a calm and respectful manner, while also taking into consideration children's desires or needs.
Communicating openly with respect and consideration (especially if the conversation is happening in front of the children) is the most important tool you have as a parent. It is also important for both parents to remain flexible in order to properly adapt to changes if needed. Remember that "life happens" and the best way to work through times of distress is to adapt accordingly when co-parenting during the holidays.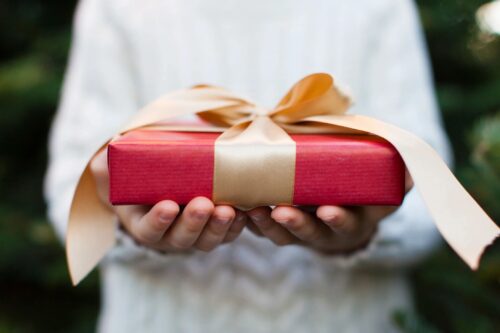 3. Travel arrangements can sometimes be difficult…
Who goes to which house and by what time?
What if one parent wants to take the kids away on holiday vacation but the other isn't comfortable yet with travel due to COVID-19?
This is a great question and seems to come up often now with COVID-19 and the hot topic of vaccinations. It is helpful to keep in mind that these are two separate issues/discussions. Deciding on and making traveling plans is a specific issue related to childcare, whereas determining health/safety is a different consideration.
It is always best to approach difficult situations with an open mind. Holiday recollections can form the core of some of your children's most formative memories. No matter what has transpired between you and your partner, your children's happiness should remain your highest priority. There may come a time where one spouse asks you to "switch years" for a holiday vacation or a once-in-a-lifetime event and these unique issues should be given every consideration. It is important to "play fair" as your children will be the most effected by the decisions you make. 
4. Let's talk about gift giving and how sometimes parents purchase elaborate gifts to one-up each other…
Of course, everyone wants to spoil their children and be the "favorite". However, in behaving in this manner you may be indirectly placing your children in a difficult and uncomfortable situation.
Children benefit the most–not because of their fancy toys; but because they have two caregivers who work well with one another to provide a nurturing and supportive environment. Perhaps this too is a topic that should be discussed in advance so that everyone is "on the same page" when deciding how to distribute presents. Joint gifts from both parents and having "a cap" on gifts can be a great way to create cohesion in the family unit and illustrate unity.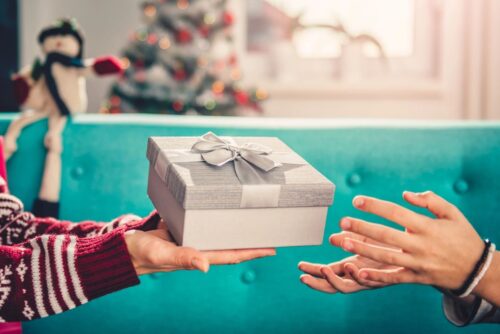 5. It's easier said than done to "adult" when emotions are running high. What are some tips that can help parents to behave more like grownups during this busy and tense time?
Emotions are often running high during the holiday season. Helpful tips to keep in mind are to:
Remain mindful of all of your emotions
Maintain respect and consideration always (not just throughout the holiday season)
Reinforce cohesion and maintain inclusivity by communicating openly
Maintain your composure and remain civil and businesslike with the other when co-parenting during the holidays. Remember your children still love them! Speaking rudely about the other parent will upset your kids and exacerbate their stress. Make sure their aunts, uncles and grandparents follow the same rules. Children would rather feel at peace, so avoid the bickering. Otherwise, when they grow older, they might not want to visit.  
6. How can creating new traditions help with easing into the holiday season during/after divorce?
Creating new traditions is a great way to work through difficult times and embrace your reality. Welcoming change can be a positive experience, where you can explore your children's curiosities and interests!
In creating new traditions, you may also show your children your own strength, resilience, compassion, and forgiveness. Validate your children's emotions and experiences when making memories as they too are trying to understand their own reality. Having something to look forward to each year helps welcome positivity and excitement. Embracing this change and creating these new traditions will likely have a positive effect for yourself, your ex, and your children when co-parenting during the holidays.
Any other tips?
To all the Modern Boca Mom readers out there, have a wonderful and peaceful holiday season!
FACEBOOK: Palm Beach Therapy Center
INSTAGRAM: Instagram.com/palmbeachtherapycenter
---
Sponsored: This successful co-parenting during the holidays blog post was sponsored by Palm Beach Therapy Center. All opinions expressed in this blog post are my own and not influenced in any way by the sponsor. Any statistic, quote or other representation about a product or service should be verified with provider. Please refer to this site's Disclosure for more information and I have been compensated, but that does not impact my views or opinions.