MOMpreneur: n. defined as a female business owner who is actively balancing the role of mom and the role of entrepreneur.
Welcome to our latest installment of MOMpreneur Monday, highlighting businesses and brands that were founded by female entrepreneurs and fellow mamas!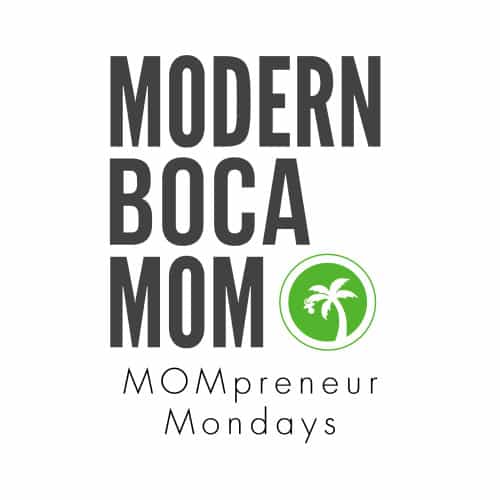 ---
Today's featured Modern Boca MOMpreneur is Melissa, Creator of the Swingly Doorway Playhouse!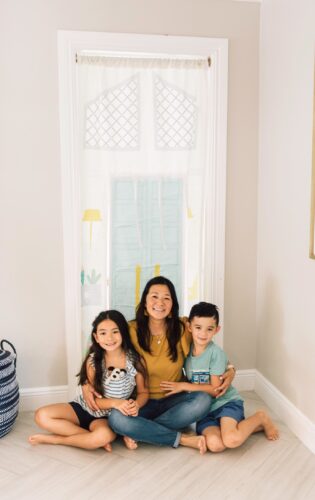 Tell us about your background and why you decided to start your business…
Hi! I'm Melissa and I am the creator of the Swingly Doorway Playhouse. I have always had a passion for finding needs in the market and creating solutions….I've spend over 15 years in corporate America launching new products as a brand manager. The idea for the Doorway Playhouse had come to me a couple of years ago while on a play date but it didn't really come to fruition until last year when we were all spending a lot more time at home due to the pandemic.
"My kids have always been creative and loved pretend play, so we had plenty of tents, playhouses, forts, you name it! But when you are home and these toys start to take over your house, it becomes overwhelming."
I wanted to continue to inspire my kids creativity and love for play but I knew there had to be a better way to bring the fun but keep our sanity! We also thought often about our many friends who live in big cities with small apartments.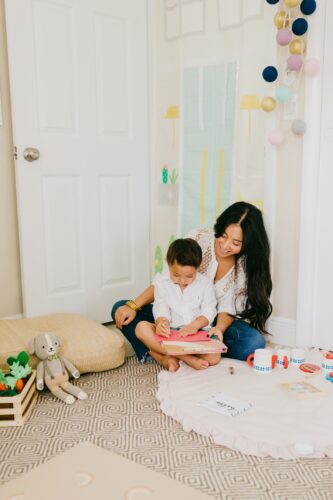 I looked around for different solutions, but all I could find was outdated puppet shows. While they did hang in the doorway, they were antiquated. Plus, the colors just did not blend in with our home.  So, I started working with a local illustrator, Isabel Serna from Black Lamb Studio to, create the most adorable designs.  I wanted to create a playhouse that was super fun for our kids, but would also look pretty in our homes.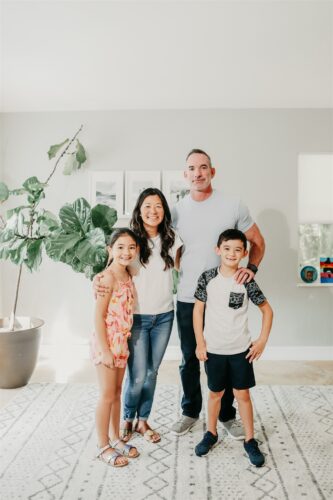 What's truly unique about Swingly?
As I developed this business, I knew that I could share more than just pretty playhouses. My mission for Swingly is founded on helping parents create these play spaces that help to foster creativity, imagination, and creative play. All of these benefits that can help our children with foundation skills they will need in life. Creativity helps to build confident, independent and critical thinkers.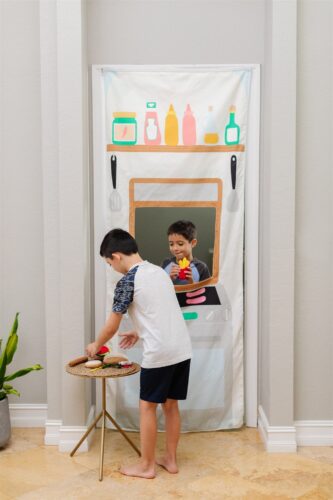 What exciting things are coming up for Swingly?
We are already thinking (and have received many requests) for new playhouse design themes. We are also looking to expand into games and other pretend play toys. All, of course, being compatible with the current hanging strip that parents will already have on their doorway from our other playhouses.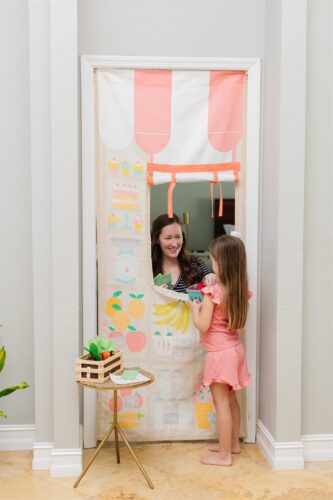 What do you love most about living and working in South Florida?
I've grown up in Florida my whole life. I immigrated to the US from Peru when I was just eight years old and have called Florida home since. I love Florida not only because it has beach weather year round, but because of the richness of culture we have here.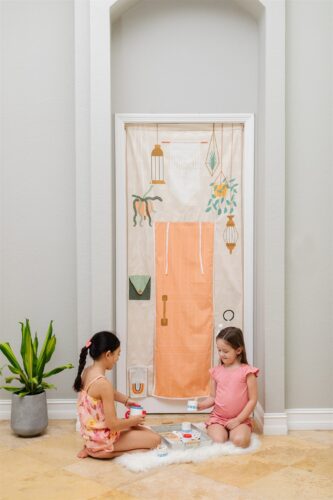 Connect with Swingly: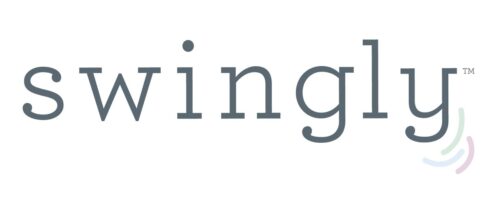 SUBSCRIBE to Modern Boca Mom here!