This post is sponsored by the Storm Basics promotion at Publix. The opinions and text are all mine.
---
Let's face it, moms. When you have children, preparing for a hurricane is a totally different animal. Before kids, I basically stocked up on iced coffee, beer and snacks for a storm. Now? The stakes are much higher. I'm literally meal planning for the native Floridian's worst-case scenario/nightmare of being without power for multiple weeks. The increase in disaster prep has been a big change, especially when the first big hurricane with our daughter happened. But, the one thing that hasn't changed? Getting our storm supplies at Publix. They are truly a one-stop-shop destination for everything you need to prepare for the season.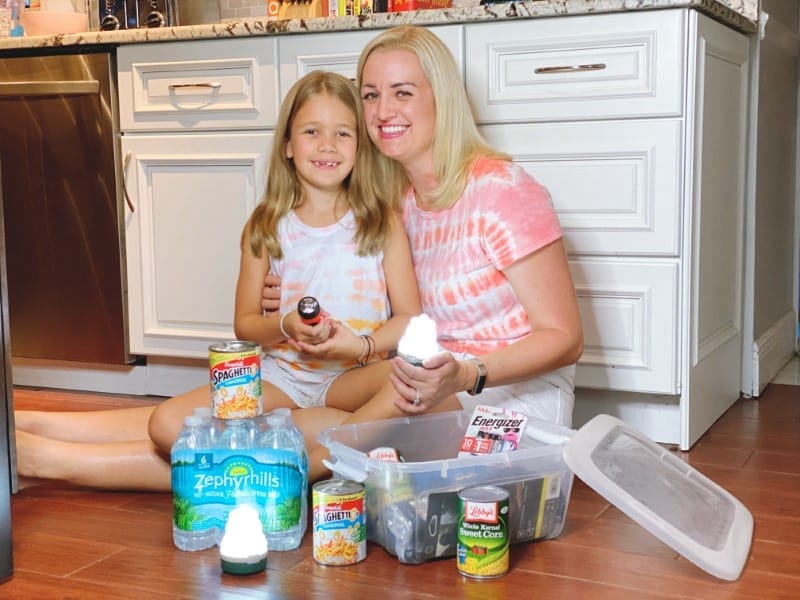 Here's what we recommend local families stock up on before the next named storm shows up in the Atlantic.
Waterproof Supply Bin
Having grown up in South Florida, my family has a waterproof hurricane/tropical storm bin that we add supplies to each year. This ensures we're always (somewhat) ready in case a storm decides to head our way. The bin contains items such as flashlights, headlamps, portable radio and battery-operated fans and lanterns. These are true non-perishable supplies. We just make sure to store the batteries separately at the end of each season.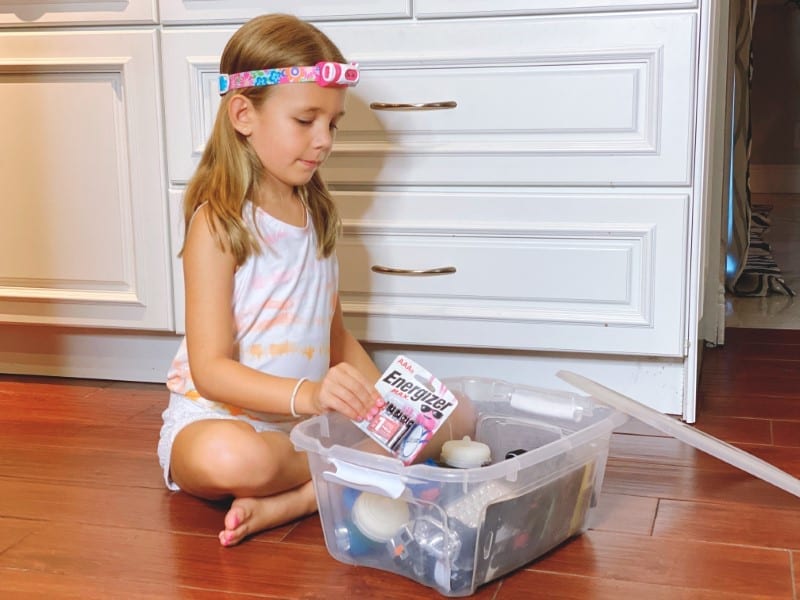 Batteries
Speaking of batteries, it's important to have extra on hand so you're prepared. Energizer is our go to brand.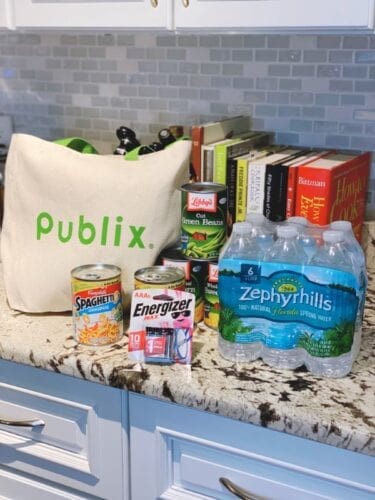 Bottled Water
Batteries aren't the only products you need to get adequately ready for the storm season. How is your supply of bottled water? This is usually one of the first items to go when the Boca Raton area enters the "cone of uncertainty."
Because if your water becomes contaminated, the last thing you'll want to deal with is thirsty kids. Now is the perfect time to stock up on these storm supplies at Publix!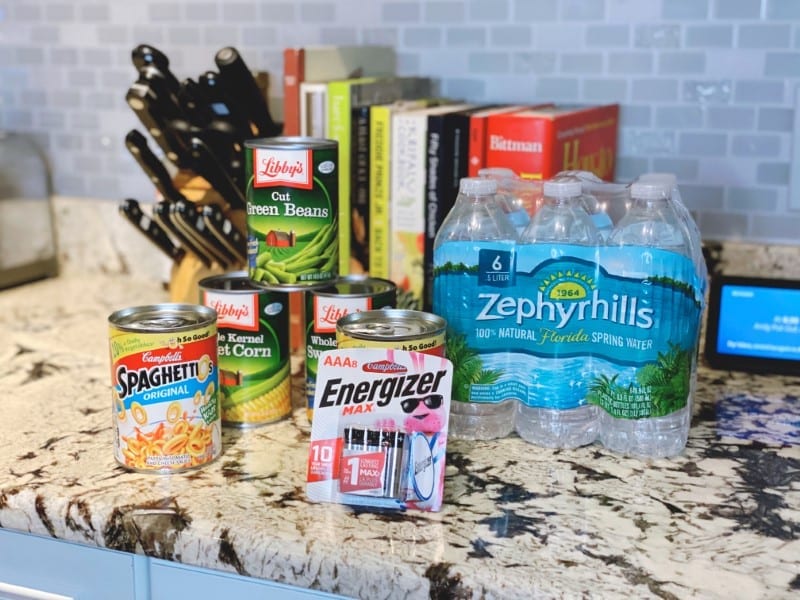 Pro Tip: Be sure to fill your bathtub up with water in case you need some to flush your toilets. This has never happened to me (so far), but it's just one extra step towards being prepared. You can also use pool water in a pinch.
Canned Goods/Non-Perishable Foods
If your kids are anything like mine, then snacks and tasty "comfort" meals are key during a crisis. It's important to stock up on non-perishable foods for storm season–things that won't spoil and that you can heat up on a propane grill if the power goes out.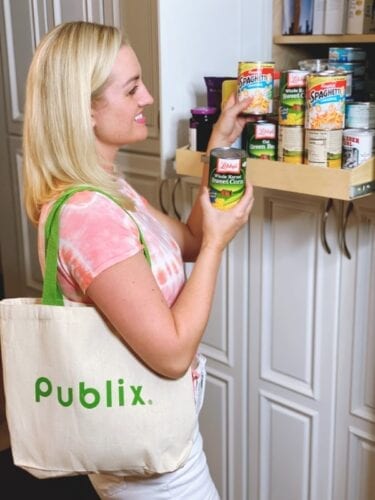 Some of our favorites like Campbell's SpaghettiOs (15.6–15.8-oz, your choice- excludes Organic) are a great option to have on hand.
Canned fruits are also a good choice as are veggies (shockingly my kid loves them). Get that pantry stocked, mamas!
New Kids' Activities
Bust out those head lamps (if necessary) and ease any storm anxiety that your kids may have with some new, shiny distractions! Some ideas to keep your kids occupied during and after a storm include:
Puzzles
Books
Dolls, Cars, and Action Figures
Build a fort and have an extra flashlight for them to play with
Crayons, Coloring and Activity Books
Clay or Dough
Art Supplies
Pro Tip: It's certainly nice to have screens on hand for entertainment. But if the power goes out, so will the internet. Fill up your car with gas prior to the storm, so you can charge devices as well.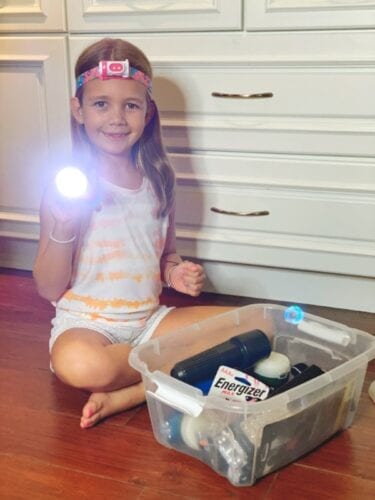 Stay safe…and prepared this season, Boca Raton! And thank you Publix for always having our back.
---
Pin for Later!