MOMpreneur: n. defined as a female business owner who is actively balancing the role of mom and the role of entrepreneur.
Welcome to our latest installment of MOMpreneur Monday, highlighting businesses and brands that were founded by female entrepreneurs and fellow mommas!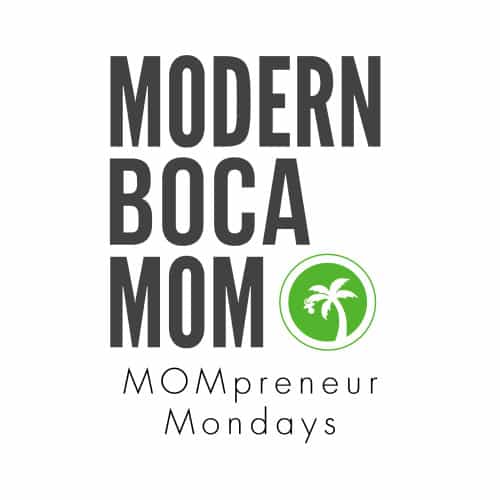 ---
Today's featured Modern Boca MOMpreneurs are Bonnie Schmidt and Denise Anderson, the founders of ScentsAbility Candles!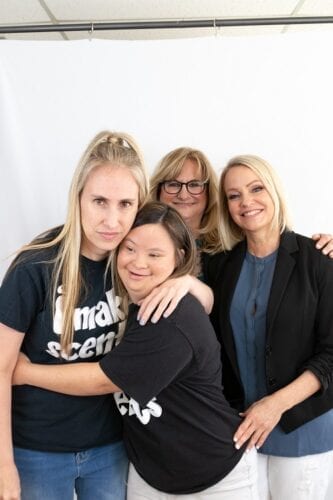 Tell us about your backgrounds and how ScentsAbility got started?
In 2009, Bonnie Schmidt and Denise Anderson founded ScentsAbility Candles.  The organization was based on a mutual love for their daughters who have intellectual and developmental disabilities (I/DD).  "At the age of 22, government services stop for young adults with I/DD and we needed to find a place and a purposeful day for our girls,," said Anderson.
ScentsAbility Candles, a foundational pillar of The Ideal Foundation, is an adaptive candle-making organization. They provide sustainable revenue and life-skills to each adult in their community.
Bonnie: I'm co-owner of a software company providing member management database services. My artistic talent and creative thinking has been instrumental in developing ScentsAbility's products and program.
Denise: My background is in direct patient care, corporate communications and project management at the Cleveland Clinic and HealthSource. My ability to oversee the vision and drive the growth of ScentsAbility and Ideal Foundation is the perfect skill set required for a successful Executive Director.
Our role as mom(s) to our amazing girls, Jessica and Lexy, provided the inspiration and motivation to create a business where we work together. We are actively building community and advocacy services for other young adults with I/DD.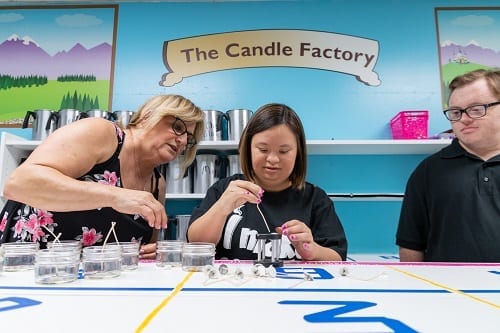 What challenges have you faced in starting this business?
Working to find an alternative to institutionalization and mindless tasks, ScentsAbility provides adaptive strategies to ensure success in the candle making process. We feel confident that every candle we produce meets industry standards. Therefore, it just makes "scents" to purchase candles from ScentsAbility! In addition to incredible products, 100% of all sales directly benefit our mission.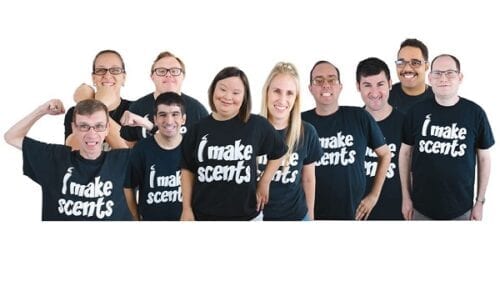 In today's market, there is a trend towards corporate social responsibility and ScentsAbility candles are perfect for corporate gifting. They can be co-branded, showing your customers that you are supporting this forgotten and underserved population, as well as encouraging entrepreneurship. In addition, we provide team-building events that highlight the advantages of hiring those with I/DD in a fun, inspiring experience! We are hoping to continue with them once this global pandemic is over.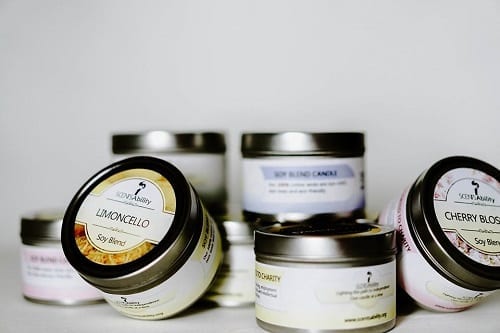 What is unique about ScentsAbility?
It's definitely the people in our community who have helped us bring life to our vision of "whole-person WORK, LIVE & PLAY" opportunities for our population.  Based on a revenue-creating and skill-building model, ScentsAbility is a viable solution to a national crisis. Our adaptive strategies and proprietary tools/processes give adults with I/DD the confidence to succeed at work.
With the backing of the National Candle Association; our candles are manufactured using the same raw materials as other successful candle companies. However, ScentsAbility Candles save lives.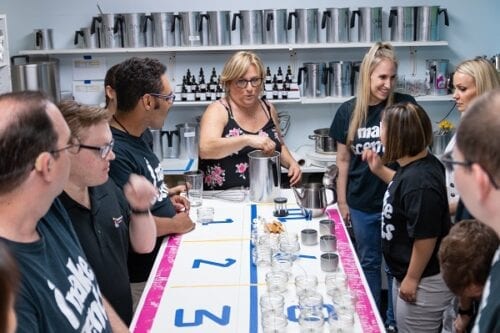 Why should Modern Boca Mom readers become your clients?
Candles provide a warmth and ambiance to your home and business and they make wonderful gifts too! Plus, ScentsAbility Candles have the added advantage of providing purpose to adults with I/DD. Our products are incredible…the scents are unique and you can feel great about your purchase. We provide unmatched service and you can personally see who your purchases are helping.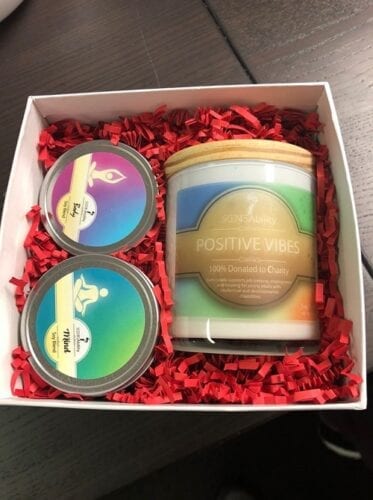 What exciting things are coming up for ScentsAbility?
Over the next few weeks, ScentsAbility is introducing our newly re-branded candles with a mission driven line. Our new labels highlight our talented artisans, so the consumer can feel a deeper connection to their purchase.
We are also in the process of developing a capital campaign to expand our factory, triple our production capacity, and develop new processes that will provide opportunities to more adults with I/DD.
What do you both love about living and working in South Florida?
South Florida is the perfect location for ScentsAbility! Our tropical weather is ideal for candle manufacturing. Living in South Florida gives us year-round sales opportunities with outdoor markets as well.
Many South Florida communities are extremely philanthropic and support non-profit organizations. For our young adults, many of whom are involved in Special Olympics and other outdoor activities, South Florida provides a beautiful landscape to Work, Live and Play.
---
Connect with ScentsAbility Online:

---
SUBSCRIBE to Modern Boca Mom here!