Under pressure! That's how I feel this time of year as a mom. I never quite think my husband is under the same amount though, am I right? Makes me resent him a tiny little bit. But, this is supposed to be the most "wonderful time of the year!" Relationships are complicated, aren't they? Why is it that the holidays in particular put so much strain on a marriage/partnership? Especially if you're a parent…
I reached out to Boca therapist, Lori Lundin-Fish, PhD, LMFT of Palm Beach Therapy Center. As a mom AND therapist, she gets how muddled and stressful our lives are during the holiday season. And I need help!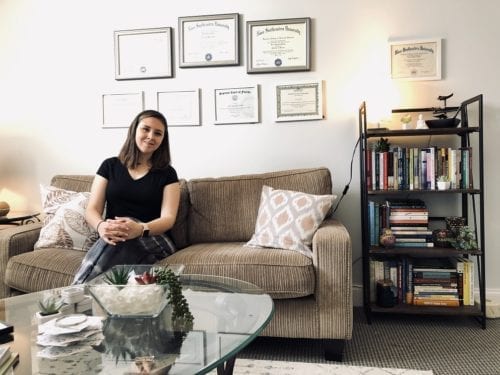 Why is it that the holidays put additional strain on relationships? Especially if you're a parent…
Holidays can be a fun and joyous time for many, especially when you see the gleam and excitement in your children's eyes. However in order to make the holidays a magical time, parents need to work together, and even harder, in addition to already managing their pre-existing responsibilities.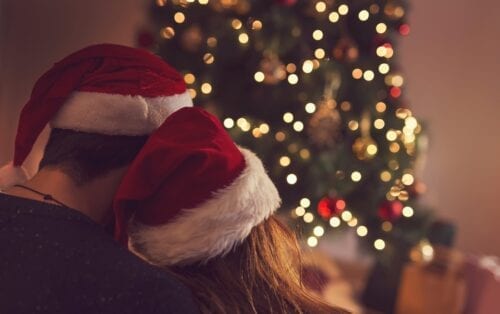 There are many factors that add strain on relationships during this time of year, especially for parents:
Time itself seems to be a common stressor for typically anything! There's just not enough of it!

Just think, during the holidays parents are gathering ideas, gifts, and planning special moments for their families within a  very specific and tight time-frame (basically, the end of November to January 1st). As the kids are mainly home for winter break, many parents want to "make the most" of that time together and are constantly in and out of the house. In addition, families also have other obligations or traditions that they need to be mindful of such as visiting relatives and friends.

Speaking of relatives and friends, sometimes the relationships that are closest to us can be the most toxic.

Any toxic relationship may have an impact on how you respond to others around you. This includes the people you love most (such as, your spouse and children). Don't be afraid to set boundaries (physically as well as emotionally) and remember that the amount of discomfort you feel in any moment is temporary.

The holidays are a point of transition between saying goodbye to the old year and welcoming the New Year. Any transition is likely to create or increase stress.

During this time, many often complain of inconsistencies at work, travel, or family relationships. Unless resolved effectively, stressors have a tendency to grow as these emotions can be difficult to manage and can certainly affect a marital relationship. It is important to learn and apply healthy coping skills to manage outside stressors in order to prevent them from impacting other areas in life.
Lastly, some families may also begin to compare themselves to others around them (in person as well as through social media). Comparison could then lead to setting unrealistic expectations and, sometimes, unobtainable goals–especially if finances are a point of contention. Entering the holiday season with unrealistic expectations and assumptions can be harmful from both an individual and relational standpoint. This is because they likely lead to disappointment and hurt. In addition to this, comparison may also lead to doubt, where many parents begin to question: "Am I doing enough?"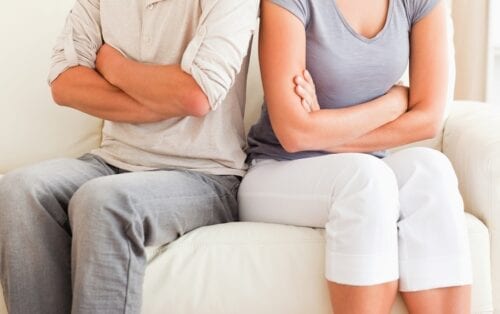 What strategies can parents implement to make the most of special holiday time?
There are many strategies to implement during this time of year that can help you thrive:
Be aware of expectations and unrealistic goals. Ask yourself where are these expectations coming from? Are they coming from others or are they created by you? Either way, it's important to be mindful of what you are welcoming into your life. Don't be afraid to say "No" and make an effort to prioritize your true needs.
Rather than focus on the details that are missing, spend time valuing the special people and moments that bring happiness to your heart! Practice gratitude to change your perspective. This will allow you to honor what you do have in your life rather than bring attention to the things that are not present or "lacking."
Eliminate toxicity as much as you can. This can be a harmful relationship or even unhealthy habits. For many, toxicity can take the form of a long "To Do" list or excess holiday spending. Pace yourself! This should be an enjoyable time for your children and YOU!
Communicate with your partner. Remember, you and your spouse are a team and should be able to rely on one another for support and encouragement. Listen openly to one another and make an effort to truly understand the stressors that may be present in your individual lives as well as your relationship during this time.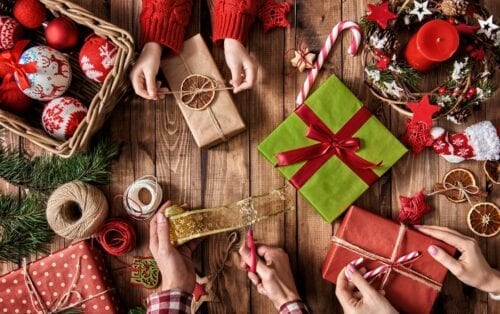 As a Boca therapist, how do you think parents can prioritize what's most important this time of year? i.e. making memories, spending time together, etc.
When parents are caught up with all that "needs to be done," they often are focusing their attention elsewhere. Naturally, people become distracted with other things and that's okay. However, it could be harmful if it happens extensively and for a long period of time. It is important to be present and engaged with your family during the times you share together.
Take note of the special moments and have conversations about why these moments are the ones you will cherish forever. Utilize your time to reflect and build your connection with your loved ones. When you discuss these experiences, you make them real and have the opportunity to hold on to them for a bit longer.
Any other tips?
To all the Modern Boca Mom readers out there, have a wonderful and joyous holiday season!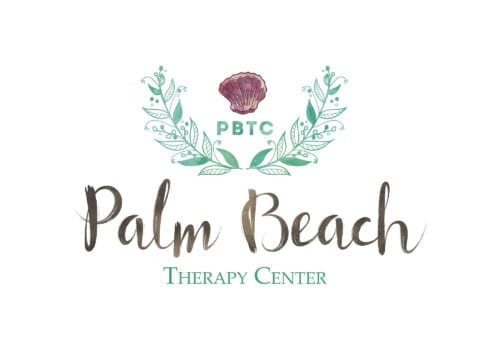 FACEBOOK: Palm Beach Therapy Center
INSTAGRAM: Instagram.com/palmbeachtherapycenter
---
Sponsored: This blog post was sponsored by Palm Beach Therapy Center. All opinions expressed in this blog post are my own and not influenced in any way by the sponsor. Any statistic, quote or other representation about a product or service should be verified with provider. Please refer to this site's Disclosure for more information and I have been compensated, but that does not impact my views or opinions.