One of my absolute favorite parts of the holiday season is getting photo cards in the mail from family and friends! Heck- I even love 'em from business associates! We always cover an entire door in our family room with the cards we receive and leave them up through January…maybe even February. Last year, we ordered vintage-themed holiday postcards from minted. This year, I was inspired by that super cool red sculpture at the Boca Raton Museum of Art–they renovated that whole outside section along Federal Highway earlier this year. So, I went ahead and scheduled an October shoot with Sweet Memories Photography. Are you ready to see the photos from our 2019 Boca Raton Museum of Art holiday photo shoot?
Boca Raton Museum of Art 2019 Holiday photo shoot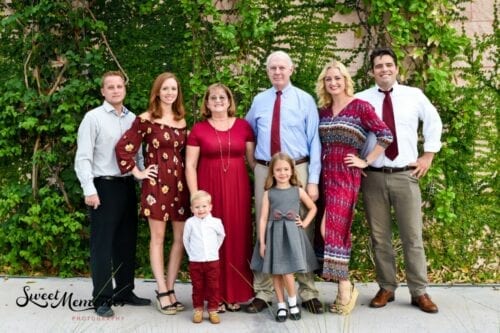 I wanted to go "red" in 2019 with our wardrobe because I thought the color would really pop against the ivy-covered walls and sculptures outside the Museum. Also, I recommend bringing your own chair or bench to any photo shoot to create some height variations– especially in a group. My piano bench really helped us out this year!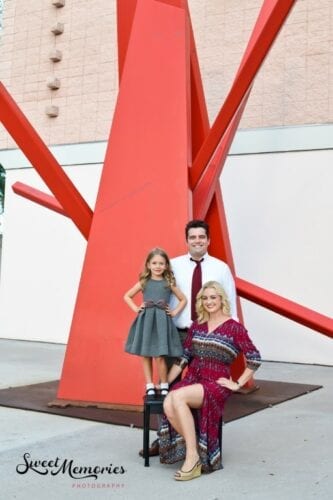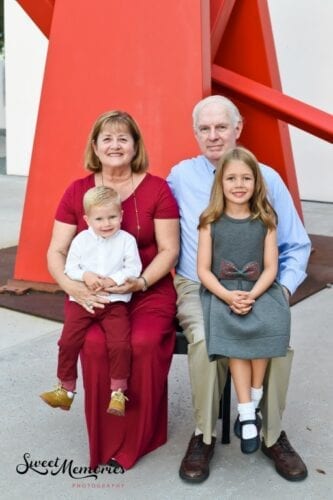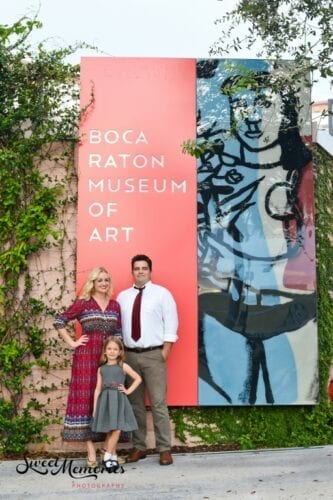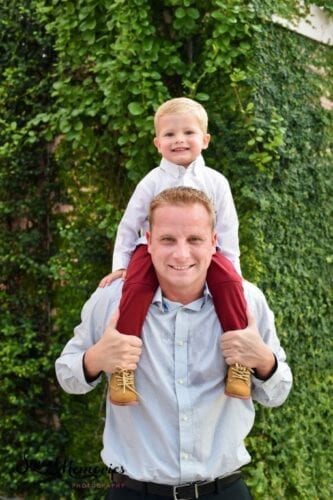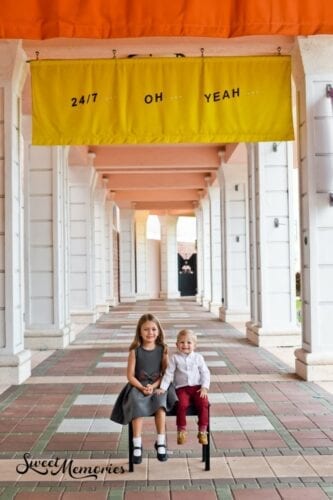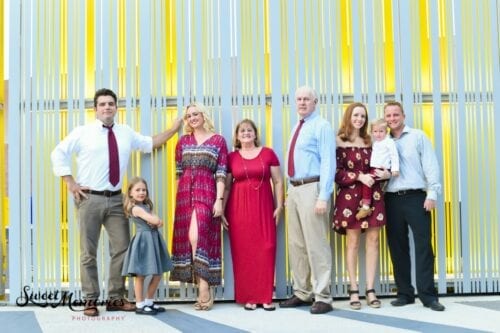 And how much do I love my family for going along with my crazy ideas every year? The answer is: A LOT. 🙂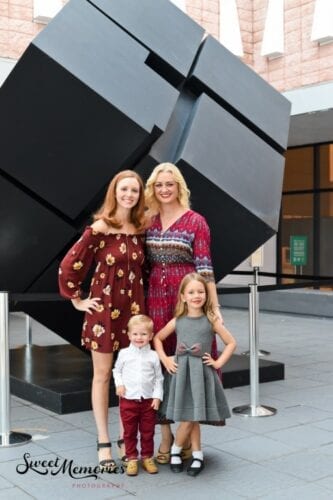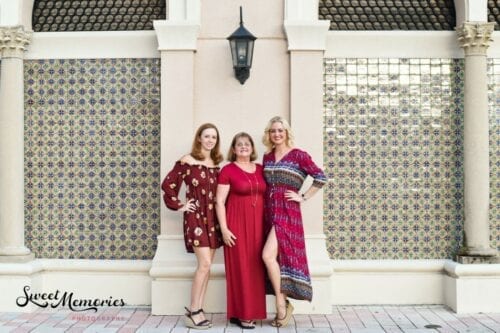 CLICK HERE to purchase my dress on Amazon.com #affiliate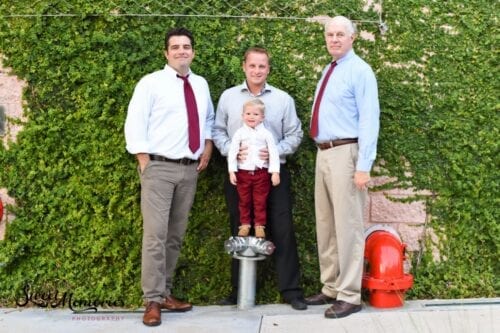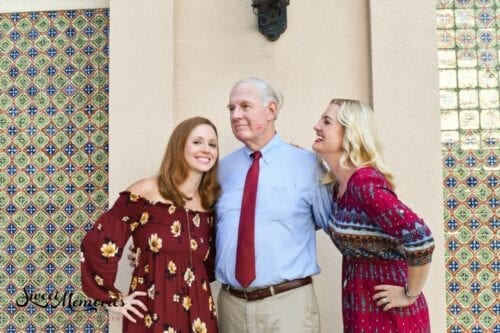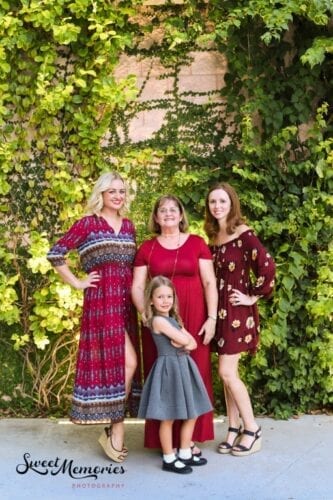 CLICK HERE to purchase my mom's dress on Amazon.com #affiliate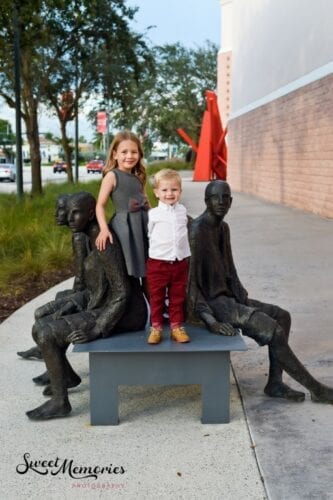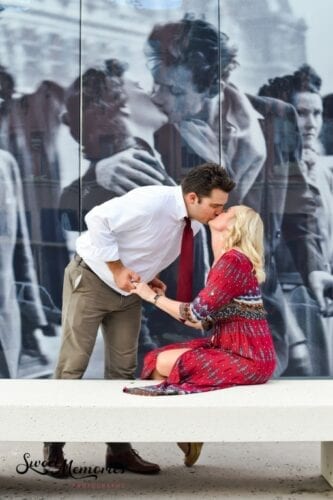 Happy Holidays!
---
Schedule your own Holiday photo shoot with Sweet Memories Photography this season! It's so worth it:
Contact her by clicking HERE.

Request the $299.00 Boca Mom Holiday package and mention "modernbocamom" for an additional 15% off! Package includes: One-hour of photography time at one location PLUS a minimum of 75 downloadable images through your own private password-protected online gallery. There's no obligation to purchase prints (even though I often do), which I kind of love. One price = all the photos

Download your photos and enjoy them as much as we love ours!
This post contains minted affiliate links. Please support Modern Boca Mom by purchasing through these links! We do appreciate it. 
Partner: This 2019 Boca Raton Museum of Art photo shoot post is in partnership with Sweet Memories Photography. All opinions expressed in this blog post are my own and not influenced in any way by the blog partner. Any statistic, quote or other representation about a product or service should be verified with provider. Please refer to this site's Disclosure for more information. I received a complimentary photo shoot, but that does not impact my views or opinions.