MOMpreneur: n. defined as a female business owner who is actively balancing the role of mom and the role of entrepreneur.
Welcome to our latest installment of MOMpreneur Monday, highlighting businesses and brands that were founded by female entrepreneurs and fellow mommas!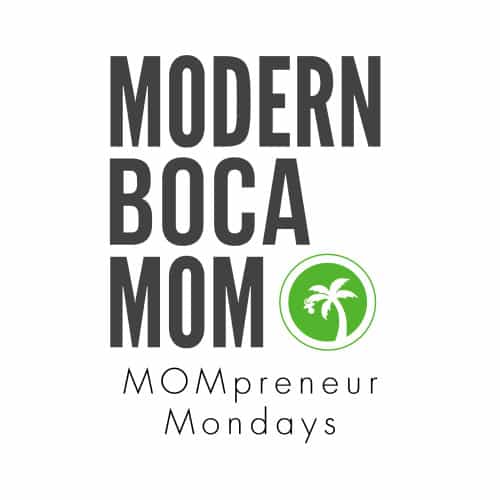 ---
Today's featured Modern Boca MOMpreneur is Jennifer Koutsodontis, AP, DOM, MD and one of the founders of 5th & Wellness Boca Raton!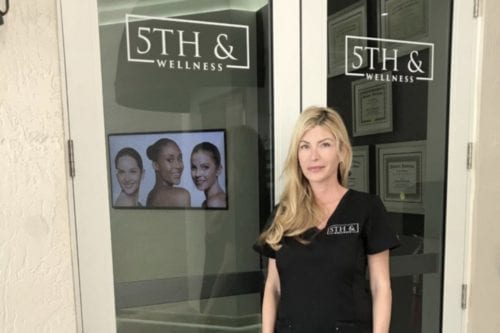 Hi Jennifer! Why don't you tell us about your professional background?
Being passionate about medicine, I wanted to further my knowledge. I went back to school in 2012 for western medicine and while patiently waiting for my license, I decided to open another wellness center. I did this with my two partners: my daughter Karissa and my fiancé Gadi, who also built our state-of-the-art facility here in Boca Raton.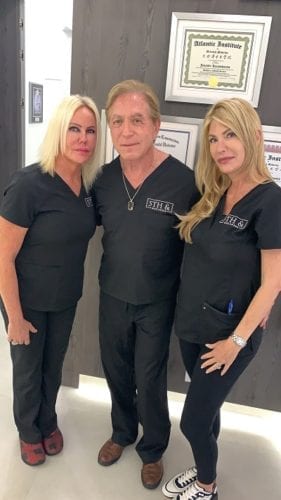 Why did you start 5th & Wellness Center Boca Raton?
Before we opened up 5th & Wellness Boca Raton, I was a co-founder of another medical office in Coconut Creek. At that location, we offered similar services to what we do now at 5th & Wellness. For example, weight loss, iv therapy and aesthetics. I have always lived around Boca and I just knew that when I moved back, having an office in east Boca was the best move.
What is unique about your business?
Our business blends eastern and western methods to treat the body both inside and out. We aim to get to the root of the problem for our patients. Since I'm trained in both allopathic and alternative medicine, I can offer my patients multiple and custom treatment options to help them look and feel their best!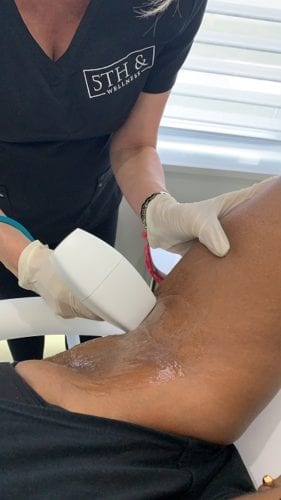 Why should Modern Boca Mom readers take advantage of 5th & Wellness' services?
My staff and I make it our business to educate our patients prior to moving forward with any service. You'd be surprised how many people come in thinking they need one service to help them. But in reality, they need something completely different. Oftentimes, they don't even realize it's an option! Since I have a background in both eastern and western medicine, my approach is unique in helping my patients versus other medical offices.
I love to use this example when explaining our office to someone new. If someone is looking for a weight loss service, most medical offices will offer a single treatment for 100% of their patients. Typically, it's a "band aid approach" to fixing the problem and it doesn't teach the patient anything. Nor does it help keep the weight off for good. My team and I, however, pride ourselves on educating our patients and taking a look internally. We implement lab work and get to the root of the issue. Because in this case, weight loss or gain could be a thyroid or hormonal issue.
Once we have completed the lab work, we will do a thorough medical exam and explain to our patients how they can fix their issue. We also educate them on how to make sure their problem is resolved for good.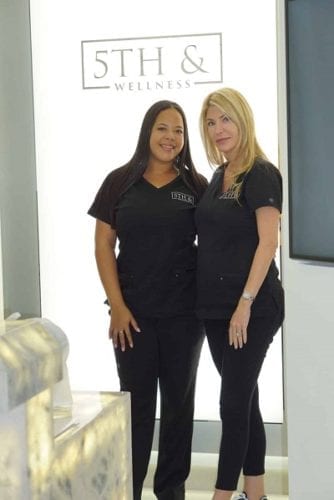 What exciting things are coming up for 5th & Wellness Center Boca Raton?
Being in the medical field, there is always something new and exciting coming into the market! From skincare, to procedures, nutraceuticals, machines, my team and I are always learning something new!
Our office prides itself on offering our patients the most cutting-edge tools and products to help them reach their lifestyle goals. At 5th & Wellness Center Boca Raton, we offer monthly specials on our services to give patients a chance to try something new and make it more affordable for them too. Along with monthly specials, we'll also host pop up events at our medical wellness center and annual events where guests can mingle with our team. A bonus? They also get a chance to lock in great deals on our services.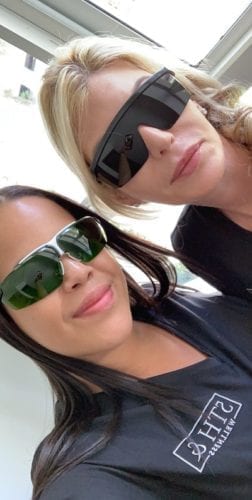 What do you love about living and working in South Florida?
I love the diversity that South Florida offers,! I come into contact with locals, but also patients who have second residences here. Being a Florida native, I also love the family-friendly community Boca has to offer. There is always something going on to get everyone and their families involved.
---
Connect with 5th & Wellness Boca Raton: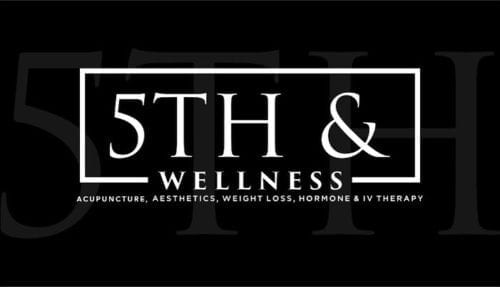 37 SE 5th Street Suite 100, Boca Raton, FL 33432
fifthandwellness@gmail.com | 561.409.3128
---
SUBSCRIBE to Modern Boca Mom here!