***Save $50 on your application fee through October 31, 2020 with my Florida Prepaid Promo Code: DREAMBIG20***
Sponsored: This post was sponsored by Florida Prepaid. All opinions expressed in this blog post are my own and not influenced in any way by the sponsor. I was compensated for this post and given a Florida Prepaid discount code to share with my readers. However, that does not impact my views or opinions.
All photos in this post were taken by Naomi Phelps at Sweet Memories Photography.
---
My kid is the creative type. Sure, we've tried athletics here and there, but nothing makes my 6 year-old happier than playing make believe. Avery's an actor, singer, dancer…and a dreamer. And let's just say that her dreams aren't small. A few might even be considered a little 'out there'. For example: our annual Halloween photo shoot with Sweet Memories Photography (who you should book for your own kids session!). Avery came up with this year's adorable oceanic theme featuring herself and her cousin Aden!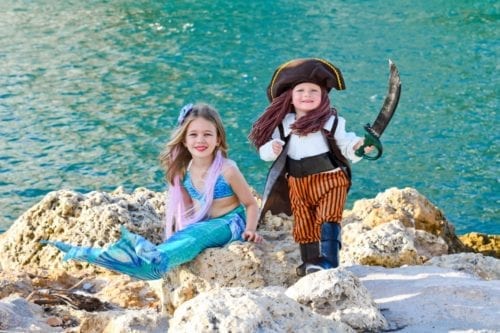 Yes, like many little girls her age (I'm pretty sure), #dailybocaavery dreams of being a mermaid. Florida kids, am I right? As for my nephew…I'm pretty sure she just dragged him along for the ride (although he is a big fan of Pirates of the Caribbean).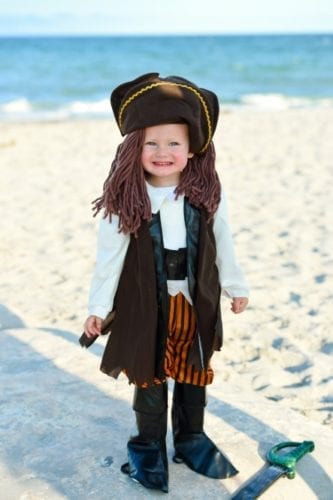 As parents, it's our job to support our children's dreams…no matter how crazy, big or small they happen to be. So we really have a responsibility to start saving early for their future.
For us, college isn't THAT far away– only 11 years until my baby leaves our nest…or maybe ocean in this case? So it literally pays to get started on your child's college savings early!
Plus, we have a Florida Prepaid discount code that will KNOCK $50 OFF your application fee if you enroll by October 31, 2020! Halloween!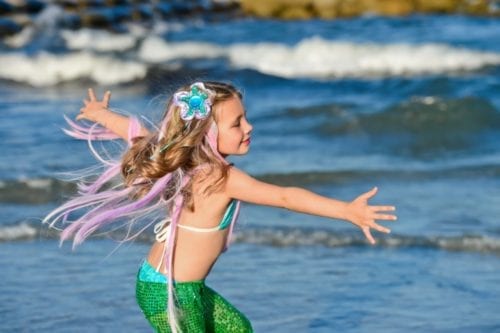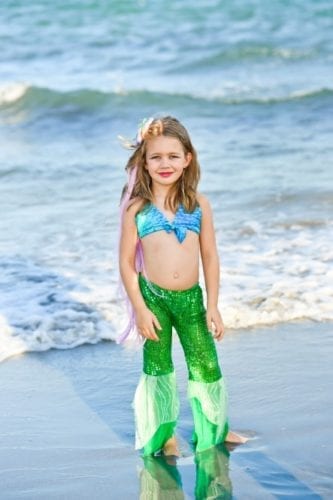 Understanding the differences between Florida Prepaid College Savings Plans and the Florida 529 Savings Plan…
Florida Prepaid offers prepaid college savings plans that give state residents the options to set aside finances for their child's higher education as soon as he or she is born. This includes the future cost of college tuition, specified fees and even dormitory housing.
When your child is finally ready for college, the plan will cover the tuition and most fees at any Florida College or State University…regardless of any increases! And, plans start at just $47/month.
The enhanced Florida 529 Savings Plan offers a variety of flexible investment options for your child's future education with reduced fees. You can contribute what you can, when you can. This handy chart really helps to break down the major differences.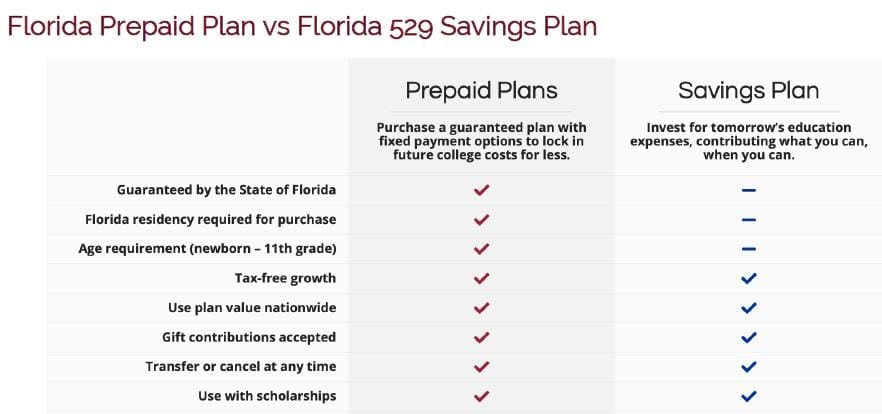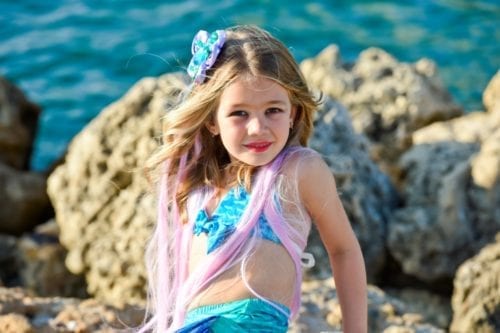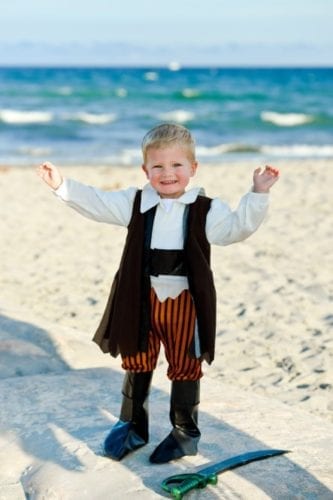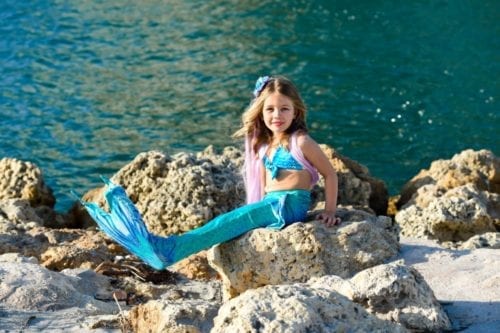 Don't worry about "losing" your Florida Prepaid investment
Saving for college with a Florida Prepaid College Plan is stress-free and and guaranteed. Did you know Florida Prepaid is the largest, longest-running and most successful prepaid program in the whole nation? Florida Prepaid offers a valuable state guarantee for families– they can never ever lose what they pay into it.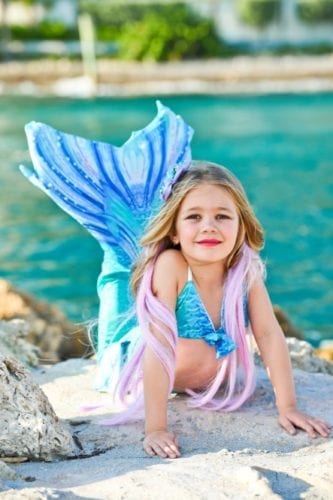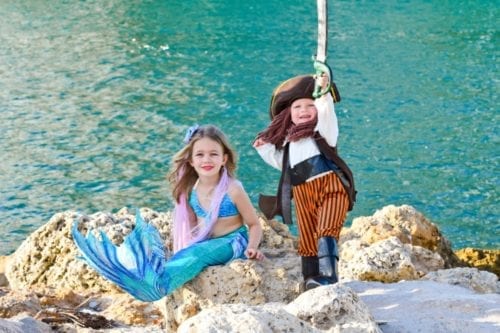 It's not an issue if your child goes to college out of state or receives a scholarship
If your child decides to attend an out-of-state college or university or even a private in-state college, the plan will still pay the same value it would pay to a Florida school. They can also use the savings for in-state graduate school down the road. Bottom line? Your mermaid or pirate has options!
And, if your child earns a scholarship, you can get a refund for the same amount as the plan would pay a public college or university in Florida. That's money back in your pocket! (Or let's be real…your kids will probably get it anyway…)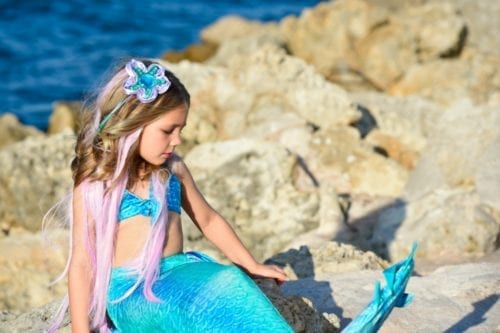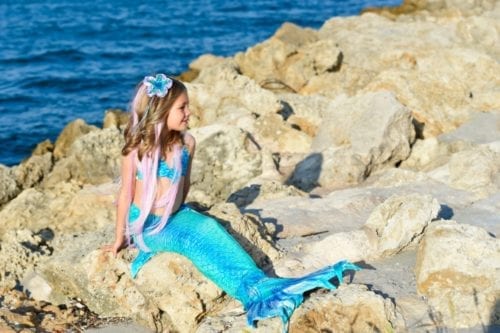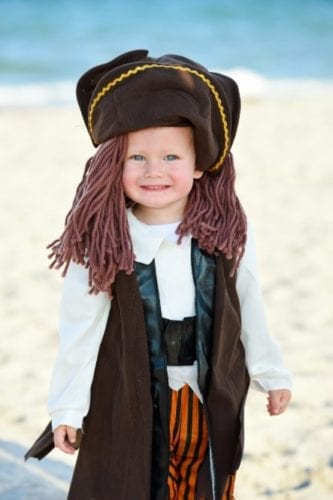 Get started before open enrollment ENDS on October 31, 2020!
Take advantage of your little pirate or mermaid's young age and big dreams and start saving EARLY with my Florida Prepaid discount code, DREAMBIG20, moms! My discount code is only valid through October 31, 2020.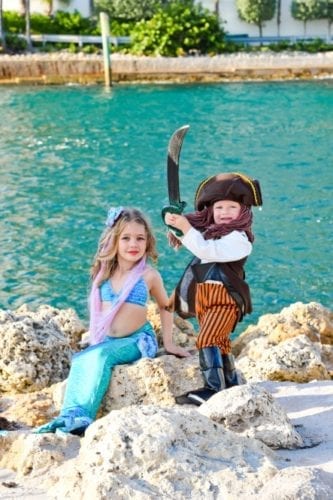 ---
Pin for Later!