Working at a Boca Raton private school, I am always extremely tuned into how our families find us. I know why I personally love Grandview Preparatory School, but what are our students' reasons? I'm also constantly researching "the reps" of our private school neighbors in the area. This is obviously made easier by social media…and Google. But, I like to check out various school review websites too.
Not familiar with school review websites? There are a few out there such as GreatSchools.org and Niche.com among others. And, a new one that just launched, CityGrader.com. CityGrader is an online tool that allows parents to grade their child's school and teachers and share their reviews with other parents.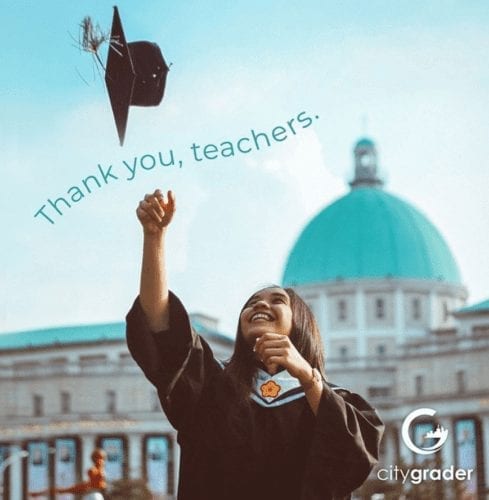 Here's how it works…
After registering as a user, parents can search for their child's school or teacher "by name" and grade them based on their interactions and experience. Parents can also make constructive suggestions, air frustrations or express gratitude for a job well done by the school and teachers. Other users can then read the feedback and respond sparking a dialogue.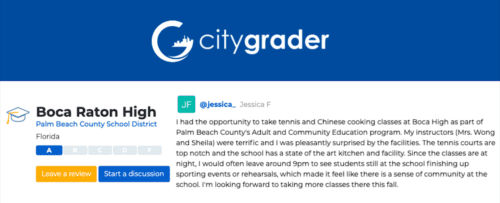 Again, working at a school, this doesn't help but make me feel…a bit nervous. Especially the "airing frustrations" parts! Because let's be honest, that's when parents tend to make their review online–when they're NOT happy. And it's made worse if they've decided on a school based on a friend or family member's personal recommendation. But every interactive online property has its pros and cons, I guess?
Thoughts from a Boca Raton private school
Grandview Preparatory School's Head of School, Jackie Westerfield shared her thoughts with me. "Personal recommendations are powerful resources for parents when selecting a school. The value of a recommendation is always dependent on the level of trust that the prospective parent places on the friend or family member making it."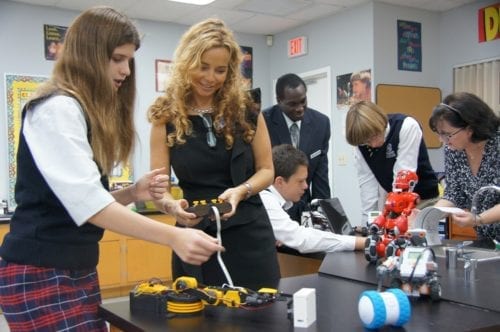 "The parent will weigh whether the person making the recommendation values the same things, shares a similar educational philosophy or has a child with like needs and dispositions. Online school review sites capitalize on the 'word of mouth' concept. However, they differ sharply in that the prospective parent has no knowledge or experience regarding the reviewer's judgement."
Stephanie Wood, Grandview's Director of Admission, also agrees. "School review sites have quickly become one of the first steps in a family's search to finding the best-fit school for their child(ren). With that said, it's important to recognize that reviews are most commonly left by families at either end of the spectrum with regard to their love for the school or perhaps reasons they chose another option. The best way to get a true feel for the school and community is to visit while school is in session. This allows for an unfiltered view of everyday life.
Things to look out for on school review sites
Do the students look happy?
Are the teachers and administrators approachable and welcoming?
Is the school dynamic and community meeting your expectations?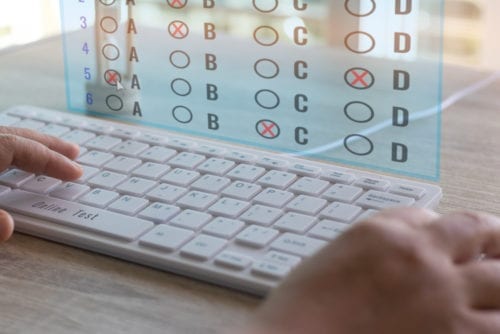 This type of information is hard to get from school review sites. Although reviews are helpful and can assist in narrowing your school search, online reviews can be polarizing. They don't always reflect a school community 100%.
Some food for thought this summer for those families still seeking the right fit for the school year ahead!