Did you know April is National Autism Awareness Month? This annual event was launched by the Autism Society to recognized those with ASD nearly 40 years ago, in 1970. In case you weren't familiar, "ASD" stands for "autism spectrum disorder". It's a spectrum because each child is unique, with his or her unique set of characteristics.
Me being a local mom, and a fan of Boca Raton pediatric dentist Dr. Drew Popper, I picked up the phone to do my part. I naively thought I'd be helpful and try to raise Dr. Popper's autism awareness this April. Needless to say, it was me who was behind the curve.
Guess who did the awareness raising? 😉 Here's some of that awareness about autism and the dentist from Dr. Popper himself…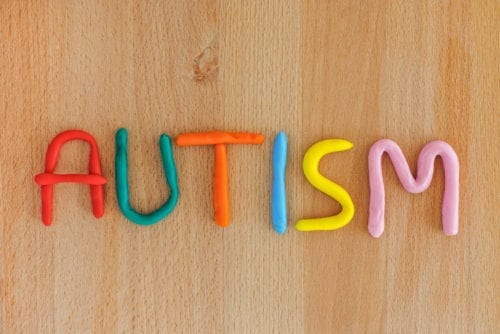 First Steps
"For a child with ASD," he began, "The first visit to the dentist is absolutely critical. We like to engage with parents before that first visit." Dr. Popper went on to explain that the basics of prepping an ASD child for that first dentist visit are the same as for all kids. "The idea is to keep the child's anxieties to a minimum. By the time the child arrives at the office, he or she should know what to expect. Parents will have explained, playfully and positively, what it's all about. By the way, we schedule kids during their 'good' times of the day. For most kids that's morning, but we always ask. Also, I recommend more shorter appointments rather than fewer longer ones".
Dr. Popper then identified some of the special concerns with ASD kids. The most common, without doubt, are sensory and communications issues. "For some ASD kids, the usual scenario in the exam room is overwhelming", he observed. "My work light is, after all, pretty bright. We usually have some music on. There's a lot happening. We tone that down for ASD kids." Some kids even get sunglasses!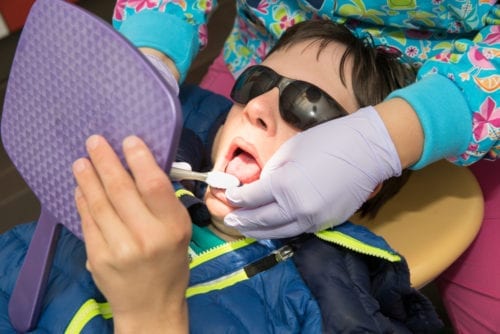 Autism and the Dentist
There are things Dr. Popper's attuned to that in truth, I'd never thought of. "Movement is a thing," he noted. "Quite a few ASD kids don't like moving backward. That's why we first recline the chair, then help the child climb into it."
Most kids are more comfortable with a parent in the exam room. That's certainly even more important for ASD kids. After all, pediatric dentists rely on communication to keep children calm. For example, they explain to children what's going to happen next. ASD kids tend to have issues with communication. Parents are familiar with their child's strengths and weakness. They make great interpreters. Moreover, they can help by taking part in "modeling", where the dentist "demonstrates" the next steps on the parent.
Dr. Popper summed up. "As I see it, kids are kids. We're trained that each ASD case is unique. From my point of view, all kids are unique. The challenge and the reward in pediatric dentistry are in understanding each child's uniqueness and adapting to it. ASD? Come on in! You'll feel right at home."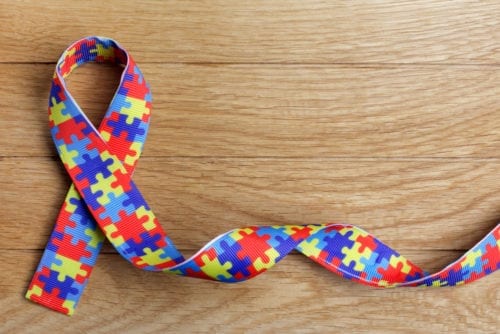 ---
Sponsored: This blog post about autism and the dentist was sponsored by Junior Smiles. All opinions expressed in this blog post are my own and not influenced in any way by the sponsor. Any statistic, quote or other representation about a product or service should be verified with provider and please refer to this site's Disclosure for more information. I have been compensated, but that does not impact my views or opinions.