Happy spring Modern Boca Moms & Dads! Here are all of the great MBMom-recommended kids activities & 2019 Easter events in South Florida! They are organized by date, so take a look at what's coming up…
***MORE 2019 EASTER EVENTS IN SOUTH FLORIDA WILL BE ADDED AS THEY BECOME AVAILABLE***
---
2019 Easter Events in South Florida
Easter Brunch at the Addison
Hop to it! After my extravagant Valentine's Day evening, I can't wait to take my family to The Addison's signature Easter brunch buffet, which includes live music, kid's activities, and unlimited mimosas and bellinis.
Who can say no to that? Not this Modern Boca Mom…
DATE/TIME: Sunday, April 21; Reservations start at 10:00 a.m.
COST: Brunch is $89.95 per person (plus tax and gratuity) and children under 12 are half price.
Call (561) 372-0568 to book reservations because they will sell out!
---
Easter Bunny Photos at Town Center Start March 29th
DATE: March 29- April 20th
TIME: 12:00 p.m. – 8:00 p.m. Sundays until 6:00 p.m.

COST: Reserve Your Appointment HERE for $10.00

Time for photos with the fluffy guy! He'll be waiting for you near Nordstrom Courtyard. It's one of our favorite 2019 Easter events in South Florida!
Caring Bunny will occur on Sunday, April 7 from 9:00 – 11:00 a.m. prior to mall opening. Guests can register in advance at simon.com/caringbunny. Many steps will be taken to reduce sensory triggers, creating a more comforting environment for children's cherished visit with the Bunny.
Town Center at Boca Raton's Bunny Photo Experience will also share the heart of the Easter Bunny by collecting donations for Autism Speaks throughout the season.
Town Center of Boca Raton – Nordstrom Court
Boca Raton
---
Flashlight Easter Egg Hunt, Adult Hunt, Egg-Stravaganza & Easter Egg Run in Deerfield Beach

DATE: Thursday, April 2nd through Saturday, April 4th
TIME: 8:00 p.m.
COST: ALL FREE EVENTS
The City of Deerfield Beach Parks and Recreation Department is hopping into Spring with their annual Easter Egg events.
This series kicks off Thursday, April 2nd at 8:00 PM with the Flashlight Easter Egg Hunt for children ages 7 – 14 at Constitution Park, 2841 W Hillsboro Blvd.
An exciting addition to the event this year is an Adult Egg Hunt starting at 8:15 PM for ages 21 and up.
On Friday, April 3rd at 6:00 PM, the city will be holding the Egg-Stravaganza event at Westside Park, 445 SW 2nd St. for children ages 10 and under.
The Easter weekend festivities will wrap up with the final event, the Easter Egg Run, on Saturday, April 4th, beginning at 10:00 AM at the Deerfield Beach Athletics Complex, 501 SE 6th Ave. This event is also for children ages 10 and under.
Remember to bring your own basket for gathering eggs! All events are free.
2841 West Hillsboro
Deerfield Beach
---
Glow-in-the-Dark Egg Hunt Delray Beach

DATE: Friday, April 5th
TIME: 7:00 p.m.-11:00 p.m.
Ages 13 to Adult
7:45 pm Hunt for 13 to 17 years old
Prizes include: Palm Beach Skate Zone, Rapids, Lion Country Safari, Habit Burger and more
8:10 pm Hunt for 18 + (Adults)
Prizes include: 2-night stay at Residence Inn Weston, Arts Garage, Habit Burger and more
8:30 pm Movie: Happy Gilmore (PG13)
Bring your lawn chairs!
2200 Highland Avenue

Delray Beach

---
Spring Fest In Boca Raton at Spanish River Park

DATE: Saturday, April 6th
TIME: 10:00 a.m.-3:00 p.m.
COST: FREE
Help us celebrate the start of the Spring season with the first annual Spring Fest! Beginning at 10:00 a.m. at Spanish River Park on A1A, free activities including an egg hunt, face painting, balloon twisting, arts & crafts. Photos with the Easter Bunny will also be available for everyone in the family to enjoy. The festival will feature a market with fresh produce, flowers, and locally made products.
This event is FREE, excluding food and vendor purchases.
3001 North State Road A1A

Boca Raton

---
Easter Bunny Moves Into The Gardens Mall
DATE: April 6th through April 20th
Visit the Easter Bunny in Grand Court April 6th – April 20th during all mall hours. Photo packages and fast pass details to come.
Gardens Mall
3101 PGA Boulevard
Palm Beach Gardens
---
Peter Cotton Tail's Garden-to-Table Kids Cooking Event Downtown at the Garden's

DATE/TIME: Saturday, April 6th 10:00 a.m.-1:00 p.m. Sunday, April 7th 1:00 p.m.
COST: $10

Join for three kid-friendly sessions of Easter-themed cooking with Miss Nancy & Grace from What's Cooking Kids? Your junior chef will prepare a vegetable butterfly from fresh veggies and create a potted plant with pudding and crushed Oreos! Your $10 ticket helps support the Els for Autism Foundation.
Call now to secure your spot: (561) 727-2640
11701 Lake Victoria Gardens Avenue
Palm Beach Gardens
---
Grace Community Church Kids Easter Celebration
DATE: Saturday, April 13th
TIME: 10:00 a.m.-12:00 p.m.
Annual Kids Easter Celebration! FREE EVENT!
Egg Hunt
Love Bunnies
Petting Zoo
Photo Booth
Crafts
Refreshments
600 W Camino Real

Boca Raton
---
Easter Bunny Breakfast at Festival Marketplace

DATE: Saturday, April 13th
TIME: 10:00 a.m.-12:00 p.m.
Join Festival Marketplace as we have our annual Easter Bunny Breakfast. Enjoy a delicious breakfast, an Easter craft and a professional photo of your child with the Easter Bunny! We will have face painting and balloon creations too!
As a parent if you are not going to eat breakfast, you can just purchase a ticket for your child(ren), but if you want to eat breakfast you should purchase a ticket for yourself as well.
2900 West Sample Road

Pompano Beach

---
Photos with the Bunny at the Palm Beach Zoo
DATE: Friday, April 19th & Saturday, April 20th
TIME: 9:00 a.m.-2:00 p.m.
Make photos with the bunny a holiday tradition at Palm Beach Zoo! Photos will also be available for purchase in the gift store. Plus, enjoy one complimentary ride on the Wildlife Carousel. Included with regular Zoo admission.
1301 Summit Blvd
West Palm Beach
---
YMCA South Palm Beach County Easter Egg Hunt

DATE: Friday, April 19th
TIME: 5:00 p.m.-6:00 p.m.
Come join us Friday, April 19th, on the back field for a fun-filled Easter Egg Hunt, Arts and crafts and games. Bring your camera to take photos with our YMCA Easter Bunny!
Registration fee is one bag of candy per child (No chocolate please, it melts!)
Must register by April 18th
Ages 1 year (walking) through 5th grade
9600 S .Military Trail

Boynton Beach

---
Flagler Museum Eater Egg Hunt
DATE: Saturday, April 20th
TIME: 9:00 a.m.
COST: Adults, $18; children, $15
Pictures with the Easter Bunny, egg hunt, crafts, face painting, balloon sculptures and games. Commemorative Flagler Museum wooden eggs will be distributed to children at the conclusion of the event. Tickets >>> flaglermuseum.us
1 Whitehall Way
 Palm Beach
---
Easter Egg Hunt at Ann Norton Sculpture Gardens in West Palm Beach
DATE: Saturday, April 20th
TIME: 10:00 a.m.-11:00 a.m.
COST: FREE to family member levels and above
Doors open at 10:00 a.m. The egg hunt starts promptly at 10:15 a.m.
Advanced reservations required, please call 561-832-5328
Children are invited to look around the two acres of lush palms and native plants, along the garden trails and among the sculptures for brightly colored eggs to fill their baskets. After the Easter Egg Hunt, children can take a picture with the Easter Bunny and cool down with an ice-cold glass of lemonade.
The event is complimentary to family member levels and above.  Admission fees for non-members: $15 adults, $10 for seniors (age 65 and older), $7 for all children.
*Three Age Groups
3 and under
4 to 6 years' old
7 to 10 years' old
Please bring your own basket. All parking at Palm Beach Day Academy lot adjoining the property on S. Flagler Drive.
Ann Norton Sculpture Gardens
253 Barcelona Rd.
West Palm Beach
---
Interactive Easter Show & Activities at the Big Apple Shopping Bazaar

DATE: Saturday, April 20th
TIME: 12:00 p.m.-2:00p.m.
COST: Free!
All the free activities at The Big Apple's Easter Show include:
A Master of Ceremonies
Mr. or Mrs. Easter Bunny
Face Painting
Balloon Art
Interactive Show
Special Games
Egg Hunt
Dancing
Free gifts
And more!
5283 West Atlantic Ave

Delray Beach

---
Lynn University Golden Egg Fest

DATE: Saturday, April 20th
TIME: 12:00 p.m.-3:00p.m.
COST: Admission and parking are free!
Hop on over to Lynn University's Bobby Campbell Stadium for our free Golden Egg Fest and men's lacrosse home game.
Don't forget your basket! All kids will receive plastic eggs filled with candy, and a chance to find special Golden Eggs filled with prizes from event sponsors- Sparez Bowling, Habit Burger Grill, Pizza Hut, Jersey Mike's Subs, Chick-fil-A Boca Raton and many more!
We will give away two (2) 1-Day passes to Universal Studios Orlando or Universal's Islands of Adventure at halftime of the game!
We will also have an egg decorating station, interactive games, arts and crafts and tons of plastic eggs.
3601 N. Military Trail

 Boca Raton

---
Boomers Bunny Bash Eggstravaganza
DATE: Sunday,  April 21st
TIME: 9:00 a.m. – 2:00 p.m.

COST: Purchase Tickets Here!
Egg hunts for all ages, live entertainment, raffle prizes AND breakfast with the bunny — Bunny Bash is Back!
3100 Airport Road

Boca Raton
---
Beach House Pompano Beach Easter Brunch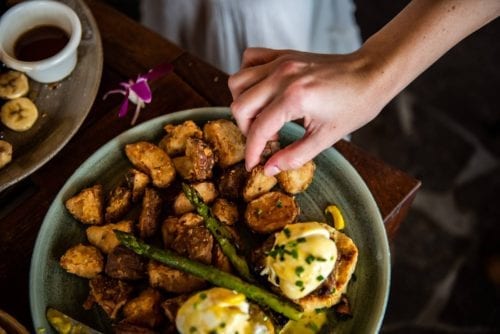 DATE: Sunday,  April 21st
TIME: 10:00 a.m.

COST: More Info!
Beach House Pompano is getting in on the festivities with a beach Easter Egg Hunt starting at 10am. Guests will have the chance to find a mysterious golden egg and win a complimentary brunch for up to four people. Families can stay after and snap a pic with the Easter Bunny from 11am to 1pm while enjoying Beach House brunch classics like Steak Benedict and Brioche French Toast.
270 North Pompano Beach Blvd

Pompano Beach
---
Bad Bunny Brunch at Tap 42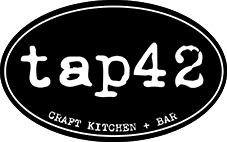 DATE: Sunday,  April 21st
TIME: 11:00 a.m. – 3:00 p.m.

COST: More Info!
Guests can enjoy bottomless brunch favorites such as the Chicken and Waffles or Steak and eggs while drinking Tap 42's signature Mimosas, Bloody Marys and Funky Floridians, all bottomless of course.
All Tap 42 Locations
---
Easter Sunday Celebration at the American German Club
DATE: Sunday,  April 21st
TIME: 12:00 p.m. – 3:00 p.m.

COST: $30 in advance, $35 at the door
Children ages 6-12 are $10 in advance, $15 at the door. Under 6 are FREE!
Celebrate Easter Sunday at "Our Haus" as we host you and your family so you can sit back, relax and enjoy this special day.
Enjoy your entree of Baked Ham, Leg of Lamb or Chef's Catch of the Day, then add our chef's selection of side dishes plus dessert and coffee.  Full bar available for libations to purchase.
** Meal is served from 1pm to 3pm **
Doors open 12pm

5111 Lantana Road

Lake Worth

---
Swank Farms Easter Brunch
DATE: Sunday,  April 21st
TIME: 11:00 a.m. – 2:00 p.m.

COST: To make reservations, purchase HERE
Adult ticket – $99.00
Child ticket 4-12 years old – $45.00
3 and under: Free
Brunch is rain or shine | Tickets are non-refundable. $25.00 per person change fee to another brunch this season only!
The Swank Farm Culinary Team, lead by Chef Sam Horrocks, will prepare Easter Brunch on the Farm this season. Your family is invited to be part of their family and enjoy a family style brunch featuring Swank Farm vegetables and delicacies from local artisan and farmers. Wander the fields or take a tour of the hydroponic shadehouses with Farmer and Owner Darrin Swank. Along with an amazing brunch, there will be children's activities. And, of course, an Easter Egg Hunt on the Farm!
During brunch in the Pole Barn, you will be treated to Unlimited Mimosas, Bloody Mary's and Craft Beers while a local musician plays on our stage.
14311 North Road

Loxahatchee
---
Be sure to "LIKE" MBMom on Facebook and follow on Instagram, Pinterest and Twitter for all of the latest updates and 2019 Easter events in South Florida!
SUBSCRIBE to our Weekly MBMom Email Roundups including weekend family fun in South Florida and be in the know for your Boca kids by clicking here.Modern Boca Moms are the BEST…especially if they share our website with friends and other local South Florida mommas! Have a fabulous season and enjoy some 2019 Easter events in South Florida!