MOMpreneur: n. defined as a female business owner who is actively balancing the role of mom and the role of entrepreneur.
Welcome to our latest installment of MOMpreneur Monday, highlighting businesses and brands that were founded by female entrepreneurs and fellow Mommas!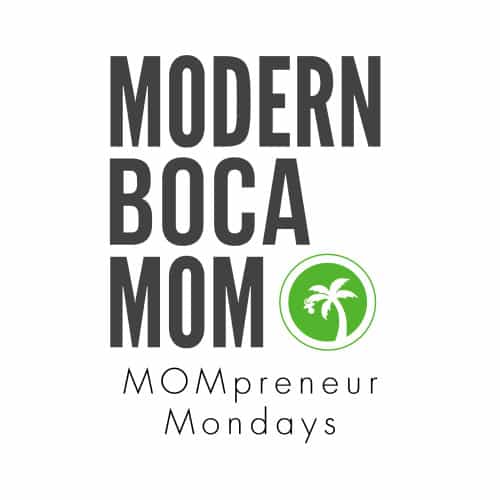 ---
Today's featured Modern Boca MOMpreneur is Ginna Tassanelli, Owner & Creator of The Style Rebel Mama and Hype Media!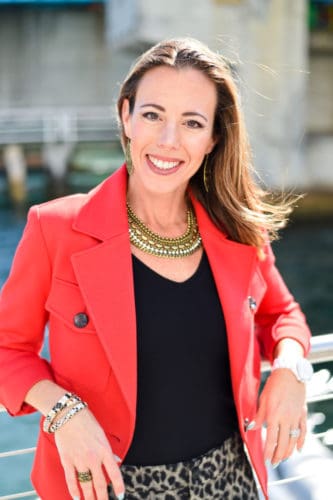 Tell us a little about your background and why you started your companies…
I was born in San Juan, Puerto Rico and moved to the United States when I was 3 years old. After moving around a few times, we finally settled in Fort Myers, FL. My father opened an engineering firm where I did some administrative work and watched how he ran a business. Looking back on this, I think that naturally gave me confidence in knowing that owning my own business was possible.
I graduated from Florida State University with a bachelor's degree in both Criminology and Communication Studies intent on continuing to Law School. However, that all changed when I took a job offer from a leading global media and entertainment company. That decision is what led to my career in advertising and marketing.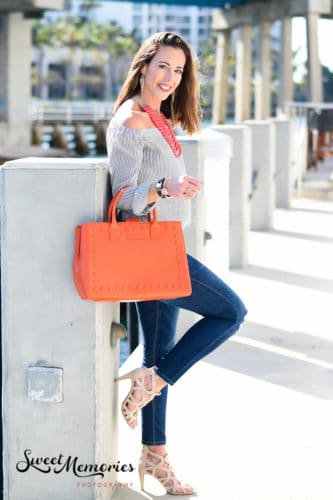 What happened next?
I gained enough experience in advertising and marketing to want to open my own advertising firm. After a lot of deliberation with my husband, we decided to go for it.  However, I soon realized I needed to supplement my income while I was getting my firm off the ground.
A friend of mine happened to tell me about the Premier Designs business, a high fashion jewelry direct sales company. The funny thing is that I didn't even really wear jewelry! However, it seemed to be an efficient way to bring in the additional income I needed without being away from my family too much.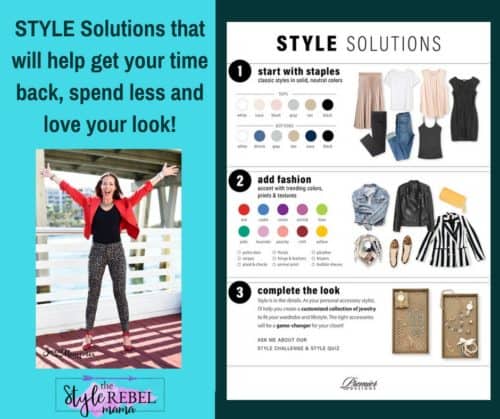 And it sounds like it worked out?
My motto was: "fake it until you feel it", a quote I learned from the book, Business Boutique. And, six months into my styling business (a.k.a The Style Rebel Mama), I resigned from my corporate career and launched my boutique advertising agency, HYPE Media.
I took what I had learned as an advertising account executive, including cultivating business relationships, with the objective to help local businesses successfully market their brands and products. What I've learned throughout this journey is that there is a need for more passionate service-oriented experts in business.
What are some of the challenges you work to solve in your professional role?
If you have a small business and your doors are open, you need
customers
. For a business owner, this can be one of the biggest challenges. Luckily, we live in a world where you can literally reach hundreds of thousands of potential customers with the click of a button. By partnering with HYPE Media, you will spend less time focusing on logistics and more time taking action to serve your customers. I will work to successfully implement advertising and social media strategies to gain those customers for you.
At the same time, if you're a working mom like me, you no longer have to feel like you're not put together. Whether it's simply adding some jewelry accessories to your wardrobe or doing a closet cleanup, you can feel confident and empowered with your personal style with the Style Rebel Mama.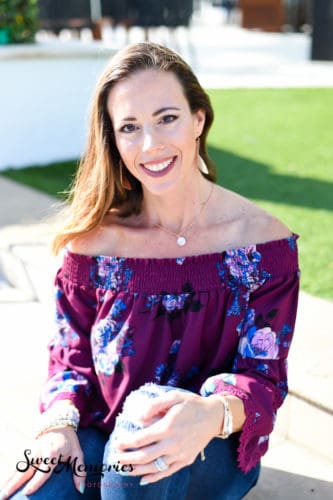 What's makes your businesses unique?
My
 clients through HYPE Media know that they will speak to me, the owner, and that I am on top of marketing trends and social strategies tailored for their business. At the same time, the women I work with through the Style Rebel Mama know that I offer more than jewelry accessories from Premier Designs.
"I'm there to help them curate their closet and inspire them to elevate their personal style both for business and casual settings in a way where they feel comfortable."

Whether they have me over for a personal one-on-one style or closet consultation or at their home or office for a small group style workshop or fundraising event, I share money-saving wardrobe tips and style solutions that are specific to them. The end result is that they learn how to effortlessly combine key pieces in their wardrobe. They can then add final accessory touches from Premier Designs to pull it all together if they like.
What exciting things are coming up for your businesses?
As I continue to expand Style Rebel Mama and Hype Media, my goal is to provide exceptional service both on a marketing level and the personal fashion stylist level. I'm excited to begin merging my businesses together so they work hand in hand to help women brand themselves effectively.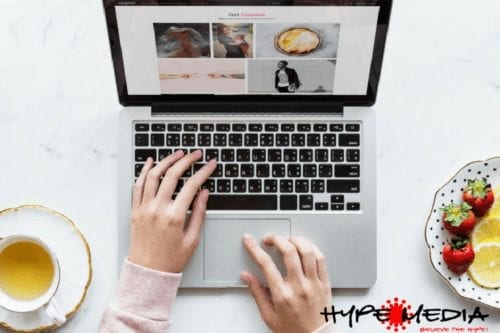 What do you love about living and working in South Florida?
As a MOMpreneur in South Florida, I love that we're able to connect with so many amazing and talented women. Whether it's a women's professional networking group like FemCity or a mommy group, you can truly appreciate people's differences. During our down time, we are total beach bums! I love that I can go to a business meeting in the morning and by the afternoon, grab our swimsuits and flip flops and hit the sand!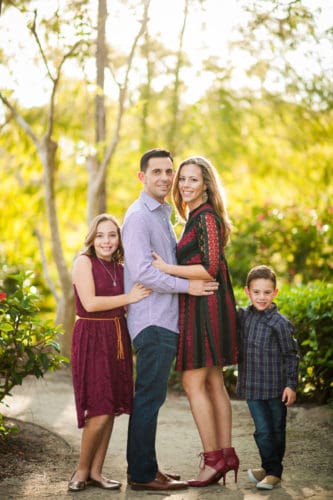 ---
Connect with The Style Rebel Mama and Hype Media: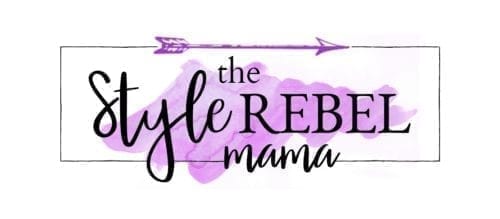 ---
WEBSITE: Ginna Styles  HypeMedia
FACEBOOK: https://www.facebook.com/stylerebelmama
https://www.facebook.com/gethypemedia
---
SUBSCRIBE to Modern Boca Mom here!