I've had thin brows and oily skin for as long as I can remember. I'm not complaining…per se (oily skin ends up keeping you looking younger in the long run, as it turns out). But what I wouldn't give to the beauty gods for naturally thick brows and a matte complexion! Luckily, I met Wafa of Wafa's Brow Art here in Boca Raton and she has been attempting to solve my brow problem. They offer extensive brow services and the best microblading in Boca!
I know this from personal experience even though my oily skin has been giving me some grief throughout the microblading process. Before I got this treatment, I read a few microblading tips by Girlz Ink just to get an idea of the whole process. Let me walk you through what I've been up to in my quest for bold Boca brows!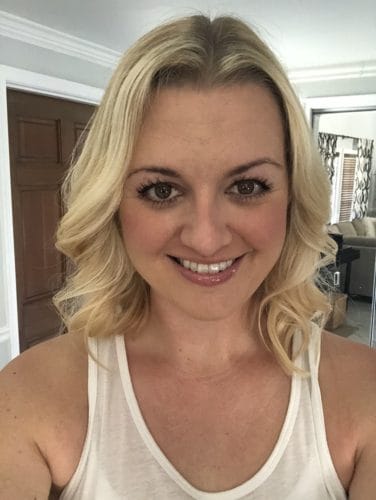 Bold Boca brows indeed.
When you decide to get the best microblading in Boca (because why wouldn't you choose the best?), the first thing that happens is your brow professional will draw an outline– a design that you must approve. Wafa is an oil painting artist and she is able to combine her artistic eye with the science and symmetry of permanent makeup.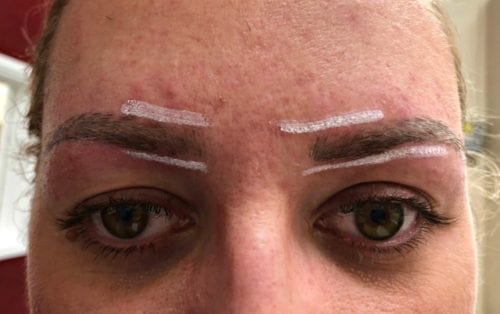 Once she (and you) finalizes the design, she will thread or wax them into an ideal shape. Let's just say one of my brows was okay, but the other…got quite the haircut.
Then Wafa's daughter Luna handles the microblading process. She is an amazing technician and the experience was virtually pain-free! I know- hard to believe, but I didn't even use the numbing cream. At worst, it felt like tiny cat scratches on your brow area.
Here was my first round of microblading: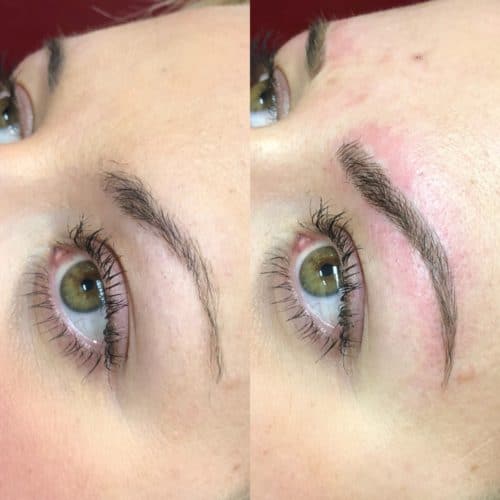 I thought it ended up looking great, but if I was going to go through this process, I wanted to go thicker! So, that's exactly what I did at my first touch-up. I loved it, but it was a big change and my oily skin liked to reject the semi-permanent pigment.
Microblading typically lasts for a year- FYI.
Here was my second round of microblading: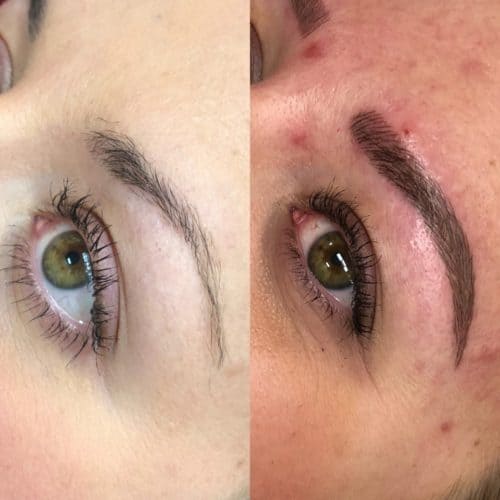 Even though I was religious about the aftercare and stayed out of the sun (necessary if you get the best microblading in Boca), I still lost a few strokes and had some fading. As someone who has wanted bold brows for so long, it was extremely frustrating. :/
But, Wafa stuck with me and even scheduled a second touch-up to make sure I was happy with the final product. Now my results are exactly what I wanted! Are you ready for all the brow selfies?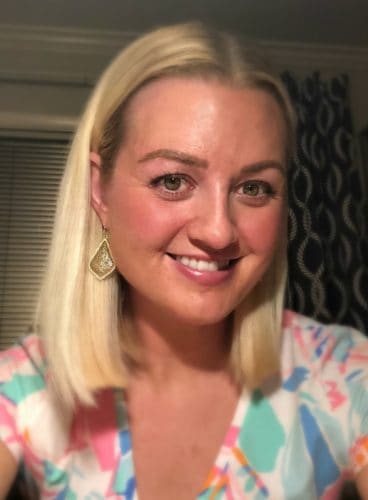 I still use a tiny bit of brow powder on my right eyebrow because that one has less hair, but I really love it. Just beware that if you have oily skin, it might take a few touch ups. If you have any questions about the process, just comment below! I'm happy to answer anything. 🙂
---
For a full list of brow services in Boca at Wafa's Brow Art, click here.
Appointment: Tue. – Sat. 10AM – 5PM
Email: wafa@wafabrowart.com
Follow Wafa's Brow Art on Instagram and Facebook to see more examples of the best microblading in Boca Raton.
---
Sponsored: This post was hosted by Wafa's Brow Art & Skincare. All opinions expressed in this blog post are my own and not influenced in any way by the sponsor. Any statistic, quote or other representation about a product or service should be verified with provider and please refer to this site's Disclosure for more information. I was offered complimentary microblading services for review consideration, but that does not impact my views or opinions.