MOMpreneur: n. defined as a female business owner who is actively balancing the role of mom and the role of entrepreneur.
Welcome to our latest installment of MOMpreneur Monday, highlighting businesses and brands that were founded by female entrepreneurs and fellow Mommas!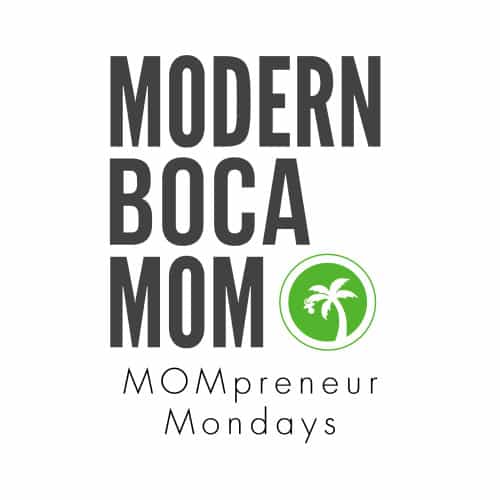 ---
Today's featured Modern Boca MOMpreneur is Sarah Kiedis, Founder & Creator of Lily Among Thistles hand lettering!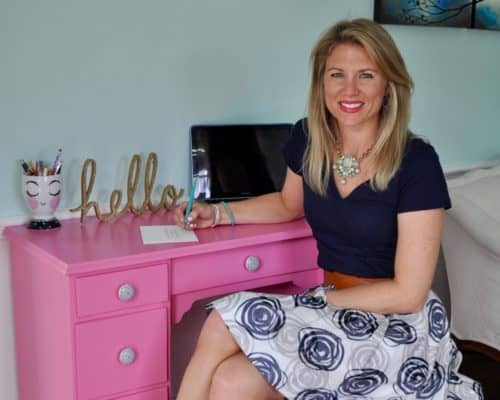 Tell us a little about your background and what inspired you to start your business…
Believe it or not, I'm married to the boy I have liked since the 9th grade. I'm also currently a stay-at-home mom to three little ladies and one little boy, ages, 2, 4, 6 and 8.
My family is my world and calligraphy is my side hustle. I find that I am called to create and sincerely love the feel of the calligraphy pen in my hand. I enjoy creating something that will bring joy to others. It also makes me feel like I am part of the world outside of diapers and hide and go seek! The nature of my "hustle" allows me to balance family and work. I can work during naptime and still bring my kids to school and do play dates.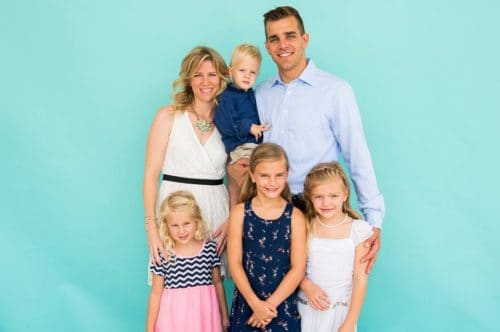 Four years ago, I launched my calligraphy business: Lily Among Thistles. 
I fell in love with hand lettering by scrolling through beautiful writing on Pinterest. After taking two online classes, I was hooked. I honed my new skill and passion and launched my etsy shop, Lily Among Thistles. I love working with clients to see their vision come to life through my writing!
Through my business, I do calligraphy for weddings, bar/bat mitzvah, and birthday parties. I also do signage, gift tags, menus– pretty much anything that requires elegant lettering.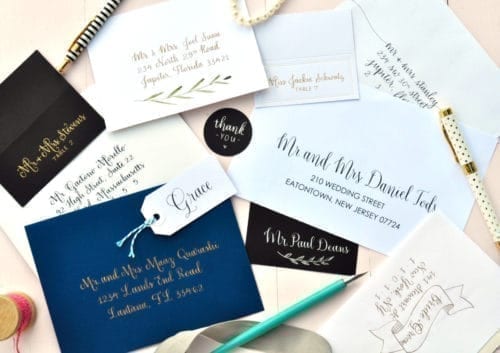 What is truly unique about your service?
My business has the ability to make people feel special. I love the effect a handwritten address or name tag has on the people my customers love. Whether it be their wedding guests or party guests! Think about getting mail. Mail with a handwritten address is always the one you look at first and get most excited about. The personal detail is what makes something feel special and individualized. Hand lettering takes time, and creates beauty – it tells the recipient they are worthy and treasured.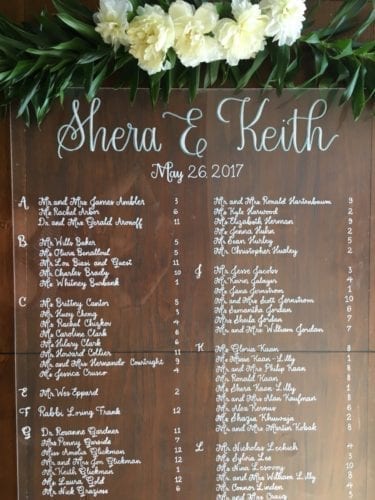 Why should Modern Boca Mom readers become your customers?
Hand-lettered addresses can set the tone for any event. Handwritten items add a unique and special touch in this technological world. Adding the hand-lettered touch to an event makes it feel exclusive and unique. Personally, I am professional, punctual, and readily available. I love what I do and it shows in my dedication and work quality.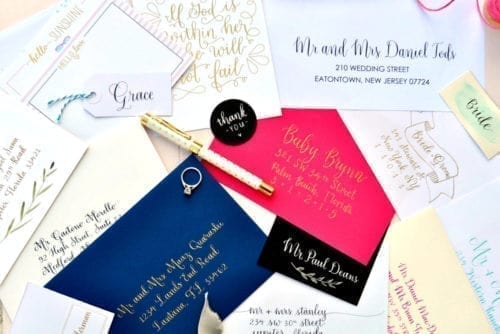 What exciting things are coming up for your business?
Lily Among Thistles has an exciting new avenue! I just started putting lettering on ladies' and kids' shirts. I created motivational shirts that say "be brave" and shirts that are great for your girlfriends or little girls that say "my tribe" and "mermaid mafia."
These t shirts were created because I needed the reminder to be brave and that I have a tribe of women around to support and encourage me. Motherhood is a tall task and adulting is not easy. All of us can use a dose of encouragement!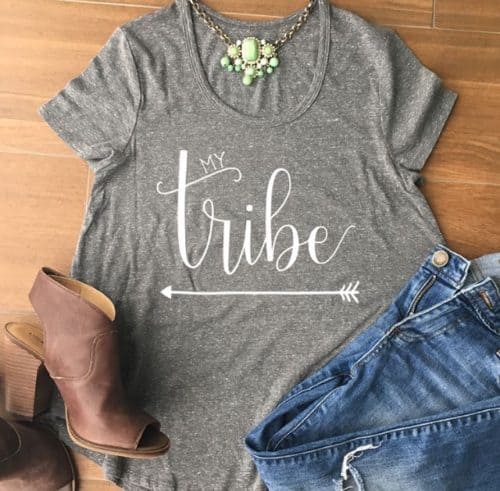 What do you love about living and working in South Florida?
I have lived in South Florida all my life! Being from here, I have an awesome support group between my friends and family. My kids love that they have cousins who are close by to play with. I also love the weather, outdoor sports, and being so close to the beach!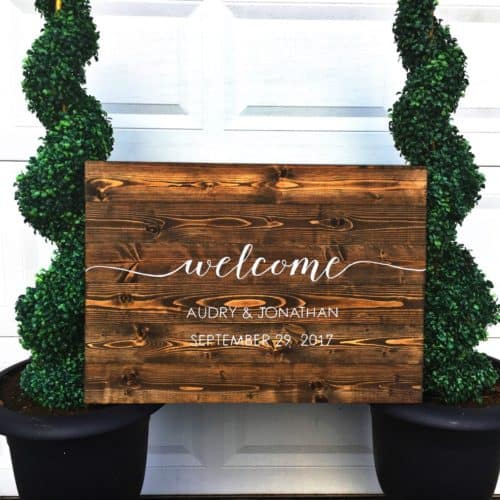 ---
Connect with Lily Among Thistles

: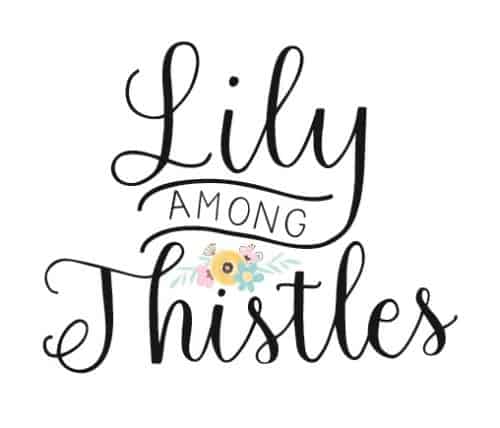 ETSY: Etsy Store
INSTAGRAM: @lily_among_thistles
---
SUBSCRIBE to Modern Boca Mom here!