I don't get to see my group of college girlfriends much these days. Sure, we chat on WhatsApp and send videos on Marco Polo, but it's not the same as catching up face to face. And now that we all have kids and live around the country? Let's just say it's a logistical nightmare. That's why I was so excited we were able to pull off a recent weekend at Walt Disney World with our husbands and kids. I was even more thrilled when the Wyndham Orlando Resort International Drive invited my family to stay for the duration of our visit. When it comes to Wyndham Orlando options, the official hotel of I-Drive 360 is (in my opinion) the best!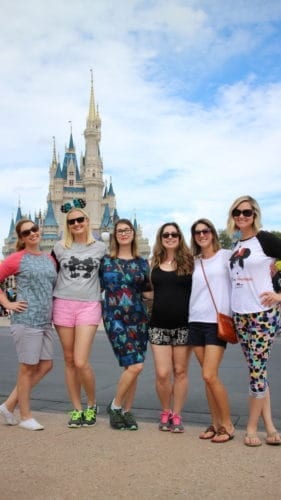 We drove the few hours from Boca to the Wyndham Orlando Resort in a pretty sweet (borrowed) ride. The 2017 Mazda CX-5 Grand Touring FWD. It was a cherry color called Soul Red Crystal and it was fabulous. Check out my short video tour:

The 2017 Mazda CX-5 transcends its class with elegant design and a class-above sophistication. I personally fell in love with the sunroof and automatic gate. But, I'm a mom, so no surprise right? It's a little compact for our family…I really dig a third row. But, for traveling around town and to Orlando, it was perfect.
One of the coolest features? The Windshield-projected Active Driving Display. As you are driving, you can see your speed along with stop signs and the speed limit. It's really neat and I tried to feature it in action in the video above. Starting MSRP: $24,045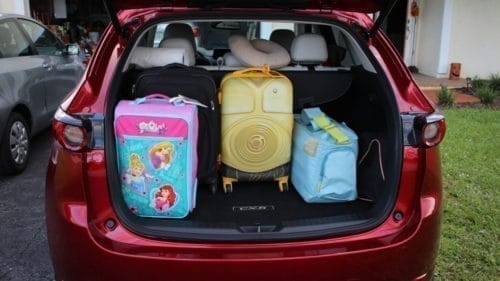 When we arrived at the Wyndham Orlando located right on I-Drive (so convenient!), we were totally floored by the lobby and reception area- it looked brand new! There was a bar…which served Starbucks. I was most excited about that. 🙂 Although we didn't spend much time here, it was a wonderful welcome and introduction to the Resort.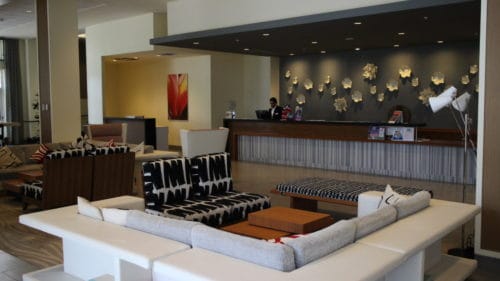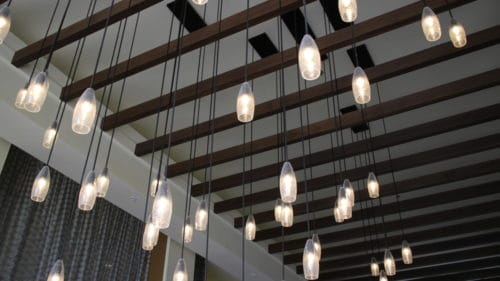 Once we saw our room, I felt like our vacation had finally begun! #dailybocaavery was probably the most excited about our Family Suite because…BUNK BEDS! There's also a flat screen TV and bean bag chair in that nook.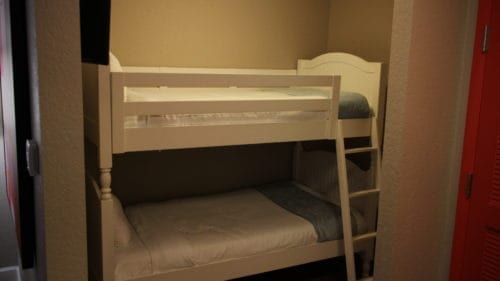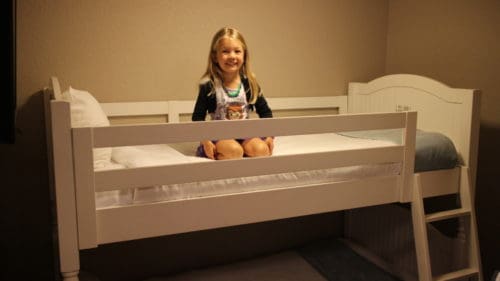 Our bed wasn't too shabby either and I LOVED that the floors in the room weren't carpeted. Carpet at hotels always kind of grosses me out, how about you?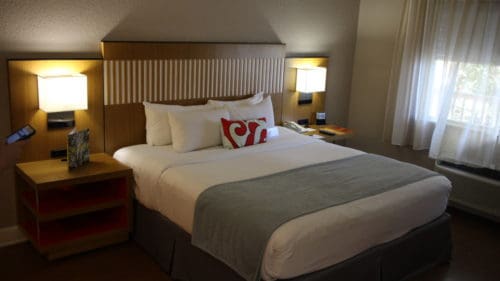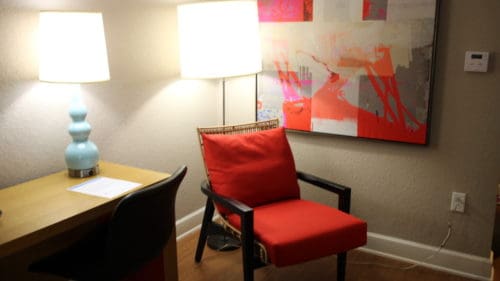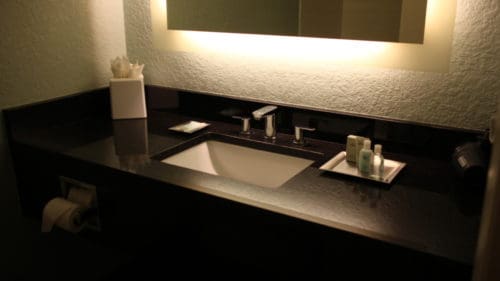 The bathroom was a nice size and there was a HUGE closet to stow our stuff in.
Soon it was time for lunch! We decided to eat on property by the pool. The weather was perfect and the food was really tasty at at the Wyndham's restaurant Gatorville! Gatorville Poolside Bar & Grill is open daily for Breakfast starting at 6:30 AM; All day menu and bar service is available from 11 AM to midnight.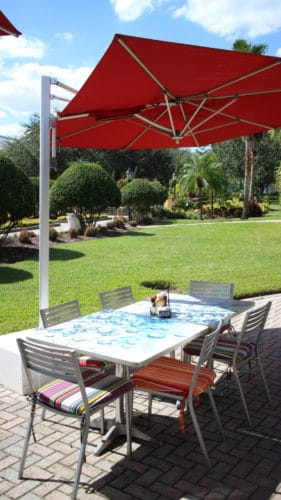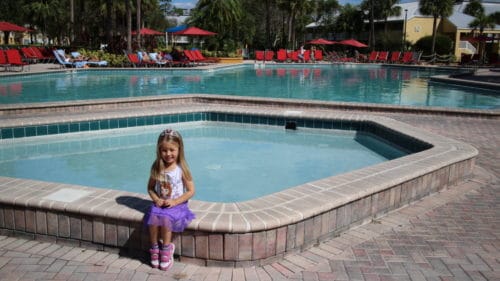 We also simply had fun exploring the Resort grounds! When it comes to Wyndham Orlando options, the Wyndham I-Drive clearly put a lot of time and effort making their property lush and beautiful.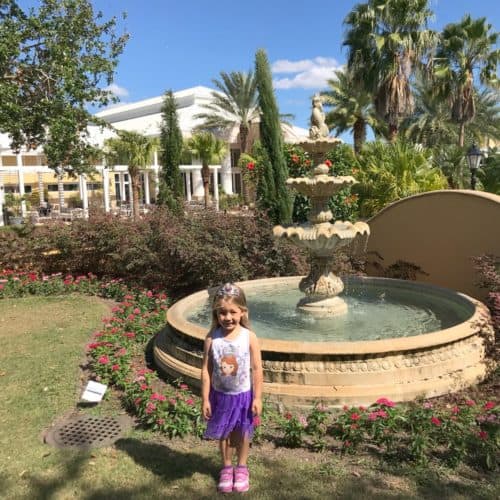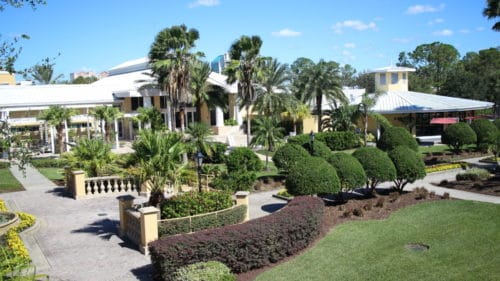 All in all, we had a fabulous time at the Wyndham Orlando Resort International Drive and the best part? I get to give my readers a banging discount! 30% OFF their best available rate!
---
Hosted: This post was hosted by the Wyndham Orlando Resort I-Drive and Drive Shop USA. All opinions expressed in this blog post are my own and not influenced in any way by the host.  Any statistic, quote or other representation about a product or service should be verified with provider and please refer to this site's Disclosure for more information. I was given a complimentary hotel stay for the purposes of this review and a week to use the 2017 Mazda CX-5. But, that does not impact my views and opinions.