Between the massive amounts of cookie baking, late nights of gift wrapping and the addition of hundreds of twinkly lights to our Boca Raton house this month, any measure that helps to lower our January energy bill is a welcome one. And let's be honest, who couldn't stand to save some money this holiday season? In my ongoing effort to streamline our family budget, I have been actively seeking out ways to save energy this holiday season at our home.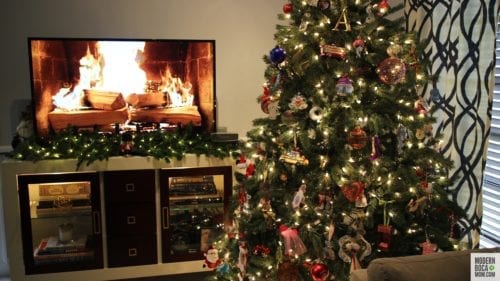 The best online resource I've found? Go figure, it's from our energy company itself: Florida Power & Light. Make it your New Year's resolution to visit their site year round for energy (and money) saving tips and tricks: FPL.com/EasyToSave
Until we ring in the New Year, here are 9 easy ways from FPL to not only save much needed dough, but to also save energy this holiday season:
Holiday Decorating
1. Learn to love the LED lights – Did you know LED holiday light strands consume 70% less energy than incandescent ones? According to the U.S. Department of Energy, it only costs $0.27 to light a six-foot tree for 12 hours a day for 40 days with LEDs compared to $10 for incandescent lights. Whoa! We used LEDs in our holiday decorating this year indoors and out.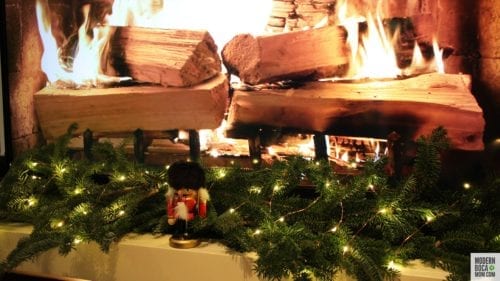 Our daughter really enjoyed lining up these mini LED trees outside our front path. And, the pathway lights are solar-powered!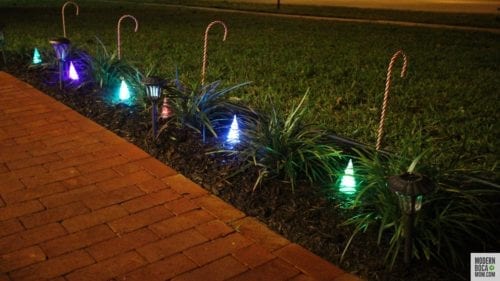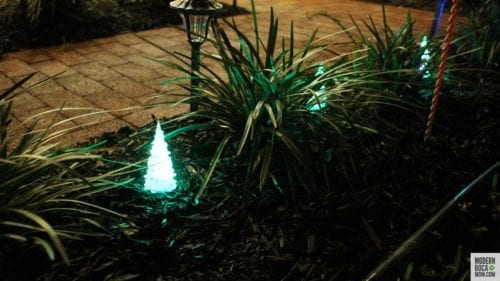 2. Eliminate inflatables – Besides inflatables (in my opinion) being super tacky, these decorations can cost anywhere from $2 – $9 each per month! Consider supplementing your outdoor holiday display with wreaths, ribbons, flowers, garlands and other (less tacky) energy efficient decorations.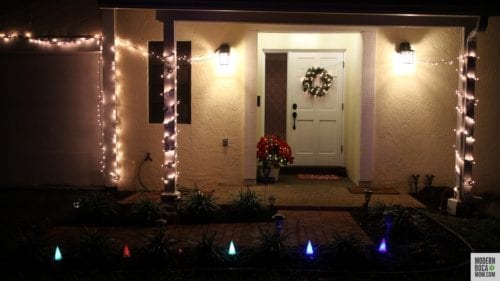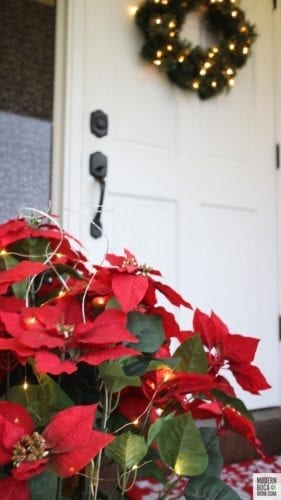 3. Use automatic timers – Don't leave your lights on and decorations inflated all night long! Install a timer so they turn off once your household is asleep.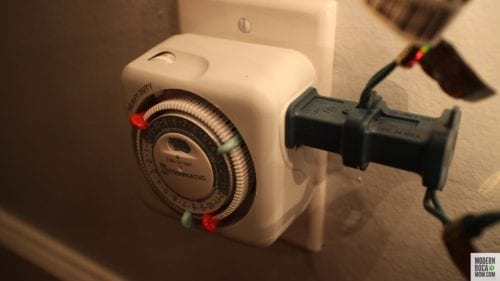 4. Embrace extension cords – Instead of using additional strings of lights to add length to your holiday displays, keep a couple of extension cords handy when decorating.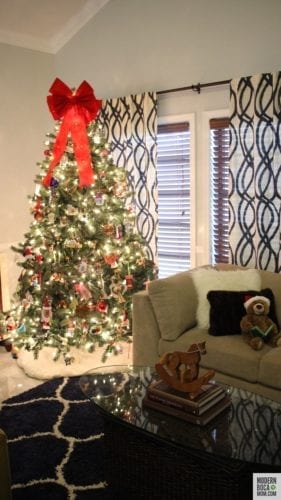 Cooking & Baking for the Holidays
5. Choose glass or ceramic pans for the oven – I had no idea that these pans heat up faster than metal ones! They also allow you to set the temperature 25 degrees lower than a recipe suggests for the SAME COOKING TIME.
6. Stop peeking – Ovens tend to lose a lot of heat when they are opened. They also require significant energy to heat back up to the appropriate temperature. Instead, when you have to sneak-a-peek, turn the oven light on and look through the window.
7. Use your slow cooker – Smaller appliances like slow cookers, microwaves and toaster ovens can be much more energy-efficient for side dishes or small meals.
Holiday Shopping Guide
8. Opt for energy-efficient electronics – When it comes to buying gifts for your loved ones, opt for a laptop over a desktop computer. Fun fact: Laptops require 50-80% less energy than a desktop.
9. Let the star guide you – Always look for the ENERGY STAR® logo when purchasing larger electronics or appliances. These models can reduce energy usage up to 40%! We're even opting to use our LED TV as our holiday fireplace this year. Perfect for South Florida. 🙂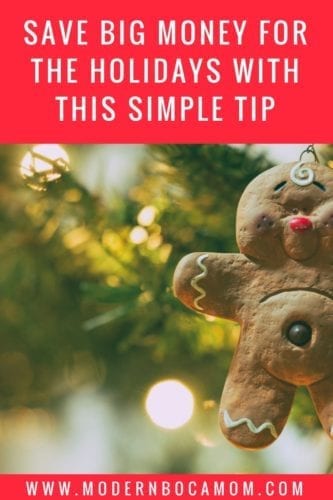 All of these tips will certainly help my family save energy this holiday season!
---
This post also contains an affiliate link. Please support Modern Boca Mom by purchasing the ecobee3 lite smarter wifi thermostat through this link.
Sponsored: This how to save energy this holiday season post was sponsored by FPL. All opinions expressed in this blog post are my own and not influenced in any way by the sponsor. Any statistic, quote or other representation about a product or service should be verified with provider. Please refer to this site's Disclosure for more information. I was compensated for this post, but that does not impact my views or opinions.