MOMpreneur: n. defined as a female business owner who is actively balancing the role of mom and the role of entrepreneur.
Welcome to our next installment of MOMpreneur Monday, highlighting Florida businesses and brands that were founded by female entrepreneurs and fellow Mommas.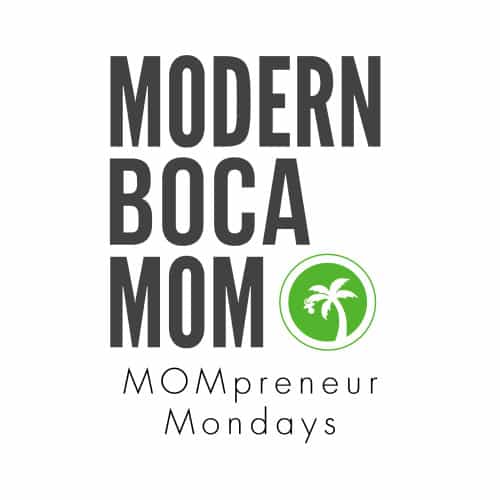 ---
Today's featured Modern Boca MOMpreneur is...LaKeitha Baugh, founder of London Bee Premier Nanny Service South Florida!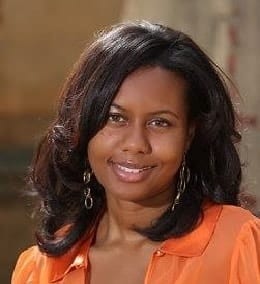 ---
Tell us a little bit about your background and what inspired you to start your  business…
I am originally from Nashville, TN and have a Master's Degree in Business Administration from Florida A&M University. Throughout my college years, I worked as a nanny and summer camp counselor. I have always adored being around kids and took great pleasure in watching them grow and learn.
One day, I knew I wanted to become a business owner, but didn't know what my focus would be. In 2008, I got married and moved to Ft. Lauderdale. We had our first child in 2011 and second in May of this year.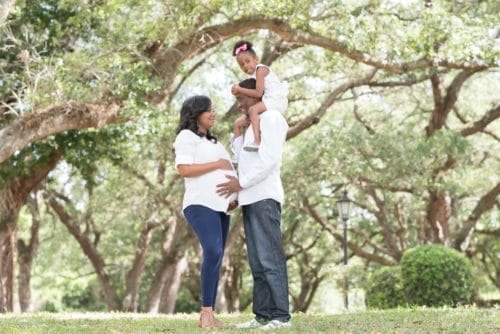 After my first child was born, I was in the process of looking for a nanny before I returned to work. It was a lot trying to find the right person for my family. I am very meticulous when it comes to outside help taking care of my precious bundle of joy.
Later I decided that I wanted to stay home and spend more time with my child. Even though I was a stay-at-home mom, I still wanted to make my lifelong dream of having my own business a reality. I decided to combine my nanny expertise and educational background to help families in the area find quality nannies.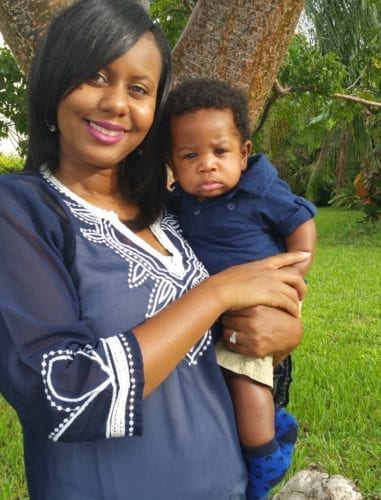 How did London Bee Premier Nanny Service South Florida start?
I founded London Bee Premier Nanny Service in 2012 after the birth of my daughter. Searching for a nanny is a very stressful task! From reviewing countless applications, interviewing numerous candidates, checking references, and conducting background checks. This was not an easy job for a first-time working mom.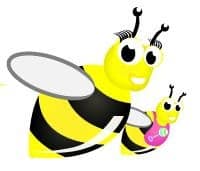 How did I know that I could trust this stranger in my home? Was I sure that this nanny had enough experience and would do a good job caring for my child? If I decided to go with an agency, would they still be there for me (after payment) to help me if I needed it?
It was then that I decided to start my own nanny service that would answer these questions. I decided to name the business after my daughter since she was my inspiration. London Bee was created to help working families manage the difficult task of finding a quality nanny by making the process easy and hassle-free. Everything has been simplified to save our clients' valuable time.
What's unique about your services and why should MBMom readers become your clients?
For one, London Bee Premier Nanny Service South Florida clients do not have to pay large up-front fees. We only bill for the time using our nanny services. All clients have the option to choose between two payment methods – an hourly rate or a traditional fee-based model.
We provide a more personal touch with face-to-face meetings with a family in order to get to know and understand their needs. This family consultation allows us to find the right nanny for a successful, long-term placement. I am available to clients outside of traditional business hours because I know that sometimes it's impossible to fit everything into a Monday- Friday/9AM-5PM window.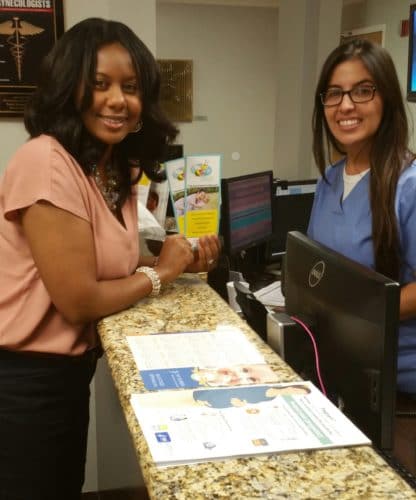 We have a rigorous screening process. London Bee performs a comprehensive background check on all caregivers including criminal, civil, driving history, sex offender registry, SSN verification, 10 panel drug screening, and medical screening. We also require our nannies to pass a special exam to confirm they have the appropriate skillset and knowledge to care for children.
London Bee offers full-time, part-time, live-in and live-out as well as temporary nannies, along with babysitting services and consulting. Our business model is simple. Find the most qualified nanny for your family. We listen to what YOU want in a nanny and pride ourselves in matching you with the right person.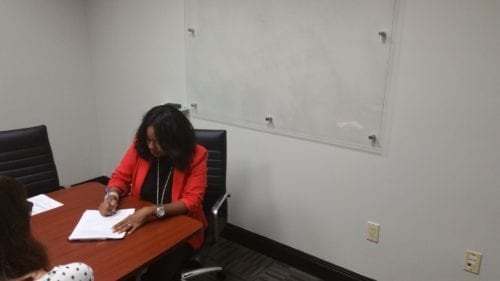 The growth, development, and the safety of your child is paramount to us. Post-placement, London Bee Premier Nanny Service South Florida stays in touch with clients at regular intervals to ensure good service. We also provide additional resources at no extra cost. Even if you decide to seek out your own nanny, we can still provide consulting services to your family such as background screenings, drug testing, reference checks, payroll and tax setup. Your nanny can also attend one of our nanny training workshops.
What do you love about living and working in South Florida?
Living in South Florida has been great!  Before we moved here, I used to vacation here and always enjoyed the warm weather, culture, and nice people. It's always great to be able to go to the beach when you want or have easy access to the world-class shopping here in the tri-county area. We have family and friends who want to come visit us all the time!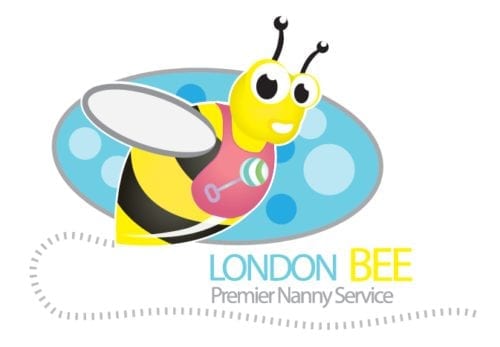 ---
Follow London Bee Premier Nanny Service South Florida:

Facebook: London Bee Premier Nanny Service

Website-London Bee Nanny Premier Service
---
SUBSCRIBE to Modern Boca Mom here!